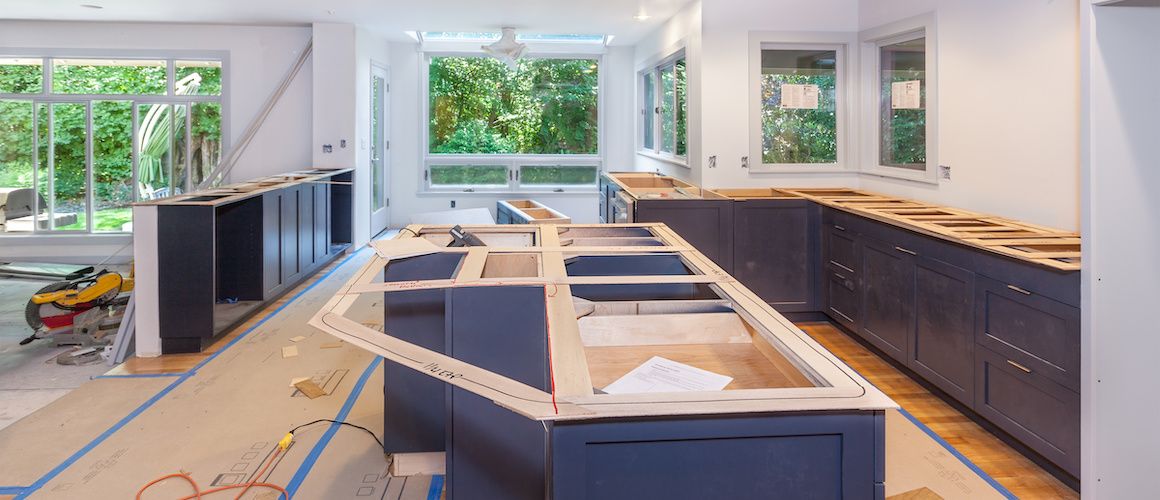 Pros And Cons Of Buying A Fixer Upper House
Anna Baluch4-minute read
August 21, 2020
Share:
House shopping is no easy feat, especially if you're on a budget. So it's no surprise that many house shoppers opt for a fixer-upper house rather than something that's more move-in ready. Since a fixer-upper house comes with its own set of advantages and drawbacks, it's important to familiarize yourself with them before you sign the dotted line on a house that needs some TLC.
What Is A Fixer-Upper House?
A fixer-upper house is available at a low purchase price because it requires some major maintenance work. While you can likely still live in a fixer-upper, you'll need to spend a lot of time and money on structural and/or cosmetic improvements. You may benefit from a fixer-upper if you'd like more house for your money or are interested in flipping it to make a profit.
Should I Buy A Fixer Upper?
Whether or not you should buy a fixer-upper depends on your unique situation. A fixer-upper house may be a good option for one house shopper and a bad idea for another. Be sure to consider your budget, needs, preferences and lifestyle when you ask yourself this question.
Pros
A Lower Purchase Price:

Although you'll need to spend more on renovating it, a fixer-upper house will come with a lower list price and downpayment requirement.

Less Competition:

Generally speaking, there is less competition for fixer-upper homes so you're more likely to land the home you'd like at a great price.

Chance to Customize Your Home:

Once you buy a fixer-upper house, you have the freedom to do whatever you'd like to it. Don't like the kitchen? Remodel it. Wish there was a deck? Build one.

Quality Control:

When it comes to renovations, you're in charge. You can choose the materials, colors, contractors and everything else.
Cons
Expensive Renovations:

Depending on the renovations you choose, you may end up breaking even or even spending more money on a fixer-upper.

Budgeting Can Be Tough:

While you can run the numbers and estimate how much your renovations will cost you, it's almost impossible to come to an accurate figure. There will always be surprise costs that pop up.

Unexpected Issues:

Even if you get an inspection, there are almost always unexpected issues, especially if the house is older.

A Long-Term Construction Zone:

Unless you live somewhere else while you're renovating your fixer-upper, you'll have to live in a construction zone for months or even years.
Get approved to buy a home.
Rocket Mortgage® lets you get to house hunting sooner.
Buying A Ready Home Vs. Remodeling
The reality is that fixer-upper homes are rarely move-in ready. In fact, they're usually the exact opposite. If you buy a fixer-upper, you'll probably have to spend some serious time and cash on repairs and renovations. The good news is that a fixer-upper can give you the opportunity to purchase a home below market value and turn it into your own or eventually sell it for more than you paid.
Other Considerations To Make When Buying A Fixer-Upper
Before you take the plunge and buy a fixer-upper home, keep the following things in mind.
Do A Home Inspection
While a home inspection will cost you a couple hundred bucks, it's non-negotiable if you want to buy a fixer-upper. A qualified home inspector will perform a thorough investigation of your home and provide you with a report that outlines all of the repairs it will need.
Without one, you may have no idea that the home needs a new plumbing system or the septic tank is long past its prime. Essentially, a home inspection can help you avoid unpleasant surprises as well as budget for and prioritize projects.
Estimate Renovation Costs
When you buy a fixer-upper house, you want to make sure you can comfortably afford to turn it into the space you desire. So it's important to write down a list of every project you'll want to complete and price out the materials and labor cost (if it requires a contractor).
Do some online research and get quotes from contractors. Although you won't be able to come to an exact cost for everything, you'll be able to figure out a ballpark that allows you to budget accordingly and determine whether the investment is worthwhile.
Determine If A Permit Is Required
There are some renovations that may require permits. Of course, the location of your home will dictate which renovations you need permits for, but in most town and cities, permits are necessary for:
Structural work

Window installation

Room additions

Sheds and garages

Fences

Plumbing and electrical work
You can visit your municipal government office online or in-person to apply for a permit. Depending on how complex your project is, you may need to provide detailed plans.
Identify What You Can Renovate Yourself
There's no denying that DIY renovations will save you a ton of cash as contractors can be pricey, especially if you use them for every project. So if you're handy (or have some friends or family members who are), figure out which projects you can renovate yourself. While you may not be able to tackle the electrical and plumbing on your own, you may be able to paint and apply a backsplash without a contractor's help.
Financing Options
There are two great financing options that can help you pay for the cost of your home as well as the renovations. With the Federal Housing Administration (FHA) 203(k) rehabilitation loan or Fannie Mae HomeStyle Renovation Mortgage, you'll be able to purchase your home and put a reserve in escrow to fund renovations.
Is A Fixer-Upper A Good Investment?
A fixer-upper may be a good investment. But it can also be a huge money pit if you don't estimate renovations accurately, contract out for most projects, and skip an inspection. To ensure a fixer-upper house is well worth the money, look at comparable homes in the neighborhood.
This way you can determine if you're getting a good deal. Then add your estimated cost of renovations to the purchase price. If you're making money on the home, it's probably a good investment.
How Much You Should Pay For A Fixer-Upper
Comparable homes in the neighborhood can help you come to a good purchase price for a fixer-upper. If you find that three-bedroom, two-bathroom homes in the neighborhood cost $400,000 on average and the fixer-upper you're interested in needs $150,000 in work, a good price should be around $250,000.
Closing Thoughts
At first glance, a fixer-upper may seem like a great deal you can't pass up. Once you realize how much you need to spend on repairs and renovations, however, you may have a different opinion. Before you move forward with a fixer-upper, do the heavy lifting and make sure it's a worthwhile investment.
Get approved to buy a home.
Rocket Mortgage® lets you get to house hunting sooner.