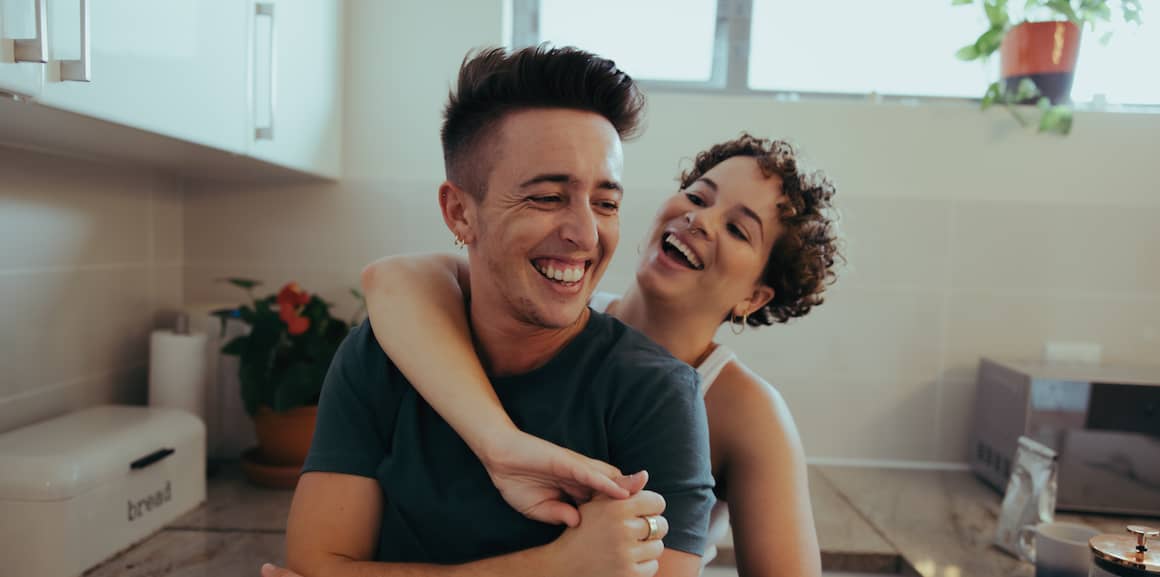 Using A Home Equity Loan For Your Remodel: What To Know
8-minute read
February 16, 2023
Share:
Figuring out how to finance your home remodeling project can be tricky, especially if you're unsure about the best option for you.
One of the options you could consider is a home equity loan. You can use a home equity loan for remodels or renovation projects by tapping into the equity you've built into your home and using it as collateral for a loan. As you read on, consider whether a home equity loan is the right choice to finance your project.
Can You Use A Home Equity Loan For A Remodel?
Home equity is the difference between what your home is worth and how much you still owe on it. It can increase as you pay off more of your principal mortgage and if the value of your property increases.
A home equity loan allows homeowners to use the equity they've built up in their homes as collateral. If they decide to take out a home equity loan, they'll have a lump sum payment that they can use in whatever way they choose. This includes remodeling their home.
Homeowners who take out a home equity loan make monthly payments on the loan in addition to their mortgage payments. The monthly payments are made up of two things: the principal and interest. The principal is the original amount that was taken out for the loan. The interest on the loan is fixed, meaning the interest rate of your loan will not increase over time. So, during the repayment period, you'll be paying off the principal and any interest that has accumulated.
It is also important to note that home equity loans use the home as collateral for the loan. This means that if the homeowner is unable to repay the loan, their house can be foreclosed on.
See What You Qualify For
Congratulations! Based on the information you have provided, you are eligible to continue your home loan process online with Rocket Mortgage.
If a sign-in page does not automatically pop up in a new tab, click here
How Does A Home Equity Loan Work For Home Improvements?
You may be asking yourself "how does a home equity loan work for home improvements like a home addition or kitchen renovation?"
First, homeowners need to qualify for a home equity loan. These are assessed by looking at the borrower's equity, credit score, and debt-to-income ratio. Provided a homeowner qualifies for a home equity loan, they'll then use a loan to value estimate to determine how much they would qualify for.
For example, let's pretend your home was recently appraised at $500,000 and you still owe $100,000. Rocket Mortgage® would allow you to borrow about 90% of the equity you've built into your home. To determine what that would be, you would subtract whatever you owe on your mortgage from 90% of the appraised value on your home:
$500,000 x .9 = $450,000
$450,000 - $100,000 = $350,000
So, the maximum amount you could obtain with a home equity loan would be $350,000. Once you receive the loan, you would be able to begin your renovations.
The Pros And Cons Of Home Equity Loans For Remodels
Like anything in life, there are pros and cons to using a home equity loan for home improvements. When considering whether a renovation home equity loan is right for you, it's important to consider the following pros and cons with your financial situation in mind.
Pros
Home equity loans tend to have lower interest rates and longer terms

Home equity loans are repaid in fixed, monthly payments

Remodeling can increase your home value

In many cases, a remodel can offer a return on investment if you decide to sell your home

Home equity loans tend to be easier to qualify for than many other types of loans

Homeowners can access the funds immediately in a lump sum

Interest from home equity loans used for remodeling may be deducted from income tax
Cons
Home equity loans place your home up as collateral for the loan

Since your home is being used as collateral, you risk foreclosure if you fail to repay your loan

You'll have a second mortgage that you'll be paying off on top of your first mortgage

Home equity loans are usually accompanied by closing costs and fees

There is the chance that your renovation could decrease your home's value
Tips For Using Home Equity Loans For Remodels
There are plenty of ways to make sure that you're getting the most value out of your remodel and home equity loan. The best ways to make sure you're getting your money's worth are to determine if your project adds home value, establish a budget before buying and factor in unexpected expenses.
Determine If Your Project Adds Home Value
It's important to think about the timeline of your home when you're undergoing a home renovation. If you're looking for a project that can add value to your home so you can sell quickly, you may want to consider a smaller project with a shorter timeline. For example, you could repaint a couple of rooms or update your light fixtures. But, if you plan on staying in your home longer and want to build equity, you may consider a larger project. This includes things like remodeling your bathrooms or adding solar panels.
There are many home improvements that don't add value. The projects that don't add value are also the ones that often result in additional fees, upkeep or extra care for new owners. Take pools and hot tubs as an example. For some families, they're the perfect way to beat the heat or relax in semi-luxury. For others, the cost of maintenance, permits and concerns about safety make pools and hot tubs seem like a poor investment and can make families less willing to purchase your home.
But there are some home improvements that can increase home value and increase your home satisfaction. The best home improvements in this respect are the ones that don't pass the costs of upkeep onto new owners. This includes things like installing hardwood floors and new garage doors.
Establish A Budget Before Applying
Before starting any project, it's important to determine how much your remodel will cost. It's best to do this before applying with a lender so you know if a home equity loan will cover your expenses. Having a home renovation budget allows you to determine the scope of the project as well as the materials you want to use.
Additionally, having your budget prepared ahead of time allows you to cut some of the costs associated with working with a contractor. Before your project begins, you'll meet with your contractor team. Having your budget prepared ahead of time cuts down on the hours you'll spend with the team, which saves you money on the cost of labor.
In short, having your budget early reduces some of the extra costs you'll face and helps your project start on time.
Factor In Unexpected Expenses
It's important to budget for unexpected expenses. You don't want your budget to be spread too thin since things can go wrong and you want to make sure you have the funds on hand if something happens. If your house is old, be prepared to find out you need further modifications, so your house stays up to code.
There are also other expenses you need to consider aside from just materials and labor. You'll need to account for extra costs like taxes, delivery charges, permit expenses, etc.
Remember, a home equity loan uses your home as collateral, so it's important to make sure you can afford your monthly payments, even if something goes sideways.
HELOCs Vs. Home Equity Loans For Remodels
A home equity line of credit (HELOC) also allows for homeowners to borrow against the equity they've built into their home. But, unlike a home equity loan, HELOCs distribute the funds you receive as a line of credit instead of a loan. Basically, a home equity loan provides you with a lump sum while a HELOC provides you with the funds as you need them.
HELOCS are made up of two phases, the draw and repayment periods. During the draw phase, your line of credit is open and available for use. You can borrow from it as needed and you're only required to make payments to cover the interest on your loan. Once the draw period ends, you enter the repayment period where you begin to pay back principal and remaining interest. The only exception to payments during the draw phase is if you reach your credit limit, you'll need to pay some of your principal off if you want to continue borrowing during the draw phase. Also, most HELOCS have adjustable interest rates so they'll fluctuate with the market.
When considering using a HELOC versus a home equity loan, there are several pros and cons of HELOCS to consider.
Pros of a HELOC
You only have to pay back what you use

You usually have a lower initial rate

HELOCS tend to be easier and less expensive to get since you don't have to pay the same costs and closing fees as a home equity loan
Cons of a HELOC
As with credit cards, it's easier to spend more than you planned on since you're utilizing a line of credit

Variable or adjustable rates can increase the amount of interest you're paying if your rate rises

Your home is used as collateral, so you can lose your home if you are unable to pay what you owe
Alternatives To Home Equity Loans For Remodels
If using a home equity loan for renovations is not the right choice for your financial situation, fear not. There are numerous other home improvement loans and financing options available.
Cash-Out Refinance
A cash-out refinance is a type of mortgage refinance where you can use some of the equity you've built in exchange for cash. When considering a cash-out refinance versus home equity loan, it's important to keep in mind several factors:
Cash-out refinances tend to have the lowest interest rates of standard ways to borrow money

A cash-out refinance results in a new mortgage while a home equity loan means an additional payment on top of your pre-existing mortgage.

If interest rates are high, using a cash-out refinance could result in you paying more in the long term, since you refinance your entire mortgage, not just want you want to borrow against your equity
Personal Loans
Personal loans, like home equity loans, are also given in a lump sum, but they're not backed by anything as collateral. As a result, they tend to have higher interest rates. These loans are assessed based on a person's credit score, income and debt-to-income ratio. When considering personal loans versus home equity loans, there are a variety of factors to keep in mind:
Personal loans tend to be processed faster since there isn't a home appraisal required to qualify

You don't need to own a home or have sufficient equity and you can access the funds immediately, sometimes on the same day as your application

You need to have extremely good credit to qualify for a personal loan with a lower interest rate

The repayment periods are usually shorter with more severe penalties for late payments and other issues
Credit Cards
If you're interested in minor updates for your home, you may just want to finance them with a credit card. Many cards come with rewards for using them. However, you would have to pay everything back by the end of the billing cycle to avoid getting caught in the trap of high interest rates and credit card debt.
Save
It may take a while to save up the money, but it is possible to completely finance the project on your own. When you're using your savings, it may be better to start with smaller, less expensive projects that will help build up the equity in your home so you can finance larger ones. However, financing the project yourself could take more time and potentially delay the project, especially if an issue arises and you are completely responsible for the finances. Additionally, if there's an emergency or you go over budget, you may not be able to factor everything in.
The Bottom Line
There are numerous ways to finance your home remodeling project and home equity loans are a great way to do so. Home equity loans are repaid in fixed monthly payments, tend to have lower interest rates and longer repayment periods and are a great way to fund a home improvement project that can build your equity.
If you're considering a remodeling project and want to use a home equity loan to invest further into your home, look into getting approved for a home equity loan with Rocket Mortgage today.
Related Resources
Viewing 1 - 3 of 3