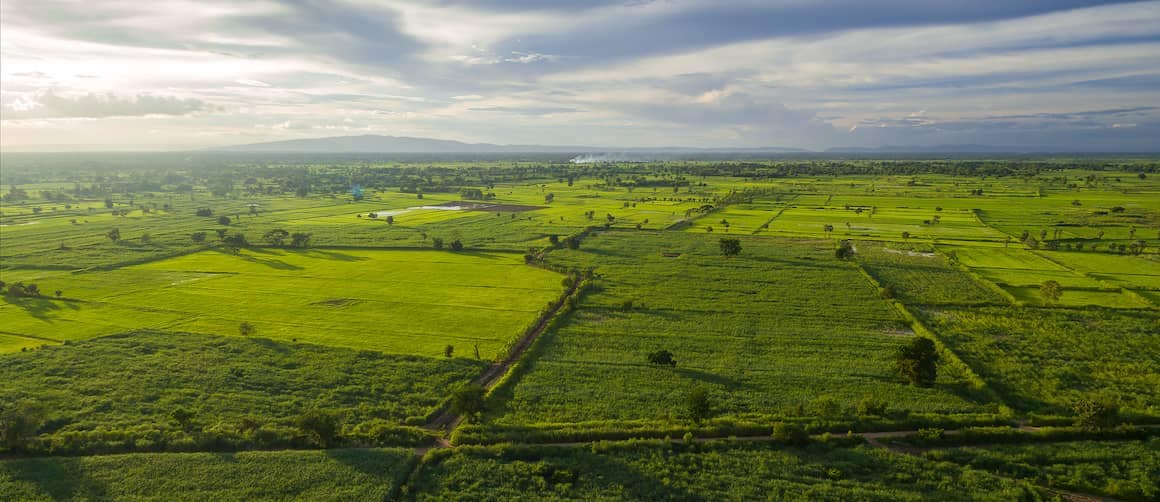 The Complete Guide To Buying Land And Building A House
Jamie Johnson8-minute read
May 22, 2023
Share:
If you're not happy with the homes currently available on the market, you may want to buy land to build a house. When you build your own house, you have the freedom to decide what matters to you and create a custom home that meets all your needs.
But the process of building a house is complicated, and there's a lot that can go wrong. This guide will outline how to buy land and build a house so you can determine whether it's the right choice for you.
See What You Qualify For
Congratulations! Based on the information you have provided, you are eligible to continue your home loan process online with Rocket Mortgage.
If a sign-in page does not automatically pop up in a new tab, click here
How To Buy Land And Build A House
There are many steps that go into buying land to build a house and it's easy to become overwhelmed. The first major step is to identify where you want to live and how you plan to pay for the property. From there, you can begin working with a builder to begin the construction process.
1. Consider Where You Want To Live
Before you start working with a real estate agent or looking at land, you need to figure out where you want to live. Take some time to think about your goals and what makes sense for your lifestyle.
Is it important that you live close to the city, so you have easy access to restaurants and activities? Do you spend a lot of time outdoors and want to be close to parks and other outdoor activities? Or do you have young kids and are looking to build a community in the suburbs?
Figuring out what your priorities are will help you determine the location that makes the most sense for you. From there, you can begin looking for land that meets your needs.
2. Figure Out How You'll Pay For The Property
Next, you need to figure out how to finance buying land and building a house. Listed below are some financing options you can consider to purchase the raw land. Keep in mind that some lenders, including Rocket Mortgage®, do not offer these options.
Land Loans
A land loan is a type of financing used to purchase a plot of land, and it can be used for residential and commercial purposes. A land loan tends to be more difficult to qualify for than a typical mortgage since there's no home the lender can use as collateral. For that reason, you'll likely be required to put down an initial deposit on the loan.
Assuming you qualify for the loan, you'll receive the funds to purchase the land of your choosing. You'll then repay the loan with interest over a set repayment period. The repayment terms you receive will vary depending on your lender.
Personal Loans
Another option you might consider is taking out a personal loan to purchase the raw land. Personal loans are offered by banks, credit unions and online lenders and can be used for any purpose. And personal loans are unsecured, so there are no collateral requirements.
Personal loans tend to be easier to qualify for and don't come with any down payment requirements. But you'll likely receive higher interest rates and shorter repayment terms than you'd receive on a land loan. If you're interested in a personal loan, check out our friends at Rocket LoansSM.
Construction Loans
Another option is to take out a construction loan, which is a short-term loan that covers the cost of buying land and constructing a home. It will pay for the land, labor, materials and permits.
A construction loan is considered specialty financing and is different from taking out a traditional mortgage. Once the home is built, you'll convert the loan into a mortgage to pay for the completed home.
Construction loans typically come with variable interest rates, so the rate will change over the life of the loan. Construction loans usually come with higher credit requirements and you'll need to make a minimum 20% down payment.
Land Contracts
Land contracts are an alternative to a traditional mortgage and are typically used when buyers are unable or unwilling to take out a mortgage. A land contract is an agreement to purchase land directly from the seller instead of using a lender. You'll make payments on the land until the loan is repaid in full.
Land contracts tend to be more flexible since the terms are agreed upon between you and the seller. And they can be a good option for borrowers with poor credit who may not be able to qualify for a traditional mortgage.
3. Start Looking For Land For Sale
Once you know where you want to live and have worked out the financing, it's time to start looking for land for sale. And it's best to do this by working with a real estate agent. A real estate agent can help you find listings that you may not have access to on your own.
When you find the land you want to purchase, your real estate agent can help you negotiate with the seller. The right agent will include provisions in the contract that will protect you if the land ends up being unsuitable to build on.
4. Visit The Property
Even if you find a property you love, there's a chance it won't be a good fit for your needs. That's why it's important to visit the property in person before making an offer so you can ensure it's a suitable building site.
Here are some key features to look for when visiting potential properties:
The proximity of utility hookups

The slope of the land

Location relative to your job, school and other key places

Zoning laws in your state
5. Get The Land Surveyed
Getting a professional survey will help you guarantee that the property is suitable for your needs. You may assume you know where the property's boundaries start and end, but this can be deceiving.
There's no way to know exactly what the boundary markers are without having the land surveyed. A land survey will protect you from future boundary disputes with your neighbors.
6. Make An Offer
Once you're ready to move forward with the sale, your real estate agent can help you determine a reasonable offer to make to the seller. Once the seller receives your offer, they'll either accept or decline your offer.
In some cases, they may make a counteroffer for you to consider. Hopefully, your real estate agent can work with the seller to reach an agreement you're both happy with.
7. Lay The Groundwork For Building Your Home
After the seller accepts your offer, you're ready to lay the groundwork for building your home. Here are the steps you'll need to take to get started.
Contact The Necessary Experts
You'll need to hire a team of professionals to build your home. This team includes an architect to design the home and a builder and general contractor to complete the home building process. You may also be able to hire a firm that employs all of these individuals so you don't have to find each one.
You'll want to research any contractor or firm you're considering hiring and ask for recommendations from family and friends. Once you find someone you're interested in hiring, ask to see examples of their work that are similar to what you're looking for.
It's a good idea to receive multiple bids on the project, but you shouldn't hire based on price alone. It may be worth spending more if you find a firm with the right experience.
Get The Right Permits
You shouldn't close on the land until you've obtained the necessary permits. Without the right permits in place, you won't be able to start building on the property. At the very least, you'll need a building, electrical and plumbing permit. Your builder or contractor should be able to advise you on any other permits you need to secure.
8. Close On The Property
When you're buying land, you'll have to close on the property just like with any other real estate transaction. You should receive a closing statement a few days before closing which outlines the details of the contract.
Make sure you have your attorney run a title search on the property before closing. A title search will uncover any liens on the property that could prevent you from obtaining a clean title.
Looking for the right place to build?
Find the perfect plot for your new house on Rocket Homes.
Is Buying Land To Build A House The Right Choice For Your Needs?
Now that you understand how the process of buying land and building a home works, how do you know if it's the right decision for you? Again, this depends on your goals and expectations. It's a good idea to understand the pros and cons of this decision before moving forward.
Pros
You'll get the home you want:

Most people choose to build their own homes because they have a very specific idea of what they want. If you need a finished basement, a wrap-around porch or a bedroom on the first floor, you can get all of those things.



You can live anywhere:

Another advantage of building your own home is that you have endless choices as to where you can live. As long as the land is suitable to build on, your options are more open.



Fewer repairs:

No home is maintenance-free, but when you build a new house, you may not need to worry about as many repairs. And your builder may offer a one-year warranty on the home.
Cons
Cost:

Buying land and building a home is typically more expensive than purchasing a home that's already built. You'll want to have in-depth conversations with your builder to ensure this option is affordable for you.



Longer timeline:

If you want to buy a home and move quickly, then building a house isn't the best option for you. If everything goes exactly right, you may be able to buy land and build a home in 6 months. But the process could end up taking more than a year.



More frustration:

Buying land to build a home can be a frustrating process since it's more complicated than buying a preexisting home. From securing the land loan to finding a builder, there are several hurdles you can run into.
FAQs About Buying Land To Build A House
The decision to buy land and build a home isn't an easy one, and you want to make sure all of your questions are answered before moving forward. The following information may help with some additional questions you have.
Can I finance the purchase of land and the construction of my new home?
Yes, if you want to finance a land purchase and construction for your home, you can apply for a construction loan. This is a short-term loan covering the land, labor, materials and permits. Once your home is built, you'll convert the loan into a mortgage to pay for the completed home.
Do I have to work with a real estate agent to buy land?
There's no legal requirement that you have to use a real estate agent to buy land, but it's a good idea. A real estate agent can help you find land that meets your needs and negotiate with the seller on your behalf. The average person doesn't have the necessary experience and skill set to negotiate this process on their own.
How much does it cost to buy land and build a house?
According to the National Association of Home Builders (NAHB), the average price to build a home is about $644,750. There has been a surge in demand to build homes since the COVID-19 pandemic created a housing supply shortage.
The Bottom Line
If you've always wanted to build your own home, buying land to build a house may be a good option for you. The process can be lengthy and complex, but it may be worth it if you end up with your dream home.
However, there may be a home already on the market that could meet your needs. If you're ready to buy a home, you can start a mortgage application with Rocket Mortgage® today.
Related Resources
Viewing 1 - 3 of 3