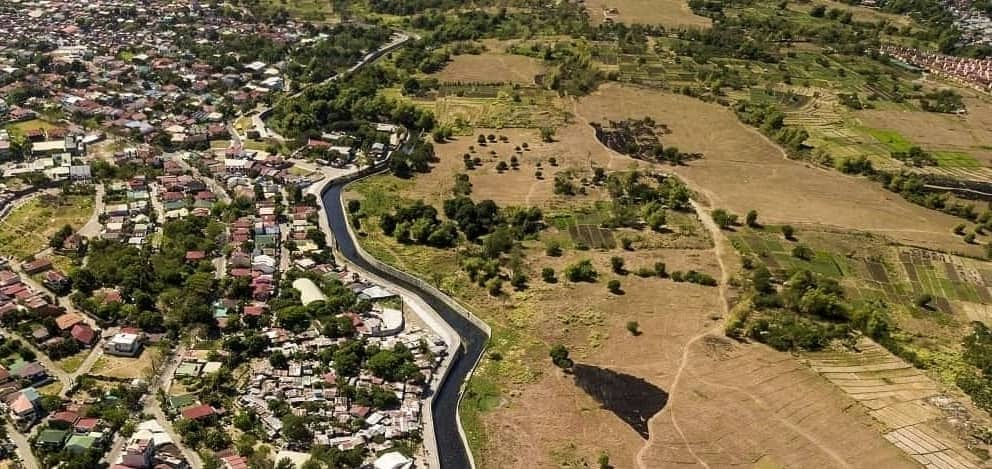 Buying Undeveloped Land: The Pros And Cons
Lauren Nowacki7-minute read
February 21, 2023
Share:
Owning a piece of undeveloped land can give you an almost endless list of possibilities for its use. But before you start looking for the best plot of land or drawing up plans and breaking ground, it's important to know what raw, or undeveloped, land is, how you can use it and how you can purchase it. You'll also want to weigh the pros and cons of buying undeveloped land to determine whether all of these possibilities are even worth it
What Is Undeveloped Land?
Undeveloped land, often called raw land, is a vacant area without any public utilities, buildings or even driveways. Often, undeveloped land is in rural areas found off county roads and could be the place to build your forever home. It can be used for many other purposes as well, including:
Recreational use

Renting to farmers or vehicle dwellers

Using as storage

Working a side hustle – growing produce or other crops, raising bees or livestock, growing flowers or raising Christmas trees (depending on your location)

Using as a parking lot

Selling the land at the right price
Undeveloped land is often seen as having great appreciation value due to limited supply and growing demand. However, while it often appreciates in value, you may still have difficulty getting financing for the land. Before you invest, consider the pros and cons of buying undeveloped land, the costs associated with building on the land and how you'll go about financing your purchase.
See What You Qualify For
Congratulations! Based on the information you have provided, you are eligible to continue your home loan process online with Rocket Mortgage.
If a sign-in page does not automatically pop up in a new tab, click here
The Cost Of Building A House On Undeveloped Land
According to HomeAdvisor, the average cost to build a house is $294,007. Of course, the cost will depend on the location of the build, the size of the home, the complexity of the layout and the materials used. If you're building the home on undeveloped land, there are additional expenses you'll incur that you'll need to plan for, including:
Clearing and grading the land

Building an access road

Environmental testing

Additional permits

Building access to utilities, like water, natural gas and sewage
When deciding what piece of land to purchase for your new home, consider the other costs to build a house on undeveloped land. For example, if the neighborhood has an anti-development sentiment, you could run into several problems throughout your build. And chances are your neighbors won't be as welcoming and friendly to you once the home is built.
Get approved to buy a home.
Rocket Mortgage® lets you get to house hunting sooner.
Pros Of Buying Undeveloped Land
There are many pros of buying undeveloped land when compared to buying a home or buying a cottage or cabin. Here are a few to consider.
Flexibility
Undeveloped land is a completely blank slate for you to use or build on. That means you can choose to use it however you (legally) want and customize your build from the ground up and to your exact specifications – as long as they keep with local zoning laws. Since nothing is on the property, you won't have to debate about what is a dealbreaker and what you'll just have to "live with."
Not As Many Maintenance Costs
Buying property without any buildings means there's less to maintain. The average costs of owning a home include maintenance and repairs on things like appliances and major systems in the home. These can usually add up to around 1% – 3% of the purchase price of the home. On undeveloped land, there's no HVAC or plumbing to replace or roof to fix. The only thing to maintain is the land. Keep in mind, you will have to keep up on such financial maintenance as property taxes and insurance.
Less Competition
When it comes to buyer competition, can be easier to purchase undeveloped land than a traditional single-family home. Many buyers want something they can move into right away. They don't want to deal with the stress that may come with building a home nor do they want to plan out an entire home of their own anyway. Many can't wait that long to move in, either. With the housing market as it is at the moment – with high demand and low inventory – buying land and avoiding the competition could be a good move if you have the time to wait.
Potential Return On Investment
Land is finite. There's only so much space on this earth. So, as the population grows and space becomes more limited, the price of land can increase in cost over time. Undeveloped land has the potential for a solid investment property.
Get approved to see what you can afford.
Rocket Mortgage® lets you do it all online.
Cons Of Buying Undeveloped Land
When it comes to buying raw land, you'll want to do your due diligence in understanding local laws and the finances and time needed to make your purchase. These can be considered cons of buying undeveloped land, especially if you're not prepared for them.
Larger Down Payment
The down payment to purchase developed land is typically around 15% – 25%. However, this average doesn't hold when it comes to raw land because there's more of a risk to the lender. Because the land isn't ready for a build and there may not be specific plans to build or use the land just yet, the lender doesn't necessarily have a solid guarantee for the investment. Raw land is more of a "TBD" investment – to be determined. Because of this, you can expect to pay a higher down payment on the loan, up to about 50%.
Zoning Restrictions
Zoning laws dictate how certain pieces of land can be used. They can vary by location and could end up limiting or ruining your intended purpose for the land. Before buying land, do your research on the area's zoning laws by visiting the department of city planning or another local government office. You may also be able to find them at the library or on the city's website.
Permitting Costs
Permits are evidence of the official approval from a local government to build or complete another action on a piece of land. There are several permits you may need to get to build a house on undeveloped land. These may include septic, well, driveway and building permits. According to HomeAdvisor, you can expect to pay $424 – $2,315 for just the building permit to build a house.
Easements
An easement allows another person or organization the right to use the property for a specific purpose. You'll want to make sure the property doesn't have any easements and, if it does, that you're OK with the access that's granted and that it won't impede on your plans for the property. You'll also want to make sure the undeveloped land you're thinking of buying isn't landlocked, meaning it's surrounded by property owned by others and doesn't have access to things like a main road or utilities. If the property is landlocked, you'll need to make sure you have an easement to gain access. If the property already has an easement for this purpose, just make sure you understand your rights fully.
Time
If you plan on building on your raw land, consider your timeline. You won't be able to move in – or build on the land – right away. And it may take longer to build on undeveloped land than developed land because you'll need to prep the property and gain access to and install utilities.
How To Buy And Finance Undeveloped Land
If buying undeveloped land sounds like the right move for you, here are a few things you'll need to do to make sure you're buying the right property and getting the right financing for your purchase. Working with an experienced real estate agent will also be instrumental in making your purchase of vacant land go smoothly.
Scout Appropriate Land
First, you need to figure out how you want to use the land. Then, you'll need to scout land for sale to find the property that will best serve that purpose. Along with serving an intended purpose, here are some other important things to consider:
Easements on the property

Ability to access a main road and utilities

Permits required for the land

Local zoning laws and restrictions on the property

Cell service

Amount of time and money needed to prepare the land

Proximity to other structures or land that could hurt or help land value in the future
Get Surveys And Tests
Don't rely on what the seller says. Instead, hire a professional to conduct a survey of the property. The results will tell you where the property lines are located, if there are any easements and where they are located and if there are any encroachments on the property. You'll also want to get environmental tests done to check for contaminants in the soil.
Apply For A Land Loan
If you need financing to buy undeveloped land, you'll need to apply for a land loan, specifically a raw land loan. This loan may come with higher interest rates and a much more significant down payment requirement because it is a riskier loan. Since the land is undeveloped, it can't be built on yet. And with no concrete investment to the lender, it may be harder to get financing. When applying for a land loan, make sure you are proactive and come with a solid, comprehensive plan for what you'll do with the land to show the lender the investment potential.
If you're buying undeveloped land for commercial purposes, you may want to look into SBA 504 loans, which are from the U.S. Small Business Administration (SBA) and provide funds to the purchase of a piece of land. If you plan on building a home on the land, you may be able to apply for a USDA construction loan, which is a government-backed loan from a traditional lender that provides financing to build a home with no down payment required. At this time, Rocket Mortgage® does not offer USDA construction loans.
The Bottom Line
If you're considering buying undeveloped land as an investment or the location of your new home, it's important to have a plan in place for the land and how you'll finance the purchase. Knowing what to expect ahead of the purchase will help you save time and money. Make sure you factor in all costs and all the steps you'll need to take to purchase, prep and use the land the right way.
Related Resources
Viewing 1 - 3 of 3