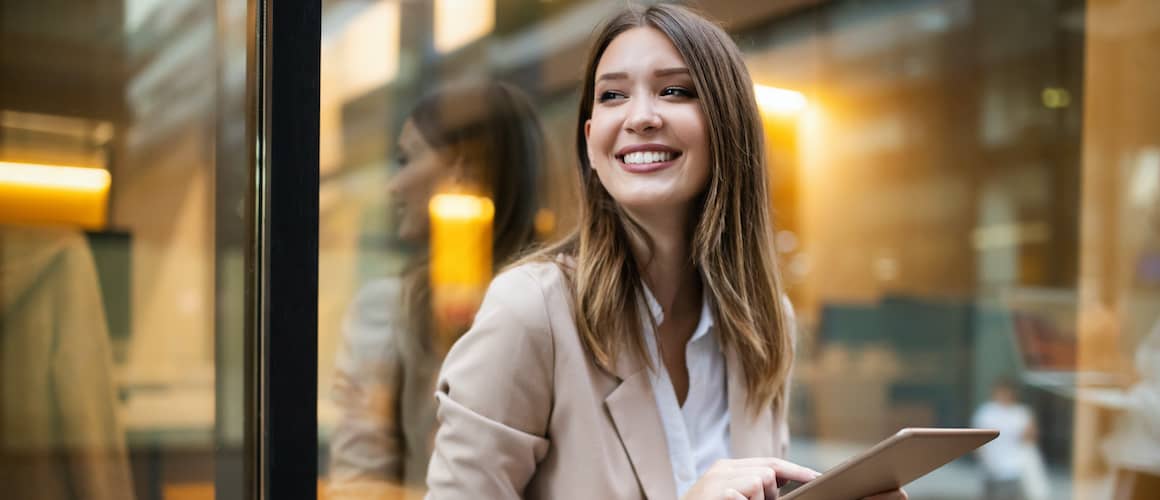 Offer Dates In Real Estate: What Buyers And Sellers Need To Know
Lauren Nowacki6-minute read
November 24, 2022
Share:
The goals of shopping for a home are typically straightforward. They involve falling in love with the perfect home, making an offer faster and better than other buyers and having the offer accepted. But in today's real estate market, more and more sellers are choosing to list their homes with an offer date to drum up more competition and make comparing offers much easier.
What is an offer date and how does it affect your buying or selling? Read on to learn more.
What Is An Offer Review Date?
An offer review date is a scheduled day the seller will review all offers made on their home for sale. Instead of reviewing offers as they come in, all offers will be reviewed at once, on the same day.
This doesn't mean an offer will be accepted on this date – just reviewed. It also doesn't mean that a seller must stick to the date. If a great offer comes in before the offer date they set, they can accept that offer and not review the others.
For sellers, an offer date allows them to see all offers at once and compare each one to find the best offer for them. It can also add urgency, creating more competition by making buyers think there'll be multiple offers, which may or may not happen.
For buyers, an offer date may give them the time they need to tour the home, decide to make an offer and strategically create their best offer that'll be needed to win a potential bidding war – especially in a hot real estate market.
It also provides more buyers a chance to tour the home and put an offer in. Oftentimes the buyer who got to view the home first, or earlier, gets to have their offer in and accepted before others can even tour the home.
Tested. Trusted. Top-rated.
Visit Rocket HomesSM to get a proven real estate agent that's handpicked just for you.
For Sellers: How Do You Decide On A Date For Reviewing Offers?
Many factors may affect when the seller decides when they'll review all offers. This is also considered the offer end date since you might not be able to put an offer in after that day if one is accepted.
If you're a seller who wants to use an offer review date, consider these factors before choosing the date:
The date your listing agent recommends based on real estate market conditions
Your ideal moving timeline
A few days after listing your home
Enough time to include at least one weekend, so more people have time to view the home
For Buyers: Should You Submit Your Offer Before Or After A Listing's Offer Review Date?
As a buyer, you can either submit an offer before, on or after the listing's offer date. The right option for you will depend on your goals and timeline, market conditions and how much you love the house (are you willing to take a gamble and possibly lose the home to an earlier offer?).
Consider these pros and cons when deciding when to make an offer.
Submitting Before A House's Offer Review Date: Pros And Cons
Remember, sellers don't have to stick to an offer review date. If they get an offer they can't refuse before the date listed, they can accept that offer.
The advantages to submitting an offer before the review date, also known as making a preemptive offer, include:
You may have less competition since other buyers may wait until the actual date to submit their offer.
You could prevent any other buyer from getting their early offer accepted before yours is reviewed.
You could try to entice the seller to accept it by putting an expiration date on the offer
Of course, there are disadvantages to making a preemptive offer as well. These include:
You'll need to make an offer the seller can't refuse for them to accept your offer without considering others.
You could waste time strategizing an early offer if the seller refuses to review it before the offer end date.
You may rush your offer without really considering if you want to buy that particular home or really want the sale price or terms you made in haste.
Submitting After An Offer Review Date: Pros And Cons
Sometimes buyers consider making an offer after the offer date has come and passed. Here's why that can be an advantage.
If the seller didn't get any offers, buyers making a late offer may be able to get a good deal because the seller is having a hard time selling.
Your offer won't be shopped with the other offers they receive.
This strategy may come back to bite you, though. The main disadvantage to submitting a late offer on the home is this:
The seller may accept one of the offers given before or on the review date and you may lose the home – even if you had a better offer.
If you decide to submit an offer late, you should be ready and willing to lose the home to another offer that was submitted on time.
Submitting On An Exact Offer Review Date: Pros And Cons
If you're a rule follower (or someone who likes to be right on time) and submit your offer on the exact offer date, these may be the advantages you'll get:
You'll have given yourself enough time to decide that you want to make an offer on the home, work with your agent and submit an offer you're comfortable with.
Your agent can potentially get information on early offers and get a competitive edge.
As with any of the other options on when to submit your offer, submitting one on the exact offer date can still be risky. Here's why:
The seller could accept an offer before the offer end date and not even look at your offer.
While the deadline does give you a little more time to consider your offer, it may not give you as much time needed to get a pre-inspection.
How To Navigate Offer Dates
Whether selling or buying a home with an offer date, there are ways to prepare for the big day.
Tips For Sellers
One of the most important things to remember as a seller is that the offer review date is not a hard date. You are allowed to accept an offer before it and you do not have to accept anything the day you review all offers – or at all if they're not good.
Here are a few other tips for navigating offer dates:
When setting the date, make sure you're not setting it the as other local homes for sale. This could result in fewer offers because buyers are forced to choose.
If it's a seller's market, there's a high demand in your neighborhood and your home is reasonably priced, you may expect a flood of offers. Make sure you have enough time set aside for that day to really review and consider all offers.
When reviewing your offers, keep your goals in mind and work with your real estate agent to compare offers and choose the best one.
Remember, too, that just because you set an offer end date it doesn't mean you'll be flooded with offers. You may not get any. It's important that you're properly marketing your home, setting a realistic listing price and working with a knowledgeable real estate agent who understands the market and your needs.
Don't expect to find the golden offer. You may still have to negotiate the offer you choose, or you may have multiple offers you like. In that case, you may have to ask all potential buyers to make their best offer.
Tips For Buyers
Here are a few tips to follow as the party submitting the offer.
If it's a seller's market and competition is fierce, you'll want to submit an offer that the seller can't refuse. That may mean offering above asking price, removing contingencies and seller concessions and adding an escalation clause, which states you'll pay a higher price or improve your offer another way if a better offer comes in.
Make sure you have your preapproval letter before making an offer. This will show you're a serious buyer who can secure financing. Make the offer even stronger with a Verified Approval from Rocket Mortgage®, which provides a full verification of income, assets and credit.
Remember that just because the seller reviews the offers on a certain date, they don't have to accept one on that date. Expect it to take a few days.
The seller could accept an offer on that day, so be prepared to receive a call – just in case. Starting the day of the offer end date and the days following, be prepared in case the seller wants to counteroffer.
Work with your real estate agent to make the offer and negotiate. They'll be able to use their expertise and knowledge of the current market to help you make a strong offer.
The Bottom Line
Offer review dates are often used in hot real estate markets, when it's a seller's market, and can be beneficial to buyers and sellers. It can provide buyers more time to look at the home and make their offer and can allow sellers to review all offers at once and compare them easier.
It can also drive up competition, which is good for sellers, but not so much for buyers. One of the best things you can do is be prepared for making a backup offer should your first offer on a property fall through.
Get approved to buy a home.
Rocket Mortgage® lets you get to house hunting sooner.
Related Resources
Viewing 1 - 4 of 4