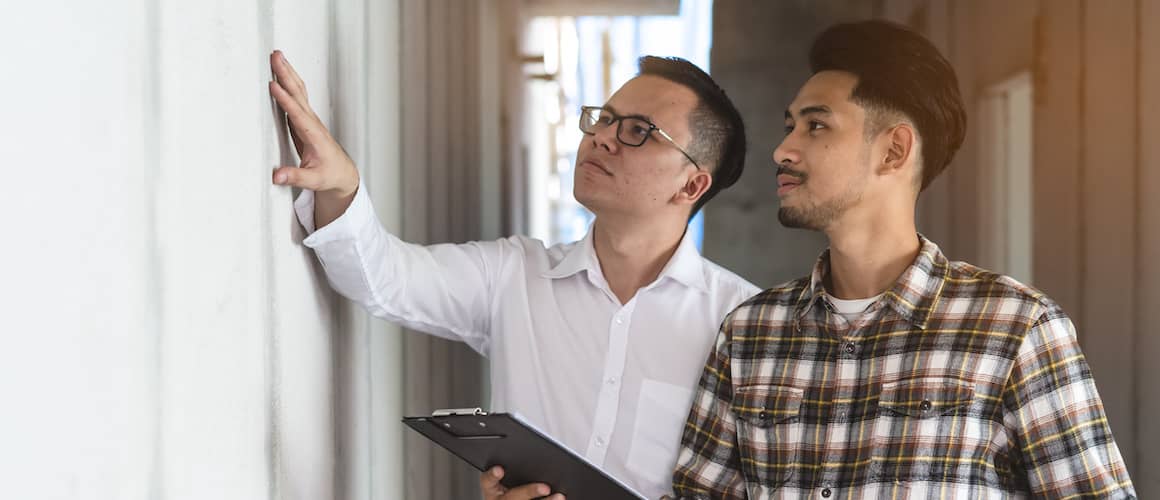 What Is A Home Seller's Pre-Inspection And Should You Consider Getting One Before Listing Your Home?
Jamie Johnson4-Minute Read
July 12, 2023
Share:
There's a lot to do when you're preparing to sell a home. And some sellers will add an additional item to their to-do list — completing a listing pre-inspection. This article will explain how a pre-inspection works and whether or not you should get one.
What Is A Seller's Pre-Inspection?
If you're looking to sell your house, you may want to get ahead of the buyer's home inspection by getting your home inspected before you list it. A pre-listing inspection will reveal any potential problems and alert you to any necessary repairs needed.
Once the inspection is complete, you can include the report in your home listing to make it stand out to potential buyers. However, you may also have to disclose potentially harmful or unfavorable findings.
See What You Qualify For
Congratulations! Based on the information you have provided, you are eligible to continue your home loan process online with Rocket Mortgage.
If a sign-in page does not automatically pop up in a new tab, click here
How Does A Pre-Listing Home Inspection Work?
Whether you get your home pre-inspected or the buyer requests an inspection, it will be completed by a home inspector. The biggest difference is that you'll pay for the pre-inspection, whereas the buyer would pay for an inspection.
During the pre-inspection, the inspector will check on the home's condition. That person will examine the home's systems and look for signs of deterioration. The inspector will look at critical elements of the house, including:
The home's exterior

The structure, foundation and framing

The windows, walls, doors, ceilings and basement

The electrical system and plumbing
When the pre-inspection is complete, you'll receive a report with the inspector's recommendations. This can give you more time to fix any issues with the home.
If you want to get your home pre-inspected, your listing agent should be able to refer you to a reputable home inspector. You can also check the American Society of Home Inspectors (ASHI) and the International Association of Certified Home Inspectors (InterNACHI) to find a home inspector in your area.
How Much Does It Cost For A Home Inspection?
The national average cost for a home inspection ranges between $280 – $400. However, it may cost more or less than the national average, depending on where you live.
Pros Of Getting A Pre-Inspection
If you're getting your house ready to sell, there are some benefits to getting a pre-inspection done. Here are some of the pros to consider.
You May Avoid Unpleasant Surprises
A pre-inspection report can help you avoid unpleasant surprises down the road. Nobody wants to find out that there's a plumbing problem or issues with the foundation once you're under contract and the buyer is ready to close on the property.
By getting a pre-inspection, you can learn about potential problems with your home early on. This information will give you more time to address any issues with the house.
You'll Be Able To Prioritize Needed Repairs
Most home sellers worry about how their house looks and spend quite a bit of money improving the appearance. But it's much more costly to repair one of the home's major systems.
Getting a pre-inspection can help you allocate the costs of selling your home wisely. If you have limited money to spend on home repairs, it's more important to fix a plumbing problem than it is to get the house repainted.
You'll Have The Opportunity To Make Repairs Yourself
If you have a limited budget to work with, then making the repairs yourself may be the best option. And if you don't have a lot of time to work with, you'll want to get started on those repairs as soon as possible.
For instance, getting a pre-inspection a year before you plan to list your home can provide a roadmap for any work that needs to be done. This gives you time to plan your work more efficiently.
And if the repairs successfully correct the problems found, a disclosure may not be necessary unless the seller asks about that specific issue.
You'll Make It Harder For Buyers To Negotiate For Discounts
If a problem comes up during the home inspection, buyers will often request a discount on the price. Agreeing to a discount means you'll make less money on the sale of your home. By addressing any issues ahead of time, you make it harder for buyers to negotiate discounts.
You Can Speed Up The Sales Process
Selling a home can be a time-consuming process. Once you find a buyer, all sorts of issues can come up before you close on the house. Addressing these issues ahead of time can speed up the home buying process significantly.
Tested. Trusted. Top-rated.
Visit Rocket HomesSM to get a proven real estate agent that's handpicked just for you.
Cons Of Getting A Pre-Inspection
Here are some of the downsides you want to consider before getting a pre-inspection.
You May Have To Disclose Negative Findings To Buyers
According to the seller's disclosure laws, you're required to provide any details about the home that buyers may find problematic. These laws vary from state to state, but all states require that sellers are upfront about information regarding the condition of the home.
So, if the pre-inspection reveals significant problems with your house, you're required to include that information in the listing. Negative disclosures could shrink the pool of buyers interested in buying your home.
You May Still Be Surprised At What A Buyer's Home Inspector Finds
No two home inspectors are alike, and during a presale home inspection, the home inspector the buyer chooses may be more thorough. If that person finds additional, conflicting problems, you may have to make further improvements.
Should I Get A Pre-Listing Inspection?
Your best bet is to contact a listing agent and ask them for their professional opinion. They'll explain the best practices and provide insight into what other sellers in that area are doing.
The Bottom Line: A Pre-Inspection Can Both Create And Solve Problems
We're in a seller's market right now, and some buyers are willing to waive the home inspection contingency to make a more competitive offer. Getting a pre-listing home inspection could ultimately change the outcome. Be sure to learn more about the important role a listing agent plays in the sales process.
Get approved to refinance.
See expert-recommended refinance options and customize them to fit your budget.
Related Resources
Viewing 1 - 3 of 3