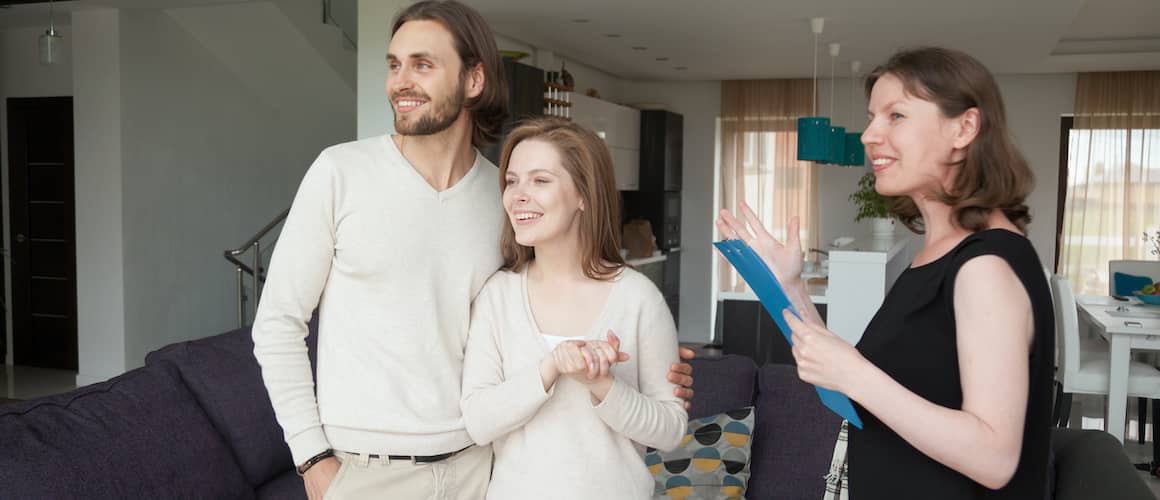 How Long Does It Take To Sell A House, On Average?
Ashley Kilroy8-Minute Read
June 07, 2023
Share:
When you decide you're ready to sell your home and move, it's natural to want the process to happen quickly. Nobody likes to be stuck in limbo with a home that isn't selling no matter how many open houses you hold.
If your home has been sitting on the market for a long time, it's not always clear why. That's because many factors determine how quickly your home sells. Your neighborhood, the current state of your home and market conditions all play a role.
So, if you're in the beginning stage of this process, you may be wondering how long it takes to sell a house and if there's anything you can do to speed up the process. The short answer is that it takes an average of 54 days as of March 2023, according to Rocket HomesSM.1 But your situation is sure to be unique. You'll want to understand the ins and outs of the process before setting your expectations for selling your home.
Stages Of Selling A House
It's hard to know whether potential buyers will like your home or not, but the stages of selling a house are pretty straightforward. Here are the steps you can expect to take:
Listing The Property
The first step is to price and list your home. Once your home is listed, your real estate agent can schedule showings and potential buyers can come to view the property.
It's important to put some thought into when you list your home. The time of year can have a big impact on how quickly your home sells. A qualified real estate agent will understand how to evaluate the various factors and can advise you throughout this process.
Accepting An Offer
Once you start receiving offers on your house, you'll begin negotiating the final price. You may receive an offer that is much lower than what you were hoping for. If this happens, you can either accept the offer as is or negotiate a house price for a better deal.
Once you find a price that you and the buyer are satisfied with, you'll accept the offer and move forward with the sale.
Appraisal And Inspection
Once you've listed your home and accepted an offer, you may be tempted to believe that the hard work is behind you. Unfortunately, that isn't always true.
Delays are usually due to issues that come up during the home appraisal and home inspection. The fair market value of your home is determined during an appraisal, which may be required by the buyer's mortgage lender. This ensures that the buyer isn't paying more than your house is actually worth.
During a home inspection, your home is evaluated for any significant health, safety or mechanical issues. If the home inspector finds a lot of problems, there's a chance the buyers could decide to walk away. At the very least, you're going to have to fix issues impacting livability before the sale closes.
Final Negotiations
Once the appraisal and inspection are complete, you may have some final negotiations to contend with. The buyers may have certain contingencies they'll want to be met before they're willing to close on the house.
Closing
Now it's time to close on your home and sign over the house to its new owners. During this final stage, you'll review and sign the closing documents and receive the proceeds from the sale of your home.
You'll also need to be moved out of your house by the final closing date. You can gather up any keys, door codes and the garage door openers to give them to the new owners.
Average Time To Sell A House
As of March 2023, the average listing on Rocket Homes was on the market for 54 days. This is up significantly from 38 days in March 2022.
Of course, the average time to sell a house will vary depending on where you live. If you live in a neighborhood that's in high demand, your home will likely sell very quickly.
Factors That Impact The Speed Of A Home Sale
How quickly your home sells will depend on a number of different factors. Here are the main things to consider:
Status Of The Market
It's important to understand both the local and national real estate market. Is it currently a seller's market or a buyer's market? This will have a big impact on how quickly your home sells.
Seller's market: In a seller's market, the demand exceeds the supply. This is a more advantageous position for you to be in and could help your home sell much faster.
Buyer's market: In a buyer's market, the housing supply exceeds the current demand. This means it may take longer for your home to sell and you may have to concede more in negotiations than you'd prefer.
Number Of Days On The Market
How long the home has been on the market will impact the sale as well. If your home has already been listed for quite a while, it may take longer to sell. That's because potential buyers may assume there's something wrong with the house.
Asking Price
The asking price will always have an impact on how quickly your house sells. A mismatch between your listing price and the value of your home will likely slow down the sale.
That's why it's important to put some thought into the listing price ahead of time. It can help to seek out the advice of a real estate agent when you're trying to figure out how to price your house.
Property Condition
If your home is new and well maintained, it's going to sell much faster than a house that needs a lot of work done. Most buyers want to move into a home that isn't going to need to be fixed up. You should also consider the state of your appliances and flooring because this can impact the sale as well.
Property Location
And finally, the location of your home will impact how quickly the property sells. If your home is located in a highly desired neighborhood, the odds are good that your home will sell quickly. Whereas it will be harder to sell a home that's located in an undesirable neighborhood.
Nearby attractions can also impact how fast your home sells. For instance, a great school district or nearby grocery stores and restaurants are very appealing to potential buyers.
Best Time To Sell A Home
The right time to sell your home will ultimately depend on when it's right for you and whether you've lived in your house long enough. There are also certain times of the year that are better for home selling than others. This is primarily based on historic housing market conditions, weather and the timing of the school year.
For most markets, the best time to sell a home is usually considered to be early May. The end of spring to early summer is typically when homes will sell the fastest and at the highest prices.
How To Sell Your Home Faster
If you're struggling to sell your house, there are a few strategies that you can use to speed the process along.
Hire The Right Real Estate Agent
Hiring a real estate agent who understands your local market and has a strong track record of successful sales, can help you sell your home faster. They can also help you identify any common issues that may be delaying the sale of your home.
Prep Your House For Sale
Before you list your property on the market, you should consider what steps you need to take in order to prepare your home for the sale. Making sure that your home is in the best condition possible can help speed the process along.
Your real estate agent will be able to provide you with suggestions as to what they feel would have the most impact in being fixed or upgraded prior to selling. Some of the major things that you should focus on include:
Small repairs or upgrades: Make a list of things around the house that are either broken or could use an upgrade. This might include broken appliances or light fixtures, holes in the wall or leaky faucets. Hiring a professional or fixing these things yourself might seem insignificant but they can make a big difference to buyers.
Repaint: Whether you're planning on renting or selling your house, giving it a little TLC can help you attract qualified tenants or buyers quickly. One of the easiest ways to improve your home is by repainting the interior with a neutral beige. You can do this yourself or hire a professional to save you some time.
Minimizing clutter: When potential buyers enter your home, they don't want to see clutter. This can make it hard for them to visualize themselves living there. Consider throwing away, donating or storing items in a storage facility prior to any home showings.
Clean: On top of reducing your clutter, you should also make sure your home is clean. Dirty surfaces can also give buyers a negative impression. Scrubbing your windows, floors, countertops, faucets and shower walls are all important areas that you should focus on when cleaning.
Enhancing curb appeal: The exterior of your home is just as important as the interior. Because it's the first thing a buyer sees, you'll want to make sure it's in good condition. Maintaining your lawn, adding some flowers or repainting your front door can all improve your curb appeal.
Invest In Professional Listing Photos
Almost everyone who buys a home begins by searching the listings online. So, if your photos don't catch their attention, they'll never come to see it in person. It's worth the time and money to hire a professional photographer to take photos of every room in your home.
This could be the difference between selling your home quickly or letting it sit on the market for months. All your hard work will be wasted if your home is photographed incorrectly.
Evaluate Your Asking Price
One of the biggest mistakes that a buyer can make is overpricing their home. Over time, you'll be forced to drop your price and your home will remain on the market longer than desired. To avoid this, make sure your home is priced right from the beginning.
The Bottom Line
There's a lot that goes into selling your home and it's impossible to know exactly how long this process will take. It can help to familiarize yourself with the process of selling your home so you'll know what to expect at each stage.
How quickly your home sells will depend on a variety of factors, including the market conditions, the state of your home and where your property is located. However, you can help this process move more quickly by making some simple improvements to your home.
Making small upgrades, pricing your home correctly and using a professional photographer for the listing photos can make a big difference in how quickly your home sells.
Once you're ready to sell your home and begin looking for a new one, you can get started on your mortgage application with Rocket Mortgage®. You can also give one of our Home Loan Experts a call at (833) 326-6018.
1 Rocket Homes® is a registered trademark licensed to Rocket Homes Real Estate LLC. The Rocket HomesSM Logo is a service mark licensed to Rocket Homes Real Estate LLC. Rocket Homes Real Estate LLC fully supports the principles of the Fair Housing Act. For Rocket Homes Real Estate LLC license numbers, visit  RocketHomes.com/license-numbers. California DRE #01804478. Hawaii License # RB-23371. TREC: Information about brokerage services, Consumer protection notice.
Get approved to buy a home.
Rocket Mortgage® lets you get to house hunting sooner.
Related Resources
Viewing 1 - 3 of 3