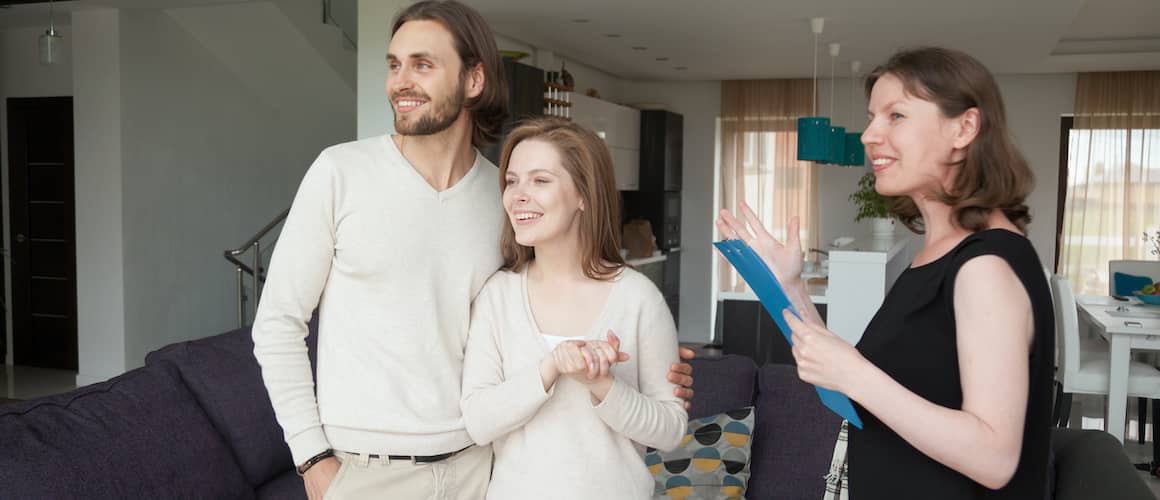 How Long Does It Take To Sell A House, On Average?
Jamie Johnson6-minute read
December 02, 2020
Share:
When you decide you're ready to sell your home and move, it's natural to want the process to happen quickly. Nobody likes to be stuck in limbo with a home that isn't selling no matter how many open houses you hold.
And if your home has been sitting on the market for a long time, it's not always clear why. That's because many factors determine how quickly your home sells. Your neighborhood, the current state of your home and market conditions all play a role.
So, if you're in the beginning stage of this process, you may be wondering how long does it take to sell a house? And is there anything you can do to speed up this process?
Stages Of Selling A House
It's hard to know whether potential buyers will like your home or not, but the stages of selling a home are pretty straightforward. Here are the steps you can expect to take:
Listing The Property
The first step is to price and list your home. Once your home is listed, your real estate agent can schedule showings and potential buyers can come to view the property.
It's important to put some thought into when you list your home. The time of year can have a big impact on how quickly your home sells. A qualified real estate agent will understand how to evaluate the various factors and can advise you throughout this process.
Accepting An Offer
Once you begin receiving offers on your house, you'll begin negotiating the final price. You may receive an offer that is much lower than what you were hoping for. If this happens, you can either accept the offer as-is or negotiate for a better deal.
Once you find a price that you and the buyer are satisfied with, you'll accept the offer and move forward with the sale.
Appraisal And Inspection
Once you've listed your home and accepted an offer, you may be tempted to believe that the hard work is behind you. Unfortunately, that isn't true. According to the National Association of Realtors (NAR), roughly 25% of home sales are delayed.
These delays are usually due to issues that come up during the home appraisal and home inspection. The fair market value of your home is determined during an appraisal. This ensures that the buyer isn't paying more than your house is actually worth.
During a home inspection, your home is evaluated for any significant health, safety or mechanical issues. If the home inspector finds a lot of problems, there's a chance the buyers could decide to walk away. At the very least, you're going to have to fix these issues before the sale closes.
Final Negotiations
Once the appraisal and inspection are complete, you may have some final negotiations to contend with. The buyers may have certain contingencies they'll want to be met before they're willing to close on the house.
Closing
Now it's time to close on your home and sign over the house to its new owners. During this final stage, you'll review and sign the closing documents and receive the proceeds from the sale of your home.
You'll also need to be moved out of your house by the final closing date. You can gather up any keys, door codes and the garage door openers and give them to the new owners.
Take the first step toward the right mortgage.
Apply online for expert recommendations with real interest rates and payments.
Average Time To Sell A House
As of June 2020, the NAR found that the average U.S. home stayed on the market for just 28 days. Statistics from Ellie Mae put the time on the market at an average of 46 days.
Of course, the average time to sell a house will vary depending on where you live. If you live in a neighborhood that's in high demand, your home will likely sell very quickly.
Whereas if your home needs some work done or is located in a less desirable neighborhood, it will likely take a bit longer. Here are some of the fastest-selling locations in the U.S.:
Rochester, New York: 29 days

San Francisco, California: 32 days

Colorado Springs, Colorado: 32 days

Ogden-Clearfield, Utah: 34 days

Nashville, Tennessee: 34 days

Boston, Massachusetts: 35 days

Seattle, Washington: 35 days

San Jose, California: 36 days

Boulder, Colorado: 36 days

Denver, Colorado: 37 days
Factors That Impact The Speed Of A Home Sale
How quickly your home sells will depend on a number of different factors. Here are the main things to consider:
Status Of The Market
It's important to understand both the local and national real estate market. Is it currently a seller's market or a buyer's market? This will have a big impact on how quickly your home sells.
In a buyer's market, the housing supply exceeds the current demand. This means it may take longer for your home to sell and you may have to concede more in negotiations than you'd prefer.
In a seller's market, the demand exceeds the supply. This is a more advantageous position for you to be in and could help your home sell much faster.
Number Of Days On The Market
How long the home has been on the market will impact the sale as well. If your home has already been listed for quite a while, it may take longer to sell. That's because potential buyers may assume there's something wrong with the house.
Asking Price
The asking price will always have an impact on how quickly your house sells. A mismatch between your listing price and the value of your home will likely slow down the sale.
That's why it's important to put some thought into the listing price ahead of time. It can help to seek out the advice of a realtor when you're trying to figure out how to price your house.
Property Condition
If your home is new and well maintained, it's going to sell much faster than a house that needs a lot of work done. Most buyers want to move into a home that isn't going to need to be fixed up. You should also consider the state of your appliances and flooring because this can impact the sale as well.
Property Location
And finally, the location of your home will impact how quickly the property sells. If your home is located in a highly desired neighborhood, the odds are high that your home will sell quickly. Whereas it will be harder to sell a home that's located in an undesirable neighborhood.
Nearby attractions can also impact how fast your home sells. For instance, a great school district or nearby grocery stores and restaurants are very appealing to potential buyers.
How To Make Your Home Sell Faster
If you're struggling to sell your house, there are simple improvements you can make to speed the process along. One of the easiest ways to improve your home is by repainting the interior with a neutral beige. You can do this yourself or hire a professional to save you some time.
And potential buyers want to see that the floors are well maintained and look nice. However, spending thousands of dollars replacing your floors isn't necessary. Often, giving them a thorough cleaning will do the trick.
If you have mostly carpet, use a professional-grade vacuum to do a deep cleaning. And if you have tile or laminate floors, make sure to regularly sweep and mop the floors.
Another simple way to make your home look nice is by allowing as much natural light as possible. Make sure your windows are clean and switch out any dull bulbs for something brighter.
And finally, make sure you invest in professional listing photos. All of your hard work will be wasted if your home is photographed incorrectly.
Almost everyone who buys a home begins by searching the listings online. So, if your photos don't catch their attention, they'll never come to see it in person.
It's worth the time and money to hire a professional photographer to take photos of every room in your home. This could be the difference between selling your home quickly or letting it sit on the market for months.
The Bottom Line
There's a lot that goes into selling your home and it's impossible to know exactly how long this process will take. It can help to familiarize yourself with the process of selling your home so you'll know what to expect at each stage.
How quickly your home sells will depend on a variety of factors, including the market conditions, the state of your home and where your property is located. However, you can help this process move more quickly by making some simple improvements to your home.
Updating the paint, making the floors look nice and using a professional photographer for the listing photos can make a big difference in how quickly your home sells.
And finally, working with a professional that can advise you through this process can make all the difference in the world. If you have more questions about selling your home and buying a new one, you'll want to reach out to an expert at Rocket Mortgage® for help.
Get approved to buy a home.
Rocket Mortgage® lets you get to house hunting sooner.