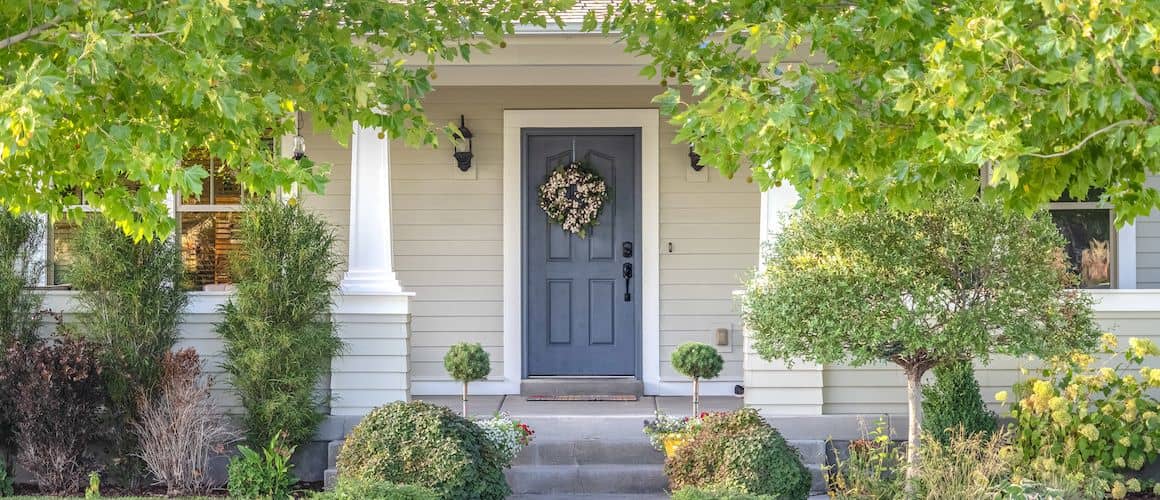 Mortgage Relief For Our Clients Affected By COVID-19
Kevin Graham4-minute read
December 30, 2020
Share:
*Originally published March 2020; Updated December 2020
Read more on our COVID-19 Resource Guide.
As we battle COVID-19, we understand that this causes an economic disruption that may result in some of our clients having temporary financial difficulties. If you're like millions of Americans financially impacted by the national emergency, we have some options for mortgage relief.
For Rocket Mortgage® Clients Impacted By COVID-19
If you're worried about making your mortgage payments, here's what you should know:
You can find resources online: By logging into your Rocket Account,

1

you'll be able to make your payment, find FAQs on the impact of COVID-19 on your mortgage and apply for assistance if you need it.
If you expect this to impact you for a while: At this time, Quicken Loans® is offering a forbearance, which is a temporary pause of your mortgage payments. You can apply for mortgage payment assistance. Once the crisis is over, we would work with you to determine the best course of action when you're ready to resume payments. The payments paused during forbearance won't be reported late to the credit bureaus.
Those are the basics. Let's get into a little more detail so you really understand how this works.
What Is A Forbearance?
A forbearance is a temporary pause of your mortgage payment due to a short-term hardship, such as the current COVID-19 emergency. Under normal circumstances, there are many different types of forbearance. Some of these would be reported to credit bureaus, affecting your credit score.
You have a right to a forbearance that pauses your payments for up to 12 months. Here's how it works:
After you apply, we approve and you can accept a 3-month forbearance.

Pay what you can during the forbearance period to reduce the amount due at the end of your plan. You'll check in monthly.

If you can't resume payments after 3 months, we'll automatically extend your forbearance another 3 months.

You must submit a second request from your Rocket Mortgage® dashboard for another 3-month extension at the 6-month mark. We'll initiate the final automatic 3-month extension if you can't resume payments.
We won't report payments that are paused during forbearance as late. However, if you were already behind on payments before accepting a forbearance, your lender must report that to credit bureaus.
The initial period of any offered forbearance is 3 months, although it can be extended for 12 months total should you need it. We recommend waiting to apply for assistance until you truly need it, in order to give yourself the most time.
Federally backed mortgages include those from Fannie Mae, Freddie Mac, FHA, USDA and VA. If your mortgage is backed through your lender itself, things may work differently.
If you're able to make any amount of payment during the forbearance, please consider doing so, as it will help you get your loan back on track faster.
Who Should Apply For Mortgage Relief Assistance?
COVID-related mortgage relief is being offered to homeowners who have lost work as a result of the virus, are ill, or can't work due to caring for sick family members.
What Happens When The Forbearance Is Over?
We're here to help you figure out how to bring your loan current. Here are some options you might have, depending on what you qualify for:
Repayment plan

: With a repayment plan, we'll add part of your past-due amount to your regular mortgage payment each month until it's paid back.

Deferral or partial claim

: This option lets us set all or part of your past-due amount aside to be paid later. Up to a year's worth of payments may be deferred. It will be due when you pay off your mortgage, sell your home or refinance. You won't be charged any interest on the deferred balance.

Loan modification: Alternatively, we'll modify the terms of your existing loan to include your past-due payments.
You also have the option to pay the total past-due amount. This will bring your loan current right away. We understand this option isn't always feasible.
Why Forbearance As COVID Mortgage Relief?
It's a fair question. To understand why forbearance, it helps to know a bit about how the mortgage market works.
Most mortgage lenders in the industry today, including Rocket Mortgage®, are mortgage originators. That means they underwrite your loan to make sure you qualify under the standards of a major mortgage investor like Fannie Mae, Freddie Mac, the VA, etc. After your loan closes, they sell your loan to that investor, who then makes it available on the bond market for investors who are interested in mortgage-backed securities.
The major mortgage investors are offering forbearance for clients who need assistance at this time. We're in communication with policymakers in these institutions as well as the broader government to advocate for the best possible relief options for the American homeowner.
Other Useful Resources
We've also updated our procedures for home appraisals and closing appointments for the safety of our clients, our team members and our community.
Wellness is our top priority, and we know that financial wellness can be affected by your personal health, so it's important to follow the directives provided on the CDC's COVID-19 site. Stay safe and healthy!
1 Rocket Account is your account created in connection with Rocket Mortgage®, Rocket Loans®, Rocket HomesSM or Rocket HQSM. Quicken Loans, Rocket Homes Real Estate LLC, Rocket Loans® and Rocket HQSM are separate operating subsidiaries of Rock Holdings Inc. Each company is a separate legal entity operated and managed through its own management and governance structure as required by its state of incorporation, and applicable legal and regulatory requirements.