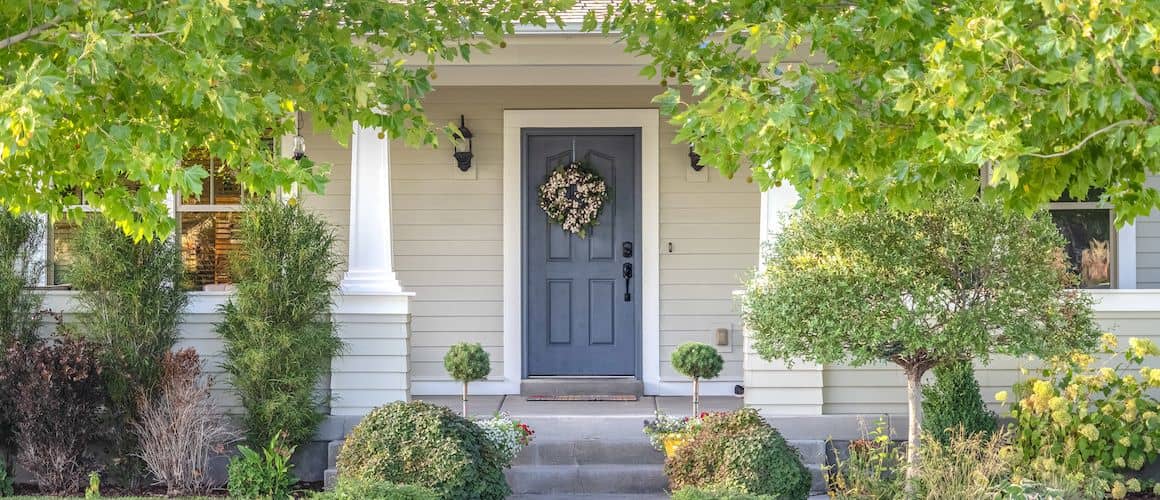 Quicken Loans Mortgage Assistance And Client Resources For COVID-19
Kevin Graham2-minute read
October 01, 2020
Share:
*Originally published March 2020; Updated September 2020
Read more on our COVID-19 Resource Guide.
There's a new normal being imposed upon the world as we do battle with COVID-19.The first priority of Quicken Loans is the health and safety of our team members, clients and communities.
While beating the virus is the top concern, we understand that this causes an economic disruption that may result in some of our clients having temporary financial difficulties. If you're concerned about your ability to make your mortgage payment as a result of COVID-19, here's what you need to know.
For Quicken Loans Clients Impacted By COVID-19
If you're worried about making your mortgage payments, here's what you should know:
You can find resources online: By logging into your Rocket Account, you'll be able to make your payment, find FAQs on the impact of COVID-19 on your mortgage and apply for assistance if you need it.
If you expect this to impact you for a while: At this time, Quicken Loans is offering a forbearance, which is a temporary pause of your mortgage payments. You can apply for mortgage payment assistance. Once the crisis is over, we would work with you to determine the best course of action when you're ready to resume payments. The payments paused during forbearance won't be reported late to the credit bureaus.
Those are the basics. Let's get into a little more detail so you really understand what your options are.
Who Should Apply For Assistance?
The assistance being offered around this COVID-19 situation is available for those who have lost work, are ill or can't work due to caring for a sick family member.
The initial period of any offered forbearance is 3 months, although it can be extended for 12 months total should you need it. By waiting until you need the help, you give yourself the most time when you need it.
If you're able to make any amount of payment during the forbearance, please consider doing so as it will help you get your loan back on track faster.
What's A Forbearance?
A forbearance is a temporary pause of your mortgage payment.
Under the CARES Act, which provides relief during COVID-19, you have a right to a forbearance that pauses your payments for up to 12 months total. Here's how it works:
You start with a 3-month forbearance.
We'll automatically extend your forbearance another 3 months if you can't resume payments.
After you've used 6 months of forbearance, you can extend your forbearance again if you can't resume payments. Just check in from your RocketMortgage.com dashboard to let us know.
We won't report payments that are paused during forbearance as late.
What Happens When The Forbearance Is Over?
We're here to help you figure out how to bring your loan current. Here are some options you might have:
With a repayment plan, we'll add part of your past-due amount to your regular mortgage payment each month.
With a deferral or partial claim, we'll set all or part of your past-due amount aside to be paid later. It will be due when you pay off your mortgage, sell your home or refinance. You won't be charged any interest on the deferred balance.
With a loan modification, we'll modify the terms of your existing loan to include your past-due payments.
You also have the option to pay the total past-due amount. This will bring your loan current right away.
Why Forbearance?
It's a fair question. To understand why forbearance, it helps to know a bit about how the mortgage market works.
Most mortgage lenders in the industry today, including Quicken Loans, are mortgage originators. That means they underwrite your loan to make sure you qualify under the standards of a major mortgage investor like Fannie Mae, Freddie Mac, the VA, etc. After your loan closes, they sell your loan to that investor, who then makes it available on the bond market for investors who are interested in mortgage-backed securities.
The major mortgage investors are offering forbearance for clients who need assistance at this time. We're in communication with policymakers in these institutions as well as the broader government to advocate for the best possible relief options for the American homeowner.