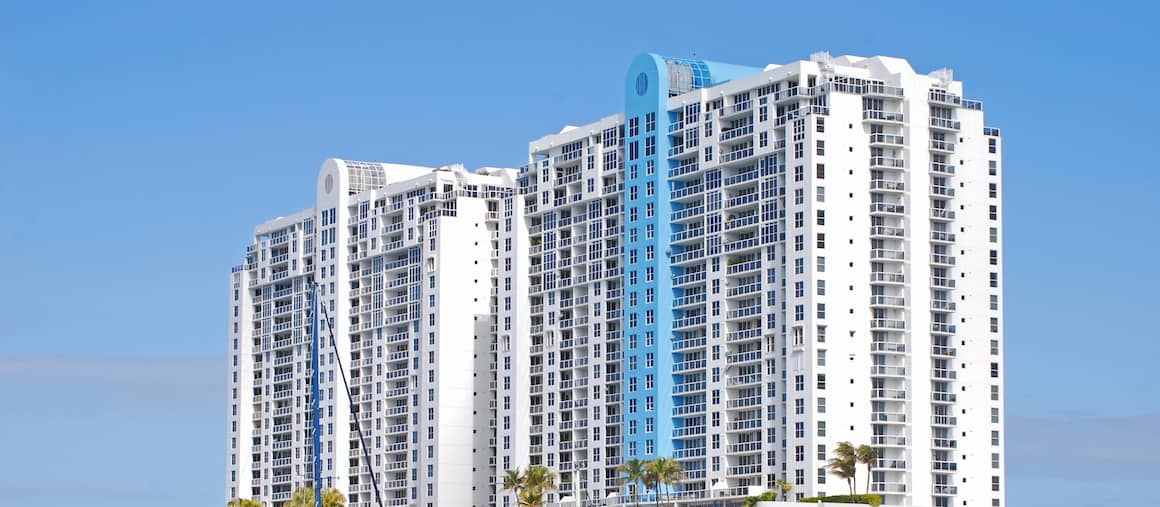 FHA-Approved Condos: The Approval Process And Where To Find Them
Carla Ayers5-minute read
March 03, 2023
Share:
If you're looking to build equity but don't want to maintain a homestead, a condo might be the perfect place to call home. FHA-approved condos can be a challenge to find, so let's explore some tips and tricks that might help you get into your next home.
What Is An FHA-Approved Condo?
The Federal Housing Administration (FHA) is a part of the Department of Housing and Urban Development (HUD). HUD administers federal aid to local agencies that manage housing for low-income residents. The agency also backs home loans for many Americans through the FHA. An FHA loan is a mortgage insured by the FHA and issued by an FHA-approved lender.
An FHA-approved condominium community or single unit that has been approved for FHA loans has been appraised and has a condo ID number. Prior to 2019, an entire condominium community needed to go through the approval process. With the rule change of 2019, individual condo units can be approved.
See What You Qualify For
Congratulations! Based on the information you have provided, you are eligible to continue your home loan process online with Rocket Mortgage.
If a sign-in page does not automatically pop up in a new tab, click here
Why Does A Condo Need To Be Approved For An FHA Loan?
Since an FHA loan for a condo is backed by the FHA, the agency wants to be certain the community and the unit will maintain its value.
A conventional loan requires a better than average credit score. FHA loans demand a minimum down payment of 3.5% with a lower credit score threshold. Rocket Mortgage® requires a minimum median FICO® score of at least 580. Because of the additional risk, FHA and HUD mandate recertification and FHA-specific appraisals.
How To Get A Condo FHA-Approved
If a condominium community isn't already approved, a borrower can initiate the process for a single unit. Approvals for an FHA-approved complex are more involved than the process for an FHA-approved house. In addition to the standard appraisal safety checks, the financial viability of the condo complex is evaluated because the communal resources are part of the property value.
The condo association and the borrower must complete certain paperwork. Many condominium communities aren't approved because the developers didn't go the extra step to have the entire property approved. Some condo associations aren't interested in being approved for FHA loans. The lenient lending process and low down payment make other condo owners wary that FHA owners won't be able to afford the upkeep and potential special assessments that may occur in a condominium community.
What Is The FHA Condo Approval Process?
Condominium communities seeking approval need to complete the HUD Review and Approval Process (HRAP) or Direct Endorsement Lender Review and Approval Process (DELRAP) for lenders. The approval timeline depends on the original structure. Older properties with a lot of special features could take longer to approve.
Once the community is approved through HRAP or DELRAP, the property receives a condo ID and submission number. The community is now identifiable as one that can accept FHA-insured loans.
What Is Single-Unit Approval?
A single-unit approval, also called spot approval or spot loan, is when a lender approves a single unit for an FHA loan. Mortgage companies award single-unit approvals on a case-by-case basis. The entire community must meet some basic guidelines, and the borrower will still need to have an FHA appraisal and recertify every 3 years to ensure the individual unit meets the agency's standards.
In some cases, such as when the loan is manually underwritten, you may be required to have a down payment of 10% or more for single-unit approval.
FHA Condo Approval Requirements: Eligibility And Restrictions
To qualify for an FHA condo approval, you'll need to meet some minimum requirements:
Credit score:

Your qualifying credit score will need to be 500 or higher. Lenders may set their own requirements, and Rocket Mortgage requires a 580 median credit score.
Down payment:

FHA-insured loans require a minimum down payment of 3.5% of the purchase price of the condominium. If the qualifying score is 500 or better, you need a 10% down payment. Rocket Mortgage doesn't provide these loans.
Debt-to-income ratio:

DTI depends on lender policy and credit score. If your median FICO® is below 620, Rocket Mortgage requires a housing expense ratio (full mortgage payment with taxes, insurance and association dues compared to gross monthly income) of no higher than 38% with a total DTI no higher than 45%. Otherwise, the DTI is based on other qualifying factors but can be as high as 57%.
Mortgage insurance:

Additional costs for mortgage insurance consist of a 1.75% upfront premium and a 0.45

– 1.05% annual fee

.
Primary residence:

This has to be the home you live in the majority of the year.
Restrictions
Condominium FHA approvals come with restrictions designed to approve communities and units that will maintain or increase in value over time for all interested parties. These are some baseline requirements:
The condo must be completed or at least completed in its current phase of construction, not just proposed.
In communities with at least 10 units, up to 50% of the units can be FHA-insured. For communities with fewer than 10 units, only two units can be FHA-insured.
At least 50% of all units must be owner-occupied.
The condo association must keep at least 10% of the HOA budget in a cash reserve.
At least 85% of the units must be current on their condo dues, with limited exceptions for properties where a reserve study has been done.
No more than 35% of the property can be used for commercial use.
The community or individual unit must be recertified every 3 years to ensure it still meets the requirements.
How To Find FHA-Approved Condos
You can find the FHA-approved condo list through HUD's approval list website. Simply input the state and county where you are interested in purchasing a condo. You can search for already-approved communities or those that have been submitted and are awaiting approval.
If you've already found a condo you love, you can check the HUD website to see if it has been through the approval process. You may need to contact the condo association to see if a condo ID is available and whether the application process has started.
What Alternatives To FHA Loans Exist For Condos?
It can be disappointing when you find the perfect condo but it's not approved for an FHA loan. Speak with your lender to see what other condo loan options are available to you. Conventional loans are traditional mortgages that can be approved with as little as 3% down.
FHA loans require mortgage insurance premiums to be paid upfront as well as monthly. Conventional loans will require private mortgage insurance (PMI) for loans with a down payment of less than 20%.
The biggest difference between PMI and MIP is your ability to cancel. Once you reach 20% equity in your home, you can request that the lender or servicer remove PMI from the mortgage. Most lenders and servicers remove PMI automatically once you've reached 22% equity in your home. On an FHA loan, mortgage insurance premium (MIP) stays on the loan forever unless you refinance or put at least 10% down, in which case MIP will come off after 11 years.
Find out if a 30-year fixed loan is right for you.
See rates, requirements and benefits.
The Pros And Cons Of FHA-Approved Condos
For first-time home buyers, it's beneficial to work with a real estate agent who has experience with FHA loans and the eligibility process. Let's recap some of the pros and cons of FHA loans.
Pros
Flexible terms and lower interest rates
Lower down payment minimums
Government ownership of loan rather than ownership through a private lender
Cons
Mortgage insurance requirement
Recertification required every three years
Limited supply of FHA-approved condos
The Bottom Line: FHA Borrowers Face More Oversight When Considering A Condo Purchase
If you're ready to purchase a condo, you have a few options for financing. Conventional loans have great rates, and most condominium communities can work with a conventional loan. For first-time home buyers looking to dip their toe in homeownership, FHA loans provide an opportunity to purchase without as much upfront cash on hand.
Buying any type of home can be a challenge, so it's best to speak with a lender and real estate professional to weigh all of your options. If you're interested in getting started, you can apply online or give us a call at (833) 326-6018.
Related Resources
Viewing 1 - 3 of 3