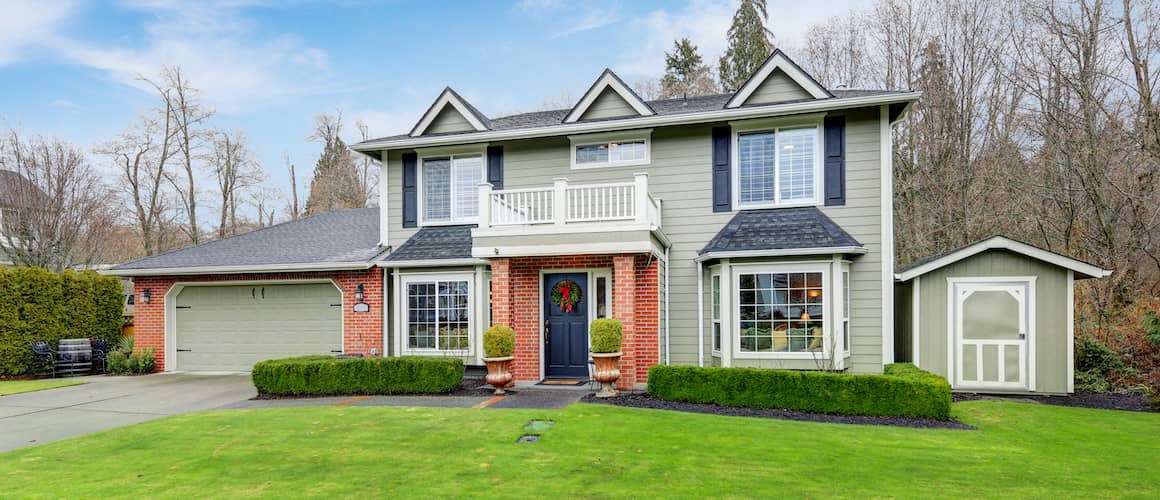 Contingent Vs. Pending: What's The Difference?
Miranda Crace4-minute read
June 23, 2023
Share:
You can go about buying a house in many ways. If you're working with a real estate agent, it's likely you'll be primarily focusing on homes listed with agents. The multiple listing service (MLS) is a database where real estate agents and REALTORS® can access homes that are listed with other agents. Several statuses for homes are listed on the MLS.
Let's look at different types of contingent versus pending statuses and explore what they mean.
What Is The Difference Between Pending And Contingent?
A property listed as contingent means the seller has accepted an offer, but they've chosen to keep the listing active in case certain contingencies aren't met by the prospective buyer. If a property is pending, the provisions on a contingent property were successfully met and the sale is being processed.
Contingencies are likewise available for a home buyer to include with their offer to purchase. For example, an inspection contingency calls for an inspector to evaluate the home's condition. If the home inspection reveals plumbing, structural or other severe issues with the house, the buyer has an opportunity to negotiate repair costs or back out of the home sale.
Other common contingencies include a mortgage or financing contingency and an appraisal contingency. A pending status indicates the seller and their agent are confident the sale has passed its major hurdles and is on its way to closing.
See What You Qualify For
Congratulations! Based on the information you have provided, you are eligible to continue your home loan process online with Rocket Mortgage.
If a sign-in page does not automatically pop up in a new tab, click here
5 Common Contingent Statuses
There are several subcategories of contingent statuses, each with a slightly different meaning.
1. Contingent: Continue To Show (CCS)
If an active listing is marked as Contingent: Continue to Show, or CCS, multiple contingencies may need to be satisfied. In this case, the seller and their agent have decided to continue to show the property and may even accept a better offer from another potential buyer.
To prevent your offer from being overlooked, you have numerous ways you can show the seller you're serious about buying their property. These include getting preapproved for a home loan or making an earnest money deposit. Work with your real estate agent to see what you can do to strengthen your home offer.
2. Contingent: No Show
In a Contingent: No Show scenario, the seller has decided to no longer show the property or accept other offers. This status likely means that although certain contingencies haven't been met, the seller is confident they will be.
3. Contingent: With Or Without A Kick-Out Clause
If the contingent status has a kick-out clause, it means there's a deadline to fulfill all contingencies. Without a kick-out clause, there's no set deadline in place. In other words, the seller can take their time meeting all the contingencies listed in the buyer's offer.
4. Contingent: Short Sale
A short sale is when the seller (usually a bank or other mortgage lender) has indicated they'll accept less money than is owed on the mortgage. The short-sale process can often take months to complete. A Contingent: Short-Sale status indicates that the home is no longer for sale due to an accepted offer, but the short sale is still in process.
5. Contingent: Probate
The Contingent: Probate status occurs when an estate is being sold due to the death of the homeowner. Probate is the legal process of reviewing the will and assets of the deceased to figure out the distribution of those assets.
3 Common Pending Statuses
Pending statuses also have subcategories, each with a different definition.
1. Pending: Taking Backups
The Pending: Taking Backups status indicates that although the real estate listing is pending, the seller is still showing the house and accepting backup offers. These types of offers are used as a backup if the first offer falls through for whatever reason.
2. Pending: Short Sale
Like the Short-Sale Contingent status, Pending: Short Sale means the property is going through the short-sale process with the mortgage holder. With the Pending: Short Sale status, it's likely the property is further along in the process and not accepting backup offers.
3. Pending: More Than 4 Months
The Pending: More Than 4 Months status happens automatically in the MLS when a listing has been pending for more than 4 months. This could indicate something about the pending sale transaction is taking longer than expected. It may also be that the real estate agent forgot to change the status from Pending to Sold after closing.
Can You Make An Offer On A Contingent Home?
If you're interested in a property that's listed with an active contingent status, you may still be able to make an offer. While the initial offer will take precedence if all the contingencies are satisfied, making an offer can put you at the head of the line if the original deal falls through.
Keep in mind, you'll need to submit an offer more attractive than other bids the seller could potentially receive. This means that if you plan on making a contingent offer, the seller could decide to go with someone who submitted a non-contingent or cash offer. To show the seller you're a serious home buyer, it's also wise to get preapproved for your mortgage.
Make an offer that will get accepted.
Get a Verified Approval from Rocket Mortgage®.
Can You Make An Offer On A Pending Home?
A property with a pending status is further along in the transaction process than one with a contingent status. If you're very interested in a property marked as pending, nothing would legally prevent you from making an offer on a pending home.
It's up to the individual owner and listing agent whether they're still interested in receiving additional offers. It's probably best to talk with the listing agent to see if they're still accepting offers.
The Bottom Line
A property is contingent when the seller has accepted an offer, but they are keeping the listing active in case contingencies aren't met. A property is pending when the provisions on a contingent property are met and the sale is moving forward.
Now that you know how to interpret pending versus contingent in real estate listings, it's time to resume house hunting. Get approved online to find out how much home you can afford.
Take the first step toward buying a house.
Get approved to see what you qualify for.
Related Resources
Viewing 1 - 3 of 3