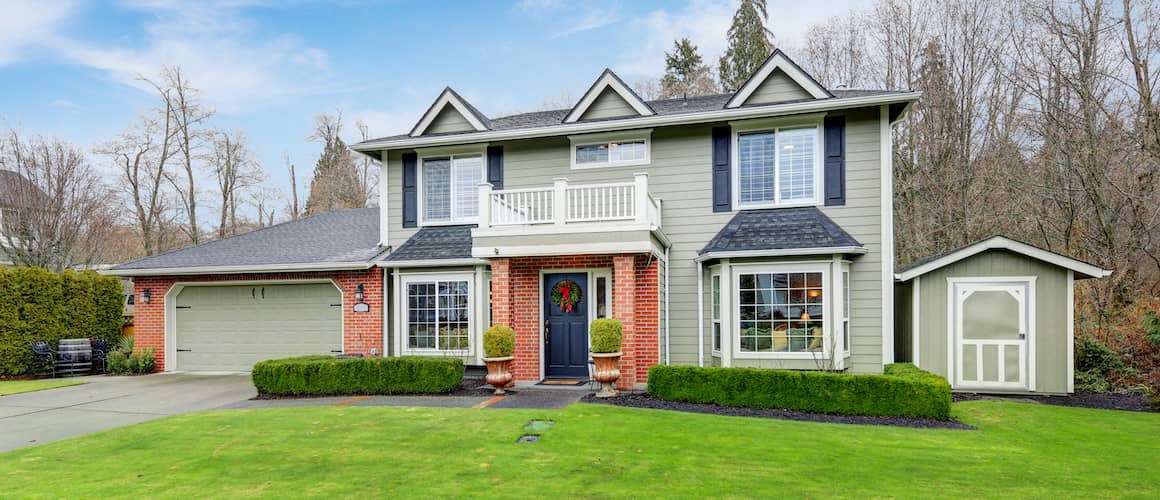 Contingent Vs. Pending: What's The Difference?
Dan Miller3-minute read
November 09, 2020
Share:
There are many different ways to go through the home buying process. If you're working with a real estate agent, it's likely you'll be primarily focusing on homes listed with agents. The multiple listing service (MLS) is a clearinghouse where real estate agents can have access to homes that are listed with other agents. There are several different statuses of homes that are listed on the MLS. In this article, we'll look at contingent and pending statuses and discuss what they mean and how they differ.
Contingent And Pending Statuses, Defined
A property listed as contingent means the seller has accepted an offer, but they've chosen to keep the listing active in case certain contingencies aren't met by the prospective buyer. If a property is pending, the provisions on a contingent property were successfully met and the sale is being processed.
There are several common contingencies that many buyers include with their offers to purchase. They might include an inspection contingency or a financing contingency, among others. A pending status indicates that the seller and their agent are confident the sale has passed its major hurdles and is on its way to closing.
Common Contingent Statuses
There are several different subcategories of contingent statuses, each with a slightly different meaning.
Contingent – Continue To Show (CCS)
If a listing is marked as Contingent – Continue To Show or CCS, there may be multiple contingencies that need to be satisfied. In this case, the seller and their agent have decided to continue to show the property and accept offers from other potential buyers.
Contingent – No Show
In a Contingent – No Show scenario, the seller has decided to no longer show the property or accept other offers. This may be because even though there are contingencies, the seller feels that they will be met.
Contingent – With Or Without A Kick-Out Clause
If the contingent status has a kick-out clause, it means that there's a deadline for the buyer to fulfill all contingencies. Without a kick-out clause, there's no set deadline in place.
Short Sale Contingent
A short sale is when the seller (usually a bank or other mortgage holder) has indicated that they'll accept less money than what's owed on the mortgage. The short sale process can often take months to complete. A Short Sale Contingent status indicates that the home is no longer for sale due to an accepted offer, but the short sale is still in process.
Contingent Probate
The Contingent Probate status occurs with an estate sale due to the death of the homeowner.
Common Pending Statuses
There are also different subcategories of pending statuses, each with its own distinct definition.
Pending –Taking Backups
The Pending – Taking Backups status indicates that although the listing is pending, the seller is still showing the house and accepting backup offers.
Pending Short Sale
Like the Short Sale Contingent status, Pending Short Sale means the property is going through the short sale process with the mortgage holder. With the Pending Short Sale status, it's likely the property is further along in the process and not accepting backup offers.
Pending – More Than 4 Months
The Pending – More Than 4 Months status happens automatically in the MLS when a listing has been pending for more than 4 months. This could be an indication that something about the sale transaction is taking longer than average. It may also be that the listing agent forgot to change the status from Pending to Sold after closing.
Can You Make An Offer On A Contingent Home?
If there's a property you're interested in that's listed in a contingent status, you may still be able to make an offer. While the initial offer will take precedence if all the contingencies are satisfied, making a contingent offer can put you at the head of the line in case the initial offer on the property falls through.
Can You Make An Offer On A Pending Home?
A property that has pending status is further along in the transaction process than one that has contingent status. If you're very interested in a property that's marked as pending, there isn't a legal reason that would prevent you from making an offer on a pending home. It's up to the individual owner and listing agent whether they're still interested in receiving additional offers. It's probably best to talk to the listing agent to see if they're still accepting offers.
The Bottom Line
Hopefully this article on contingent versus pending statuses has helped define what the two terms mean and how they differ. For more information on this and many other home buying topics, check out more articles in the Rocket Mortgage® Learning Center.
Get approved to buy a home.
Rocket Mortgage® lets you get to house hunting sooner.