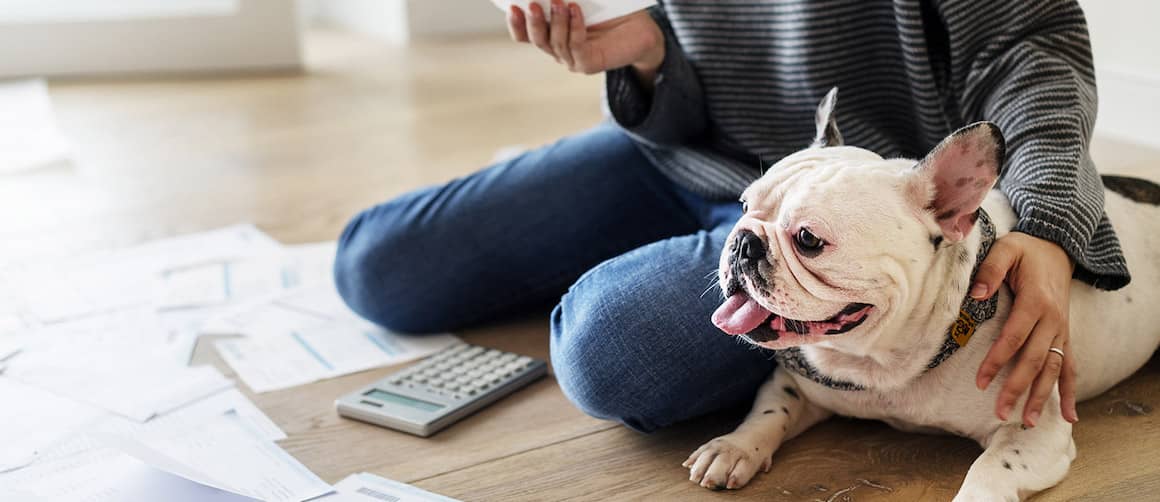 More Than A Mortgage: The Weirdest Buyer Offers
Victoria Araj9-minute read
March 30, 2023
Share:
The country has felt the impact of COVID-19 in numerous areas, from the economy to the real estate market. It's brought on a highly competitive housing market, with low inventory and high-priced bidding wars. The United States housing inventory decreased by 50.9%1 since May of 2020.
Luckily, the United States has seen a national building boom in fast-growing cities, giving confidence that the housing market will continue to cool down. The housing boom is estimated to flatten in 2022,2 which should help lower inflated housing prices.
Those who've permanently transitioned from working in an office to working remotely have looked to upgrade their homes to accommodate for their changing work life. With the large housing demand and scarcity of inventory, potential buyers have also upgraded their home offers to win their forever home.
We asked real estate agents and home buying experts on multiple platforms to share the strangest real estate offers they've seen. After combing through hundreds of buyer and seller offers, we found the eight offers that went the most above and beyond when buying a home.
Key Findings:
25% of buyers would buy the seller's pet for a house.
16% of buyers would offer their existing home for a house.
8% of buyers would offer a marriage proposal for a house.
Table Of Contents
Disclaimer: Check both your state and local regulations before including a unique add-on to your buyer offer and consult with your Realtor® for legal considerations. Rocket Mortgage does not recommend making the offers listed. With the offers mentioned, be cognizant of potential housing discrimination, both directed and unintentional, that could arise. As a potential buyer, avoid mentioning protected clauses in specialized offers, such as race and age, to avoid violating the Fair Housing Act.
Weird Buyer Offers To Seal The Deal
In a competitive real estate market, a normal buyer offer could be a couple of thousand dollars over the asking price or a cash offer. Many potential buyers use additional add-ons to make their offer stand out above the rest, especially on popular properties. However, some buyers choose to go a unique route with their add-on choices, which we've ranked in terms of the weirdest and wackiest.
See What You Qualify For
Congratulations! Based on the information you have provided, you are eligible to continue your home loan process online with Rocket Mortgage.
If a sign-in page does not automatically pop up in a new tab, click here
Rank #1: What's In A Name?
In Bethesda, Maryland, an offer on a property included rather personal means. The buyer offered a pledge to name her firstborn child after the seller.3 Even though the city was dubbed after a local church in a similar fashion, it wasn't enough to swoon the buyer. The offer was ultimately rejected.
The offer: To name the firstborn child after the seller
The outcome: Did not accept the offer
Rank #2: Wait A Meow-Ment!
In Raleigh, North Carolina, a seller received more than 55 offers on their house, but one unique offer stood out above the rest. A prospective buyer added a $10,000 Bengal cat to their offer.4 Although this hybrid cat can jump great heights and is known as a "flyer," the seller didn't jump on board and declined the offer.
The offer: A Bengal cat
The outcome: Did not accept the offer
Rank #3: Did Someone Say Free Vacation?
An offer over the asking price is always appreciated, but what about a free vacation on top of that? Buyers in Maryland not only offered sellers $50,000 more than their asking price, but also offered to let them spend 2 free weeks of vacation at their beach house in Texas.5
"As soon as the seller heard about the offer, they sent pictures of the beach house as if they were already planning the vacation." – Jeff Johnson
The offer: $50,000 over asking price and free vacation
The outcome: Accepted the joint offer
Rank #4: You've Cat To Be Kitten Me
In Carbondale, Pennsylvania, a couple interested in buying a property weren't just interested in the home itself. Not only did they love the house, but they loved the seller's cat as well and made an offer for both.6
The offer: Buy the seller's cat
The outcome: Bought the cat and the house
Rank #5: America's Weirdest Home Videos
It isn't unusual for sellers to receive letters or emails from interested buyers. However, in San Antonio, Texas, an interested family went above and beyond and sent sellers of a popular listing a fully edited video along with their offer. The video was shot while the family was at a showing of the home and went through how the home was a great fit for each family member.7 Be aware of potential discrimination that can result from adding these letters to your offer.
"One kid even brought his pet fish. It went so far above and beyond that we had to give them a shot." – Nick Disney
The offer: A fully edited home video and an offer
The outcome: Accepted the offer
Rank #6: When You Wish Upon A Star
In Orlando, Florida, a senior couple offered free tickets to Walt Disney World to the house seller's kids along with their offer.8 A dream is a wish your heart makes, and this magical deal was just too sweet for the family to pass up. They delightfully accepted the offer.
"Although the tickets are no match to a cash offer, it was the genuine and pure intentions of the senior couple that won them the home deal." – Martin Orefice
The offer: Walt Disney World tickets
The outcome: Accepted the offer and the tickets
Rank #7: A Little Ruff Offer
In Michigan, an elderly gentleman planned to move out of state and needed to sell his home, but with one condition. The buyer would need to take in his older German Shepherd dog along with his property.9 Luckily, the seller found the perfect match. He found a buyer who loved his old pup and his home equally.
The offer: Buy the seller's German Shepard
The outcome: Bought the dog and the house
Rank #8: A Furry Interesting Offer
Buying off sellers' pets continues to be a popular home offer trend. In Houston, Texas, a prospective buyer offered not only a good price for the listing but a price for the seller's dog as well. The seller accepted the buyer's cash offer but decided to keep their pet in the end, even when the buyer kept raising their offer.10
The offer: Buy seller's dog
The outcome: Accepted buyer's cash offer but didn't sell the dog
Floridians With The Most Unique Buyer Offers
From the states we collected the buyer stories from, Florida was the most popular state with unique buyer offers. Currently, homes in Florida are being valued over market by an average of 20%11, causing home listing prices to be higher than normal. With a high-priced market, bidding wars on popular listings have not subsided. Therefore, including unique add-ons to strengthen an offer is the route to go to seal the deal.
"Florida is undoubtedly the region that has the most frequent offering sides to sellers. Florida has unmatched activity and has been holding open houses.12" – Daniela Sawyer
Here are some other interesting buyer offers to come out of this unique state:
Orlando: Sellers were sent love letters from numerous potential buyers, urging them to accept their offer.13 Using love letters can lead to potential discrimination from the seller. Consider alternate contingencies to make your offer stand out.
West Palm area: Buyers paid more than the asking price and began to pay the mortgage of a newly constructed home while the seller continued to live in the home during closing.14
Home buyers in Florida are being urged to wait out the current building boom and allow the value of properties to drop.15 However, if you can't wait to buy a house in the state, possibly adding something like tickets to Disney World to your offer might just do the trick.
Almost-Out-There Buyer Offers
We've seen pets, amusement park tickets and free vacations used in the most unique buyer offers. However, here are some honorable mentions that still made us rack our brains.
Netflix: Buyers offered annual Netflix and Amazon Prime subscriptions as an attempt to sweeten their offer to the seller.16
House swap: In Dallas, a seller was offered a house swap from potential buyers who lived in California, which incidentally happened to be where the seller was planning to move. He ended up accepting the offer after a virtual tour of their home.17
Marriage proposal: Although this wasn't an offer, a counteroffer from a seller included a marriage proposal. The surprised buyer declined both the house and the proposal.18
Take the first step toward the right mortgage.
Apply online for expert recommendations with real interest rates and payments.
How To Make Your Offer Stand Out
Although unique add-ons can be useful in making your offer shine amongst the rest, it's not the only way to make your offer stand out in a seller's market. Here are some useful ways to help you create a solid offer on your dream home.
Add an earnest deposit: An earnest deposit is money that you put through along with your offer, and it's applied toward closing costs and your down payment. Adding this to your offer can show the seller that you're serious about buying their home.
Pay with cash: This might be the most effective way to help make your offer stand out if you have the financial means to do so. With cash offers, the buyer is more in control of the offer process and is more appealing to the seller.
Offer above the asking price: If you want to beat out multiple bids on a home, offering a couple of thousand dollars above the asking price can help you stand out as a serious potential buyer.
Put down a larger down payment: Offering to pay a larger down payment will send a signal to the seller that you're in good financial standing.
Close the deal quickly: This is easier with a cash offer, but if you can, it's a smart idea to choose the shortest closing time frame you can. Be realistic, but if you offer a 30-day close against bidders offering a 45- or 60-day close, this could be more appealing to the seller.
Methodology:
We sourced our offers through multiple platforms, including Reddit and Twitter threads and HARO, an online service that allows journalists to connect with experts in their specific fields. After collecting data, we ranked the buyer offers from weirdest to wackiest, based on these qualifications:
The level of uniqueness: How out of the ordinary is the offer?
The shock factor: Was the offer something we hadn't seen before?
The offer sealed the deal: Were the buyers able to win the deal with their offer?
Adding on a unique feature to your offer just might be a risk that can pay off and strengthen your position with a seller. If you're thinking about investing in a new home, spend time learning more about the process of buying a home before jumping into the housing frenzy. That way, you can be in the best position when making your offer.
Rocket Mortgage, LLC; NMLS #3030; www.NMLSConsumerAccess.org. Equal Housing Lender. Licensed in 50 states. AL License No. MC 20979, Control No. 100152352. AR, TX: 1050 Woodward Ave., Detroit, MI 48226-1906, (888) 474-0404; AZ: 1 N. Central Ave., Ste. 2000, Phoenix, AZ 85004, Mortgage Banker License #BK-0902939; CA: Licensed by Dept. of Business Oversight, under the CA Residential Mortgage Lending Act and Finance Lenders Law; CO: Regulated by the Division of Real Estate; GA: Residential Mortgage Licensee #11704; IL: Residential Mortgage Licensee #4127 - Dept. of Financial and Professional Regulation; KS: Licensed Mortgage Company MC.0025309; MA: Mortgage Lender License #ML 3030; ME: Supervised Lender License; MN: Not an offer for a rate lock agreement; MS: Licensed by the MS Dept. of Banking and Consumer Finance; NH: Licensed by the NH Banking Dept., #6743MB; NV: License #626; NJ: New Jersey - Rocket Mortgage, LLC, 1050 Woodward Ave., Detroit, MI 48226, (888) 474-0404, Licensed by the N.J. Department of Banking and Insurance.; NY: Licensed Mortgage Banker - NYS Banking Dept.; OH: MB 850076; OR: License #ML-1387; PA: Licensed by the Dept. of Banking - License #21430; RI: Licensed Lender; WA: Consumer Loan Company License CL-3030. Conditions may apply.
1Realtor®
4Thomas Jepsen, Founder of Passion Plans
5Jeff Johnson at Simple Homebuyer
6Ryan David at We Buy Houses In Pennsylvania
7Nick Disney at Sell My San Antonio House
8Martin Orefice at Rent To Own Labs
9Chris Anderson at Anderson Home Paths
10Johell Aponte at Move on House Buyers
11WPTV
12Daniela Sawyer at Find People Fast
13 Veronica Figueroa at The Figueroa Team
16Glen Pizzolorusso at Compass in Fairfield, Connecticut
17Kurt Walker at Cream City Homebuyers
18Reddit
Related Resources
Viewing 1 - 3 of 3