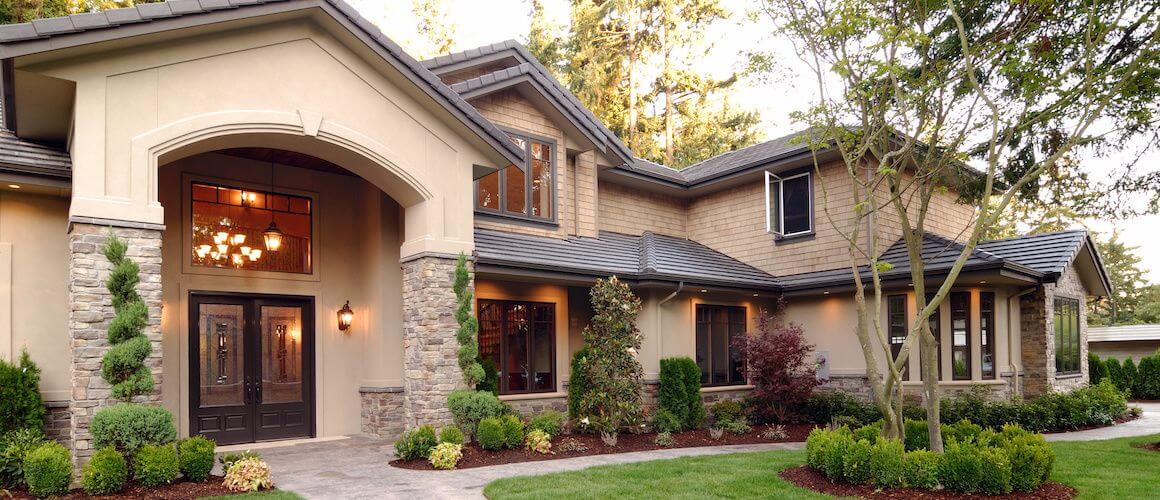 5 Ways To Save For A Down Payment
6-minute read
September 17, 2020
Share:
*As of July 6, 2020, Quicken Loans is no longer accepting USDA loan applications.
Your down payment is the first bulk of equity you gain in your home. A larger down payment can improve your chances of winning a bidding war and getting a lower interest rate. Saving for a down payment can take some time.
We'll take a look at a few different strategies that you can use to save up for a down payment. We'll also help you understand how much you should aim to save before you buy a home.
How Much House Can You Afford?
Before you think about how much you need for a down payment, you need to know how much home you can afford. Start pricing homes in your area and learn more about the average home price where you want to buy. Then, evaluate your income and calculate how much money you have coming in each month. Be sure to include commissions, bonuses and pensions you regularly receive.
Finally, take a look at your debts. Only include fixed debts that you pay every month in your calculation. Minimum credit card payments, minimum student loan payments and rent are all regular debts you need to account for. Don't include variable expenses like utilities and entertainment.
Once you have a complete picture of your financial situation, decide how much you can reasonably afford to pay for your mortgage each month. An easy place to get started is witha home affordability calculator. Just enter a little data on your income and debts and see an estimation of how much you can afford in a mortgage loan. For the most accurate estimate possible, get preapproved for a mortgage loan before you start shopping.
Find out what you can afford.
Use Rocket Mortgage® to see your maximum home price and get an online approval decision.
How Much Is A Down Payment?
Now that you know about how much you can afford to spend on a home, it's time to set a goal for your down payment. The amount of money you need depends on the type of loan you take out.
You might think you need to have 20% of the total value of your home to qualify for a mortgage. This isn't actually true – it's possible to get a conventional loan with as little as 3% down. However, if you have less than 20% down, you'll need to pay private mortgage insurance . PMI protects your lender if you default on your mortgage loan – but it doesn't protect you as the buyer. The good news is that you can cancel PMI once you reach 20% equity in your home.
You'll need a down payment of at least 3.5% and a credit score of at least 560 points if you want an FHA loan. You'll need at least 10% down if you want to buy a home with a credit score of 500 – 559 points. Rocket Mortgage® has a minimum credit score requirement of 580 for FHA loans.
USDA and VA loans have no down payment requirements. That means that it's possible to buy a home with a USDA or VA loan with a $0 down payment. However, not everyone can get either of these loans. Make sure you meet your loan's qualification criteria before you apply.
Down Payment Savings Ideas
Once you have an idea of how much you need for your down payment, it's time to get saving. Here are a few ideas you can use to put more money away for your down payment fund.
Automate Your Savings
Are you the type of person who spends every penny in your paycheck? Or are you the type to put away "whatever's left" at the end of the month? If you don't have a defined plan for putting money away for your down payment, you may have a very tough time reaching your goal.
Decide on a dollar amount that you can comfortably afford to save each month. Then, contact your bank and set up an automatic transfer into a separate savings account on your payday. Make sure your savings account is separate from your checking account. Ideally, you can open another account with a separate bank that only houses your down payment fund. The more inconvenient it is to access your savings, the less tempted you will be to dip into it for an impulse purchase.
Reduce Or Cut Out A Bad Habit
Reducing or entirely cutting a single bad habit can help you put away hundreds of dollars a year. Consider quitting these unhealthy habits and divert the money to your down payment fund:
Smoking:

The average pack of cigarettes costs about $7. You'll save more than $700 a year if you go from smoking two packs a week to none at all. You'll also save on health care and dental health costs over the years.

Drinking alcohol:

Drinking can also be an expensive habit – the average U.S. household spends about $515 a year on alcohol. You might pay a lot more if you go out or have cocktails at restaurants. Three drinks at $7 a pop amounts to over $2,100 a year, assuming you go out for drinks twice a week.

Gambling:

The odds are rarely in your favor when you gamble. The amount you'll save if you eliminate gambling depends on how much you spend. You'll only save about $104 if you only buy a single Powerball ticket once a week. However, if you spend $100 at the casino every weekend, you'll save $5,200 when you ditch the habit.
Skip A Vacation
Exploring a new destination can be an amazing experience. Unfortunately, it's also often an expensive one. The average family of four spends about $4,500 on vacation – that's a big chunk of cash.
Consider storing that money for a down payment and enjoy a staycation in your city instead. Here are some ideas to get you started.
Explore historical sites near you.

You don't need to book a flight to London or Milan to experience culture. The United States is full of rich, exciting history in every state. Visit a museum, nature preserve or historical site near you for an injection of culture at a fraction of the price.

Plan an at-home spa day.

Dreaming of a trip to the spa? Replicate the experience on your own with an at-home facial kit, bubble bath and plenty of candles. You can even order a beauty subscription box for around $10 if you'd like a surprise while you indulge.

Try a local cooking or art class.

For many travelers, the joy of trying something new is one of the best parts of a vacation. Test out a new dish at a local cooking class or create a piece of artwork at your nearby recreational center for a low-cost learning experience.
Ask For A Raise
Do you have little money left over to save after you get paid? It might be time to ask for a raise. Use these tips to increase your chance of success.
Time it right.

Timing your salary conversation is the best way to set yourself up for success. Avoid asking your manager for a meeting during a hectic project or when time is at a premium. The best time to ask for a raise is during your annual performance review – but during the weeks after completing a big project is also an excellent choice.

Come prepared.

Never walk into a salary discussion unprepared. Gather specific performance data and results from the projects you've worked on. Lay out exactly how busy you've been and what you've been working on and it'll help show your manager that they can't afford to lose you.

Be confident but grateful.

Your attitude during your salary discussion meeting is just as important as what you say. Be confident in what you're asking but also grateful and enthusiastic. Let your manager know that you envision yourself growing with your company and that you're excited to take on more responsibilities.
Pick Up A Side Hustle
It's never been easier to pick up a side hustle or second job in the gig economy. There are a lot of simple side hustles you can begin today with no formal training and still retain complete control over your schedule. Some examples include:
Drive for a ridesharing service.

Ridesharing apps like Uber, Lyft and Via help you earn money by completing short trips with passengers. You can drive as often or as little as you like.

Sell your old clothing.

Have clothing in your closet that you no longer wear? Turn it into cash by listing on thredUP, eBay or Poshmark.

Care for pets. Love playing with furry and feathery friends? Earn money in your local community by walking dogs and house sitting for busy travelers.
Summary
Before you start saving for a down payment, you need to know how much money you should save before you get a mortgage. Calculate how much home you can afford and decide which type of loan you'll apply for. You may need 0% – 3.5% down, depending on the type of loan you choose.
There are plenty of ways to begin saving for a down payment. Start by automating your savings and diverting your down payment fund to a separate account. Cutting bad habits out of your budget and skipping a vacation can potentially save you thousands of dollars. You can also increase your income by picking up a side hustle or asking for a raise.
Get approved to buy a home.
Rocket Mortgage® lets you get to house hunting sooner.