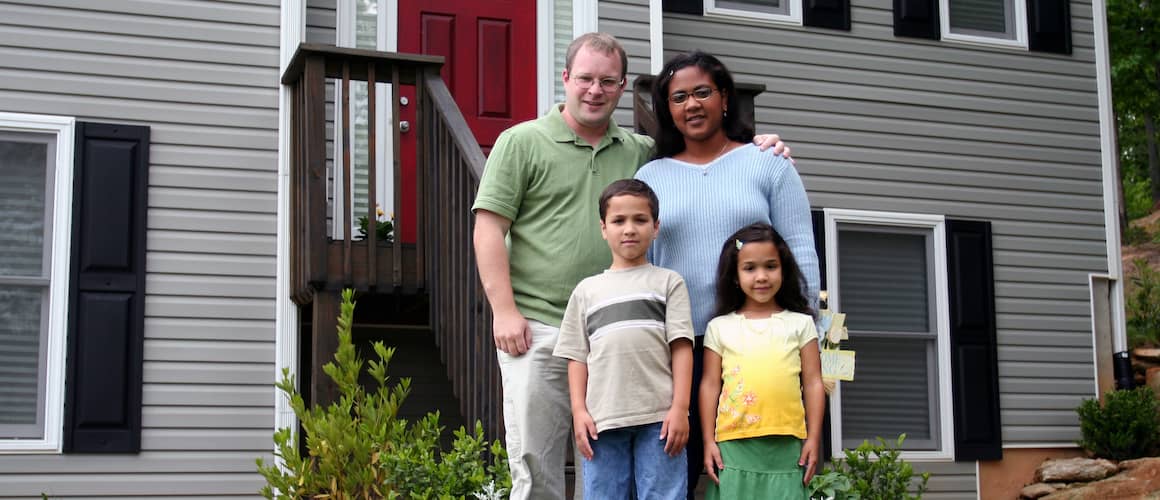 How To Write A Hardship Letter
Melissa Brock8-minute read
December 16, 2020
Share:
When you experience financial difficulties (whether you lose a job or experience a loss of income in some other way) it's a good idea to ask for help.
Your creditors – including your mortgage lender – want to help you so you can stay in your home. The simplest first step you can take is to write a hardship letter.
What Is A Financial Hardship Letter?
A hardship letter is a letter you write to your lender to let them know about your financial difficulties. In it, you'll ask for and ask for some form of mortgage assistance or debt relief.
Writing a hardship letter isn't an easy task and can even take an emotional toll because your home is at stake. However, writing a hardship letter is the first step to working with your mortgage company so they can help you come to some type of debt resolution. You may even feel somewhat relieved that you've written your letter and once you're transparent about your financial difficulties with your lender.
Get approved to refinance.
See expert-recommended refinance options and customize them to fit your budget.
When Do I Need To Write A Hardship Letter?
When you're experiencing difficult financial circumstances and find yourself unable to pay your mortgage, you should let your lender know about your current situation immediately. Mortgage lenders want to work with borrowers who have fallen behind – they want to avoid the expense of foreclosure and spare their borrowers hardship if possible.
What Information Should I Include In A Hardship Letter?
It's a good idea to get right down to your financial challenges in your financial hardship letter. Include a brief but complete explanation for your hardships and keep your letter at no more than one page.
Include the following information:
Your name, address, phone number and account number
The type of debt resolution you're seeking
Your financial situation that has caused you to fall behind in your payments
A detailed budget and your plan for making payments (if you want to keep your home)
Your plan for beginning to pay – specific to the month you plan to begin making payments
Write a rough draft first – put your thoughts on paper, then rewrite your hardship letter, eliminating any unnecessary information.
Stick To The Facts
Why are you having trouble making payments? Answer that question and stick to the facts, without emotion or blame. Avoid detailed and lengthy backstories – offer only the facts relevant to your current financial situation.
Here's an example of a well written hardship letter sample:
We fell behind on our mortgage payments due to loss of income because of a lay-off.
Jake has worked in the concrete business for more than 20 years. He was laid off by his employer last September and his unemployment compensation amounted to only 60% of his prior income. We were unable to make full mortgage payments for April through November.
Jake will start working full-time for his nephew's trucking business in January and will be back up to about 80% of his former salary. Andrea will increase her hours as a barista as of December 15 to make up the difference. That increase will begin next week.
Avoid including unnecessary personal details. Here's a hardship letter example you want to avoid:
Jake's employer fired him, which is unfortunate because Jake is the best concrete worker in the area. It took a long time to receive unemployment and Andrea doesn't make enough money to make up for our lack of income. It's absolutely impossible to catch up.
Offer Your Plan For Catching Up With Your Payments
Creditors want to know what you are doing to tackle your debt. Offer examples of an illness or job loss and be sure to include an approximate end date to the condition if there is one.
Next, do what you can to explain what you are doing in the meantime to pay creditors, like selling a car or a second property, getting a job or capitalizing on a lucrative side hustle or business.
Example:
Andrea will increase her hours to make up the difference. That increase will begin next week and will help contribute another $250 toward our mortgage payments.
Be Specific In Your Request
Next, ask for specific assistance. Your creditor needs to know your specific request. Don't leave the letter open-ended or be vague in your request, such as, "I wish my payment was lower."
Creditors can offer the following services and types of assistance:
Suspend past due amounts
Bring your account current
Adjust your interest rate
Lower your minimum payments
Modify your loan
Agree to a short sale of a home
Consider a settlement option
Here's an example of how you could give an example:
Our current monthly income is $1,500 per month (from a reduction of $2,500 per month) and our current monthly mortgage payment is $1,000. If we could lower our monthly payment to $800 per month temporarily, it would allow us to get back on track.
Include Documentation
It's best to include documentation where possible. Offer examples of doctors notes, pay stubs showing lower take-home pay, etc. to include with the letter.
Don't forget to include your phone number where you can be easily reached for further information.
Should I Stick To The Templates I'm Seeing Online?
It's easy to find articles about how to write a hardship letter online. While it's fine to get ideas from online templates (and even use the letters as a guide), it's a bad idea to copy them directly. Creditors receive these letters regularly and are probably more familiar with the online templates than you are.
Your story is unique, so it's important to be honest, authentic and direct about your own personal situation when you're writing your hardship letter.
For example, you may find something like this online:
We're writing to inform you about our recent financial challenges. We have had several financial hardships and are writing this letter to ask for a mortgage remodification.
We will do what we can to make our regular monthly payments after we receive a mortgage modification.
The introductory paragraph of this letter is generic and bland and doesn't speak to your specific financial challenges, nor does it detail how you'll specifically get back on track.
Take the first step toward the right mortgage.
Apply online for expert recommendations with real interest rates and payments.
What Happens After My Creditor Receives My Letter?
Creditors want to avoid foreclosure almost as much as you do. It's costly to turn families out of their homes due to legal fees, and there's a human cost as well. A creditor will work with responsible borrowers who find themselves in difficult situations to avoid foreclosure.
Your lender may help you come up with a reinstatement, mortgage remodification, repayment plan, a forbearance agreement or they may work to restructure your mortgage.
Reinstatement
Reinstatement is a one-time lump sum payment that you pay. You pay the full past due amount as well as any late fees and other penalties. Once reinstatement occurs, you do not go any further into delinquency and it won't negatively affect your credit, as long as you keep up with your payments.
If you have a way to tap into cash (like a windfall or money from a relative), this might be the only way to reinstate your mortgage payments if you're experiencing financial hardship.
Mortgage Modification
Your servicer may be able to implement a mortgage modification. In this case, a lender lowers your payment to the point that you can afford it. Your servicer can change one or more terms of your loan, such as an interest rate reduction, loan term extension or forgiveness of a portion of the debt.
Mortgage Refinance
A mortgage refinance can lower your payment with a new interest rate or loan term. You get a completely different loan, whereas a mortgage modification modifies the existing loan.
Mortgage Repayment Plan
A mortgage repayment plan takes your past due amounts and splits them up over a few months, which is added to your normal mortgage payment. You pay an additional amount each month until the past due amount is satisfied.
This is a great option for a short-term hardship when you expect that your finances will return to normal soon. Make sure you'll have money in the budget to pay this extra amount each month moving forward – it does not change the existing terms of your mortgage.
Mortgage Forbearance
Mortgage forbearance can help assist in the event you have a short-term hardship that is not yet resolved.
A forbearance pauses your monthly payment and protects you against foreclosure proceedings. Some servicers will also agree to refrain from reporting missed payments to credit bureaus so forbearance doesn't affect your credit score.
Ultimately, once your forbearance term ends, you'll have to resolve the past-due amount through a lump sum payment or by spreading the amount out over future payments, which increases your monthly payments.
FAQs
Take a look at the following frequently asked questions about hardship letters.
Where Should I Send My Hardship Letter?
Send your hardship letter to your mortgage servicer. You may not want to send your letter to your original lender because they may be one and the same. Many mortgages get sold after origination – few companies actually service their own mortgages.
Note: Rocket Companies service their own mortgages, so if you choose Rocket for your mortgage lender, you'll continue an ongoing relationship with your original lender.
How Do I Ask My Mortgage Lender To Approve A Short Sale?
A short sale occurs when a homeowner wants to preempt a foreclosure. You can ask for a short sale by submitting an application to your lender. You must meet two factors in order to be approved for a short sale:
Your home must be worth less than what you owe on it. The lender will want to review recent sales of comparable properties to find out whether it's the case.
You must prove that you're experiencing financial hardship and that you don't have the income or assets to make mortgage payments.
Thank you for taking the time to review our short sale application. We've recently experienced financial hardship:
Andrea's side business began losing money at the start of March and unfortunately, Jake got let go from his job as a concrete contractor.
In addition, we're moving to a sunnier climate in January that can support concrete work year round. It's much more difficult to find concrete jobs in North Dakota in the winter months.
Unfortunately, we also owe more than our home is worth. We owe $200,000, and our real estate agent values the home at $150,000. She also warns us against renting the house because it won't rent for enough to cover the mortgage and homeowner's association dues. You can see from the attached budget worksheet that it's going to be impossible to find a new house and cover the payments on the current house.
Please consider a short sale so your bank receives market value for the house while we're still currently living in the home. We've included our contact information, as well as our real estate agent and attorney contact information.
What Tone Should I Take In My Hardship Letter?
Always aim for humble, courteous and matter-of-fact language in your hardship letter. It's tempting to blame others for problems that arise, but this is not the place to air grievances.
Should I Write All My Creditors Or Just My Mortgage Lender?
Beyond learning how to write a financial hardship letter, you may be curious about how to let all your creditors know about your financial situation. Involving all your creditors is best, but working with your mortgage lender is a top priority so you can keep your home.
If you have access to a financial counselor, seek their advice on how to negotiate with multiple creditors.
Summary: Ask For The Help You Need
You should notify your creditors when you experience financial difficulties. You can do that by creating a hardship letter, which outlines the type of mortgage assistance or debt relief you'd like to have.
A hardship letter should be courteous and matter-of-fact and should include personal details related to your situation.
Your lender wants to work with individuals who want to work to stay in their homes. Your lender may work with you on reinstatement, mortgage remodification, repayment plan, a forbearance agreement or a short sale.
Learn more about mortgage servicing in our Learning Center.
Get approved to refinance.
See expert-recommended refinance options and customize them to fit your budget.