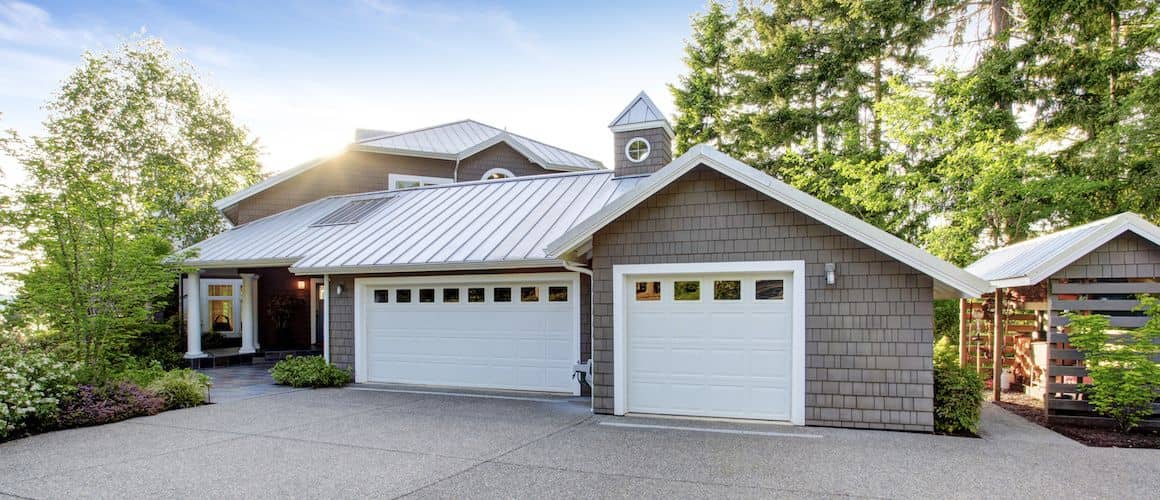 Can You Get A Mortgage As A Nonpermanent Resident?
Kevin Graham6-minute read
January 10, 2023
Share:
*As of July 6, 2020, Quicken Loans is no longer accepting USDA loan applications.
Whether you've come from thousands of miles away or just a few, you've made it to the United States. Putting down your roots is an important step of the mortgage process, and one way to do that is through owning a home, which is a huge part of the American dream for many people.
Preparation is one key to owning a home. Let's talk about some of the documentation and requirements for immigrants who are applying for a home loan.
How To Qualify For A Home Loan As A US Noncitizen
One of the key factors in determining the documentation needed for mortgage eligibility is the borrower's legal residency status within the U.S. Different lenders may have different policies regarding what's required, but all will need you to prove residency status.
Non-U.S. citizens will have the easiest time qualifying if they are lawful permanent residents because they have the same options as American citizens. Financing is also provided to those who can prove lawful residency and have eligible visa or employment authorization documents.
The following sections are based on our policies. If you have questions specific to whether you qualify, we recommend speaking with a Home Loan Expert.
See What You Qualify For
Congratulations! Based on the information you have provided, you are eligible to continue your home loan process online with Rocket Mortgage.
If a sign-in page does not automatically pop up in a new tab, click here
Permanent Vs. Nonpermanent Residency
Permanent residents with a green card represent less risk for lenders because their immigration status isn't tethered to anything else and they are likely to be here for the long haul.
By contrast, nonpermanent residents have to show they have the likelihood of continued employment because many have visas tied to their ability to work in the U.S. It's by no means a dealbreaker, but you have to make sure you can show your employment authorization documents. If you have these prepared, it's going to make the mortgage process that much easier.
Mortgage Restrictions For Non-U.S. Citizens
In terms of mortgage approvals, there are a couple of restrictions for all non-U.S. citizens.
If you have full diplomatic immunity, you can't qualify for a mortgage because you're not subject to U.S. law.

Additionally, anyone applying for a mortgage must have a valid Social Security number.
Credit Considerations
The paperwork is just the first step. Moving from another country, you may have to convert your existing credit to U.S. credit in order to apply for any kind of loan or credit card. Your credit report likely won't transfer from your home country.
In some cases, if you're relocating through your company for employment in the U.S., it may be possible to do a nontraditional credit check – you provide documentation based on your credit history in any country in which you've established credit.
If you are using international credit, you also have to complete a homeownership education course. Your Home Loan Expert will be able to give you more information on courses that qualify.
Whether a credit conversion is necessary may depend on your situation at the time of the loan and the policies of your lender. Not all lenders are set up for this process.
In order to make the process of converting your credit go smoothly, have your U.S. Social Security number as well as pay stubs for proof of income at the ready. Four credit references, each with a 2-year history and contact information from your former country, are also necessary, as are bank account statements. One of the credit references must be your housing or rent.
Depending on which loan option you go with, there are different requirements regarding credit history. For now, just know you'll have to meet standard credit and work history requirements in order to qualify. We'll get into this below, but the work history doesn't always need to come from the U.S.
The fact that you've come to the U.S. shouldn't be a roadblock for you to buy a home. You may have to gather some additional documentation, but after that, everything about the mortgage process is the same.
Get approved to buy a home.
Rocket Mortgage® lets you get to house hunting sooner.
Home Loan Options For Noncitizen US Immigrants
With some minimal exceptions, as long as you have the appropriate documentation, immigrants have the same mortgage options as any U.S. citizen would. Let's run through the typical options.
Special Requirements For Conventional Mortgages
Conventional mortgages have several advantages. To begin with, if you're getting a single unit primary residence, you may only need a down payment of 3% depending on the particular home loan you're qualifying for.
Another plus is that if you make a down payment of 20% or more, you won't have to pay for mortgage insurance on a monthly basis. Even if your down payment is less than this number, you can request the mortgage insurance come off once you reach 20% equity.
Depending on whether your mortgage investor is Fannie Mae or Freddie Mac, you'll need 1 or 2 years of documented work history. We'll take this into account when helping you determine the right option for your situation.
A 620 median FICO® is also required, although this may be higher if you are getting certain property types.
Special Requirements For FHA Loans
FHA loans have the big advantage of not requiring a perfect credit history. Plus, if you're a DACA recipient, you're now eligible for FHA loans. You can get an FHA loan through Quicken Loans® with a median FICO® Score of 620 or better and a 3.5% down payment. You'll also want to show a 2-year work history.
There are some downsides. FHA loans have an upfront mortgage insurance payment and monthly mortgage insurance payments. If your down payment is 10% or higher, you'll have to make mortgage insurance payments for at least 11 years. If your down payment is lower than that, the payments are permanent for as long as you have the home loan.
Special Requirements For USDA Loans
Aimed at those in rural areas or on the outskirts of the suburbs, USDA loans are available to those in eligible areas who make less than 115% of the area median income for their household size. The major benefit of this loan option is that it doesn't require a down payment.
The downside here is the income restrictions and the need to be an eligible area. Much like FHA loans, it comes with upfront and monthly guarantee fee payments. The good news is that these are lower than the FHA mortgage insurance payments. However, they last for the life of the loan.
As mentioned above, USDA loans are only available to permanent residents. Additionally, you need to have a 2-year work history and a median FICO® Score of 640 or better.
Special Requirements For VA Loans
VA loans are available to eligible active-duty service members, reservists, veterans and surviving spouses of those who passed in the line of duty or as a result of a service-connected disability provided by the Department of Veterans Affairs. The selling points of a VA loan are the 0% down payment requirement and some of the best mortgage rates available.
In addition to having a Certificate of Eligibility, you'll want to be able to show a 2-year work history. Your credit score needs to be a median of 580 in order to qualify.
VA loans don't have mortgage insurance, but they do have a funding fee which can be paid upfront or built into the loan. Those who have received a Purple Heart and returned to active duty, those who are on VA disability and surviving spouses are exempt from the funding fee. The amount of this fee is dependent on the size of any down payment or existing equity amount, the loan type, service status and whether it's a first or subsequent use.
How To Prove Your Assets And Foreign Income
When it comes to proving assets and income, there are some special things to prepare for if you're new to the U.S.
You may be able to qualify with income from overseas if it can be verified either on a U.S. tax return or through a third-party source. Your Home Loan Expert will be able to walk you through how this process works.
If the documentation of your income from another country isn't verifiable, lenders have to qualify you based on U.S. work history alone.
Mortgages For Foreign Nationals
If you're a foreign national looking to buy a home in the United States while keeping your primary residence elsewhere, it'll help to also be a U.S. citizen.
If you are an American living overseas because of employment or active military service, you'll be able to purchase your second home or investment property under the guidelines established by Fannie Mae and Freddie Mac. You're also allowed to buy a primary residence if you're moving back stateside through any major mortgage investor.
If you're not a U.S. citizen, you'll find very few mortgage lenders willing to do these loans because being based on foreign soil makes it hard for them to hold you accountable should the home go into default. Lenders who offer these loans will likely do so at a higher interest rate while requiring down payments as high as 30 – 50%.
The Bottom Line:
Now that you know what to look out for when obtaining a mortgage as a nonpermanent resident, if you're ready to make the American dream a reality by buying your first home, you can get started online with Rocket Mortgage®.
Get approved to buy a home.
Rocket Mortgage® lets you get to house hunting sooner.
Related Resources
Viewing 1 - 3 of 3