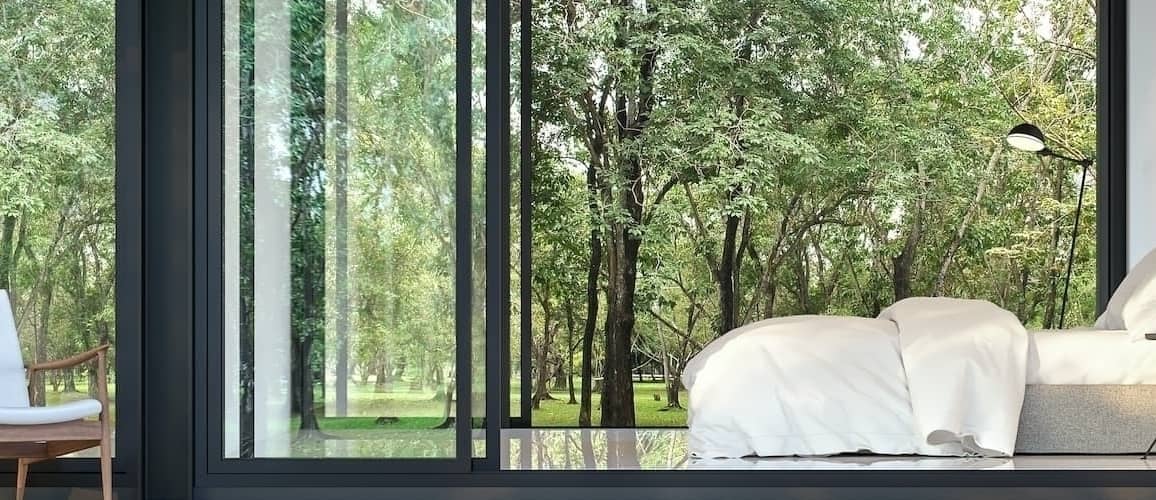 How To Finance An Airbnb Rental: A Guide For Investors
Miranda Crace7-minute read
March 28, 2023
Share:
Operating an Airbnb space or property has become increasingly popular as travelers continually seek more comfortable and affordable accommodations when on vacation. If you've ever been interested in becoming an Airbnb host or rental property owner but aren't sure where to start, let's take a look at the basics of financing an Airbnb investment property.
What Is An Airbnb Loan?
An "Airbnb loan" refers to any type of financing that can be used by an investor to buy a property for the purpose of using it for an Airbnb. There isn't such a thing as a loan specifically for Airbnb use, but there are plenty of financing options made with rental property investors in mind.
Keep in mind when trying to secure financing for an Airbnb rental property that mortgages for investment properties work differently than a loan for your primary residence might. It's likely that a larger down payment will be required to secure the financing, usually a minimum of 15%, and you'll likely face higher interest rates as well.
See What You Qualify For
Congratulations! Based on the information you have provided, you are eligible to continue your home loan process online with Rocket Mortgage.
If a sign-in page does not automatically pop up in a new tab, click here
What Is An Airbnb Rental?
Airbnb is an online platform that allows homeowners to rent out their homes for short periods of time to visitors. Hosts get to decide how much to charge visitors per night and are in charge of managing the property themselves. It's free to list a property on Airbnb, but there are service fees charged to both the host and visitor for using their platform.
At this point, people often use the term "Airbnb" to signify any short term rental, but it no longer has a monopoly on short-term rental hosting. Sites like Vrbo and Golightly offer a similar platform, and future income from these sources will count toward your mortgage as well.
Is It Harder To Get An Airbnb Mortgage?
In general, it's more difficult to get a mortgage for an investment property. In addition to the usual challenges, Airbnb and the travel industry as a whole are still catching up after the lifting of COVID-19-related travel restrictions.
While you may be able to secure funding for an Airbnb property, keep in mind that there will be risks when managing it, too, as with any investment property.
Risks Of House-Sharing
Lenders tend to be averse to any potential risk when working with borrowers, so it can be somewhat difficult to secure financing for a rental property if you don't have the cash out of pocket or a long track record of success with managing rentals.
Short-term rental properties are considered riskier than ones that operate with longer leases for a number of reasons. First and foremost, you're responsible for constantly renting the space out to keep income flowing. If you can't find tenants for your space for a few weeks or a few months, you'll make no rent money during that time, which could affect your ability to pay back a loan on the property.
Second, if your Airbnb property isn't also your primary residence or you're not living onsite, this is considered a risk to your lender as well. Should you have financial troubles, the first thing you're likely to pay is your primary residence's monthly bill. Investment properties, particularly short-term rentals, fall further down the priority list for payments – making them something lenders will be more wary to entrust loans for.
Risks Of The Travel Industry
Whether the Airbnb property you hope to manage is intended solely for visitors or as a part-time home for yourself, there will be risks involved. Operating an Airbnb rental is not just something that requires you to constantly lease the property to tenants, it is also something that needs active management.
One of the biggest risks of operating a short-term rental is sharing your space with strangers. There's always a chance a visitor could trash the property and cause damage. While Airbnb may provide some support to you if a guest destroys your rental space, you may have to cancel or deny upcoming bookings while you clean it up or get repairs made. There are always things that could potentially come up, and anything that causes you to have to postpone new bookings will result in lost money.
What Airbnb Financing Is Available?
The demand for travel has picked up since pandemic restrictions have been lifted around the world, so if you've considered the risks and you're ready to get to work on your rental property, here are your options.
Airbnb Mortgage
If you plan on operating an Airbnb rental that isn't on your property or a part of a house you already own, you'll need to finance a new property that you can use as a short-term rental. Unless you can pay cash for it, you'll have to get a mortgage to finance the house or property.
Many lenders offer mortgages for second homes or investment properties, but remember that it can be difficult to secure a loan for a property that will be utilized for short-term rental. It's not uncommon for a lender to deny loans for these types of properties, especially if the borrower doesn't have a well-established hosting background. Expect your lender to ask to see one years' worth of rental income history through Airbnb, Vrbo or other short-term rental platform.
Airbnb Refinance
If current Airbnb hosts are looking to refinance their properties to obtain lower interest rates, tap into equity to finance another investment or for any other reason, they should have some interesting financing options as well.
In 2018, Airbnb partnered with Fannie Mae and several financial institutions, including Rocket Mortgage®, to make it possible for hosts to use their Airbnb Proof of Income on their refinance applications. With participating lenders, it's now possible for Airbnb hosts to use a percentage of their projected earnings to verify their income.
Take the first step toward the right mortgage.
Apply online for expert recommendations with real interest rates and payments.
Are There Other Options For Financing An Airbnb Property Purchase?
If financing a property conventionally to use for short-term leases doesn't work for your circumstances, don't worry – there are plenty of other options. Here are a few other ways you can secure financing and start renting out a home, with and without Airbnb.
Buy A Second Home And Rent It Out Part Time To Establish Your Income Producing Potential
Remember, a loan for a second home or investment property will always be considered riskier by lenders than a mortgage on your primary residence. Investing in another property for short-term rental purposes is even riskier. For more financial stability, you might consider buying a second home and, rather than allowing visitors to rent it frequently, rent it out long-term to tenants.
This way, you can establish regular income via monthly rent and reduce some of the risks that come with managing an Airbnb home, such as damages or messes created by guests.
Buy A Multi-Unit Property And Live Onsite
If you're willing to invest in a multiunit property and live onsite, it's possible to qualify for an FHA or VA loan on the property, which both tend to have more forgiving credit and income requirements than conventional loans. While you would have to live on the property and it could have a maximum of four units, this is an accessible way to get started as an Airbnb host, as you could rent out the other spaces – up to three – to travelers.
Offer A Larger Down Payment
If your application to get a conventional loan for an investment property is a bit shaky, you can sometimes remedy this by simply making a larger down payment if you're able. While 15% will likely be required already, if you can do more, your lender may be more willing to agree to a loan, even for a property being used for short-term stays.
Consider A Home Equity Loan
A home equity loan, sometimes called a second mortgage, is another potential option if you're looking for ways to finance an Airbnb rental. Home equity loans and home equity lines of credit (HELOCs) can provide you with money in the form of a lump sum (or line of credit) based on the amount of equity in your primary home. This can be a great way to free up some of your assets if your money is all 'locked away' in a mortgage.
This extra money is a great way to finance new investments, but keep in mind you must repay it or there could be potentially severe consequences. Since a second mortgage holds your home as collateral, you could risk foreclosure if you are unable to pay it back.
Airbnb Loan FAQs
Will lenders consider projected income from other online platforms?
Yes. Fannie Mae Guidelines allow lenders to make conventional loan offers that take projected income from short-term rental platforms including but not limited to well-known travel sites like Airbnb and Vrbo. However, you'll have to show a year's worth of short-term income rental from other properties you own. You'll be unlikely to be able to use future Airbnb or Vrbo income if you're a first time home buyer with no track record of short-term rental success.
Can I buy an Airbnb property with no money?
You might be able to take advantage of programs aimed at helping first-time home buyers or low- or moderate-income earners purchase homes. This assistance comes in the form of grants or favorable loans. States and municipalities also offer help with the cost of homeownership. You can find information about local home buying assistance programs in your area on the U.S. Department of Housing and Urban Development (HUD)'s website.
Are there no-down-payment mortgages available?
There are two government-insured home loan programs that offer no-down-payment options.
If the home or property you're interested in buying is located in a USDA-designated area and you fall within their income limits, you might qualify for a USDA loan. If you've served in the armed forces, you might qualify for a VA loan. Both options are extremely favorable loans which allow you to roll your closing costs into the loan as well.
Can I Airbnb my house if I have a mortgage?
Yes, you can in most cases. Check your loan paperwork to see if there are any restrictions, though it's unlikely you'll find one. However, if the property you're considering is within a homeowners (HOA), condo or co-op association, make sure to check that their rules don't forbid renting out the property on either a long- or short-term basis.
The Bottom Line: Prospective Airbnb Hosts May Need To Get Creative To Buy An Airbnb Property
Lenders may make you jump through a few extra hoops when you're trying to finance the purchase of a short-term rental property, but reputable lenders are becoming increasingly comfortable with using projected Airbnb revenue when assessing a loan application. There are also FHA and VA options if you choose to live onsite in a multiunit home.
Ready to apply for a loan to finance your Airbnb property? Apply online today and get your next venture started.
Get approved to refinance.
See expert-recommended refinance options and customize them to fit your budget.
Related Resources
Viewing 1 - 3 of 3