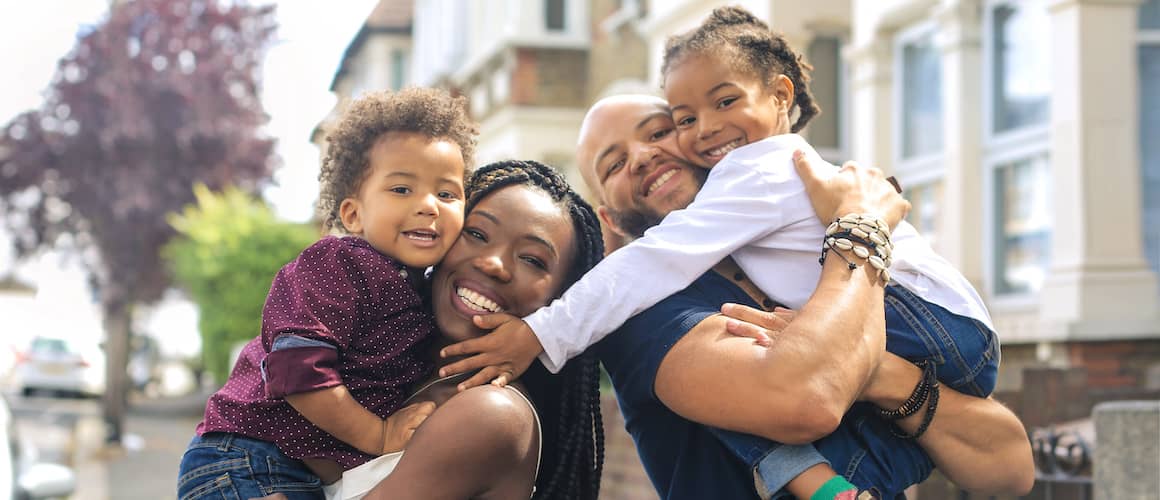 Portfolio Loan: What Is It, And When Is It A Good Option?
Scott Steinberg5-minute read
September 19, 2022
Share:
A portfolio loan is a helpful tool for financing a home purchase if you're having trouble securing a conventional mortgage loan or VA or FHA loan alternative.
Understanding how portfolio loans work can help you become a home buyer or extend your real estate investment holdings. Read on to find out more how about how portfolio lenders and the unique mortgages that they offer can help you finance a future home purchase.
What Is A Portfolio Loan?
Put simply, a portfolio loan is a type of mortgage that a lender issues and keeps within their range of investment holdings instead of selling on to another company. As the portfolio lender originates and keeps a portfolio loan in-house rather than reselling it on the secondary market, it allows the lender to set more flexible terms surrounding the mortgage, often in the borrower's favor.
Because the portfolio lender doesn't issue the loan under the same requirements needed to meet FHA or VA loan guidelines, it cannot resell these holdings on the secondary market. Because these loans don't need to meet strict eligibility requirements, they serve a helpful purpose in helping potential home buyers get approved to borrow funds faster and more readily.
Under most traditional mortgage loan scenarios, banks and credit unions underwrite and craft loans using a set of government standards. These standards require borrowers to meet certain minimum credit requirements, hold specific debt-to-income ratios and place minimums on down payment needs and maximum limits on loan sizes.
But the standards for issuing portfolio loans can widely differ from those eligibility requirements mandated by government-sponsored entities (GSEs like Freddie Mac and Fannie Mae. Portfolio loans can help prospective home buyers who may be having difficulty getting approved obtain funds to buy real estate property.
Struggling with the underwriting process and getting a financial provider to lend you the sums need to become a home buyer? Because they don't need to meet conforming loan limits, down payment minimums or private mortgage insurance demands, you may want to give portfolio loans a look.
Get your free credit report and score.
Create a Rocket Account to see where your credit stands.
What Is A Portfolio Lender?
Think of it this way: Most traditional mortgage lenders, upon issuing you a home mortgage, do not aim to keep this investment on hand in their portfolio of financial assets. Instead they sell off the majority of the mortgages they've issued to Fannie Mae and Freddie Mac to generate added income and minimize risk.
To do so though, these loans must meet requirements to be considered conforming loans that can be resold. Regardless, mortgage companies will sometimes agree to provide underwriting for a loan which doesn't conform to these criteria, and service this loan in-house as part of their investment portfolio – aka portfolio loans.
As a rule of thumb, portfolio lenders tend to be on the smaller side as financial institutions, such as local banks or credit unions.
How Do Portfolio Loans Work?
In exchange for less stringent loan approval requirements, portfolio loans generally come with higher loan interest rates and origination fees attached. They may also come with less flexibility and prepayment penalties attached. Because a lender may select whatever criteria they like when deciding to underwrite the loan, they'll often seek a higher interest rate on a portfolio loan product.
A portfolio loan may be the right choice for you if you're having trouble getting a traditional loan due to a low credit score, troubled credit history or you're self-employed. It also may be an option if you have a high debt-to-income (DTI) ratio, need a loan on a property that's in poorer condition or if the purchase price exceeds maximum loan limits.
Home buyers who take out a portfolio loan may expect a more rapid approval process, less demanding up-front requirements and better customer service from their portfolio lender, who will directly service the loan. They can also anticipate higher costs from interest rates and origination fees, as well as less convenience when it comes to their repayment schedule.
Before applying for a portfolio loan, you may wish to speak with an accounting or finance professional or a mortgage broker to determine if a portfolio loan makes sense for you.
Pros And Cons Of Portfolio Loans
Portfolio loans come with benefits and drawbacks regardless of which financial lender is responsible for originating and underwriting them. Let's break them down.
Pros
Easier to qualify for than alternate loan types

Provides a workaround for some

credit score

, credit history and DTI requirements

May provide more rapid or extensive access to financing

Creates a tighter relationship with your mortgage lender
Cons
Can come with higher fees attached

Can come with higher interest rates

Prepayment penalties may apply to loan balances

May have a less convenient repayment schedule
Who Qualifies For A Portfolio Loan?
Portfolio loans aren't common to encounter. That's because a financial provider who elects not to sell a mortgage takes on the risk that a borrower may default on the loan for the entire life of the loan product.
Noting this, portfolio loans are typically kept on the hush and used as a perk that lenders employ to reward their best customers. If you have a long-lasting relationship with the local bank or credit union, you may be a good candidate to receive one. To improve your odds of being extended a portfolio loan, reach out to local lenders with whom you've worked in the past and inquire regarding possibilities.
Don't forget: Terms vary by institution. It pays to shop around and compare rates. In addition, you'll have to meet the financial provider's internal criteria for lending. While you may not have to meet FHA or VA eligibility standards to receive loan service, before they hand out money, these institutions will still expect you to meet their own internal lending requirements.
Get approved to refinance.
See expert-recommended refinance options and customize them to fit your budget.
How To Choose A Portfolio Lender
Before deciding on a portfolio lender, contact multiple financing institutions regarding interest rates, loan origination fees and the terms and conditions associated with portfolio loans.
You'll want to compare loan eligibility requirements. Consider various loan providers' customer service and get a sense of how their offers compare to traditional loan products.
If you have questions, speak with a qualified home finance or mortgage professional, who can help you get a better sense of which loan option is right for you.
The Bottom Line
Because they aren't intended for resale and don't have to adhere to as stringent eligibility requirements as traditional mortgages, portfolio loans may prove a helpful tool for real estate financing. They may also prove more attractive than traditional loan products to borrowers in certain situations.
However, portfolio loans also tend to come with higher interest rates and fees attached than FHA loans, VA loans or conventional mortgages. If you're having trouble deciding which way to go, browse our Learning Center to learn more about other types of nonconforming loans today.
Related Resources
Viewing 1 - 3 of 3