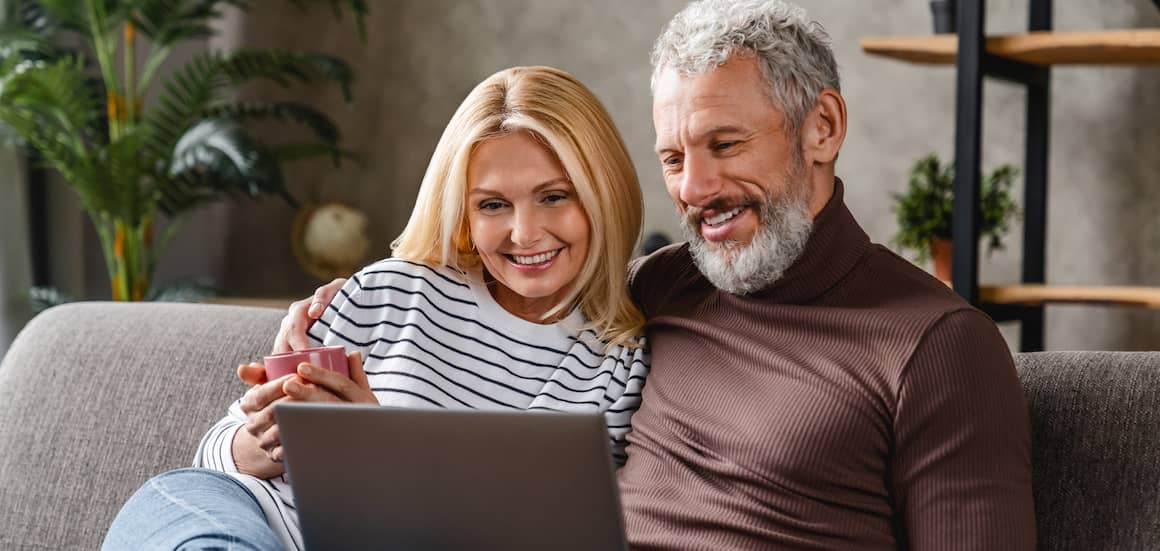 Understanding The VA Cash-Out Refinance (Refi)
Scott Steinberg4-minute read
June 04, 2021
Share:
A Department of Veterans Affairs (VA) cash-out refinance loan offers a means through which homeowners can get cash in exchange for equity from their home. As you might imagine, it's a handy tool through which veterans and military service members can access capital or financing on-demand. Simply read on to learn more about how refinances work, and if a VA cash-out refinance makes sense for you.
What Is A VA Cash-Out Refinance?
Put simply, a VA cash-out refinance allows veterans, active duty servicemembers, Reserve and National Guard members, and surviving spouses who qualify to get a loan for up to 100% of the appraised value of their home. Loans obtained via the program can be used to pay off liens and debt, make home improvements, or utilized as a way to refinance a non-VA loan into a VA loan. (Which often comes with better terms attached than a conventional loan).
In effect, a VA cash-out refinance loan allows you to replace your current mortgage with a government-backed loan, or transfer home equity into cash – and apply this cash toward paying off many common expenses.
How Does A VA Cash-Out Refinance Work?
As they are backed by the federal government, VA loans present lower overall risk to lenders. That means that borrowers who obtain funds through these programs can access financing under more favorable loan terms.
The process of applying to obtain a VA cash-out loan is similar to that of applying for a conventional loan. It starts by researching lenders, reviewing loan conditions, and – after comparing each lender's terms – selecting a financial institution to work with, then submitting a loan application.
Take the first step toward the right mortgage.
Apply online for expert recommendations with real interest rates and payments.
Who Is Eligible For A VA Cash-Out Refinance?
For starters, you don't need to already hold a VA loan to access the program. In addition, regardless of whatever type of conventional mortgage (15-year, 30-year, adjustable-rate (ARM), etc.) you have, it's possible access funding.
However, you do need to be eligible for the program – and only certain individuals qualify. To satisfy the minimum requirements necessary to obtain a VA loan, applicants must have:
Served for a minimum of 181 days during peacetime or 90 days during wartime
Provided 6 years of creditable service in the Reserves or National Guard or at least 90 days under Title 32, with at least 30 being consecutive
Service time requirements are waived if you were discharged based on a service-connected disability
Been the surviving spouse of a service member who died in the line of duty
To unlock access to VA loan benefits, you'll need to furnish your lender with a copy of a Department of Veteran Affairs Certificate of Eligibility (COE), which confirms that you have met the minimum requirements necessary to qualify for the loan. Note that any applying veterans and servicemembers must have been discharged under honorable conditions.
Likewise, to qualify to convert the total amount of your home equity into cash, you'll need to meet a minimum median FICO® Score of 680 between all applicants on the loan. Your debt-to-income ratio must likewise meet individual lenders' minimum standards as well. In addition, the home that you are refinancing must also be your primary residence.
VA Cash-Out Refinance Rates Vs. Standard Cash-Out Refinance Rates
Backed by the Department of Veterans Affairs, VA cash-out refinances are generally considered less risky by lenders. As a result, rates are typically lower than with conventional loan products. Be sure to check out today's rates to get the latest information.
Note that you will also be liable for closing costs (common expenses paid for a mortgage, such as appraisal fees, loan origination fees, title insurance, etc.) at the time that you close on a VA cash-out refinance. You may also be required to pay a VA cash-refinancing fee.
VA Cash-Out Refinance Vs. VA Streamline Refinance: What's The Difference?
A VA cash-out refinance is the only option for those who don't already possess a VA loan. However, those who do have a VA loan already may wish to consider a VA streamline refinance or interest rate reduction refinance loan (IRRRL), which can help you lower your interest rate or extend your repayment term. A VA streamline refinance loan (for which the lending process is simplified, helping cut time and cost) can be obtained for up to 120% of your home's current value.
An IRRRL also offers further upsides in the form of a reduced, one-time VA funding fee in lieu of a monthly mortgage insurance charge. This fee (roughly 0.5% of the total loan amount) can either be built into the loan itself or paid upfront. Note that the funding fee may be waived for those receiving VA disability, applying as a surviving spouse of a veteran who died while in service (or due to a service-related disability), or Purple Heart recipients serving in an active-duty capacity.
If I Do A VA Cash-Out Refinance, Do I Have To Take Out Cash?
Curiously, the answer is no. In the case of borrowers with a preexisting VA mortgage loan who do not wish to take out any cash, a VA streamline refinance will present the quickest and easiest solution. Be sure to compare lenders and offers as you go about the process of researching potential opportunities.
The Bottom Line
VA cash-out refinances can present a great opportunity for eligible borrowers, who can use these financial programs to put more money back in their pocket to help fund repairs and renovations, save for retirement, or pay for educational expenses.
Refinancing under these programs may also help you obtain better loan terms (i.e. lower interest rates, smaller monthly mortgage payments, or the elimination of mortgage insurance fees) if you replace a conventional loan with a VA-backed loan instead.
Noting this, applying to obtain a VA cash-out loan can prove a helpful way to improve your overall financial well-being or even extend the amount of time that you have to repay your loan. Just be sure you qualify to obtain one before starting the application process and make a point to shop around when considering prospective vendors.
Wondering just how much you stand to save by obtaining a VA cash-out refinance? Visiting our refinance calculator can be a great place to start. Alternately, Home Loan Experts are standing by and ready and waiting to help.
Get approved to refinance.
See expert-recommended refinance options and customize them to fit your budget.