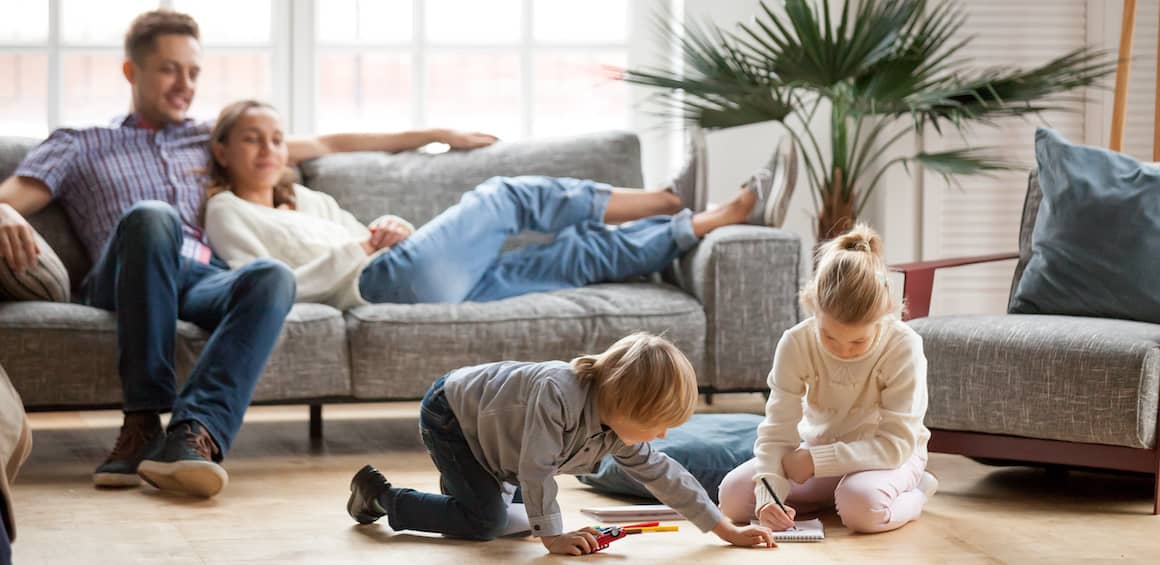 How Many Times Can You Use A VA Loan?
Victoria Araj8-minute read
March 19, 2023
Share:
If you've used a VA loan to purchase a home in the past, you know what great benefits they have: low interest rates, no mortgage insurance, and, perhaps most importantly, no down payment. Local and state authorities often even offer property tax exemptions to qualifying veterans.
If you're planning to buy a new home soon and you've already used a VA loan for a previous home purchase, you might be wondering if you can take out another VA loan. Is there a limit on how many times you can use a VA loan?
How Many Times Can You Take Out A VA Loan?
Qualifying veterans, active-duty service members and surviving spouses can use their VA loan benefit as many times as they'd like throughout their lifetime. As long as you're still eligible for a VA loan and are able to qualify with a lender, there's no limit to how many of these mortgages you can take out over the course of your life.
In fact, it's even possible to have more than one VA loan at the same time in certain circumstances.
VA home loans are available to those who have served our country in the armed forces and, in some cases, their surviving spouses. There are many different types of VA loans and they come with many benefits, chief among them being that you don't need to make a down payment to purchase a home. Because the down payment is often the biggest hurdle to homeownership for borrowers, especially those who are first-time home buyers, VA loans can make homeownership much more accessible for those who qualify.
These loans are backed by the Department of Veterans Affairs (VA). The VA doesn't issue these loans itself, but rather insures mortgages given by lenders. This reduces the risk to the lender, meaning that VA loans often come with more attractive terms than what you'd get with other loan types, such as conventional loans or FHA loans.
The VA has different eligibility requirements for VA loans depending on when and for how long you served. You can learn more at VA.gov.
The one trade-off for getting a 0% down payment mortgage is that, when you get these loans, you'll have to pay the VA funding fee. This is a one-time fee that helps to cover the cost of the VA loan program.
There's an exception for any veterans with a VA-approved disability, who are exempt from having to pay the VA funding fee. You also don't have to pay the funding fee if you qualify as a surviving spouse, meaning your spouse passed while in action or as a result of a service-connected injury. The final exception is for those who return to active duty after receiving a Purple Heart.
First-time VA borrowers who make a down payment of less than 5% will pay a fee equal to 2.15% of the loan amount. Subsequent borrowers with the same down payment pay a little bit more: 3.3%. If you put down a larger down payment, your funding fee will be lower. This fee can be paid at closing or financed into the loan.
See What You Qualify For
Congratulations! Based on the information you have provided, you are eligible to continue your home loan process online with Rocket Mortgage.
If a sign-in page does not automatically pop up in a new tab, click here
How Many VA Loans Can You Have?
VA loans can only be used for primary residences, and they come with occupancy requirements to ensure that this is how the loan will be used.
That being said, it is possible to have two VA loans at one time for two different primary residences. This can sometimes occur when a service member receives permanent change of station (PCS) orders, meaning they have to move to a new duty station.
Example Of When You'd Have More Than One Loan At A Time
Let's consider a hypothetical: Alex received PCS orders and now has to move herself and her family across the county.
She has a VA loan on her current home and plans to buy a second home using a VA loan as well. In the process of moving, Alex has a hard time selling her home. Or maybe she just doesn't want to sell her home and would prefer to hold onto it and rent it out.
In this situation, as long as her credit and finances qualify her for a loan, she'd be able to get a VA loan for her new primary residence while retaining her current home. If she's earning rental income on that home, she may also be able to use that income to offset the cost of the mortgage for her current home when she applies for a new, second VA loan.
However, Alex might be limited in how much she can borrow without having to make a down payment on that second VA loan, depending on how much of her entitlement is left.
What Is A VA Loan Entitlement?
Your VA loan entitlement refers to how much of your loan the VA will guarantee – simply put, it's how much the VA will pay your lender if you default on the loan.
The VA will only guarantee a loan up to a certain amount. This amount is your entitlement.
Full Entitlement
If you've never had a VA loan before, or you've purchased a home using a VA loan but have had your entitlement fully restored (often due to selling the home and paying off the mortgage), you'll have what's known as "full entitlement."
For loans less than $144,000, the VA will guarantee up to $36,000. This is sometimes referred to as your basic entitlement. Of course, it's hard to find homes at this price point in many areas of the country, so the VA also guarantees up to 25% of the loan amount for loans that exceed $144,000. You may see this amount referred to as bonus entitlement or tier 2 entitlement.
Reduced Entitlement
If you already have some of your entitlement tied up in a VA loan that you're currently paying off, or if you defaulted on a previous VA loan, your entitlement amount is reduced. This limits how much you can take out without having to put your own money down.
What we're about to cover is hard to determine when you need to bring money down and how to determine the size of the down payment. Some of the math here is very complicated, so we recommend working with a Home Loan Expert if you have any questions.
You may also have a reduced entitlement if you paid off a previous VA loan but still own the property you used the loan to purchase. In this case, it's possible to apply for a one-time restoration of your full entitlement.
If you're applying for a second VA loan with a reduced entitlement, your entitlement amount will be based on the maximum loan limit for your county (in most areas, this is $726,200 in 2023), minus the entitlement you've already used.
Because the VA will guarantee up to 25% of the loan, this means that, in most areas of the country, you'll have a reduced entitlement up to $181,550 ($726,200 × 0.25 = $181.550) minus the entitlement currently tied up in a loan.
If you buy a home that costs more than what the VA will guarantee 25% of, you'll need to make a down payment equal to 25% of the difference.
Reduced Entitlement Example
To better understand this, let's check back in on our friend, Alex.
Alex purchased her current home for $250,000. On a loan of this size, the VA guarantees up to $62,500, or 25% of $250,000. So, when she goes to apply for her second VA loan to buy her new house at her new duty station, her entitlement amount will be reduced by that much.
The loan limit in her new county is the standard loan limit: $726,200. This means that the maximum entitlement would be $181,550. However, we have to subtract the entitlement that's being used for her current VA loan from that number.
$181.550 − $62,500 = $119,050
This means that Alex's remaining entitlement is equal to $119,050. To find out the maximum loan she can take out without having to make a down payment, we need to multiply that number by four.
$119,050 × 4 = $476,200
Alex can take out a loan of up to $476,200 without having to make a down payment.
What if, however, Alex finds a house she'd like to buy for $500,000? Because this amount exceeds her remaining entitlement, Alex would need to cover 25% of the portion that isn't guaranteed by the VA. The difference between the home's cost and the maximum loan amount her entitlement will cover is $23,800. If she wanted to buy this home, she'd need to put down $5,950 of her own money – 25% of $23,800.
How To Take Out A Second VA Loan
If your entitlement is reduced, it's possible to have your full entitlement restored in certain circumstances. If this isn't possible, you'll be limited by the amount of entitlement you have left.
Keep in mind, when we say "limited," we don't mean you can't take out a larger loan than what your entitlement will guarantee, but that you won't be able to take out that loan without making a down payment. This is because lenders will typically require that 25% of your loan amount is covered either by your entitlement, a down payment or a combination of the two.
One Loan At A Time: Restore Your Full Entitlement
If you've previously had a VA loan that you've already paid off, you'll typically also have to sell the home to have your full entitlement restored.
However, the VA allows for a one-time restoration of full entitlement for homeowners who have paid off their VA loan but still own the property they used the loan to purchase. This can be used in circumstances where you've either finished paying off your VA loan and now own your home outright or you've refinanced your VA loan into a different loan type, such as a conventional loan.
You'll have to apply for entitlement restoration through the VA. You can only use this type of restoration once; in the future, you'll have to follow the standard rule of selling the property before you can have your entitlement restored.
Having More Than One VA Loan At A Time: Figure Out Your Reduced Entitlement Amount
If you receive PCS orders and need to keep your current VA loan while also taking out a new one for a home in the place you've been relocated to, it's possible to have more than one VA loan at a time.
Remember that your entitlement will be limited by how much of it has been used by your current VA loan. To figure out how much entitlement you have left, take your maximum entitlement (your county's loan limit × 25%) and subtract the entitlement being used by your current loan.
Then, multiply that number by four to see the maximum amount you can borrow without having to make a down payment. If you take out a loan for more than this amount, you'll need to make a down payment of 25% of the excess.
The Bottom Line: No Limits On VA Loan Use, But Understand Your Entitlement
The most important takeaway is that, as long as you're eligible and you're able to qualify with a lender, there's no limit to how many times you can take out a VA loan in your lifetime.
However, there are a few circumstances where there may be limits on how much you can borrow without having to make a down payment. If you're planning to get another VA loan without paying off your current one, or if you've paid off a previous VA loan but didn't sell the house, you might have a reduced entitlement or have to apply for one-time entitlement restoration. Don't worry, Rocket Mortgage will explain all of this to you and make sure you understand everything and qualify for exactly what you're eligible for. The VA loan is a benefit you've earned for serving your country, and we will make sure you get every penny you've earned.
If you're thinking about applying for a VA loan, get started by preparing for one of the first steps in the approval process: securing your certificate of eligibility. We can also help you secure this if you apply online or give us a call at (833) 326-6018.
Related Resources
Viewing 1 - 3 of 3