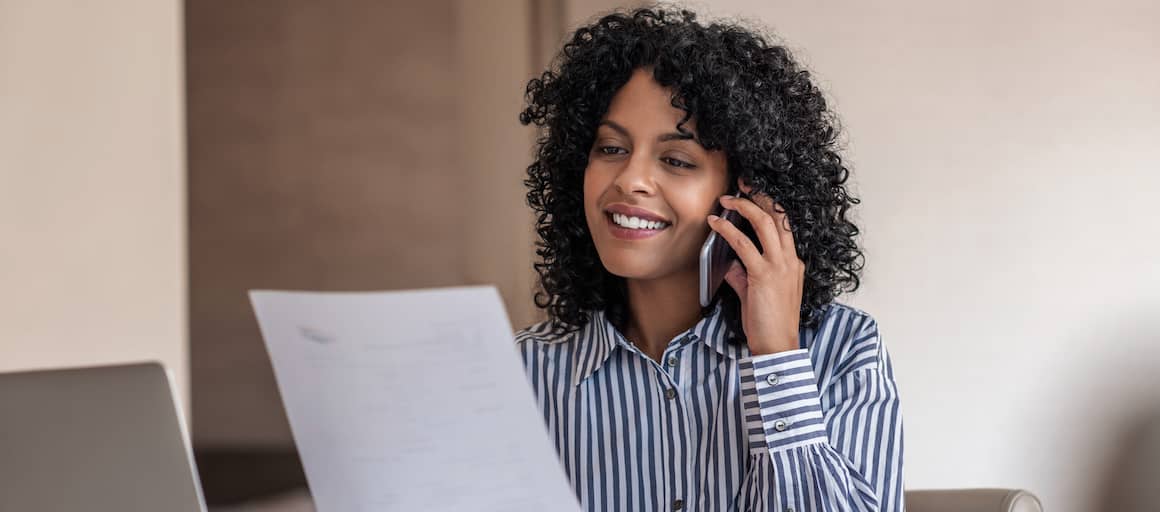 Can A Single Soldier Buy A House? What To Know
Anna Wolski9-minute read
May 08, 2023
Share:
Can a single soldier buy a house? The short answer: yes. But, that's not the most important question. The most important question is whether it's the right choice for you.
Buying a home is a significant financial investment that requires a lot of forethought and planning. For single soldiers, it involves a variety of moving parts which we'll examine and break down. As you read on, consider not only your financial situation but whether you feel you're ready to take on the responsibilities that accompany home buying and ownership.
Factors To Consider Before Buying A House As A Single Soldier
There are several factors that should be considered when deciding whether to buy a house as a single service member, like the length of your assignment, current income, the cost of renting and the housing market.
How Long You'll Be Stationed At A Base
Buying a house is a huge financial commitment, with most mortgages lasting 15 – 30 years. As such, it's important to weigh your decision carefully.
The first thing to consider is the length of time you'll be living in your home. If you're going to be stationed at a base for more than 2 years, buying a house may be less expensive than renting. You should also consider whether the base is in an area you would want to move back to after you're no longer on active duty.
Your Current Income Level
Most experts recommend that the price of your home be around 2 to 2.5 times your annual income and that no more than 28% of your income should be put toward housing costs. Cost can be a huge factor for single soldiers looking to buy a home since they only have one source of income: themselves. While soldiers who live off base are eligible to receive a Basic Allowance for Housing (BAH) it might not be able to fully cover your mortgage since it's calculated to cover rent.
Additionally, the cost of a home is more than its purchase price. It encompasses things like property taxes, insurance, maintenance and repair costs, utilities and potentially even homeowner's association (HOA) fees.
The Cost Of Rent In Your Area
Depending on the cost of rent in your area, buying a home might be less expensive. It could also help build equity. However, it's important to remember that as a renter, you don't need to cover the everyday maintenance problems, homeowners insurance and property taxes that come with owning a home.
The Housing Market in Your Area
As a member of the military, you may get new orders and have to move quickly. If you close on a house and are ordered to move, you may end up paying rent on a new apartment and a mortgage. This would obviously be a huge financial burden, especially if you don't have another income to help cover some of the costs.
With this risk in mind, looking at the housing market in your area can help you decide if you would be able to easily sell your house if you needed to move suddenly. Remember, you still have to make mortgage payments if you're trying to sell your home.
See What You Qualify For
Congratulations! Based on the information you have provided, you are eligible to continue your home loan process online with Rocket Mortgage.
If a sign-in page does not automatically pop up in a new tab, click here
Why Take Out A VA Loan As A Single Soldier
VA loans are a type of loan backed by the US Department of Veteran Affairs (VA). Because the government is insuring a portion of each of these loans, they present a lower risk to investors and lenders. As a result, VA loans offer a series of benefits and less restrictive lending requirements. These include:
How To Get A VA Loan As A Single Soldier
The process of getting a VA loan as a single soldier is relatively similar to that of a married soldier. You need to meet the qualifications for the VA and lender and get a Certificate of Eligibility (COE). Once that's done, it's time to choose a lender and get approved, at which point, you can find a house and make an offer. Then, you would get an appraisal, go through an underwriting process and pay the VA funding fee before closing on your home.
1. Meet The Qualifications
Both the VA and lenders have qualifications for anyone who wants to take out a loan.
VA Qualifications
To qualify for a VA loan, you must meet one of the following minimum service requirement criteria:
90 consecutive days of active service during wartime
181 consecutive days of active service during peacetime
More than 6 years of service with the National Guard or Reserves with at least 30 of those days being consecutive
90 days of service under Title 32 with at least 30 of those days being consecutive
Eligibility varies on whether or not the time you served was classified as wartime or peacetime so be sure to check your VA home loan eligibility.
Lender Qualifications
Credit score: Minimum credit score varies by lender. The minimum credit score for a VA loan from Rocket Mortgage® is 580.
DTI: The VA doesn't have limits on DTI, but your lender might. At Rocket Mortgage, the maximum DTI is based on factors like credit score and down payment or equity amount.
Income: This requirement ensures that soldiers have a certain amount of money left over after paying all of their major expenses. This is called residual income and it should be enough to cover things like food, transport and medical care. The amount required is based on which region you live in, the size of your home and the size of your household.
Reserve funds: Most lenders will want you to have additional money in the bank, even if you're not using it for upfront costs. Showing that you have around 2 months' worth of mortgage payments in your bank account can reassure your lenders that you'll be able to make your payments once the loan closes. However, this is not always required.
2. Get Your Certificate Of Eligibility
A COE verifies that a soldier has met the minimum service requirements to qualify for a VA loan. COEs can take up to 6 weeks to get and don't guarantee loan approval. They only authorize a lender to review your VA loan application.
Documents you may need to obtain a COE include:
Copy form of DD-214 (discharge or separation proof for veterans and current/former national guard reserves)
Statement of services signed by commander, adjutant or personnel officer (for active-duty soldiers)
Report of separation or record for each period served (for discharged National Guard)
Copy of latest annual retirement points (for discharged Reserve members)
Proof of honorable service (for discharged Reserve members)
3. Choose A Lender And Get Preapproved
First, consider the type of mortgage lender you want to work with. VA loans are offered by a variety of institutions like banks and mortgage companies.
You should also try to get preapproved early on to increase your chances of finding your dream home. A preapproval letter comes from your lender and states how much you've been preapproved for based on your credit, assets, and income. Though they don't guarantee you'll be approved for that loan, showing this letter to your real estate agent can help them find houses in your budget.
4. Find A House And Make An Offer
Finding a house can be exhausting, which is why partnering with a real estate agent may be the right choice for you. Agents can help you find houses in your price range that meet your needs.
Once you've found the right home for you, it's time to submit an offer. This includes deciding how much to offer, deciding on contingencies, putting down a good faith deposit and negotiating the price and terms of the sale.
5. Get An Appraisal And Inspection And Go Through Underwriting
The VA has minimum property requirements all houses need to meet. Before your loan gets approved, an appraiser will examine the property and ensure it has the following:
Working electric, heating and cooling systems
Clean continuous water supply with sanitary facilities
No deteriorating lead-based paint
No wood-destroying insects, fungi or dry rot
Safe and sanitary sewage disposal
Accessible from an all-weather public or private street
Accessible and properly vented attics and crawl spaces
The appraiser's inspection is not as thorough as a full home inspection, so it's recommended that you hire an additional inspector to conduct a more thorough evaluation of the home's condition.
Once you've had your home appraised, the loan goes to an underwriter. Underwriters for VA loans are generally very cautious because the government is very specific with these loans. Lenders who deviate from VA rules risk losing the insurance backing from the federal government and the ability to sell that mortgage on the secondary mortgage market. Usually, after submitting the application, the underwriter will come back with one of three responses:
Clear to close (CTC) means your loan has been approved and you're ready to close on the home.
An outright denial means you loan is denied. This isn't very common.
Most applications are given a conditional approval, meaning that the borrowers need to fix some errors in their application or provide additional documents to be granted the CTC.
6. Pay The VA Funding Fee
The VA funding fee is a one-time fee paid to the VA that supports this loan program. While people who obtain a VA loan aren't required to place a down payment on their house, veterans that put less than 5% down will have to pay 2.15% in VA funding fees when buying their home for the first time. They'll also pay 3.3% on any subsequent loans.
This fee is part of the closing costs for your home and can either be paid upfront, rolled into your mortgage or can be paid by the seller as a seller concession.
7. Close On Your Home
The last step is to close on your home and pay closing costs. Like with standard mortgages, borrowers can be expected to pay around 3% – 6% of the house's purchase price in closing costs. These costs refer to the wide range of fees you pay the lender for their help with financing your loan. This includes things like home appraisal, title search, the VA funding fee and the VA appraisal fee. You may also encounter a limited origination fee which is for the underwriting and processing of your VA loan. This fee should usually range from 0.5% – 1% and cannot be more than 1% of the total loan amount.
With VA loans, there are fees that the lender can't require you to pay. These are called nonallowable fees and include things like prepayment penalties, settlement charges and attorney fees from the lender.
FAQs About Buying A House As A Single Soldier
Now that you're familiar with the home-buying process using a VA loan, it's time to think about how these factors could impact your ability to buy a home while on active duty.
Can I buy a house while on active duty?
Yes, absolutely. You can house hunt virtually and with the advent of virtual signing tools, you are often able to sign your mortgage documents online.
How can I find houses for sale while on active duty?
Since the beginning of the pandemic, there have been more virtual options available for those who want to buy a house. Apps like Skype, Zoom, WhatsApp and FaceTime have all facilitated a more accessible house-hunting process. You can access 3D tours, virtual tours and pre-recorded video walkthroughs of properties you're interested in. Many of these options are on real estate agents' websites for you to look through; just find a real estate agent located in the area you're interested in.
However, you should try to visit the home before you buy it and always be sure to get it inspected in case certain aspects of the house are different in real life.
The Bottom Line On Buying A House As A Single Soldier
As a single soldier, buying a home can seem like a daunting task. However, the benefits of a VA loan can make the process feel much more manageable. If, after careful consideration, you think you're ready to make the commitment to buy a home and you're eligible for one, consider applying for a VA loan online with Rocket Mortgage.
Related Resources
Viewing 1 - 3 of 3