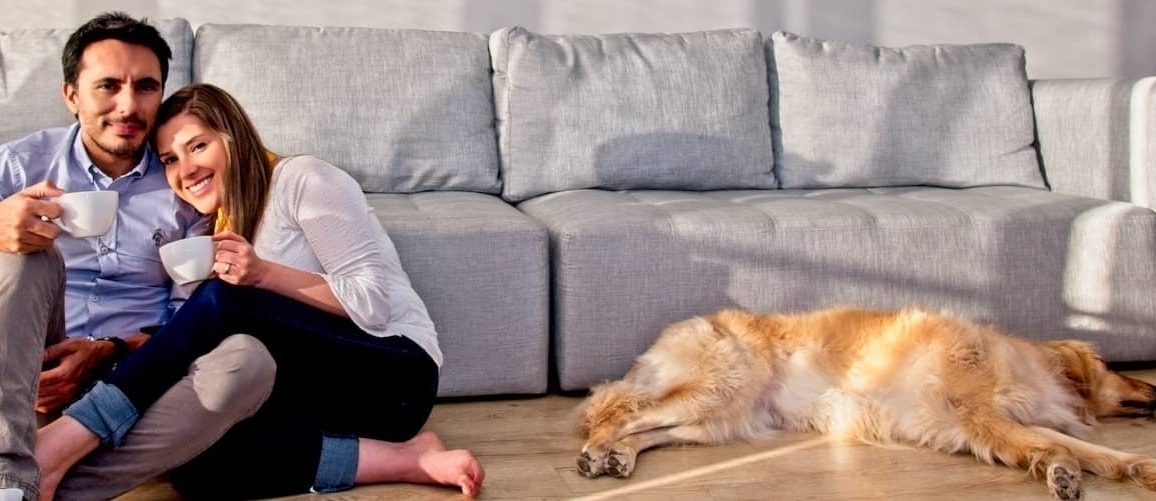 VA Loan Closing Costs: How Much Are They And Who Pays Them?
Andrew Dehan4-minute read
September 21, 2022
Share:
VA loans offer military borrowers the opportunity to get into a home without a VA loan down payment. However, that doesn't mean you'll be able to close without any cash in the bank. VA loan closing costs can be a potential obstacle as you navigate the home buying process.
But what closing costs should you look out for with the VA loan? Let's take a closer look.
What Are VA Loan Closing Costs?
Anytime you use any type of mortgage loan to fund a home purchase, you are going to run into closing costs. Essentially, closing costs are the fees you pay to the lender for their assistance in creating and servicing your loan.
"Closing costs" is a broad term used to define a wide range of fees you'll encounter through the closing process, including your home appraisal and the title search.
You'll have to pay the closing costs when you're signing the final paperwork of your home mortgage process. At the closing meeting, you'll have to bring the down payment and closing costs for the lender.
Save money on a VA loan today!
Lock in your low interest rate with a fast, online approval.
How Are VA Loan Closing Costs Different?
As with most components in the VA loan process, closing costs will look different from other types of mortgage loans. Here's where VA closing costs diverge from the traditional home buying processes.
Non-Allowable Fees
When you choose a VA loan, there are some fees that the lender cannot require you to pay, known as non-allowable fees. A few include any prepayment penalties, settlement charges, and attorney fees from the lender.
When you're using a different type of loan, you will likely face attorney fees from the lender and settlement charges. So, you stand to save in these areas.
However, there are some allowable fees that you can negotiate directly with the lender. These include a VA funding fee, the loan origination fee, your credit report, discount points, title insurance and more.
Limited Origination Fee
A lender will charge a mortgage origination fee in order to process the loan. When you use a VA loan, there are limits on the fees that lenders can charge.
Borrowers will not be charged more than 1% of the total loan amount as an origination fee when using a VA loan. Typically, mortgage loan origination fees range from 0.5 – 1% of the total loan amount. So, this limited origination fee is in line with what you might pay with a different type of mortgage loan.
VA Funding Fee
The VA funding fee is a unique cost when you take out a VA loan. This is a one-time fee that you pay to the Department of Veterans Affairs. The point of the funding fee is to support the continuation of the VA home loan program.
The cost of the funding fee will depend on how much you are putting down on the home purchase. The larger the down payment you make, the funding fee will represent a smaller percentage of the loan.
For example, let's say you make a down payment of less than 5% on your first home purchase using the VA loan. With that, you would have to pay a funding fee of 2.3% of the total loan amount. But if you made a down payment of 10% or more, then your funding fee would only be 1.4%.
But there are some unique cases in which you wouldn't have to pay the funding fee at all. You can skip the funding fee if you are:
Receiving, or eligible to receive, VA compensation for a service-related disability
The surviving spouse of a veteran who died in service or from a service-related disability
The recipient of the Purple Heart
If you aren't sure that you qualify to avoid the VA funding fee, talk to your loan officer. They may be able to shed some light on your unique situation.
VA Appraisal Fee
In any home purchase, you'll likely have to pay an appraisal fee. But when you choose a VA loan, there is a specialized VA appraisal fee involved.
You should expect to pay $425 – $875 for a VA appraisal fee, which will be included in the closing costs.
Discount Points
Mortgage discount points are available with most types of home loans, including VA loans. When you choose to buy discount points, you'll be expected to cover the costs at closing time.
You'll have to assess your situation to determine if the upfront cost of discount points is worth it for your situation. Our complete guide to mortgage points can help you decide.
FAQs About VA Loan Closing Costs
How much are VA loan closing costs?
The exact amount that you'll pay in VA loan closing costs will vary based on the home you choose and the details of your loan. However, you should expect to find closing costs 3% – 6% of the total value of the loan.
Who pays closing costs on a VA loan?
When using a VA loan, the buyer, seller, and lender each pay different parts of the closing costs. The seller cannot pay more than 4% of the total home loan in closing costs. However, their portion of the closing costs includes the commissions for buyer and seller real estate agents.
As the buyer, you'll have to pay the VA funding fee, loan origination fee, loan discount points, the VA appraisal fee, title insurance and more. Finally, the lender will cover some of the typical closing costs such as the attorney's fees.
The VA sets limits on the costs facing the home buyer. For example, the limited origination fee can help to keep your costs low.
Can you roll closing costs into your VA loan?
When facing closing costs, you might not have the funds available. That's OK! The VA loan allows you to include some of the closing costs into your total loan amount.
The big thing is that you can roll your funding fee into the total mortgage amount. Although you'll pay more in interest, this can help you get into a home now.
The other fees that create your closing costs cannot be rolled into the loan. But you may receive seller or lender concessions to bring the upfront cash cost down.
The Bottom Line
As a veteran, taking advantage of the VA loan can help you get into the home of your dreams quickly. Instead of saving up for a large down payment, you can start putting down roots in a home today.
Ready to start your home search? Apply for a VA loan with Rocket Mortgage® today.
Related Resources
Viewing 1 - 3 of 3