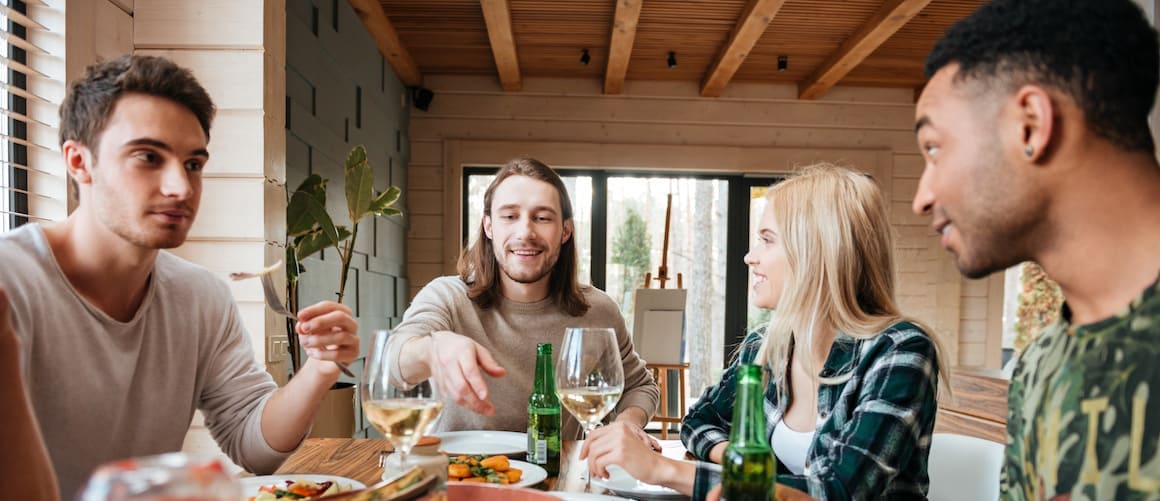 What Is The Minimum VA Loan Credit Score For A Home Purchase Or Refinance?
Kevin Graham7-minute read
June 07, 2022
Share:
One of the most utilized benefits given to America's eligible active-duty and returning service members is the VA loan. With attractive rates and the ability to buy a home with no money down or refinance all of your equity, it's easy to see why. Still, there are certain requirements put in place by lenders. Today, we'll be discussing the minimum VA loan credit score.
What Is The Minimum VA Loan Credit Score For A Home Loan?
This is a bit of a trick question. The VA doesn't make loans. It just partially guarantees loans that meet its standards. There are many guidelines the VA has for the loans it backs, but a minimum credit score isn't one of them. This is one of the things that can make a VA loan favorable along with the fact that there's usually no down payment required.
While the VA doesn't set any specific standards for a qualifying credit score, lenders set their own policies based on their risk tolerance. We'll go over the policies at Rocket Mortgage® a little later on.
What Is A VA Loan?
A VA loan is a special mortgage option available to qualifying service members, veterans and surviving spouses of those who passed in the line of duty or as a result of a service-connected injury. It's a thank you to qualifying service personnel and their families for serving their country.
To qualify for a VA loan, clients must have a certificate of eligibility from the VA. In order to get this, the biggest requirement is that you have to meet minimum service time requirements. Surviving spouses and those who were discharged as a result of injury are exempt from service time minimums.
If you have the service time and proper paperwork, but you haven't yet obtained your certificate of eligibility, Rocket Mortgage can help you secure it.
VA loans come with several benefits. There's generally no down payment required and it's the only mortgage offered through one of the major investors that allows you to convert 100% of your equity into cash. Additionally, in most cases, there's no loan limit associated with VA loans. They also have some of the most favorable interest rates out there.
The VA doesn't actually fund loans itself, but it does pay lenders back up to 25% of the loan amount if you go into mortgage default. Because the VA is taking on some of the risk, lenders can offer better interest rates while providing more flexibility on credit scores and other qualifications.
How Do VA Loans Work?
VA loans are government-backed mortgages. This means that those buying into a VA mortgage bond on the secondary market can be more comfortable because it comes with a government guarantee. In contrast, conforming loans made by Fannie Mae or Freddie Mac have their own strict standards for qualifications, but investors in those bonds aren't guaranteed a return.
When you get a VA home loan, you're applying through a private lender to buy a home or refinance and that loan is then guaranteed by the VA if it meets their requirements including that it must be a person's primary residence and they meet certain debt-to-income ratio (DTI) standards.
The VA has very specific guidelines not only for a client's personal financial qualifications, but also the property itself. The VA has adopted most of the FHA's appraisal requirements for the loans it backs.
Although all mortgages require that a home is safe and move-in ready on appraisal, there are also special requirements like replacement of chipped or peeling paint in homes built prior to January 1, 1978, for example. Something specific to VA loans is the requirement for a pest inspection in many states.
What Are Rocket Mortgage's VA Loan Credit Score Minimums?
Lenders set their own guidelines for loans based on their tolerance for risk. It's the role of underwriting to make sure that a borrower meets a lender's guidelines. This includes ensuring qualification from a credit perspective. Let's get into what that looks like at Rocket Mortgage. In the next couple of sections, we'll also introduce a couple of terms you may not be familiar with.
VA Approve/Eligible Purchase Or Refinance
Most loans sent to the VA go through an automated government underwriting system. If you get approved by the algorithm without a human being involved, it's termed "approve/eligible." Rocket Mortgage requires clients to have at least a 580 median FICO® Score.
If you qualify with a score between 580 and 619, you'll have some strict requirements in terms of how high your house payment and overall debt load can be.
The first thing we look at is your housing expense ratio, which is your mortgage payment – including taxes, insurance and (if applicable) homeowners association dues – divided by your gross monthly income expressed as a percentage.
Mortgage payment
_____________________________
Gross monthly income
In no event can you spend more than 38% of your income before taxes on a house payment if you're qualifying with a credit score below 620.
In addition, we also look at your DTI. This is a ratio comparing your monthly payments for installment debt and minimum payments on revolving debt like credit cards to your gross monthly income.
Installment debt + Revolving debt
_________________________________
Gross monthly income
If your credit score is below 640, we require an overall DTI including your mortgage payment and all other debts of no higher than 45%.
If your score is 640 or better, we look solely at DTI. Your higher credit score may also give you access to more house. You can qualify with a DTI as high as 60%.
Save money on a VA loan today!
Lock in your low interest rate with a fast, online preapproval.
VA Refer/Eligible Purchase Or Refinance
If for some reason the VA's algorithm doesn't approve you, you may still be able to get a loan under the refer/eligible route. These loans undergo the human scrutiny of manual underwriting. An underwriter will go through your documentation and see if you qualify.
Loans that don't qualify for automated approval are usually those with certain negative credit items in their past. This could include late mortgage payments, past bankruptcies or foreclosure.
To qualify based on manual underwriting at Rocket Mortgage, you need a minimum median FICO® Score of 640 or better. Your DTI can also be no higher than 45%. If you are refinancing, you have to leave at least 10% equity in the home.
VA Jumbo Loans
While the VA doesn't set specific loan limits, lenders often have a certain point at which they consider the loan a higher risk. Most of the time, they set the limits for regular VA loans at whatever the conventional loan limit is in the area. If it's outside a high-cost area, the current conventional loan limit is $647,200. Anything above that is a VA jumbo loan.
With full VA entitlement, if you have a qualifying credit score of 640 or higher, you can purchase with no down payment or refinance up to the full amount of your equity for loan amounts of $1.5 million or less. You can get a loan of up to $2 million with a 10% down payment or equity amount and a 680 median credit score.
What Should I Do If My Credit Score Is Too Low To Get Approved For A VA Loan?
If your credit score isn't quite up to par to qualify, the first thing you should do is get a handle on what your score is and what's on your report. You can get your free credit score and report from Rocket Homes1 once a week. This will give you your free VantageScore® 3.0 credit score and report courtesy of TransUnion® monthly.
Once you know what's there, if you see any errors or things that don't look right, you can file a dispute. If everything looks correct in your credit just needs some TLC, you can follow these tips for improving credit scores.
The biggest thing you can do is pay bills on time. Even if you've had late payments in the past, it's never too late to start. Over time, improving payment history will raise your score.
Watch your credit utilization. It's generally recommended that you don't carry a balance on credit cards and other revolving lines of credit that's more than 30% of the balance. Additionally, if you pay the balance off each month, you won't deal with high credit card interest rates.
Don't take out credit you don't need. Inquiries and new credit lines impact your score negatively, at least temporarily.
Even if you do qualify, it's never a bad idea to work on raising your credit score. This can help you qualify for better interest rates.
Consumer Beware: VA Mortgage Scams
VA loans are a great deal that gets many people excited and those looking to make a quick buck on the wrong side of the law know it. Those with a VA loan are often the target of mortgage refinance scams. Beware of any communication that says you should stop making payments to your current mortgage servicer and send payments elsewhere or anything requesting money in the form of gift cards, etc. Additionally, no lender can make a claim that they represent the VA or another part of the government.
If a deal looks too good to be true it probably is. Additionally, you can always do a quick internet search to see if the entity reaching out to you is real.
If you've received suspicious communications, you can report them to your state attorney general and/or the Federal Trade Commission.
The Bottom Line: While There Is No VA Minimum Credit Score Requirement For A Mortgage, Lenders Can Set Their Own Limits
The VA doesn't have a minimum credit score that it sets. Lenders can set their own requirements. A Rocket Mortgage, the minimum qualifying credit score is 580. You can qualify for a favorable terms with a higher score. However, one good thing about the VA guarantee is it gives lenders a chance to help more borrowers who may have less-than-perfect histories.
If you would like to get started with a purchase or refinance, you can apply online. You should also feel free to give us a call at (833) 326-6018.
1 Rocket Homes℠ is a registered trademark licensed to Rocket Homes Real Estate LLC. The Rocket Homes℠ logo is a service mark licensed to Rocket Homes Real Estate LLC. Rocket Homes Real Estate LLC fully supports the principles of the Fair Housing Act.
For Rocket Homes Real Estate LLC license numbers, visit RocketHomes.com/license-numbers.
California DRE #01804478
Save money on a VA loan today!
Lock in your low interest rate with a fast, online preapproval.
Related Resources
Viewing 1 - 3 of 3