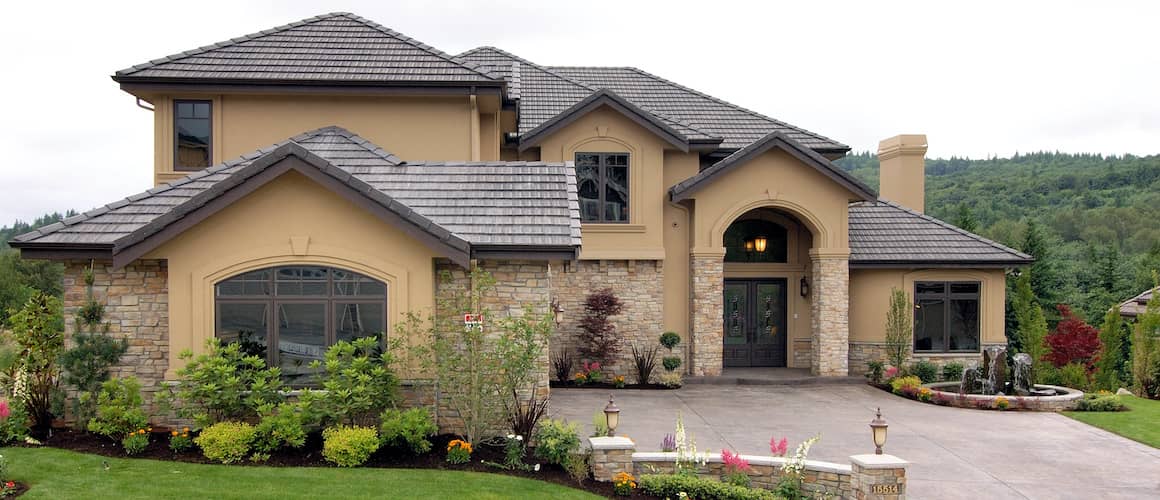 VA Jumbo Loan Limits, Rates And Requirements
Kevin Graham6-minute read
March 12, 2022
Share:
VA loans are a great benefit to our country's eligible active-duty service members, reservists, members of the National Guard, veterans and qualifying surviving spouses. There are a lot of benefits, including no down payment, rates that are typically lower and some more flexible qualification requirements in many cases.
But what happens if you live in an expensive area or just need a loan that's a little bit bigger? A VA jumbo loan can help you buy or refinance that home. We'll spend the rest of this post going over what you need to know to get a VA jumbo loan and whether it makes sense for you. But first, let's get back to the basics.
What Is A VA Jumbo Loan?
If you're just beginning the journey to homeownership, you'll soon learn the ins and outs of what a mortgage loan is exactly, and the many types of mortgages available.
A VA loan is a government-backed loan – offered with some of the most beneficial terms available – in gratitude to our nation's servicemembers. Available through private lenders but backed by government assurances, these loans available as fixed-rate or adjustable-rate mortgages.
A jumbo loan is a type of non-conforming loan. A non-conforming loan exceeds the loan limits set for conforming loans. It's important to note that many VA loans don't technically have limits on their size. However, lenders also evaluate risk, and that's often where they draw the line for higher-risk loans.
Get approved to buy a home.
Rocket Mortgage® lets you get to house hunting sooner.
What Is VA Entitlement?
VA loans have something called VA loan entitlement. It's an important concept to understand if you own a house with a VA loan and you're looking to buy another home with a VA loan. This could also come up if you've had a home that was short sold and you haven't fully paid the VA back for the difference as just two examples.
This is important because if you have partial entitlement (also known as impacted entitlement), you may have to make a down payment when you otherwise wouldn't have to. We won't get into all the math here, but if your lender is asking questions about the amount of entitlement you have left, that's why.
If you've fully paid off your previous VA loan and you still own the home, you can have your full entitlement restored one time. You can use your VA entitlement an unlimited number of times as long as the VA loan is fully paid off in a home sale.
What Is The VA Jumbo Loan Limit?
When talking about VA jumbo loan limits, there are two numbers you need to think about. One is the minimum amount after which something is considered a jumbo loan. The second is the maximum amount of any VA jumbo loan. We'll start with the VA policy on loan limits and then move on to what most lenders consider to be a VA jumbo loan.
In theory, most people aren't likely to have a limit on a VA loan. Beginning in 2020, the VA guaranteed the same percentage of the loan amount for lenders regardless of the loan size as long as you had full entitlement.
If you have a partial entitlement, your VA guarantee works differently. Your maximum loan amount depends on whether you'll be making a down payment or have existing equity in your home. If this is your situation, the formula for maximum loan amount is the following:
(Remaining Entitlement + Down Payment/Equity) x 4
If you're not making a down payment or have no existing equity, the following formula applies:
Remaining Entitlement x 4
Although the VA doesn't limit the amount you can borrow, the above formulas are the policy of most lenders when you don't have full entitlement for standard VA loans.
Although there's no uniform number for this because the VA doesn't limit what you can borrow, most lenders consider a loan to be a jumbo mortgage if it falls above local conforming loan limits. Local limits can vary based on the number of units you have, and they may be higher in high-cost areas, but the standard limit for a conforming loan on a one-unit property in most areas is $647,200. In high-cost areas, this can be as high as $970,800 for a one-unit home.
Non-VA jumbo loans often require a higher down payment. This isn't necessarily the case with VA jumbo loans.
The other important number to pay attention to is the upper loan limit that lenders have for their VA jumbo loans. At Rocket Mortgage®, you can get a VA jumbo loan in any amount up to $2 million, assuming you can meet qualification standards.
What Are The VA Jumbo Loan Requirements?
We'll get into down payment requirements below, because that depends on several factors. However, in general, standard property and appraisal requirements for all VA loans apply. Here are just a couple of examples:
The home has to be a primary residence.
It has to pass basic inspections for safety and soundness. Depending on where you live, something that's pretty standard is a VA loan termite inspection.
Although the VA doesn't set a minimum credit score in order to qualify, lenders can set their own requirements. At Rocket Mortgage, the minimum required FICO® Score to get a standard VA loan is 580 in many cases. The minimum score for a VA jumbo loan is 640. Having a higher score may enable you to get a lower down payment or avoid one altogether, but we'll get there in a minute.The other big thing that lenders look at in qualifying you is your debt-to-income ratio (DTI), a comparison of the minimum monthly payments on your revolving and installment debts to your monthly income. In many cases, VA loans allow you to qualify with a slightly higher DTI ratio than you could with many other loan options. We qualify clients with a DTI of up to 60%.
Is A Down Payment Needed On A VA Jumbo Loan?
Maybe. This is entirely dependent on your loan amount. For loan amounts up to $1.5 million, no down payment is necessary with a median credit score of 640 or better. For loans between $1.5 million and $2 million, you need to have a 10% down payment or 10% equity in a refinance. You'll also need a 680 median FICO® Score.
What Are The VA Jumbo Loan Rates?
VA jumbo loan rates are often similar to the rates you can get on a regular VA loan. It just depends upon the appetite of the bond market at the time you apply for your mortgage. Your rate won't necessarily be higher because the loan amount is higher. It can be, but there doesn't have to be a correlation. It's all up to investors.
To get an idea of the VA loan rates, check out our mortgage rates.
Today's VA Mortgage Rates
*
Pricing is currently not available for the selected value.
How Much Is The Funding Fee On A VA Jumbo Loan?
Requirements for the VA funding fee for a VA jumbo loan are the same as they would be for a regular VA loan. VA loans don't have mortgage insurance, but the funding fee is intended to help fund the program and can be paid either upfront or financed into the loan amount in many cases. The exception to this rule occurs with certain refinance transactions including cash out on jumbo loans.
The funding fee for regular VA loans is anywhere between 1.4% and 3.6%. The amount of the required funding fee is dependent on the size of your down payment (if any), and in some cases whether it's your first use of a VA loan or a subsequent use. The exception to the range are VA Streamlines – also referred to as interest rate reduction refinance loans (IRRRLs) – which have a 0.5% funding fee.
You're exempt from the VA funding fee if you're currently receiving VA disability payments or you're a surviving spouse receiving dependency and indemnity compensation. There's another exemption that's been added relatively recently for clients who returned to active duty after receiving a Purple Heart.
The Bottom Line: VA Jumbo Loans Can Be A Great Option
VA jumbo loans enable you to get a bigger loan amount while enjoying many of the same benefits that you would see with a regular VA loan including the ability to have no down payment if your credit score is high enough. Ready to apply? If online applications aren't your thing, we're happy to take your application at (833) 326-6018 . We're here to answer any questions you may have.
Take the first step toward the right mortgage.
Apply online for expert recommendations with real interest rates and payments.
Related Resources
Viewing 1 - 3 of 3