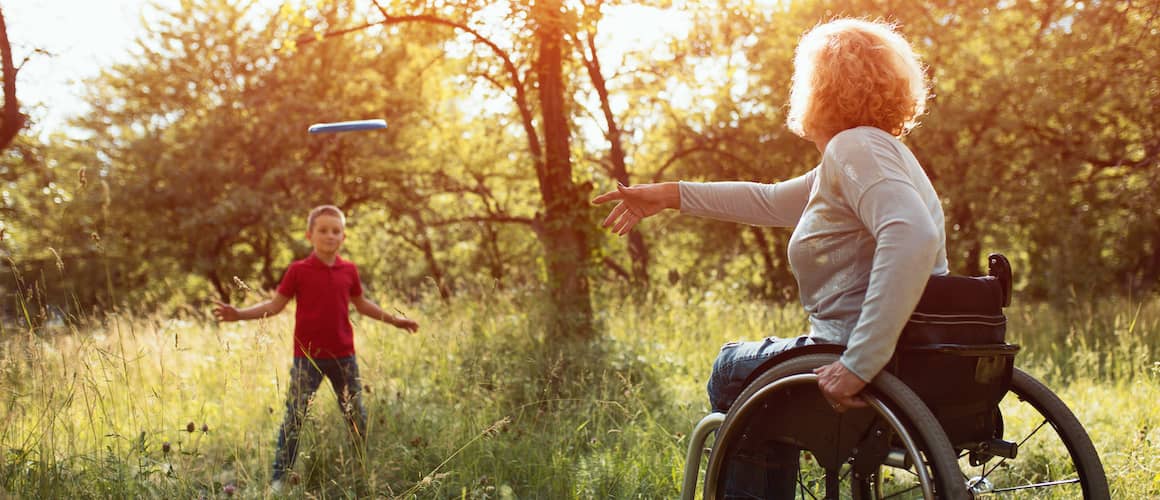 VA ARM: What It Is And What It Entails For The Borrower
Kevin Graham6-minute read
January 12, 2023
Share:
VA loans are one of the few options that offer the opportunity to buy or refinance a home with a 0% down payment or equity amount. It's a great benefit for eligible active duty servicemembers, qualifying reservists, veterans and those who the VA classifies as a surviving spouse. You can get a fixed rate, but we'll talk about why adjustable-rate mortgages and VA ARMs may be attractive.
What Is A VA Adjustable-Rate Mortgage?
Adjustable-rate mortgages (ARMs) feature interest rates that can change as time goes on. These have hybrid or variable rates. Mortgages with a fully variable rate have a payment that can change every month and are less common. More frequently, you'll see hybrid ARMs, which have fixed rates to begin the loan and then adjust periodically after the fixed period.
VA ARMs are hybrid ARMs. This means that they have a fixed rate for a number of years before adjusting. They typically just once per year. Rocket Mortgage® offers 5/1 ARMs for VA loans. This means the rates stays fixed for 5 years before adjusting once per year based on an index every year after that. ARMs typically feature 30-year term lengths.
You can get a lower rate at the beginning of the loan because investors don't have to project interest rate changes due to inflation out nearly as far as they would on a 30-year fixed-rate loan. In contrast, the combined payment for principal and interest on a fixed-rate mortgage never changes. This provides some certainty although taxes and homeowners insurance can vary.
See What You Qualify For
Congratulations! Based on the information you have provided, you are eligible to continue your home loan process online with Rocket Mortgage.
If a sign-in page does not automatically pop up in a new tab, click here
How Do VA ARMs Work?
Different lenders may have different ARM offerings for VA loans, but to give you a general idea of how this works, we'll be going over the 5/1 ARM that we offer.
The 5 refers to the number of years that the rate stays fixed at the beginning of the loan, so in this case rates stay fixed for 5 years. The 1 means that the rate adjusts once per year once the fixed time frame is up.
You may be asking how the adjustment works. All VA ARMs are tied to an index called the constant maturity treasury. On the day of your adjustment, this number is added to a margin to come up with your new interest rate on which your payment will be based going forward until the next adjustment.
Each time your payment adjusts, your loan is re-amortized. This means that your payment is recalculated based on the new rate but also the number of years remaining in your loan term. So, assuming a 30-year loan, at the first adjustment, your new loan payment would be based on the 25 years remaining on your term.
There are also caps to how much your rate can adjust up or down each year. A common cap structure for VA loans is written 1/1/5. This means that the first time your rate adjusts up or down, it can do so by a maximum of 1%. For each subsequent adjustment after the first, it can only go up or down 1%. Finally, the rate can only go up or down a total of 5% throughout the loan.
When qualifying for a VA ARM, you'll be qualified using the rate listed on your mortgage note. This helps determine how much you might be able to afford.
Assuming you qualify, VA ARMs can be refinanced into fixed-rate loans down the line. Because of this, you'll want to keep your credit in decent shape at all times so that you don't get stuck without options. Rocket Mortgage requires a minimum median FICO® Score of 580.
Pros And Cons Of VA ARM Loans
That's a good segue to get into the benefits and disadvantages of VA ARM loans.
Pros
As we'll see with the cons, the benefits of VA ARM loans closely mirror those you would find with all ARM loans.
Perfect for short timers:

Let's say you know this is just a starter home for you. You can benefit from the lower fixed interest rate at the beginning of an ARM loan and then move to a new place before the rate ever adjusts.

Lower fixed rate:

The lower fixed rate at the beginning of the loan could enable you to pay more toward the principal so that you have a lower balance to pay interest on by the time of your rate adjustment.

Caps:

The interest rate can only go up a certain amount per year and a certain amount over the life of the loan, so it doesn't go up indefinitely, even in the worst interest rate environment.
Cons
The drawbacks are pretty much the same as they would be with any ARM offerings.
Lack of payment certainty:

You won't have the same level of confidence you would have with a fixed-rate mortgage about what your payment is going to be from year to year. It could go down, but you're also risking higher rates and payments.

Caps:

Although the caps limit how much your payment can go up, along with the margin itself, they also restrict how much your payment can go down. As a practical matter, this only matters in markets where interest rates are extremely volatile and a sudden drop is making interest rates much lower, but it's still something to be aware of.
How To Calculate Your VA ARM Payments
In order to calculate your initial VA ARM payment, you'll need to know your initial rates and your initial balance along with the length of your term. This may even be the purchase price of the home because no down payment is required on VA loans. It may also be slightly higher than the purchase price if required closing costs like the VA funding fee were built into the loan.
Once you have your initial term length, balance and starting interest rate, you can calculate your payment using our amortization calculator. You can also do this at each subsequent adjustment. You just need to know the new interest rate, your remaining balance and the number of years left on your mortgage term.
If you want to plan for the future so as not to overstretch yourself, one tactic would be to calculate what your payment would be if the rate went all the way up to the lifetime cap on your loan.
How To Apply For VA ARM Loans
Many lenders, including Rocket Mortgage, offer VA ARM loans. In order to apply, you'll want to be ready to share information about your income and assets as well as have your credit in order. The VA itself has no minimum credit requirement, but most lenders do. Rocket Mortgage® has a minimum credit requirement of 580.
Based on factors like your credit score and the size of the down payment (if any), your lender will qualify you for an interest rate. There is more information on documents needed to apply for a mortgage.
The Bottom Line
VA ARMs are similar to other adjustable-rate mortgages in terms of their attributes, pros and cons. They generally have a lower fixed rate for the first several years of the loan because investors know it can always adjust to current market rates at the end of the fixed period. It's important to note that once adjustment starts, there are limits to how much they can change.
One of the major upsides is the lower fixed rate at the beginning of the loan because you could end up moving before the rate ever changes. Even if you stay in the home and let the rate adjust or refinance into a fixed-rate option, the lower rate at the beginning could allow you to pay off a greater portion of the loan balance than you otherwise would and save on interest.
The downsides are that you have less certainty report your payment is going to be. Secondly, those caps that limit how much your payment can go up also limit how much it can fall in more favorable interest rate environments.
If you think a VA ARM sounds like a good option for you, you can get started online or give us a call at (833) 326-6018. Feel free to check out other types of VA loans as well.
Save money on a VA loan today!
Lock in your low interest rate with a fast, online approval.
Related Resources
Viewing 1 - 3 of 3