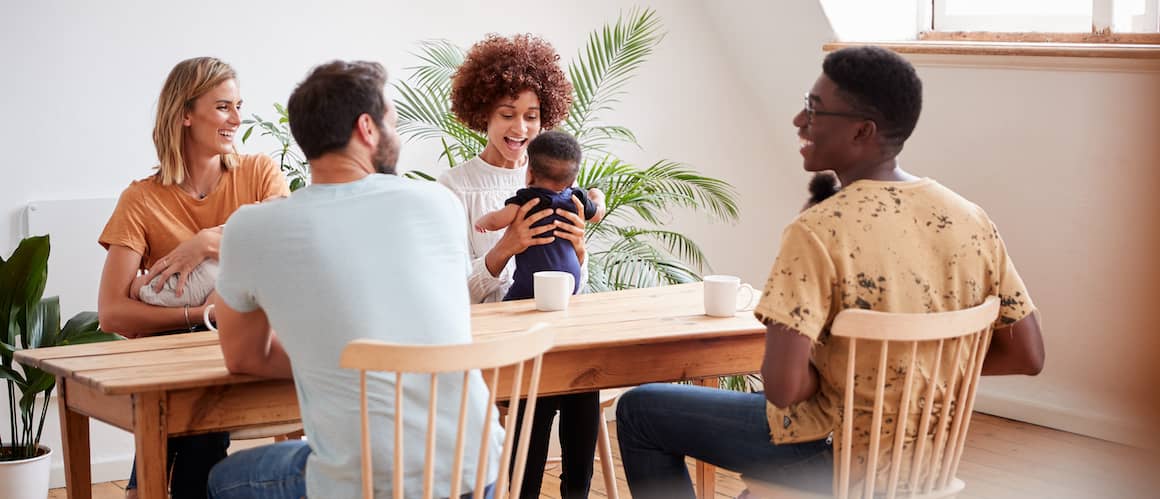 2023 VA Loan Limits: What You Need To Know
Kevin Graham7-minute read
July 24, 2023
Share:
A VA loan is one of the best benefits available to Americans who have served or are currently serving our country at home and around the world. Every year, VA loan limits are updated. They don't always apply, but this article will go over when you may have a loan limit and what to expect. Before we get there, let's dive into what VA loans are.
What Is A VA Loan?
A VA loan is a type of mortgage available to eligible active-duty service members, veterans, reservists and qualified surviving spouses of those who have passed in the line of duty or as a result of a service-connected injury. These are government loans made directly or more often backed by the Department of Veterans Affairs.
There are several types of VA loans with numerous benefits:
Purchase:

VA loans allow borrowers to buy or build a home without the need for a down payment in many cases. If you're getting your VA loan through Rocket Mortgage®, construction on the home will need to be completed prior to closing.
Refinance:

You can refinance from a different type of loan (for example, conventional or FHA) into a VA loan. Additionally, VA loans are the only ones from major investors that allow you to convert 100% of your equity into cash.
VA Streamline:

A VA Streamline is a refinance for the purpose of lowering your rate and changing your term on your existing VA loan. The primary benefit here is that you can refinance to lower your interest rate and payment even if you owe more on your home than it's worth. There's also a reduced funding fee and the loan usually doesn't require an appraisal. You may also see these referred to as interest rate reduction refinance loans (IRRRLs).
VA Jumbo:

For loan amounts to go beyond traditional conforming loan limits, lenders offer VA jumbo loans. At Rocket Mortgage, you can get a VA jumbo loan up to $2 million, while loans up to $1.5 million may not require a down payment.
Native American Direct Loan (NADL):

These aren't available through any lender, but rather made directly by the VA to eligible Native American service members and veterans for homes on tribal land. Interest rates currently start at 2.75% on a 30-year fixed mortgage.
In order to qualify for a VA loan, here are a few of the requirements you need to know about:
Certificate of Eligibility (COE): This is a certificate issued by the VA verifying that you've met minimum service requirements and qualified for a VA loan. Depending on your service status, you'll need your DD214 or a statement of service. There's also different paperwork for surviving spouses. If you don't already have your COE, Rocket Mortgage can help you with the process.
Credit score:

Although the VA doesn't set minimum credit score standards, lenders can set their own guidelines. At Rocket Mortgage, we require a minimum median FICO® Score of 580, although this can vary based on other factors associated with your loan.
Debt-to-income ratio (DTI):

Your DTI ratio is a comparison of the sum of your installment and revolving debt payments on a monthly basis to your gross monthly income, expressed as a percentage. If you have a fixed-rate loan, your DTI with a VA loan can be as high as 60% at Rocket Mortgage.
Occupancy:

The home must be your primary property.
See What You Qualify For
Congratulations! Based on the information you have provided, you are eligible to continue your home loan process online with Rocket Mortgage.
If a sign-in page does not automatically pop up in a new tab, click here
VA Loan Limits: The Basics
There are technically no limits to VA loans. There are only limits to how much the VA will guarantee. The VA will guarantee up to 25% of the loan amount for lenders in the event that you default on your loan. The amount the VA will guarantee is dependent on the amount of your VA entitlement.
For the purposes of this discussion, VA loan limits can be defined as the amount you can borrow without having to make a down payment.
Most people getting a VA loan are going to have what's referred to as full entitlement. If you have full entitlement, as of 2020, you don't have a loan limit. The VA will guarantee 25% of whatever a lender is willing to approve you for.
You have full entitlement under any of the following four scenarios:
You've never used your VA loan entitlement.

You've used your entitlement to buy or refinance a property previously, but you've since sold and fully paid off your VA loan.

You had a previous VA loan that wasn't fully paid off because of a foreclosure or short sale, but you've since fully repaid the VA.

You paid off a VA loan without selling the property. You can have your entitlement restored this way one time.
If you're unsure whether you have full entitlement, you can look at your COE. It'll say your basic entitlement is $36,000 if you have full entitlement. The figure assumes that the average home price is $144,000, but it hasn't been that in a long time in most of the country. Because of this, the VA has recognized the concept of bonus entitlement. You don't need to worry about this except to know that the $36,000 figure isn't really limiting.
If your COE says that you have some number greater than zero, but less than $36,000, you have remaining entitlement, but not full entitlement. This is also referred to as impacted entitlement. If that's the case, you are subject to a loan limit if you want to buy a home without a down payment.
Where loan limits apply, the VA relies on equations (discussed later) utilizing conforming loan limits put in place for conventional loans. These loan limits are dependent on where you live as well as the number of units in the home you're buying. However, the standard conventional limit for a 1-unit property in 2023 outside of high-cost counties, Alaska or Hawaii is $726,200 in 2023.
VA County Loan Limits
Although the basic national limit applies in many cases, in areas that are considered high-cost counties for conventional loans, the higher limits are also applied in VA formulas. As an example, the area around New York City is at the top end of conventional loan limits. A 1-unit home can have a mortgage as high as $1,089,300 without having to move up to a jumbo loan.
Beyond the issue of what your limit is if you have impacted entitlement, most lenders including Rocket Mortgage use county loan limits as the cut off for a VA Jumbo loan. In many instances, you may still not have a down payment with full entitlement, but lending requirements may be more stringent. We require a median FICO® Score of 640 or better.
Mortgages And VA Loan Limits
In many ways, a VA loan is one of the most forgiving options for borrowers who have less-than-perfect credit. You can get a VA loan after Chapter 7 bankruptcy or a foreclosure in as few as 2 years, for example. If you've had a foreclosure or short sale in the past, you just might have to make a down payment, which is based on your maximum entitlement. You can think of your maximum entitlement as 25% of your loan limit.
In the case of someone with impacted entitlement, their maximum guarantee from the VA for loans above $144,000 is the lesser of the following:
25% of the loan amount

25% of the county loan limit – the amount of entitlement that hasn't been restored
The entitlement matters because most lenders, including Rocket Mortgage, won't do the loan without a combination of entitlement and down payment from a borrower that's equal to 25% of the loan amount.
Save money on a VA loan today!
Lock in your low interest rate with a fast, online approval.
This will hopefully make more sense with a practical example. Let's say that Kelly wants to buy a $480,000 home with a VA loan but has $80,000 worth of unrestored entitlement. The conforming loan limit in the area that Kelly is looking to buy is $726,200.
To see which entitlement limit applies in Kelly's case, we'll run both formulas and see which comes out with a lower dollar figure. First, let's look at 25% of the loan amount. It comes out to $120,000 ($480,000 × 0.25).
Now let's take a look at the second formula, which is 25% of the county loan limit minus the amount of entitlement that wasn't restored. That comes out to $101,550 ($726,200 × 0.25 - $80,000).
The VA guarantees $101,550 because it's the lower of the two amounts.
Remember that lenders want 25% of the loan amount covered between down payment and entitlement. Therefore, in order to get a VA loan in this case, Kelly would have to make a $18,450 down payment ($120,000 - $101,550).
As an alternative, Kelly could look into purchasing with an FHA loan where the minimum down payment would only be $16,800 at 3.5% or a conventional loan where the down payment would be $24,000 at 5%. However, qualifying could be slightly more difficult if the impacted entitlement was the result of a previous foreclosure or bankruptcy. As an example, the waiting period for foreclosure with an FHA loan is 3 years and it's 7 years for a conventional loan.
Although we've given examples as if this was a purchase, these entitlement limits apply equally if you're looking into refinancing your VA loan. They could impact how much you would have to bring to the table in closing costs.
The Bottom Line
If you have full entitlement in the eyes of the VA, there is no VA loan limit. The VA will guarantee 25% of whatever your loan amount is. It is important to note that in most cases, lenders use conventional loan limits in your area to decide when something is a VA Jumbo loan. Requirements may be more strict in that case.
If you have impacted entitlement, the math gets a little complicated and you can work with a Home Loan Expert. The important thing to remember is that most lenders like to see at least 25% of your loan amount be covered between your remaining VA entitlement and any down payment you may have. If that's not feasible, it may make sense to look at other loan options.
If you feel confident that you have a better understanding of how home loan limits work with VA loans, take the next step and get preapproved. You can also give us a call at (833) 326-6018.
Save money on a VA loan today!
Lock in your low interest rate with a fast, online approval.
Related Resources
Viewing 1 - 3 of 3