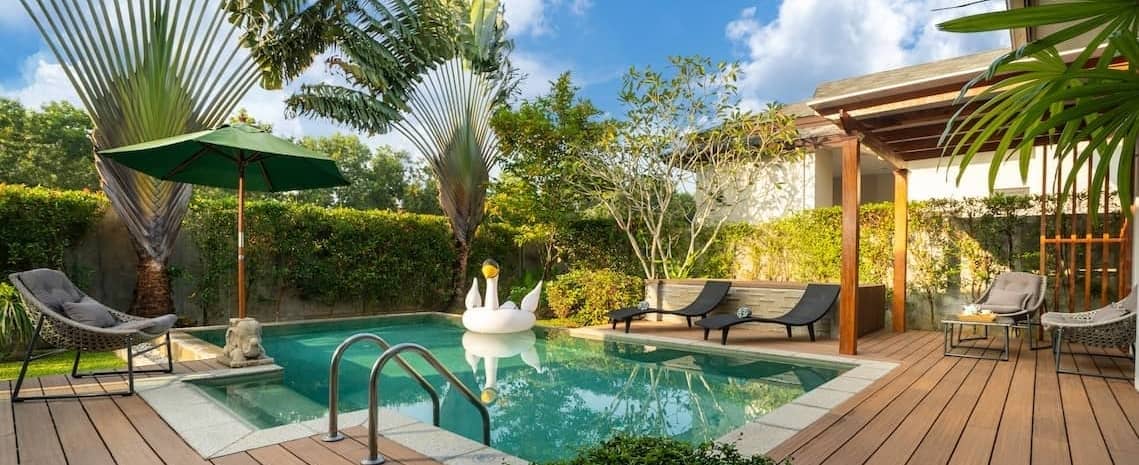 Jumbo Loan: Limits, Rates, Requirements And More
Miranda Crace9-minute read
November 04, 2023
Share:
One of the most important components of shopping for a home is identifying the type of mortgage that best suits your needs. You may need a jumbo loan to buy the house of your dreams, or, in some areas of the country, to buy any house at all.
Here's a guide that can help you decide if a jumbo loan is right for you.
What Is A Jumbo Loan?
Let's start by going over the definition of a jumbo loan. A jumbo loan, or jumbo mortgage, is a mortgage loan that exceeds the limits set by the Federal Housing Finance Agency (FHFA). Jumbo loans are called non-conforming loansbecause they don't conform to these limits.
Since jumbo mortgages don't have the guarantees that come with conforming loans, borrowers tend to be subject to greater scrutiny and may have higher borrowing costs. A jumbo loan may attract different investors than those who customarily buy conventional mortgage bonds.
Like conventional mortgages, jumbo loans come in a variety of terms and repayment schedules, and they can be fixed-rate or adjustable-rate loans. For example, Rocket Mortgage® is currently offering 15- and 30-year fixed or 7-year adjustable-rate jumbo loans.
Jumbo Loans Vs. Other Mortgage Types
When trying to understand jumbo loans, it's helpful to first know how the mortgage industry works: Mortgages are originated by lenders, who immediately sell them to mortgage investors like Fannie Mae or Freddie Mac. However, Fannie and Freddie are only authorized to purchase mortgages that conform to the FHFA's limits, which means they can't purchase jumbo loans.
After buying these mortgages, Fannie and Freddie bundle them together with other, similar loans for sale to investors on the secondary mortgage market. A similar process often happens with jumbo mortgages, but different investors are involved.
See What You Qualify For
Congratulations! Based on the information you have provided, you are eligible to continue your home loan process online with Rocket Mortgage.
If a sign-in page does not automatically pop up in a new tab, click here
Understanding Conforming Loan Limits
Fannie and Freddie set limits – called conforming loan limits – on how high your mortgage can be. Conforming loan limits vary by state and market. In 2023, you can only borrow up to $726,200 for a single-family unit in most parts of the U.S.
However, conforming loan limits go as high as $1,089,300 in Alaska and Hawaii, where the median price of a home is far above the national average. In other high-cost areas, loan limits are set on a county-by-county basis.
To find the conforming limits where you're looking to buy a home, check this FHFA map.
What If You Can't Find A House Within The Conforming Limits?
If you want to own a home in one of the most expensive housing markets in the U.S., you may need a jumbo loan. Don't worry, though – you're not alone. With the currently sizzling housing market, many people are finding that even modest homes require a jumbo mortgage in some areas.
Because of this demand, lenders are becoming more comfortable offering jumbo mortgages. Rocket Mortgage offers the Jumbo Smart loan, which is available with 15-year or 30-year fixed interest rates or a 7-year adjustable-rate. The 7-year period of the adjustable-rate mortgage (ARM) refers to how long the rate stays fixed at the beginning of the loan period, though all ARMs come with 30-year repayment terms. After the first 7 years, the jumbo ARM will adjust every 6 months.
Jumbo Home Loan Rates
It makes sense that lenders might charge higher interest rates on jumbo loans since, as already mentioned, there's so much risk involved. However, market data suggests that interest rates on jumbo loans are very competitive with market rates.
At today's rates, the difference between conforming and non-conforming loans ranges from just 0.25% to 1%. In fact, some jumbo loans have rates that are lower than other mortgage loans.
Jumbo Home Loan Requirements
Jumbo loans work differently than conventional mortgages. These loans have stricter requirements than other types of mortgages, and you'll have to meet very specific property type, down payment, credit score and debt-to-income ratio requirements to get one.
Property Types
You can buy various types of properties with a jumbo loan because the government doesn't restrict how you can use your jumbo loan. As long as you meet your lender's other requirements, you can use most jumbo mortgages for primary residences, vacation houses and investment properties.
Down Payment
Jumbo loans typically have much higher down payment requirements than conforming loans. It's common to see lenders require 20% down on jumbo loans for single-family units. You may also need a higher down payment for second homes and multifamily units. Finally, the down payment required is based on your loan amount and credit score as well.
With Rocket Mortgage's Jumbo Smart loan, you'll need a 10.01% down payment for a single-family property up to $2.5 million. To purchase a two-family property, or duplex, you'll need a 15% down payment.
Credit Score
Your credit score is another major factor when seeking a jumbo mortgage. Your credit score is a numerical rating of how reliable you are as a borrower. Your score can range from 300 – 850, and it's based on several factors.
The exact credit score you'll need to qualify for a jumbo mortgage will depend on the lender and the loan terms. With a Jumbo Smart loan, the minimum requirement for a 30-year fixed on primary residences, vacation homes and investment properties is a 680 median FICOⓇ Score, though this can vary up to 760 depending on the property type and what you're looking to do in your mortgage transaction.
The minimum credit score for a 15-year fixed loan or a Jumbo Smart ARM is 740.
Debt-To-Income Ratio (DTI)
Your debt-to-income (DTI) ratio compares how much money you earn versus the amount of your debt. To find your DTI ratio, divide all of your required monthly debt payments by the amount you earn before taxes.
For example, if you pay $1,000 a month in debt bills and you bring home $2,000 a month before taxes, your DTI ratio is 50%: $1,000 divided by $2,000.
A low DTI ratio is very important when you get a jumbo loan because it tells lenders that you will have enough cash flow to cover your mortgage payments. If you have a higher down payment or credit score, you may qualify for a jumbo loan with a higher DTI ratio.
For a Jumbo Smart loan from Rocket Mortgage, you'll need a DTI of 45% or lower.
Find out if a Jumbo loan is right for you.
See rates, requirements and benefits.
Other Potential Requirements For Jumbo Mortgages
When lenders are asked to assume greater risk, they're usually going to be picky about who they lend to. Because of this, there are some special requirements that may need to be met when applying for a jumbo loan.
Cash Reserves
Lenders need to know that you can make consistent, regular payments on a jumbo loan. Your lender will ask you for bank statements to prove that you have money in the bank to keep up with payments. It's not uncommon for lenders to ask jumbo borrowers to have up to 12 months' worth of expenses in reserve before they can get a loan.
Having cash in your bank account isn't the only way to meet reserve requirements, however. You may qualify using the full assets of your retirement account at Rocket Mortgage, so you don't need to cash out all of your funds to meet the reserve rule. In some cases, business and gift funds may also go toward your reserve requirements.
Higher Closing Costs
Closing costs are usually in the 3% – 6% range of your total home value, but jumbo loans come with much higher closing costs than conventional mortgages. On a $700,000 mortgage, you can expect to pay $21,000 – $42,000 in cash at the closing table.
Consistent Income
Lenders only offer jumbo loans to buyers with a predictable and regular income. Lenders often ask to see up to 2 or more years' worth of W-2s, tax documents and 1099s when you request a conventional loan. With a jumbo loan, your lender may ask for more documentation and proof that your income is unlikely to change after you get the loan.
Manual Underwriting
Jumbo loans are often manually underwritten. A finance expert will go through your credit report, assets and bank statements with a fine-toothed comb and bring to light any past missteps. If you have a bankruptcy or foreclosure on your report, you'll have a harder time getting a jumbo loan.
Does The VA Offer Jumbo Loans?
The VA offers jumbo loans to qualifying service members. In fact, the VA sets no specific loan limits most of the time. The only limit in many cases is based on lender risk tolerance.
Loan Requirements
For a VA jumbo loan, it's possible to get a loan without a down payment, but only with a median FICO® Score of 640 or higher for a loan up to $1.5 million. With a median score of 680 or better, you can get a mortgage up to $2 million with a 10% down payment.
The DTI needed to qualify for a VA jumbo loan can vary based on a number of factors such as loan type, credit score and the amount of residual income you have.
These are the requirements for Rocket Mortgage, but other lenders may have different policies in place.
VA Appraisal Standards
VA property standards are the same for a jumbo loan as a standard VA loan. The home has to be "clean, sanitary, sound and safe" before you move in. Although other loans feature safety checks as well, the VA check is slightly more thorough, in addition to considering the resale value of the property.
You may be wondering how a home being purchased with a jumbo loan can fail to meet livability standards, but even questionable homes in the highest price markets can command seven-figure prices.
VA Funding Fee
The VA funding fee will be higher on a jumbo loan because of the increased loan amount, so it's worth planning for. Depending on factors like your down payment and whether it's your first time using a VA loan, the funding fee is anywhere between 1.25% and 3.3% of the loan amount. In addition to covering it yourself, you have the option of asking for a seller concession – or you may be able to finance it into a loan.
Types Of Property
You must intend to treat your home as a primary residence. You can't buy a vacation home or investment property with a VA jumbo loan. The loan limit for VA jumbo loans at Rocket Mortgage is $1.5 million.
How To Apply For A Jumbo Loan
The process of applying for a jumbo loan is similar to other types of mortgages. Here's how it works:
1. Choose A Lender
Like with any type of mortgage, you'll first need to choose a lender. You'll want to be especially diligent about shopping around to see who will give you the most favorable terms. With such a large loan, even a small difference in interest rate can save you thousands of dollars over the life of your loan.
2. Get Your Initial Mortgage Approval
Once you've chosen a lender, you can start the process of getting your initial mortgage approval. You'll provide your lender with documentation regarding your finances and they'll tell you how much you qualify for and at what interest rate.
3. Find A House And Submit An Offer
With your initial mortgage approval in hand, you can find the perfect property and submit your offer. A real estate agent can help you navigate this process, setting up showings, handling paperwork and negotiating with the seller.
4. Get An Appraisal And Go Through Underwriting
Once your offer has been accepted and you're under contract, your lender will get to work underwriting your loan. As previously mentioned, jumbo loans often require manual underwriting, which just means that a person will be completing the process themselves rather than running it through a computer.
Your lender will also order an appraisal to ensure your property isn't worth less than the amount of money they're lending you to purchase it.
5. Close On Your Jumbo Loan
Once the appraisal and underwriting is complete, your lender will tell you you're clear to close on your jumbo loan. You'll need to know how much cash to bring to closing to cover your down payment and closing costs, which will be detailed for you in your Closing Disclosure.
Jumbo Loan FAQs
To help you learn more about jumbo loans, we've compiled the answers to some of the most frequently asked questions about this type of mortgage.
What is a jumbo mortgage?
A jumbo loan is any home loan that exceeds the conforming loan limit. The conforming loan limit is set by Fannie Mae and Freddie Mac, and it can vary by location and from year to year.
What is the minimum amount for a jumbo loan?
The minimum amount of a jumbo loan varies depending on the year and the location of the property. In 2023, a jumbo loan for a single-family home in most parts of the U.S. is any loan greater than $726,200.
Is a jumbo loan a conventional loan?
Jumbo loans are considered conventional loans because they're not backed by the federal government.
Can I get a jumbo loan refinance?
Yes, you can get a jumbo loan refinance if you meet lender eligibility criteria. Loan limits and equity requirements for jumbo loans from Rocket Mortgage will depend on the purpose of the loan.
The Bottom Line: Jumbo Loans Make Homeownership Possible Even In The Most Expensive Real Estate Markets
If you want to buy a home in a high-price market, you'll need a jumbo loan. The good news is that these loans are becoming easier to access online and qualify for.
If you're ready to get rolling, you can start your application right now or call (877) 541-1738 to discuss your particular needs.
Take the first step toward buying a house.
Get approved to see what you qualify for.
Related Resources
Viewing 1 - 3 of 3