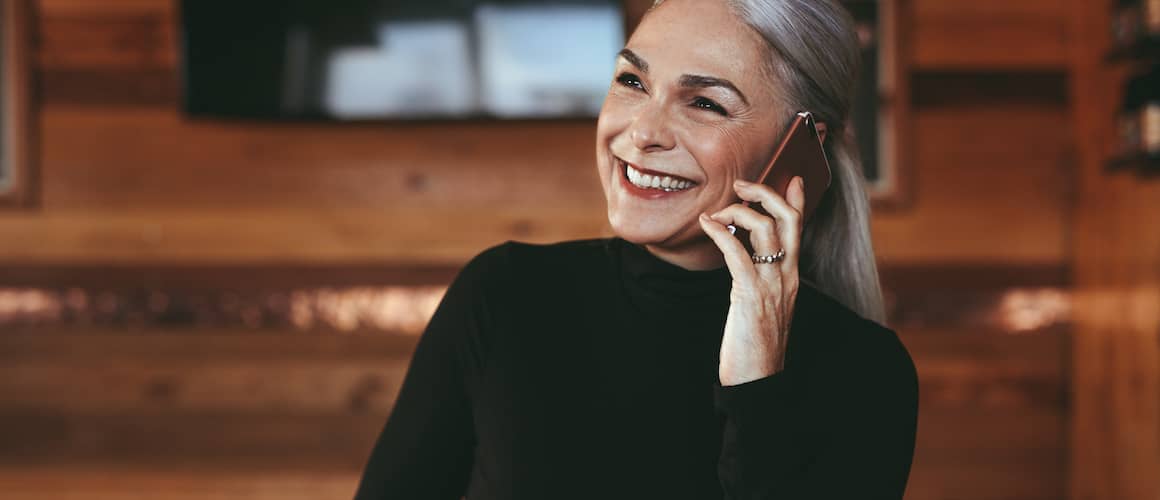 Jumbo Vs. Conventional Loans: Is There A Difference?
Melissa Brock5-minute read
May 24, 2023
Share:
When buying a house, you may not realize the wide variety of loan types available to you. As soon as you start talking with your lender, you'll quickly realize you can tap into a range of government- and non-government-backed loan options.
Let's take a look at jumbo versus conventional conforming loans, the requirements for each type of loan and some FAQs pertaining to each. But first, let's clear up a common misconception.
Is There A Difference In A Jumbo Loan Vs. A Conventional Loan?
Jumbo loans are mainly used for large, luxury homes or properties in competitive markets. A jumbo loan exceeds the Federal Housing Finance Agency (FHFA) limits for conventional loans bought by Fannie Mae or Freddie Mac. The mortgage industry also calls jumbo loans "nonconforming loans" because they don't "fit" within these limits. Put simply, jumbo loans go above and beyond what conforming loans cover.
A conventional mortgage is, by definition, any non-government-backed loan. Most conventional mortgages meet Fannie Mae and Freddie Mac requirements and are therefore also considered "conforming," but jumbo loans – which are nonconforming – are also considered conventional mortgages because they're not insured by the federal government.
What Are Conforming Loan Limits?
Every year, the FHFA puts a dollar limit on the mortgages that Freddie Mac or Fannie Mae will buy or guarantee. Fannie Mae and Freddie Mac are government-sponsored entities originally created by Congress. They buy mortgages from lenders and repackage them into mortgage-backed securities before selling them to investors on the secondary mortgage market. This provides stability to the mortgage market, and the trickle-down effect is lower interest rates for consumers.
If you're unsure of which type of loan you should use, consider how much you'll need to borrow to purchase a home. If your desired loan amount is over the FHFA's conforming loan limit, a jumbo loan may be right choice for you. You can find out more information about jumbo loans by filling out a mortgage application and speaking with a lender.
See What You Qualify For
Congratulations! Based on the information you have provided, you are eligible to continue your home loan process online with Rocket Mortgage.
If a sign-in page does not automatically pop up in a new tab, click here
Jumbo And Conforming Loan Comparison
Jumbo and conforming mortgages have more differences than just the loan amount you can borrow. Here's a snapshot of the qualification requirements for these two types of loans and how they're different:
| | | |
| --- | --- | --- |
| Qualifications | Conforming Loan | Jumbo Loan |
| Loan Amount (For 1 Unit) | $726,200 – $1,089,300 | Up To Several Million Dollars |
| Down Payment | 3% – 20% | 10.01% – 25% |
| Minimum Credit Score | 620 | 680 |
| Maximum Debt-To-Income Ratio (DTI) | 50% | 45% |
| Reserves Required | Up To 6 Months | Up To 12 Months |
| Loan-To-Value Ratio (LTV) | ≤ 97% | ≤ 89.99% |
The above borrower's requirements can vary depending on your lender, the loan amount, your state and your financial situation.
Jumbo Loan Requirements Vs. Conforming Mortgage Requirements
The process of applying for a jumbo (nonconforming) loan is similar to the process of applying for a conforming mortgage, but jumbo loans typically have stricter requirements – as you can see above. Here's more on the differences in requirements for jumbo loans versus conforming loans:
Credit score: You may need a minimum credit score of 620 for a conforming loan and a 680 or better credit score for a jumbo loan. If you have a credit score at the low end of the qualifying range, you may face a higher interest rate for both loan types.



Income: A higher loan amount means bigger monthly payments. Therefore, you must earn more money. You should be able to show predictable, regular income with both types of loans, but with a jumbo loan especially, your lender will want to see evidence of enough steady income.



Down payment: Lenders will likely require a down payment of 10% or more on jumbo loans for 1-unit homes. You may need to put more down on second homes, investment properties and properties that are two to four units. The down payment requirement may also be based in part on your loan amount and credit score.



DTI: For most conforming conventional loans, you'll need a DTI of 50% or less, but the specific requirement depends on the type of mortgage you're applying for. For a Jumbo Smart loan from Rocket Mortgage®, you'll need a DTI of 45% or lower.



Required reserves: You usually need to have up to 6 months of reserves for a conforming loan and up to 12 months for a jumbo loan.
Talk with your lender about qualifications and the personal information you'll need to provide. Home buyers typically must provide the lender with the following items:
Pay stubs


Tax returns


Bank statements


W-2 forms or 1099s
Note that jumbo loans sometimes go through a manual underwriting process before approval, so the process can take longer than a conforming loan.
Mortgage Rates For Jumbo Vs. Conforming Loans
Your lender will likely charge higher jumbo loan rates versus conforming rates. This is because you're seeking a larger loan amount with a jumbo loan, creating more risk for the lender.
However, not all jumbo loans have a higher interest rate. Whether there's a difference in rate depends at least in part on market demand for jumbo and conforming loans. If the interest rate for jumbo loans is higher than the rate for conforming mortgage loans, the difference is typically just 0.25% – 1%.
Keep in mind that your rate will be influenced by your personal financial situation, too. The best course of action you can take is to apply for a home loan and see which types of financing you qualify for and at what rates.
Get approved to buy a home.
Rocket Mortgage® lets you get to house hunting sooner.
Jumbo And Conforming Loan FAQs
Learn more about the differences between jumbo and conforming loans from the answers to these frequently asked questions.
Is a conforming mortgage better than a jumbo loan?
Conforming mortgages aren't "better" than jumbo loans. In fact, jumbo loans aren't worse than any other types of mortgages – they simply must fit your lifestyle and situation. However, it's important to realize you may end up with a higher interest rate in some situations, and you must make sure you can afford the monthly payments.
How do I find a jumbo loan lender?
Many lenders and financial institutions, including Rocket Mortgage, offer jumbo loans. As a general rule, you'll want to choose a lender that will assist you throughout the entire loan process, from application to closing. The Home Loan Experts at Rocket Mortgage are happy to help you find the best loan option for your needs.
Are jumbo loan rates always higher than conforming loans?
Having a jumbo loan doesn't mean you will automatically "get" a high interest rate. In fact, lenders are often more competitive with their jumbo mortgage rates than conventional loan interest rates. Your credit score, down payment amount, DTI and earnings will actually have a bigger impact on your rate than the loan amount you take out.
What factors will influence my jumbo loan interest rate?
Conditions that affect a jumbo loan's interest rate include your credit score, LTV, property type and occupancy type (whether you plan to treat a home as a primary residence or a secondary residence). You may also experience a rate increase if you choose to pay taxes and insurance on your own instead of putting them into escrow.
How can I avoid a jumbo loan?
If you don't want to take out a jumbo home loan, you can consider alternatives. You may want to save for a larger down payment to avoid the need for a jumbo loan. You can also narrow down your home search to less expensive properties so you can finance the purchase with a conforming loan.
The Bottom Line
If the home you want to purchase doesn't fit within the conforming loan limits, all is not lost. In fact, many homes in certain pockets of the country don't fit within the parameters of the conforming loan limits of the FHFA. This is where a jumbo loan – with its larger loan limit – can be especially useful.
However, jumbo loans have different qualification requirements and a stricter underwriting process than conforming loans.
Ready to become a homeowner? Start your mortgage application online and learn more about the types of financing you may qualify for. You can also give us a call at (833) 326-6018.
Take the first step toward buying a house.
Get approved to see what you qualify for.