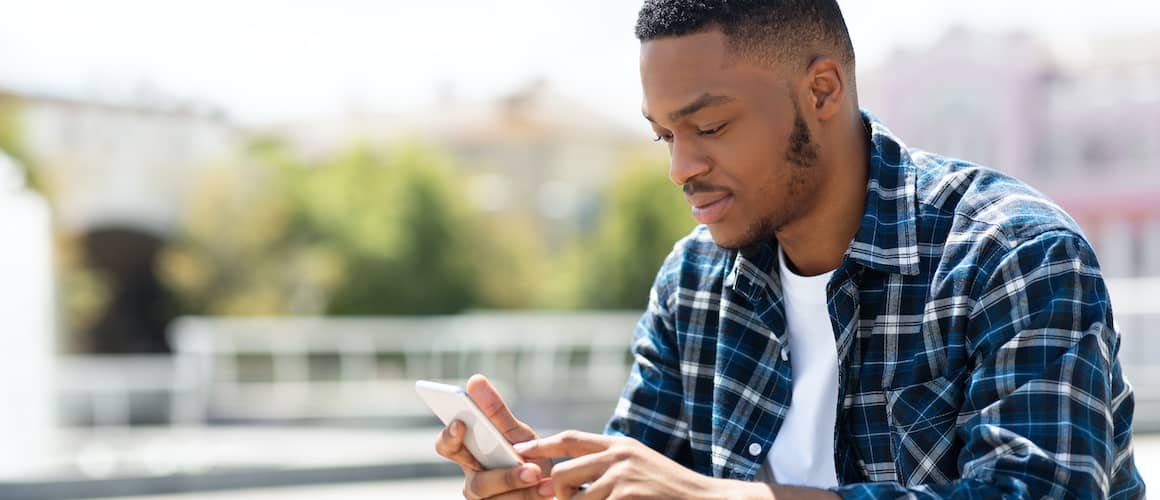 Opening New Doors To Homeownership With A Jumbo Smart Loan
Kevin Graham4-minute read
October 18, 2021
Share:
The national conforming loan limit for 2021 is $548,250. While this can be higher in certain real estate markets where competition is more fierce or housing might be harder to come by, in many cases, you may have to think beyond the realm of conforming loans to get the home of your dreams or even one that matches your needs.
The Jumbo Smart loan from Rocket Mortgage® is a new option for loan amounts up to $2.5 million. Even better, unlike past jumbo loan options you might have been exposed to, it doesn't necessarily require as big a down payment as you might think.
It also doesn't require submission of reams of paperwork. Combined with a better appraisal process, this should make your mortgage experience smoother.
Oh, and did we mention rental properties? Just thinking about this gets us excited, so let's start by talking about who this is for before running through the benefits for those looking to buy or refinance a home. We'll close by touching on what you need to know to qualify.
Who Needs A Jumbo Smart Loan?
The Jumbo Smart loan is for those who are looking to buy a home that falls above local conforming loan limits which would normally be purchased by mortgage investors like Fannie Mae, Freddie Mac, the FHA and VA.
In most areas of the country, the limit for a single-family property is $548,250. Limits in high-cost areas are set at the county level and can be as high as $822,375. This latter number represents the single-family limit in Alaska and Hawaii as well. Conforming loan limits may also be higher if you have a 2 – 4-unit property.
For loans above your local conforming loan amount, you'll need a loan that allows you to up your approval amount. That's where Jumbo Smart loan comes in.
What Are The Benefits Of A Jumbo Smart Loan?
The first and most obvious benefit of this mortgage option is the chance to qualify for loan amounts up to $2.5 million through Rocket Mortgage® on 1 – 2-unit properties. However, there are several features of this program that add to its attractiveness.
Cutting Down Payment Down To Size
Traditionally, you needed at least a 20% down payment in order to get a jumbo loan. This makes clearing the bar to homeownership much harder for those in areas that are particularly high cost.
The Jumbo Smart loan from Rocket Mortgage® lets you buy a home with a down payment of as low as 10.01% for a 1-unit property. If you want a 2-unit property, the minimum down payment is 15%.
While this is not insignificant, it does make things quite a bit easier if you're saving for a house.
No Mortgage Insurance
Unlike typical conventional loans, you won't have to pay private mortgage insurance on our Jumbo Smart loans. This is a real game changer because you typically have to pay PMI until you get to at least 20% equity in your home.
Mortgage insurance is typically anywhere between 0.5% – 1% of the loan amount annually. On a $1 million loan, this alone could save you anywhere between $416.67 – $833.33 per month.
Opening Up Your Home Equity Options
Will get into some of the details around requirements below, but you can take cash out with loan amounts up to $2 million on all property types, including primary homes, vacation homes and rental properties. Many lenders restrict the types of property you can take cash out on when it comes to jumbo loans, so this is a big deal.
Simplified Process
For many types of income, the documentation standards for this product follow Fannie Mae guidelines, which allow us to use more technology and automation that previously did not exist on jumbo loans. The use of technology and automation allow for a hassle-free mortgage experience on the Jumbo Smart loan.
Valuations of higher-priced properties have often required two appraisals in the past. While there still may be situations where we need two if there's a problem with the first appraisal, for instance, most clients will be able to use just one appraisal to qualify on a Jumbo Smart loan.
This speeds up the mortgage process and allows us to help you get the keys or accomplish your refinancing goals even faster.
Investment Properties
We teased earlier, but we're really excited to be able to open up this loan option for rental properties. This isn't necessarily a standard feature for many jumbo loans aimed at the upper end of the market. We'll get into this little more when we talk about how to qualify below.
Get approved to buy a home.
Rocket Mortgage® lets you get to house hunting sooner.
Who Qualifies For A Jumbo Smart Loan?
Before we get directly into qualifications, it's worth noting that this product is intended for loan amounts between your local conforming loan limit and $2.5 million. The loan limit on investment properties is $2 million. Properties must also be 1 or 2 units, with the exception of vacation homes which are single-family only.
Credit Score
The credit score you need to qualify for a jumbo loan is going to be slightly higher than it is for other loan products. The Jumbo Smart loan is no different in this respect.
The minimum credit score for primary residences, vacation homes and investment properties is a 680 median FICO® Score. With that said, this can vary up to 760 depending on property type and what you're looking to try to do in your mortgage transaction. Speak with a Home Loan Expert for more details.
Debt-To-Income Ratio (DTI)
DTI is a ratio comparing your gross monthly income to your minimum monthly installment and revolving debt payments, expressed as a percentage. The formula is as follows.
Installment debt + Revolving debt
_______________________________
Gross monthly income
To take a simple example, if you make $20,000 in monthly income and have $5,000 in monthly debts, your DTI is 25%. In order to qualify for a Jumbo Smart loan, you need to keep your DTI at 45% or lower.
If you like what you've seen and think our Jumbo Smart loan is right for you, you can get started online! You can also speak with one of our Home Loan Experts at (833) 230-4553.