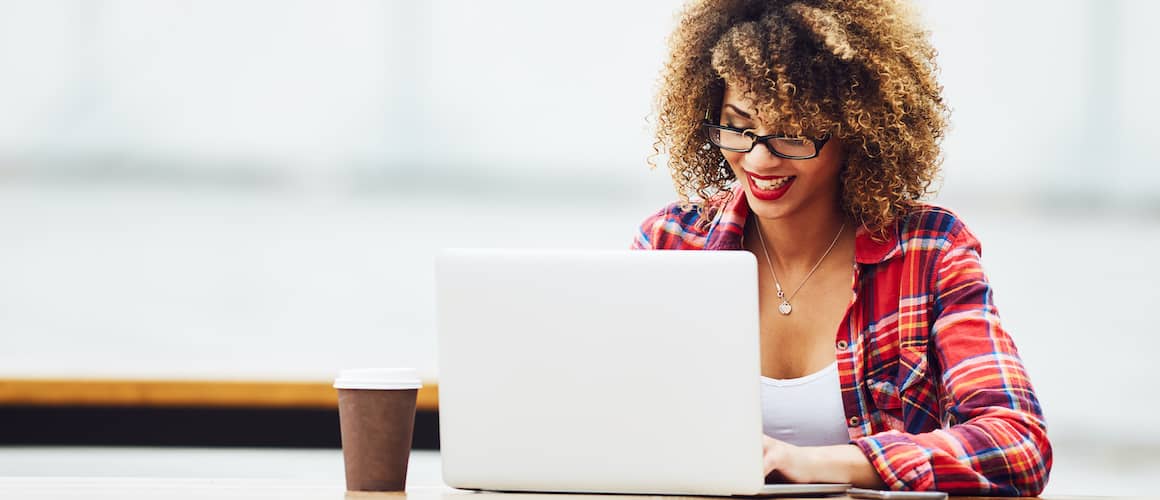 Get Questions Answered And Take Action With Self-Service Options Available 24/7 With No Wait
Lauren Nowacki3-minute read
February 08, 2021
Share:
When you want to learn more about the mortgage process or manage your loan, you don't want to wait around for someone to assist you. Self-service options put the power in your hands, enabling you to find the information you need and take action on your loan on your schedule, not anyone else's.
We know your time's important, so we've created a couple of interactive options that are available to you by phone or online, without the need to speak to a live person. Learn more about these self-service options that are available anytime with no wait.
Try Our Automated Phone System
An automated phone system, also known as Interactive Voice Response (IVR), is a feature that allows you to get certain information or take certain actions on your loan over the phone, without having to wait for and speak to a live person. This self-service feature is the quickest way to get things done over the phone.
How Can The Automated Phone System Help?
There are several different options available to get information fast, have your questions answered and complete specific tasks.
Payment option: Find out when your last payment was made, when your next payment is due and your current principal balance with our payment option. You'll also be able to make a same-day payment or set up a future payment using this feature.
Escrow option: Get past and upcoming property tax and homeowners insurance information, including disbursement amounts and dates.
Payoff option: Thinking about paying off your loan? Use this option to request a payoff for your loan or find out how much you have left to pay to satisfy the terms of your loan.
Seasonal 1098 option: When it's time to file your taxes, you can hear all of the information on your 1098, also known as your Mortgage Interest Statement, through this seasonal option.
How To Access The Automated Phone System
If you're a client currently serviced by Rocket Mortgage®, you can access the system whenever you need it. To do so, simply call 800-508-0944 and follow the prompts. To reach the payment option directly to make a payment, set up a future payment or get account information, dial 800-646-2133.
Chat With Liv
Liv is the name of our virtual, online assistant that makes your mortgage journey easier. Providing instantaneous, 24/7 assistance via webchat, Liv helps you take action on your loan and learn more at your own pace, without needing a live person.
How Can Liv Help?
Liv can answer general or loan-specific questions, offer personalized information, help you make payments, assist you in navigating the Rocket Mortgage® Servicing site and provide information on COVID-19 assistance. Liv can also assist you in more complex transactions, like making a payment.
Here are some ways to use Liv, whether you currently have a loan with us or are considering purchasing a home.
Make payments: Liv can help you make your monthly mortgage payment, a one-time principal, interest, taxes and insurance (PITI) payment (today or in the future) or a one-time PITI and additional principal payment. You can also use Liv to set up monthly autopay.
Get personalized information: Liv can notify you of pending payments you have or your next payment due date. You can also find answers to FAQs from our Client Relations and Servicing teams and request to opt-out of marketing and promotional communication.
Get answers to your questions. Liv can help you find answers to frequently asked questions about documents, 1098, escrow and homeowners insurance, for example.
How To Access Liv
You can access Liv by clicking the "Chat Now" feature on the bottom right corner on QuickenLoans.com or RocketMortgage.com. To better serve you, Liv will ask if you're interested in buying a home, refinancing or if you're a current client. From there, Liv's intelligent routing will help point you in the right direction and help you take an action or learn more based on what you want to do.
What Are The Benefits Of Using The Automated Phone System Or Liv?
The automated phone system and Liv allow you to get your questions answered or take action on your loan without having to speak with a team member. That means assistance is available 24 hours per day, 7 days per week, 365 days per year with no hold times. It's fast, safe and convenient and there's never a wait. With these self-service options, you can get your questions answered on your time.
Ready to give these features a try? To get started with our automated phone system, simply call 800-646-2133. To start chatting with Liv, visit QuickenLoans.com or RocketMortgage.com and look for the "Chat Now" icon at the bottom of the page.