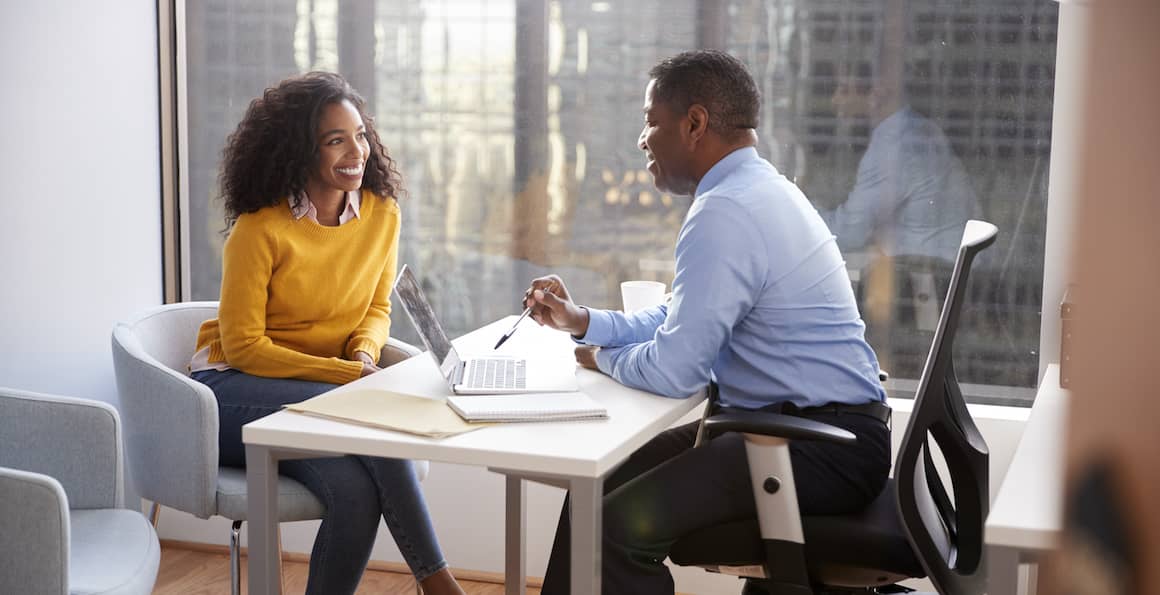 The Benefits Of Servicing With Rocket Mortgage
Kevin Graham3-minute read
July 27, 2023
Share:
Going through the mortgage purchase or refinance process can sometimes be scary. It's for this reason that you'll want a mortgage company in your corner to take you through the twists and turns of each part of the process.
You want the advantages that come from years of experience, with company qualities like customer service, convenience and access to technology, to name a few.
One important factor to consider when selecting a mortgage company is whether it services loans. A mortgage company that will service your loan after you close can be a huge benefit, but you have to know what to look for.
What Is Mortgage Servicing?
Your mortgage servicer manages your mortgage from just after closing until the loan is paid off. A few responsibilities of a mortgage servicing company include:
Collecting monthly payments
Maintaining records of payments and loan balances
Providing timely communication
Paying taxes, as well as homeowners and (if applicable) mortgage insurance
Overseeing the escrow and impound accounts
Following up on delinquencies
For example, Rocket Mortgage® is both a mortgage originator – responsible for lending you the money to finance your mortgage – and a servicer, managing the payments until your loan is paid off. Instead of the relationship ending at the closing table, you'll receive outstanding service throughout the life of your loan.
Benefits Of Rocket Mortgage Servicing
Now that we've distinguished the difference between a mortgage lender and servicer, let's examine the qualities you should look for when choosing a mortgage company for your loan.
Fewer Servicing Fees
Rocket Mortgage charges fewer servicing fees than most other servicers. Most importantly, there's no charge to make a payment on your mortgage, whether over the phone or online. This free service can save you hundreds – even thousands – of dollars over the life of your loan, as most servicers charge clients to use their payment options, like paying over the phone or using their websites.
That said, when choosing a mortgage company, make sure you ask about any additional fees that will be added on top of your mortgage payments.
Multiple Payment Options
Convenience is an important factor when comparing different mortgage lenders and servicers.
On top of checking out the servicing fees, you'll want to explore the payment options provided by the servicer in question, such as over-the-phone payments and recurring payment schedules.
Rocket Mortgage, in addition to having no service charges for a payment, provides several different payment options:
Technology
When life gets busy, sometimes it's hard to keep up with all the paperwork and payments that come with getting a mortgage. At Rocket Mortgage, you have access to a personal online account, allowing you the ability to:
It's the 21st century, and it's important for your mortgage company to recognize the value and convenience that can come with access to top-notch technology.
Client Experience
When searching for a mortgage company, you'll want to choose one that goes above and beyond what's typically expected during the home buying process. You'll also want a company that cares about its clients.
We are obsessed with finding a better way and improving your experience. As an example, we recently made several changes to simplify our process for clients dealing with open homeowners insurance claims. These should enable you to move forward faster.
Credentials
As the nation's seventh-largest mortgage servicer, Rocket Mortgage has serviced more than 2.2 million mortgages since 2010. Better than 90% of our clients would recommend us to a friend or colleague.1
The Bottom Line
If you're ready to make the leap into homeownership, make sure you do your homework. Many mortgage companies boast the "lowest rates," but not all will talk about (or even offer) mortgage servicing. Make sure when you do choose a mortgage lender, you choose one that provides topnotch loan servicing so your home buying experience is a positive one.
Are you ready to get started? You can apply online today!
1 Based on a Rocket Mortgage market research questionnaire of clients whose loans closed between January 1, 2020, and June 30, 2020.
Get approved to buy a home.
Rocket Mortgage® lets you get to house hunting sooner.
Related Resources
Viewing 1 - 3 of 3