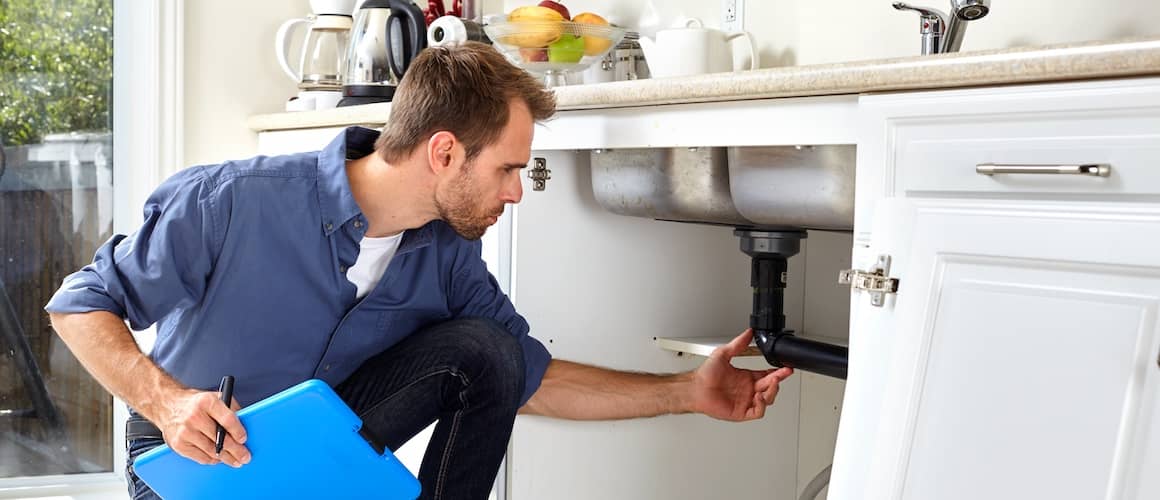 What Are The VA Loan Appraisal and Inspection Requirements?
Miranda Crace8-Minute Read
February 13, 2023
Share:
Many home buyers use the terms "VA home inspection" and "VA appraisal" interchangeably, but they have some differences. A VA appraisal is always required and shares some elements with a conventional home appraisal. Home inspections, however, go far beyond VA appraisals and do much more to protect buyers.
Read on to learn more about how VA inspections differ from VA appraisals.
Does A VA Loan Require A Home Inspection?
Department of Veterans Affairs (VA) loans don't require a home inspection. They are optional but often highly recommended by the lender. In this respect, VA loans are like Federal Housing Administration (FHA), conventional and most other types of home loans. VA loans, however, require a home appraisal to determine the home's value for lending purposes and to ensure that the home meets the VA's minimum property requirements (MPRs).
Because VA home appraisals involve evaluating whether the home meets certain requirements (put in place to protect veterans from purchasing unsound properties) some people may confuse the VA appraisal with an inspection.
See What You Qualify For
Congratulations! Based on the information you have provided, you are eligible to continue your home loan process online with Rocket Mortgage.
If a sign-in page does not automatically pop up in a new tab, click here
VA Appraisal Vs. Home Inspection
A VA appraisal's main job is to assess the home's fair market value. Lenders use this number to ensure you're paying what the home is worth (and not more). They also use it to ensure the home has enough collateral in it should you default on your loan.
But the VA appraisal has other jobs, too.
The VA appraiser must make sure the home is safe, sound, and sanitary. In other words, the home is ready to be lived in and is unlikely to cause the veteran any harm physically or financially. The appraiser must make sure the home meets the VA's minimum property guidelines and that it's in good enough condition that it won't become a money pit and put you further into debt.
There are still major limitations to a VA appraisal, however, and it should not be treated as a full home inspection. The appraisal looks at the "surface" stuff, but an inspector takes a deep dive into every nook and cranny of the home to find anything that is currently wrong or could go wrong in the next few years.
Get approved to buy a home.
Rocket Mortgage® lets you get to house hunting sooner.
VA Appraisals Vs. Conventional Appraisals
It's a common myth that VA appraisals are "stricter" or "worse" than conventional appraisals. They have a lot of similarities and, quite honestly, aren't much different.
Similarities
Both VA and conventional appraisals' objective is to find the home's fair market value. The appraiser visits the house, takes measurements, surveys its condition and takes pictures.
The appraiser for both appraisal types also compares the subject property to three comparable properties that sold within the last 6 months and are located nearby. This is how the appraiser comes up with the fair market value.
Both VA and conventional loan appraisers also look for significant issues with the home and major value-enhancing upgrades. For example, a large hole in the roof would hurt the appraisal, while a larger kitchen with gourmet appliances would better the subject property, increasing its value.
The lender always orders the appraisal from a third party, but the buyer pays for it.
Differences
VA appraisals differ from conventional appraisals in the minimum property requirements (MPRs). While minimum property requirements may sound daunting to buyers who worry the requirements could get in the way of their loan approval process, denials are relatively rare. Where they occur, they should generally be a source of relief for the buyer, as they have prevented the purchase of a property that was overvalued or that would be a money pit due to major structural issues with the home.
While sellers often fear the MPRs, if they've taken care of the property, most appraisers pass the property or can easily fix the issues that the appraiser finds so that the property passes.
| | |
| --- | --- |
| VA Appraisals | Conventional Loan Appraisals |
| Establish a fair market value (FMV) for the home | Establish a fair market value (FMV) for the home |
| Use 3 real estate comps to help establish the FMV | Use 3 real estate comps to help establish the FMV |
| Look for major issues that will lower the value | Look for major issues that will lower the value |
| Look for major upgrades that will raise the value | Look for major upgrades that will raise the value |
| Include Minimum Property Requirements | Do not include Minimum Property Requirements |
Get approved to buy a home.
Rocket Mortgage® lets you get to house hunting sooner.
VA Minimum Property Requirements (MPRs)
The U.S. Department of Veterans Affairs establishes the MPRs. The purpose is to ensure the property's safety, soundness and sanitation.
Here are the top MPRs and what you must know about them.
Space Requirements
All homes must have enough space for your family. This includes adequate living space, sleeping quarters, cooking and dining areas, as well as enough bathrooms. The home doesn't have to be large – just big enough to fit your family's needs according to the VA guidelines.
Access And Encroachments
All properties must have year-round street access to the home, and any private roads must have a permanent easement and be managed by a homeowners association (HOA). The property must also not encroach on another property. This includes any part of the property, such as a garage, utility easement or any other building.
Hazards
The property must be free of any natural hazards, including flood zones, sinkholes and any type of environmental contamination. This includes radon gas, asbestos and lead-based paint. The MPRs consider any threat to physical health or safety a hazard and anything that could affect the structural soundness of the property.
Water Supply, Sanitary Facilities And Sewage Disposal
The property must have year-round access to safe and potable water used for drinking, showering, bathing and any other sanitary uses. There must be a supply of hot water, and sanitary facilities to use for all family members. The property must also effectively manage safe sewage disposal.
Gas, Electricity And Other Utilities
Every house must have adequate utilities, including electric, gas and properly working HVAC systems. All home systems must be in good working condition, including electric and gas systems. The heating system must work well to heat the entire home up in the winter, and the A/C must work well to cool the home down in the summer.
Home Structure
The home must have well-managed structures, including a roof with at least 3 years of life left on it, crawl spaces, basements and attics free from pest damage, mold, mildew or other infestations.
The home's roof must protect it from moisture and be free of the need for immediate maintenance. All attic, basement and crawl spaces should have easy access, be free from debris or hazards and have proper ventilation.
Pest Inspection, Dry Rot And Other Signs Of Deterioration
Appraisers must note any damage caused by termites, pest infestation, dry rot or any other defects that cause structural issues with the home. The appraiser must look for issues that could make the home less stable and/or put the occupants in harm's way.
Proper Drainage
The home must be able to drain away from the foundation, and there shouldn't be any pooling of water on the site. If there are any noticeable issues with the property's drainage, the appraiser must report them.
Pools
Pools are allowed for VA financing, but they must be in good working order. The appraiser must report any defects or hazards a pool poses, which could limit its ability to pass the MPRs. As long as pools are custom for the area, they can be included in the home's value.
What To Do About Problems With The VA Appraisal
Sometimes appraisals don't work out, which can delay the loan process or cause you to lose your loan approval altogether. Here's what to do if that happens.
The Home Doesn't Meet Minimum Property Requirements
If the home doesn't meet the MPRs, you have a few options. You can ask the seller to fix the issues so you can move on with your financing and close on the loan. You can cancel the sale because the home isn't safe, sound and sanitary as is required by the VA. Or, you can request an MPR waiver, which would need to be approved by the VA, the lender, and not result in safety or sanitary issues with the home.
The Appraised Value Is Low
Sometimes the appraised value comes in lower than the price you agreed to pay. In this case, you have a few options. Since the VA loan amount can't exceed the market value because it would mean you're entering the transaction upside down (owing more than the home is worth), you have these options:
Ask The Seller To Lower The Sales Price
Some sellers will lower the sales price to meet the fair market value. This ensures they don't lose the sale and can still move forward. If the seller agrees to lower the cost, you can continue purchasing.
Pay The Difference
If the seller won't lower the sales price and you still want the home, you can pay the difference, called the appraisal gap, between the appraised value and the sales price in cash. This is in addition to any down payment you were making (not required with VA loans). Just know that you'll be investing more into the home than it's worth, which means you'll have no equity in the home when you first buy it.
Walk Away From The Sale
You also have the option to cancel the sale since you can't get financing for an amount higher than the appraised value. If you have an appraisal or financing contingency on your contract, you won't lose your earnest money and won't invest in a home for more than it's worth.
VA Loan Appraisal And Inspection Requirement FAQs:
What inspections are required for a VA loan?
While VA loans don't require a home inspection, they always require a VA home appraisal. This special appraisal is not as in-depth as an inspection, but it will give you a good idea if the home is suitable for VA financing, which again means that it is safe, sound and sanitary.
When is a home inspection required for VA loans?
A VA appraisal is always required. Home inspections are never required for a VA home loan, but they are always highly recommended. The inspector will take a much closer look at the home and its functions. You'll know exactly what you're getting, what issues may come up soon, and what you should fix right away.
When should I have my home inspection done for a VA loan?
It's always a good idea for the borrower to order a home inspection as soon as you sign a sales contract. Get the inspection going so you can decide early on in the process if you no longer want to buy the home.
Is the appraisal fee required upfront?
Yes, it is. You should plan on spending $600 or more.
What is the timeline for a VA appraisal?
The typical timeline is 10 days, but you should build in a buffer when anticipating a closing date. High demand can sometimes slow the process.
The Bottom Line
VA loan inspection requirements don't exist, but home inspections are highly recommended. Even though the VA appraisal and its minimum property requirements are quite extensive, nothing compares to a full-blown inspection. Regardless of what type of loan you get, you'll want to make sure you make a strong offer on your new home.
Getting preapproved early in the process will help you understand how much you can afford and save you time as you search for homes. Start your application and get approved with Rocket Mortgage®.
Get approved to buy a home.
Rocket Mortgage® lets you get to house hunting sooner.
Related Resources
Viewing 1 - 3 of 3