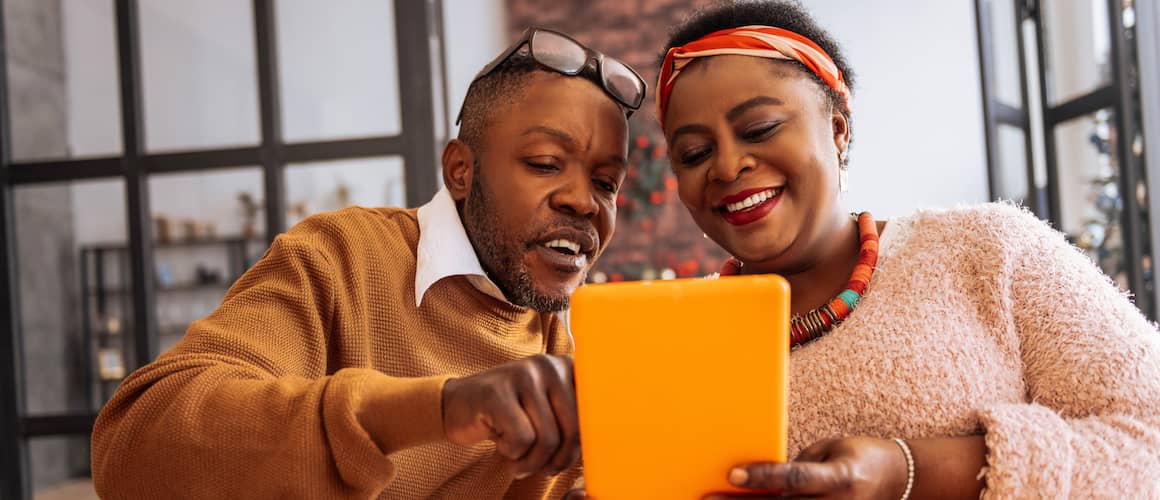 What Is A 15-Year Fixed-Rate Mortgage?
Andrew Dehan8-minute read
January 11, 2023
Share:
For many borrowers, a 15-year fixed-rate mortgage may be a better home loan option than a traditional 30-year mortgage.
But what is a 15-year fixed mortgage, how does it work and how can you know if it's the right fit for your financial situation? Let's explore together.
How A 15-Year Fixed-Rate Mortgage Works
A 15-year mortgage is defined by its term length and is one of several kinds of fixed-rate mortgages that you can apply for. These loans have an interest rate that's fixed at the time of closing, meaning the interest rate will stay the same for the life of the loan. You'll have a set monthly mortgage payment, making it easier for you to establish a firm budget. These home loans can be used to purchase a home or refinance a mortgage.
With a 15-year fixed loan, you make monthly payments for 15 years. By the end of the 15-year term, you'll have repaid the loan in full.
The long-term upside of a 15-year fixed-rate mortgage is that it costs you less than other mortgage options over the life of the loan. That's because interest rates are typically lower and loans are paid off at a faster clip, so you'll pay less in interest overall. However, 15-year mortgages come with higher monthly payments than loans such as 30-year fixed-rate conventional loans that offer longer repayment terms. As a result, a 15-year fixed-rate mortgage may put a strain on your household budget.
See What You Qualify For
Congratulations! Based on the information you have provided, you are eligible to continue your home loan process online with Rocket Mortgage.
If a sign-in page does not automatically pop up in a new tab, click here
Types Of 15-Year Mortgages
If you're interested in taking out a 15-year mortgage, you'll need to figure out what type of loan you want to pursue. Here are a few of the most common types of home loans that offer 15-year mortgage terms.
FHA Loans
FHA loans are primarily aimed at assisting lower- and middle-income households and first-time home buyers. They come with a relatively low credit score requirement (Rocket Mortgage® requires a minimum of 500) and a 3.5% minimum down payment. But at the same time, it's also worth noting that FHA loans may come with certain minimum income eligibility requirements and higher costs than some other loan options.
VA Loans
VA loans are designed to benefit eligible veterans and active-duty service members, along with qualifying surviving spouses. Like FHA loans, they're built to make homeownership more accessible to certain home buyers. VA loans have no minimum down payment requirement and no minimum credit score requirement, which is instead set by the individual lender.
USDA Loans
USDA loans, which are offered by the U.S. Department of Agriculture (USDA), are a type of mortgage loan that's available to borrowers in qualifying rural areas. These loans are typically designed for low-income home buyers with less-than-ideal credit scores. USDA loans often offer more favorable fee structures and allow borrowers to buy homes without making a down payment on the property. Rocket Mortgage doesn't offer USDA loans.
Conventional Loans
Borrowers can also opt for 15-year conventional loans, which often come with a lower down payment requirement than an FHA loan but come with higher credit score requirements as well. To qualify, you'll generally need a credit score of 620 or higher and a down payment of at least 3% of the home's value.
Find out if a 15-year fixed loan is right for you.
See rates, requirements and benefits.
The Pros Of A 15-Year Mortgage
A variety of advantages make the 15-year fixed-rate loan an attractive option to certain groups of home buyers. If your goal is to build equity, pay off your mortgage over a shorter loan term and pay less in interest, you may find that a 15-year mortgage is the right fit for you. Let's have a closer look at some benefits of the 15-year fixed mortgage.
Build Home Equity Faster
Paying off your mortgage in 15 years can help you build equity in your home at a faster rate than you would with a 30-year mortgage. This equity can then be used along the way to borrow or draw credit against if you need additional funds to renovate, upgrade or make other improvements.
Pay Less Interest Overall
The shorter repayment term means you'll end up paying less in interest over the life of the loan, saving you thousands of dollars in the long run. Say, for example, that your loan amount is $200,000, which is borrowed at an interest rate of 3.0%. This means you'll pay out $48,609 over the life of the loan. Paying an interest rate of 3.65% on a loan of $200,000 over 30 years means you'll instead pay $129,371 in interest. That's $80,762 more that you've potentially paid in interest fees that you could have spent on something else. Want to run the numbers to get a sense of potential cash savings? Use a mortgage calculator.
Own Your Home Outright Sooner
If you want to pay off what's likely your largest debt and own your home outright at a faster pace than a 30-year mortgage allows, a 15-year mortgage could be the right option since it cuts your payoff period in half.
Today's Purchase Rates
*
Pricing is currently not available for the selected value.
Cons Of A 15-Year Mortgage
While 15-year mortgages come with many benefits, they're not always the right option for every borrower. Let's look at some disadvantages of the 15-year fixed.
Higher Monthly Payments
The single biggest drawback for most borrowers looking to apply for or refinance to a 15-year mortgage is the higher monthly payments that are attached to it. Although these mortgages come with lower interest rates, they also come with heftier monthly expenses that you'll have to budget for because you're basically paying your house off in half the time of a 30-year loan. Just how much more of a potential pinch on your pocketbook are we talking here? To return to our prior example, with a $200,000 loan and a 3% interest rate, a 30-year mortgage comes with a monthly payment of $675, whereas a 15-year mortgage at the same rate requires you to make a monthly payment of $1,105. That's $430 more that would be added to your monthly payment under the terms of a 15-year mortgage – and neither of these estimated payments includes the additional cost of taxes and insurance.
Less Available Cash
The more money you're devoting to your monthly mortgage payments, the less cash you'll have to invest in other areas. Returning to the above example, you could be saving $430 a month ($5,160/year) that you could put toward stocks, bonds or other investments that could return 6% – 10% a year or more. If you were to put this money in a retirement account each month that delivered a 6% average annual return for 30 years, you'd find yourself with a sum of $407,000 in hand at the end. Not too shabby, right?
Although many people still look to homes as being historically safe investments, you may find that the money is better invested elsewhere. This largely depends on your financial goals and personal tolerance for risk.
Not Available For All Homes
Lenders want to make sure you're able to pay them back, and they also want to increase the odds of you making timely monthly payments. That's why they'll often decline to extend 15-year mortgages on more expensive properties.
Should You Refinance To A 15-Year Mortgage?
It all depends on your specific situation and expected financial outlook. You'll want to consider factors like your current interest rate, your budget and your individual or household goals as you consider refinancing to a 15-year mortgage.
When To Refinance To A 15-Year Mortgage
If mortgage interest rates are dropping significantly, you plan on staying in your home for several years and you're not close to paying off your mortgage, you may wish to consider refinancing. However, it's important to note that the cost of refinancing should be offset by the savings you stand to receive by securing a new, lower interest rate.
If the market has shifted and rates are favorably low, refinancing to a 15-year mortgage may not significantly change your monthly payment. In this situation, you could stand to save big on interest without putting a strain on your household budget.
If you have an adjustable-rate mortgage (ARM), refinancing to a lower fixed-rate loan like a 15-year mortgage may help you save money. Your monthly payment will be consistent, and you'll be able to abandon a loan that has interest rates that vary with the market.
When Not To Refinance To A 15-Year Mortgage
There are a few reasons you might want to avoid refinancing to a 15-year fixed-rate mortgage. These include:
Having to cover closing costs: Anytime you refinance, you must pay closing costs on the loan. The exact fee you'll pay will vary based on the size of your loan, but you can typically expect to spend 2% – 6% of the loan amount on closing costs.
Not saving on interest: If your current mortgage has a lower interest rate than the 15-year loan you're considering, refinancing isn't a good idea. You'll end up paying more interest over the life of the loan, and you would be better off making additional payments on your existing mortgage to pay off your loan faster.
Not staying in the house: To see the benefits of refinancing, you'll need to plan on staying in the house for at least a few more years. If you're planning on moving soon, you'll be better off sticking with your existing mortgage.
FAQs On 15-Year Mortgages
Why should I consider a 15-year fixed mortgage over a 30-year home loan?
A 15-year fixed mortgage will allow you to pay off your home and build equity faster than you would with a 30-year loan.
Do I have to refinance to a 15-year mortgage if I want to pay my 30-year mortgage faster?
No. You're free to make additional or larger payments on your mortgage to help you pay it off faster. Contact your lender and let them know you'd like the additional money to go toward the loan principal to help lower the amount of interest that accrues on the loan. Keep in mind that some lenders may charge a prepayment penalty if you repay your loan – in part or in full – ahead of schedule. Ask your lender about any fees before you make additional payments.
How can I qualify for a 15-year fixed-rate mortgage?
Most lenders want you to have a high credit score and low debt-to-income ratio when you apply for a 15-year fixed mortgage. Do what you can to boost your credit score and pay off existing debts before applying.
How can I tell if a 15-year mortgage is the right one for me?
Look at your financial situation and consider how much money you can afford to spend on your mortgage each month. If you can afford the higher monthly payment without straining your budget, a 15-year loan may be a great fit. However, if money is tight, a 30-year mortgage with a lower monthly payment will be a better choice.
The Bottom Line
As noted above, 15-year mortgages typically offer lower interest rates than conventional 30-year home mortgages and other home loan products with longer repayment periods. But at the same time, they tend to come with higher monthly fees attached and may only come in lower mortgage amounts.
Obtaining a 15-year fixed-rate mortgage can help you build equity in your home faster, pay off your mortgage quicker and enjoy far greater savings over the total life of the loan. However, if you apply for or refinance to a 15-year fixed-rate mortgage, you can also expect to be making larger monthly payments and tying more money up (that could be invested elsewhere) from each paycheck.
Have you weighed the pros and cons and decided that you'd like to apply for a 15-year mortgage? If you're ready to move forward, start the approval process at Rocket Mortgage.
Take the first step toward buying a house.
Get approved to see what you qualify for.
Related Resources
Viewing 1 - 3 of 3