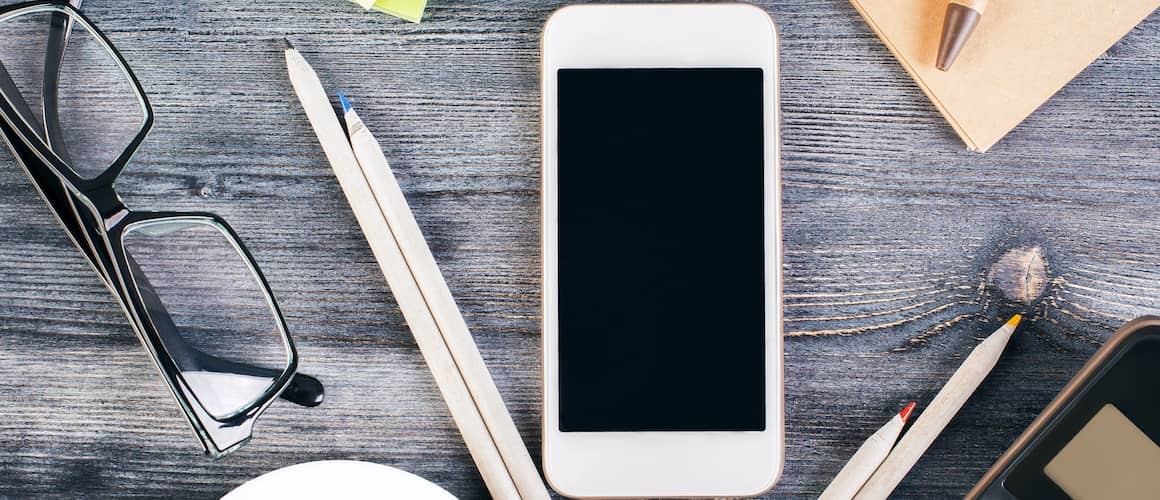 How To Use A Mortgage Calculator
6-minute read
August 06, 2021
Share:
Do you know how much home you can afford? Mortgage calculators can help you factor in often-overlooked mortgage payment factors like property taxes or interest. The Rocket Mortgage® mortgage calculator can give you an idea of how much it'll cost to own a home in your area.
Breaking Down The Mortgage Calculator
Let's break down exactly what each part of the mortgage calculator means and how it contributes to your mortgage expenses.
Home Price
The home price is the total amount that you agree to pay for your home. Your home price isn't usually the list price that you see on real estate websites. Instead, it's the final price that you work out with the home's seller after negotiation. Your home price is also the most easily adjustable piece when you search for a mortgage. For example, you may not be able to change your state's tax rate but you can always choose to buy a lower-priced home.
You may want to estimate the home price if you haven't seriously begun looking for homes. Use online real estate websites to see what's currently for sale in the area where you want to buy. Changing your home price in the calculator will drastically change your estimated monthly payments. Don't be afraid to play around with the numbers a little bit until you settle on a monthly payment that's reasonable for your household. This is a great way to narrow down the homes you might want to buy.
Down Payment
Your down payment is the percentage of the total amount you're borrowing before you close on your loan. For example, let's say that you want to borrow $250,000 to buy a home and you plan to put 10% down. You'd need $25,000 to close on your loan. The balance of your down payment is then subtracted from the total amount you borrow.
Many lenders now offer conventional mortgage options with as little as 3% down. You can even get a mortgage with no down payment required when you qualify for a USDA or a VA loan.
If you get a conventional loan (the most common loan type) you'll need to put 20% down in order to avoid paying private mortgage insurance (PMI). PMI is a type of protection for your lender that insures your loan in case you default. Despite the fact that PMI offers no protection for you as the buyer, you're still responsible for covering the costs. You can avoid paying for PMI by bringing a down payment of at least 20% to closing. You can also request PMI removal from your loan as soon as you reach at least 20% equity in your home.
Mortgage lenders offer lower interest rates to buyers with larger down payments. This is because there's less of a chance these buyers will default on their mortgages.
You can calculate your down payment as either a percentage or a flat dollar amount using the Rocket Mortgage® calculator. Test out both options to get a better idea of how it will affect your home costs in the long term and how much you'll need to bring to closing.
Loan Term
Your loan term is the length of your mortgage. For example, if you have a 30-year mortgage, you'll make the same monthly payment every month for 30 years before you own 100% of your home. Mortgage loan terms vary widely, usually between 5 and 30 years. 15-year mortgages and 30-year mortgages are the most common options.
You can adjust the amount you pay per month by changing your term. You'll pay more each month but less in interest over time if you choose a shorter term. When you choose a longer term, you pay less each month but more in interest by the time your loan matures. Once you have a rough idea of how much you want to spend on your home, test out different loan terms to find one that's manageable for your income.
Interest Rate
In exchange for giving you a loan, your lender charges you a certain percentage of interest on the amount that you borrow. Lenders calculate interest in terms of yearly percentages. A 4% interest rate means that you'll pay 4% on your loan balance throughout every year of your term.
Your monthly payment to your lender includes two major parts: interest and principal. At the beginning of your loan term, most of your monthly payment goes toward covering the interest. You only pay interest on the portion of your principal that you haven't already paid off.
Over time, more and more of your money goes towards paying off your principal instead of covering the interest. The process of spreading your interest and principal payments over time is called amortization. When your loan fully amortizes, your loan balance reaches $0. This typically happens at the end of your term unless you make extra payments.
State And ZIP Code
Your state and ZIP code both determine how much you can expect to pay in homeowners insurance. Homeowners insurance rates can vary significantly based on where you live. Your homeowners insurance premium can also depend on the home's condition and age. It could be higher for an older home or one that isn't properly maintained.
Annual Property Taxes
Property taxes are taxes you pay to your local government for schools, libraries, emergency services and other public projects. Like homeowners insurance, property taxes can vary significantly depending on where you live. You may have the option of paying your property taxes from an escrow account.
Annual Homeowners Insurance Premium
Homeowners insurance is a type of safety net that protects your property and your finances in the event of an accident, crime or natural disaster. Unlike car insurance, homeowners insurance isn't legally required to buy a house. However, your lender will require you to maintain at least a certain level of insurance throughout the course of your loan. This protects both you and the lender from financial loss if your property gets damaged.
Damage to your home: Homeowners insurance covers physical damage to the structure of your home. For example, if a tree falls on your home and damages your roof, your insurance would cover the cost of any repairs. Homeowners insurance typically doesn't cover damage from flooding, normal wear and tear and damage that you cause on purpose.
Damage to other structures on your property: Your homeowners insurance usually extends to other structures on your property beyond your home, like tool sheds and fencing. Cars are not included under homeowners insurance; you'll need a separate car insurance policy to cover damage to your vehicle.
Theft of personal property: Homeowners insurance policies have protections that insure your possessions if they're stolen. Your policy may even cover theft of property that occurs when you're not at home, such as a laptop that's stolen from your work locker.
Liability: If people injure themselves on your property and sue for medical bills, homeowners insurance covers the cost of legal representation. Your insurance will also cover the costs of any court-awarded judgments.
Annual homeowners insurance premiums vary by state. Some other factors that influence how much you'll pay include:
Your credit score
The condition and age of your home
How much personal property you have to protect
Determining How Much House You Can Afford
As you can see, your home loan isn't the only monthly cost associated with owning a home. Play around with the Rocket Mortgage® calculator to get a better idea of how much you can afford to spend each month. Calculate your total monthly household income, consider any recurring debts and work out a sample monthly budget using the mortgage calculator as a guide. This will give you a rough idea of how much home you can afford so you can narrow your search.
Get Accurate, Real-Time Rates With Rocket Mortgage®
Want a more exact idea of how much home you can afford? Getting preapproved for a loan with Rocket Mortgage® tells you exactly how much of a loan you can qualify for. During the preapproval process, the team of Home Loan Experts at Rocket Mortgage® will verify your income and assets to give you the most accurate idea of how much you can expect to pay each month, as well as your interest rate. Getting preapproved is quick and easy and you can even apply online from the comfort of your home.
Ready to make the next step toward becoming a homeowner? Get started with Rocket Mortgage®.
Summary
Owning a home is about more than just paying off your loan balance and interest. You'll need to consider property taxes, insurance expenses, varying loan terms and ZIP code, as well. Using the Rocket Mortgage® mortgage calculator is a good way to get started. Here you will find calculators for home affordability estimates, home buying, refinancing, and even home equity. You can tweak factors like home price and terms to determine the best mortgage options for your budget.
Get preapproved online with Rocket Mortgage® for the most accurate estimate or speak to a Home Loan Expert from Rocket Mortgage® to get a more exact idea of what you'll pay after you close.
Find out what you can afford.
Use Rocket Mortgage® to see your maximum home price and get an online approval decision.
Calculate Monthly Payment