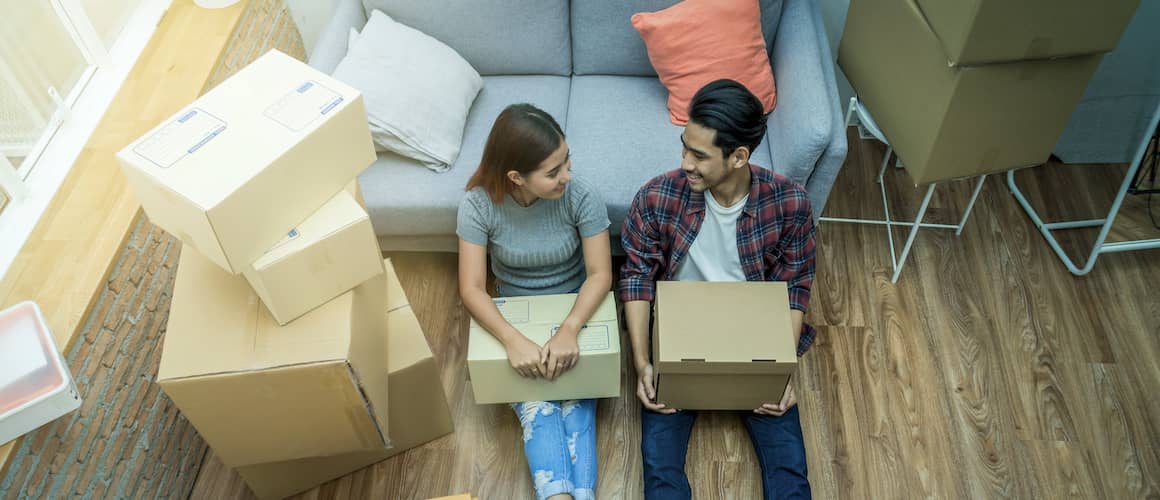 Interest Rate Vs. Home Price: Which Matters More?
Jamie Johnson4-minute read
February 19, 2023
Share:
When you're buying a new house, there are two things most home buyers will focus on: the interest rate and the home price. The home price is the total amount you pay for the house, and the interest rate is the amount you're charged to take out a mortgage. Both play an important role in determining whether it's a good time to buy and the type of house you can afford.
But when it comes to the interest rate vs. home price, does one matter more than the other? This article will explain how the two work together and some things you should consider as you're house hunting.
Do Interest Rates Affect House Prices?
Interest rates do affect house prices, and there's typically an inverse relationship between the two. When the Federal Reserve raises interest rates, home buyers can't afford expensive houses, so the prices will start to drop.
And the reverse is also true – when mortgage rates are low, buyers have more money to spend, so home prices will start to rise. However, the market is constantly changing, so this is more of a guideline than a hard rule.
Over the past couple of years, we've seen historically low interest rates while housing prices have hit an all-time high. In 2022, Rocket MortgageⓇ anticipates that both will start to stabilize – interest rates will continue to rise and home price increases will likely be less drastic.
Interest Rates Vs. Home Prices Historical Chart
COVID-19 caused interest rates to drop to historic lows, so people may be nervous at the news that mortgage rates are rising. However, when you consider interest rates from a historical perspective, you can see that rates are still low in comparison.
Since March 2022 is the most recent data available at the time of publishing, the following chart provides an overview of mortgage rates and median sales price of homes in March each decade since 1972. This is based on data from Freddie Mac, the Census and the Department of Housing And Urban Development.
| | | |
| --- | --- | --- |
| Year | Rates | Median Sales Price |
| March 1972 | 7.23% | $26,200 |
| March 1982 | 17.12% | $66,400 |
| March 1992 | 9.03% | $119,500 |
| March 2002 | 7.14% | $188,700 |
| March 2012 | 4.08% | $238,400 |
| March 2022 | 4.42% | $408,100 (Q4 2021) |
See What You Qualify For
Congratulations! Based on the information you have provided, you are eligible to continue your home loan process online with Rocket Mortgage.
If a sign-in page does not automatically pop up in a new tab, click here
How Are Home Buyers Impacted By Interest Rates And House Prices?
Both interest rates and house prices impact home buyers, particularly first-time home buyers. If the interest rates or housing prices are especially high, first-time buyers may be hesitant to enter the market.
That's why it's essential to do your research and ensure it's the right time for you to buy before taking action in the market. In particular, home prices and interest rates impact the following two factors.
Down Payment
In the real estate industry, the gold standard (to avoid private mortgage insurance) is to put down a 20% down payment when you're buying a home. That means if you're buying a $300,000 house, you'll make a down payment of $60,000. As house prices start to rise, your required down payment will go up as well.
Of course, many people can't afford to make a 20% down payment. Many lenders will accept down payments as low as 3%, but a lower down payment will come with a higher interest rate.
Monthly Payment
The home price, your down payment and interest rate will affect how much your monthly mortgage payment is. If you buy a more expensive house, your monthly payment will be higher. And higher interest rates will cause your monthly payment to go up as well.
Scenario 1: Lower Interest Rate
So, which is more important – the home price or your interest rate? Let's consider a scenario where a buyer opts for a lower interest rate and higher home price. Because the interest rates are lower, the buyer can afford to buy a bigger house, which they assume will appreciate in value.
They purchase a $400,000 home and put down a 10% down payment. The loan term is 30 years, and their interest rate is 3.25%. Not counting homeowners insurance and taxes, their monthly payment will be $1,566.74.
Scenario 2: Lower House Price
In another scenario, the buyer prioritizes a lower home price and purchases a $300,000 house instead. By buying a lower-priced home, they'll be able to build equity faster, which will allow them to refinance more easily.
And when you run the numbers, their monthly payments are considerably lower. Keeping all other factors the same, their monthly mortgage payment will be $1,175.06. That's a monthly difference of $391.68.
Of course, lower prices may only come as a result of higher interest rates, so while we've kept the rate constant for the purposes of comparison, it will be important to run the numbers yourself based on what's happening in your market.
The Bottom Line
The ideal scenario is to buy a home when both interest rates and home prices are low, but that isn't always possible. So, as you're considering home prices vs. interest rates, it's important to keep in mind that one isn't necessarily better than the other.
At the end of the day, it comes down to your goals and priorities as a buyer. Are you focused on buying a bigger home, or is your goal to keep your monthly payment as low as possible? If you buy a home with high rates or a high listing price, make sure you run the numbers, so you understand the short-term and long-term financial implications.
And if you're hoping to buy a house in 2022, make sure to check out our housing market predictions. This guide will help you understand what you can expect in the current market.
Ready to get started? Apply online or give us a call at (833) 326-6018.
Consolidate debt with a cash-out refinance.
Your home equity could help you save money.
Related Resources
Viewing 1 - 3 of 3