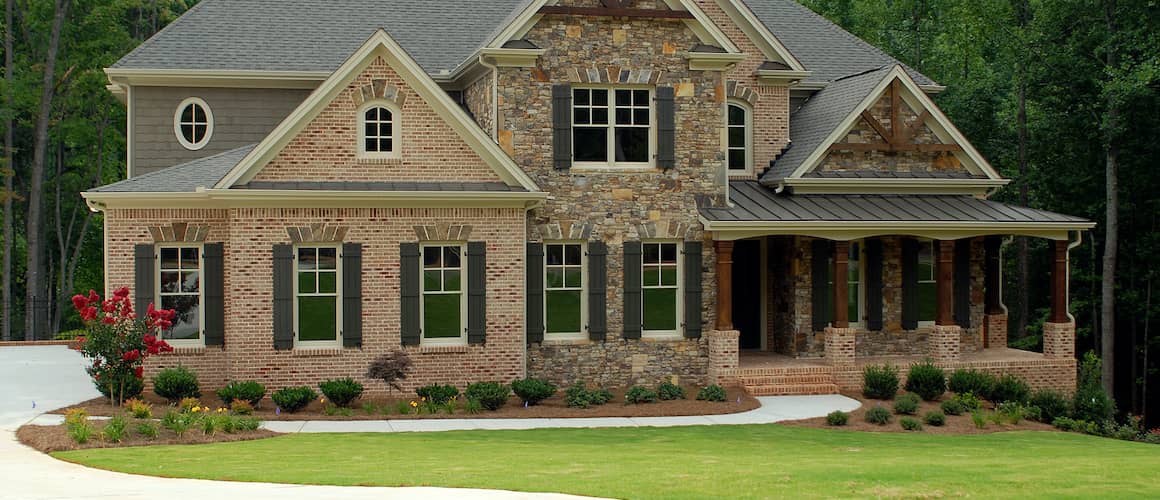 Is Now A Good Time To Buy A House? What to Know In 2021
Ashley Kilroy3-minute read
October 06, 2021
Share:
Due in large part to COVID-19, mortgage rates have hit record lows since early 2020. Although buyers have reported growth in their home buying budgets and lower monthly payments, additional factors make the question, "Is this a good time to buy a house?" a difficult one to answer.
Lower rates may entice buyers, but it's essential to consider the broader economic picture before going through with a home purchase.
Why It's A Good Time To Buy A House
If you are interested in buying a home in 2021, you aren't alone. Many have decided to enter the housing market as a buyer due to changing lifestyles that demand more space at home and the attractive mortgage rates which have seen a historic low point throughout the pandemic.
This combination of factors has led to the perfect storm for a big uptick in home prices across the country. This trend of rising home prices may continue. But of course, no one can truly predict what the housing market will do, especially with the arrival of new virus variants.
The argument for buying a home right now has a lot of things going for it. Here's why it is a good time to buy a home.
Mortgage Rates Are Low
Mortgage rates have been at historic lows throughout the pandemic. These loan interest rates are a result of the federal funds rate cuts designed to keep interest rates low in uncertain times.
Locking in a low interest rate for your mortgage can save you thousands of dollars over the course of your loan. Even a single percentage point can make a huge difference in your monthly mortgage payments.
With mortgage rates low right now, it could make sense to buy. After all, no one can predict the future. But many experts are predicting higher interest rates in the coming months.
Check out the current mortgage rates offered by Rocket Mortgage® today.
Working From Home May Demand A Bigger Space
In the past year, our working world has shifted dramatically. Many have transitioned into a remote work environment that may become a more permanent feature of our lives.
As a result, many are seeking more space in their current home or relocating outside their expensive cities.
If your work situation has changed, you may be looking for a different home environment to match.
The Housing Market Is Expected To Remain Strong
The economy has seen some significant high and low points over the last year. But in the housing market, economic recovery is expected to support continued housing market activity despite low housing inventory and high home prices.
With that, you may have to hold off for quite a while if you are waiting for lower prices and less competition.
Take the first step toward the right mortgage.
Apply online for expert recommendations with real interest rates and payments.
Why Buying A House Now May Not Be A Good Idea
Of course, there are two sides to every story. Here's why buying a house may not be such a great idea right now.
COVID-19 Has Affected Home Buying
As with everything else, COVID-19 has affected the home buying process.
For one thing, there has been an evolution of home showing. With that, you can experience the floorplan and the features in a virtual reality setting. But for many of us, it would be difficult to move forward with a home purchase without seeing the property in person. Although you may have the ability to see the home in person in some places, not every seller will be amenable to that.
Additionally, some other key elements of the home buying process have gone digital. For example, the essential appraisal step may become a virtual-only or drive-by process instead of the traditional walk-through. Plus, your closing appointment might turn into a video call.
Of course, in the past year, we've all learned that it's possible to accomplish so much virtually. But it can be an added challenge to navigate the home buying process with new twists on appraisals and other in-person appointments.
We're In A Seller's Market
Across the country, the housing market has become a strong seller's market. That means there are more buyers than sellers active in the market right now.
Unfortunately, this means high prices and stiff competition for home buyers. With the general shortage of housing options, some potential home buyers are forced to go above and beyond to obtain a home.
A few of these strategies include making a larger down payment or providing an all-cash offer. None of these are necessarily ideal options for buyers. But it could be what it takes to land a home in this hot market.
You May Want To Refinance Instead
If you are a current homeowner, then you can still take advantage of low interest rates without obtaining an entirely new home. Instead, consider whether or not refinancing is a good idea. With that choice, you can tap into lower rates without braving the stiff competition for a new home.
Many homeowners are taking advantage of this opportunity to save big. Depending on how much equity you have, you could take cash out and renovate or add square footage with an addition.
Frequently Asked Questions
Who should buy a house in 2021, and who should wait?
If your current living arrangement isn't working for you, then you'll need to seriously consider buying a home. As you enter the housing market, be prepared for high prices and listings that sell within days.
That doesn't mean that the right house isn't out there. It just may take more determination than usual to find it. You'll find the process more manageable if you are in a strong financial position with an emergency fund and a steady income.
But if you are relatively happy with your current home, it may not be worth the challenge of finding a new place in this extremely competitive market.
Will house prices go down in 2021?
Home prices have been surging. So, it's reasonable to think, or hope, that prices will dip in 2021.
Of course, no one can predict the future. But it is possible that home prices will drop slightly in 2021 depending on where you live. However, with higher demand than usual and fewer homes available, prices are likely to stay high.
What are the benefits of buying a house in 2021?
Buying a home will always come with benefits. You may find a place for your family to grow into. Plus, it's an asset in which you can build equity over time. If you and your household are in need of a new space, then buying a home will be worth the time and investment.
Get approved to buy a home.
Rocket Mortgage® lets you get to house hunting sooner.
The Bottom Line: Should You Buy A House Now?
The choice of whether you should buy a home shouldn't boil down to market timing. Instead, you should make your choice based on your wants and needs. With that, only you can decide if 2021 is the right time for you to buy a home.
Ready to buy a home? Get started with Rocket Mortgage®.