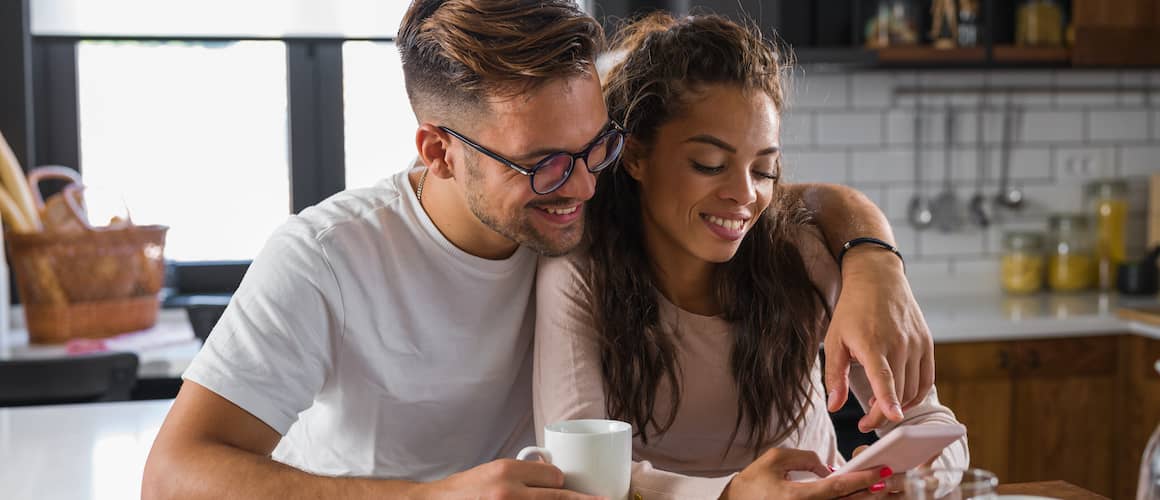 Is Now A Good Time To Buy A House? What To Know In 2023
Jamie Johnson5-minute read
November 11, 2023
Share:
Due to rising home prices and interest rate hikes, many consumers may be hesitant to buy a home in 2023. If you're hoping to move in the coming year, you may be wondering, "Is now a good time to buy a house?" This question is more nuanced than you may think. Let's review some of the primary factors you should consider before buying a home.
Is It A Good Time To Buy A House?
In reality, there's never a perfect time to buy a house – it can be challenging any time, even when it's a buyer's market. Whether you should buy a home largely depends on your personal situation.
For instance, your budget, the amount you've saved for a down payment and your credit score all play a factor in whether you're ready to buy a house.
Determining If You Should Buy A House
To decide if it's a good time to buy a house, take a look at your financial situation and the current price of homes in your area. If you have money saved for a down payment and your estimated mortgage payment is the same or less than your monthly rent, buying now may be a good choice.
Keep in mind that you'll need to make your offer competitive with others that sellers might receive. The best way to do that is to get a Verified Approval Letter from your lender before you start looking at homes. With the letter in hand, you'll increase your chances of the seller taking your offer seriously.
See What You Qualify For
Congratulations! Based on the information you have provided, you are eligible to continue your home loan process online with Rocket Mortgage.
If a sign-in page does not automatically pop up in a new tab, click here
Current Housing Market Conditions
The current real estate market conditions are changing, making it easier for some home buyers and harder for others. Here are some of the main factors you need to know about.
Interest Rates Are Going Up
In 2021, interest rates reached historic lows, making buying a home a more attractive option. However, the Federal Reserve has continued to raise interest rates throughout 2022 and into 2023, before pausing in June, in an effort to help combat inflation.
As a borrower, hearing about higher interest rates is never welcome news – higher rates mean a higher monthly mortgage payment. However, it's important to keep these rising rates in perspective, as your potential mortgage rate will still be lower than what many borrowers have historically locked in.
Home Prices Are Still High
The price of homes rose dramatically in 2021 and 2022, but Fannie Mae indicates the increase may be slowing. As of April 2023, the median sales price decreased 1.7% compared to May 2022.
It's Still A Seller's Market
There are still fewer homes on the market than buyers looking for properties, making it a seller's market. However, according to Fannie Mae, the inventory of homes on the market increased 7.2% from March to April 2023 and about 1% year over year.
Homes Are Selling Quickly
For the past few years, homes have been selling very quickly, which impacts potential buyers. For instance, buyers may need to make concessions or offer a higher price to help their offer stand out to sellers. It's important to look at your budget before you start looking for homes so you'll know what you can and can't afford.
Why You Should Buy A Home In 2023
Despite the pessimism some consumers feel, 2023 could be a great year to buy a home. However, it's a good idea to act quickly while market conditions are still favorable.
For instance, if you get your initial mortgage approval soon, you can lock in interest rates before they go any higher. You can also get into a home before properties become more expensive.
If nothing else, it's a good idea to do your research and look into it. After crunching the numbers, you may find that your mortgage payments would cost less than you're currently paying in rent.
Preparing To Buy A Home In 2023
If buying a home is a good fit for your financial situation, you'll want to be prepared to make an offer on a home as soon as you find one you love. Take the time to start your mortgage application as soon as you decide to buy. Once you have your initial approval in place, you'll be able to make qualified offers on homes that fit your needs, reducing the risk of someone else getting the home before you.
Why Waiting To Buy A House May Be A Good Idea
Of course, buying a house in 2023 won't be the right choice for everyone. Here are a few factors that may prevent you from buying a home.
Seller's Markets Make Buying Harder
Home buyers have been operating in a strong seller's market for the past couple of years. This means the demand for homes outpaces the available inventory. As a result, buyers have to compete with one another for the houses that are on the market.
This leads to high prices and stiff competition for home buyers. With the general shortage of housing options, some potential home buyers are forced to go above and beyond to obtain a home.
A couple of these strategies include making a larger down payment or an all-cash offer. Neither of these are ideal options for buyers, but it could be what it takes to land a home in this hot market.
By waiting to purchase a home, you may be able to enter the market when there are fewer buyers looking or more homes available.
Interest Rates Are Higher
Higher interest rates pose a challenge to existing homeowners looking to buy a new home at the same time as selling their old one. These homeowners may have mortgages with lower interest rates than are currently available.
By buying a new home, they risk increasing their monthly expenses significantly. So, if you don't have a hard date of when you want to buy a new house, waiting until it makes more sense for you financially may be a better option temporarily.
Should You Buy A House Now?
Only you can determine if now is a good time to buy a house. Before you decide one way or the other, carefully consider all relevant factors, including your financial situation, market conditions and your overall needs. Buying a home is a big commitment so it's important to be confident when going into the home buying process.
FAQs About Buying A House Now
Still wondering if it's a good time to buy a house? The answers to these frequently asked questions may help you get closer to deciding for yourself.
How do I know if I'm ready to buy a house?
You may be ready to buy a house if your finances are in good shape, including having money saved for a down payment, a good credit score and stable income. You'll also want to evaluate if you're ready to settle down in one place.
Should I wait for interest rates to come down before buying a house?
If you're waiting for interest rates to decline substantially, you may be waiting a while. The government-backed mortgage enterprise Freddie Mac indicates that only minor decreases in interest rates are predicted in 2023 and 2024. The current mortgage rate is about the same as the historical average, despite being much higher than it has been in the last decade or so.
Is it smart to buy a house right now?
If your potential mortgage would be less than what you're paying in rent and you have money saved for your down payment along with closing costs, buying a house could be a smart move. If you don't have money saved to cover these home buying expenses, or if buying a house would increase your monthly housing payment, it may be smarter to hold off.
The Bottom Line: The Best Time To Buy A House Is Up To You
There is no one right time to buy a home, and the best time to buy a house will vary for every prospective buyer. It's essential to consider your financial situation and understand how buying will impact your bottom line each month.
If you're ready to start your home buying journey, be sure to apply for a home loan with Rocket Mortgage® today.
Get approved to buy a home.
Rocket Mortgage® lets you get to house hunting sooner.
Related Resources
Viewing 1 - 3 of 3