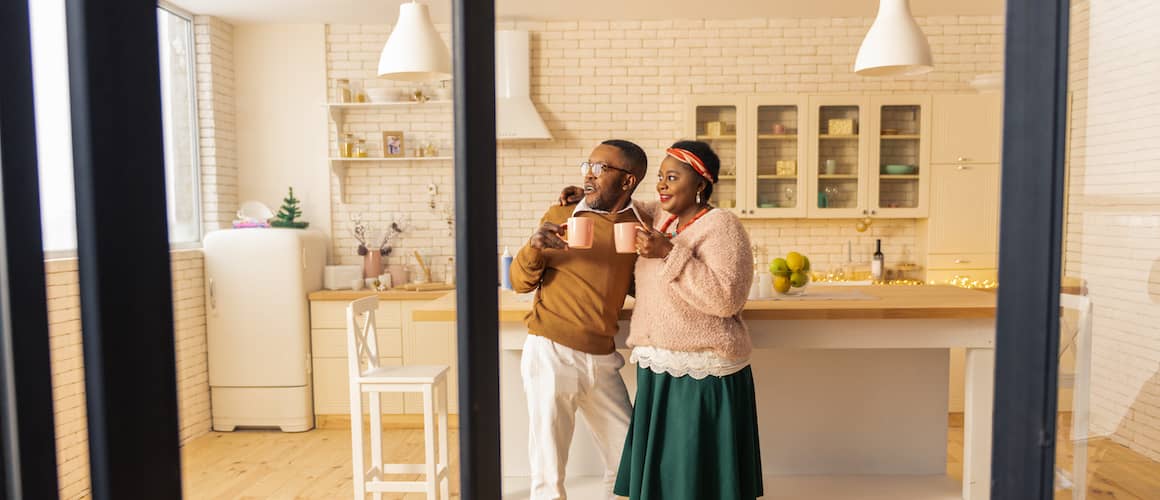 Refinancing To A 15-Year Mortgage: The Pros And Cons
Lauren Nowacki5-minute read
June 23, 2022
Share:
There are several reasons you may want to refinance. At this time, rates are still at historic lows, so you could lower your interest rate by refinancing. It can also give you the ability to change the type of loan you have or use some of the equity you've built up in your home. If you're looking to pay off your home sooner, refinancing can even allow you to change your loan term from 30 years to 15.
Refinancing to a 15-year mortgage may get you to the finish line faster, but it's important to know how it works and the financial commitment you need to make to get there. Read on to learn if it's the right option for you and your future goals.
Should You Refinance To A 15-Year Mortgage?
The main difference between a 15- vs. 30-year mortgage is how long it'll take you to pay off your mortgage. As the names suggest, a 15-year mortgage will take 15 years to pay off, while a 30-year mortgage will take 30 years.
With a shorter loan term, you'll save money in the long run, but your current monthly payment will be higher. And, as with many refinances, you'll also have to pay closing costs to refinance from 30 to 15 years.
It's important to know that everyone's situation is different, and that a refinance may not be the best option for you at this time. The best way to determine if it's a good time to refinance to a 15-year loan is to speak with a mortgage expert who can review your information. They'll help you to see if it's the right loan, or they may suggest alternative loans that may be a better fit for your financial goals.
Current 15-Year Refinance Rates
Mortgage refinance rates can change daily. The economy, inflation and the housing market can all impact rates – so can global pandemics. In response to COVID-19, the Federal Reserve dropped rates to historic lows. Since April 2020, the refinance rates for a 15-year mortgage have stayed between 2% and 3%.
In this graph from Freddie Mac, you can see how 15-year mortgage rates have changed from January 1, 2020 to September 30, 2020. Note the highlighted gray area where rates bounced due to COVID-19.
It's important to remember, too, that your specific interest rate will also depend on your credit score, the amount of money you borrow and the location of your home. That means you may have a different interest rate than another person who got the same type of loan.
Find out if a 15-year fixed loan is right for you.
See rates, requirements and benefits.
Refinancing To A 15-Year Loan: The Pros And Cons
Rates are still at historic lows, so now may be a good time to refinance your home loan. But should you refinance to a 15-year mortgage? Consider the pros and cons before deciding.
The Pros
Other than owning your house free and clear sooner, there are additional benefits to a 15-year loan:
Less interest paid:

Y

ou'll be paying your mortgage for half as long as you would with a 30-year mortgage. Because you aren't paying interest for those additional years, you'll save money on interest.
Lower interest rate: A 15-year mortgage will tend to have a lower interest than a 30-year mortgage, depending on your lender. This means you'll have to pay less interest over the life of the loan at a lower rate.
More equity sooner:

You'll also build equity in your home faster because you're paying more toward your loan each month.
Access to equity sooner:

Since you'll build your equity faster, you may be able to tap into that equity sooner as well. With more equity in the home, it could be easier to refinance again, using the money for needed repairs or other financial assistance. Having a high amount of equity in the home better protects you – or at least offers more peace of mind – during times when the housing market dips.
The Cons
If you refinance to a 15-year mortgage, you could save money in the long run. However, if the upfront costs and higher monthly payment leave you cash-strapped for the foreseeable future, it may not be worth it – or possible for you at this time. Let's look at some cons:
Upfront costs:

Future savings are great, but it costs money to refinance your loan. The cost to refinance includes an application fee, appraisal fee, title search, insurance and attorney fees, if necessary. On average, you should expect to pay around 2 – 3% of your loan amount. Exact costs will depend on your lender and where you live. You could also consider a no-closing-cost refinance, which means you won't have to pay closing costs upfront, but instead have them added to your loan balance or through a higher interest rate.
Higher monthly payments:

Refinancing to a 15-year mortgage shortens the amount of time you have to pay off your loan. That means your mortgage payments will be higher.
Missed opportunity:

Depending on your financial situation, the more money you put toward mortgage payments, the more financial opportunities you may miss elsewhere. That includes investing, saving for retirement, building an emergency fund or saving for a large, future expense.
FAQs On 15-Year Refis
When should I refinance to a 15-year mortgage?
After weighing the pros and cons of refinancing to a 15-year mortgages, you should also think about whether it's the right time to refinance. Here are a few signs it may be a good time to refi to a 15-year:
You've had an income increase since your initial loan approval.
Your credit score has increased since your initial loan approval.
Interest rates are lower than your current mortgage rate.
You're able to afford a higher payment.
You have more than 15 years left on your mortgage.
As with any loan, you'll need to show proof of income, such as your W-2s or pay stubs from the previous 2 – 3 months. You'll also need to show your current insurance policy to prove you're covered, and you may be required to have the home appraised.
Most lenders will also consider your debt-to-income ratio (DTI), the amount of equity you have in the home and how long your name has been on the title of your home. Generally, you must have your name on the title of your home for at least 6 months before you can refinance.
How much will you save in the long run by refinancing?
You may be wondering exactly how much you'd save by refinancing your home. We'll take a look at an example to demonstrate your long-term savings.
Let's say that you currently have a 30-year mortgage that you've been paying for 5 years. You have 25 years left on the mortgage and you still owe $150,000. Your current loan interest rate is 3.5% and your current monthly mortgage payment is $800.
You decide to refinance to a 15-year mortgage with a new interest rate of 2.5%. Your loan balance remains at $150,000 and your new monthly mortgage payment is $1,000. To refinance your loan, you also need to pay $3,000 in closing costs (2% of your loan balance).
If you plan to live in the home for more than a few years are able to make the higher mortgage payment and pay the closing costs, it may be worth it to refinance. Refinancing from a 30- to a 15-year mortgage will help you build equity quicker and save you almost $60,000 in interest.
What credit score is needed to refinance?
At Rocket Mortgage®, you'll need a credit score of at least 620 and a maximum loan-to-value ratio (LTV) of 95% to refinance a conventional loan. However, credit score requirements may vary slightly depending on your lender.
If you feel your credit score is in poor condition, check with your lender to see what your options are. You may be able to still qualify for other options, such as an VA or FHA loan.
The Bottom Line: Affording Less Debt Is Best
Refinancing to a 15-year mortgage can allow you to own your home free and clear faster and save money on interest. However, there are upfront costs and higher monthly mortgage payments that come with it.
If you're in a good financial place and you're motivated to pay off your loan, it may be a good option for you. If you're ready, you can get started on your refinance with Rocket Mortgage® today.
Get approved to refinance.
See expert-recommended refinance options and customize them to fit your budget.