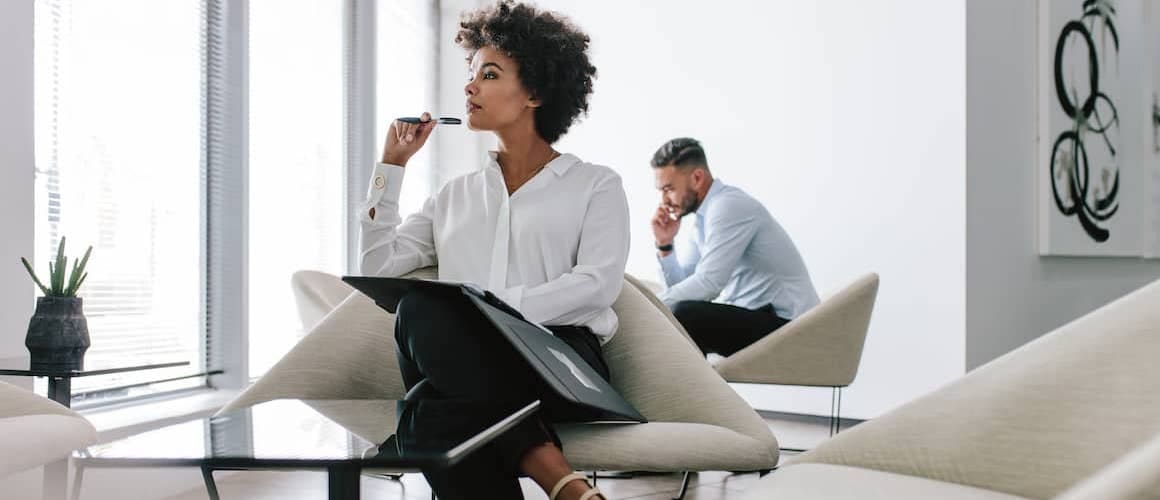 10-Year Mortgage Rates: A Complete Guide
Andrew Dehan6-minute read
September 15, 2023
Share:
A mortgage loan is a major financial commitment that usually lasts a long time, up to 30 years in most cases. If you don't want to commit to this monthly expense over the next several decades, a 10-year mortgage may be the perfect choice. With a 10-year mortgage, you pay off your home in just 10 years.
Let's explore how to get a 10-year mortgage and explore whether this one-decade loan is the right fit for you.
What Is A 10-Year Fixed Mortgage?
Before we dive into the qualifications for this short-term fixed mortgage loan, let's break down what we're talking about when we say "10-year mortgage."
10-year mortgages are fixed-rate mortgages. You lock in an interest rate at the start of the loan's 10-year term and pay the same rate over the course of the loan. A 10-year mortgage presents a valuable opportunity for homeowners who want to pay off their loan sooner rather than later. These mortgages are less popular, but they're becoming widely available.
Most major mortgage lenders offer 10-year mortgages, including Rocket Mortgage®. In fact, our YOURgage® home loan allows you to choose a loan term between 8 and 29 years.
10-Year Fixed Mortgages Vs. 10-Year ARMs
A 10-year adjustable-rate mortgage (ARM) is a type of home loan that differs significantly from a 10-year fixed-rate mortgage. Instead of repaying an entire mortgage in 10 years, an ARM's fixed interest rate period lasts for 10 years. After the 10-year mark, the rate routinely readjusts.
Two common adjustable-rate mortgage terms are 10/1 and 10/6 ARMs. Both loans offer low, fixed initial rates for the first 10 years, and then the interest rate readjusts every year with a 10/1 ARM and every 6 months with a 10/6 ARM.
Most of the time, when people say "10-year mortgage," they aren't referring to an ARM. A 10-year ARM only offers a fixed rate for the first 10 years. After that, the interest rate adjusts periodically over the loan's remaining 20-year term.
See What You Qualify For
Congratulations! Based on the information you have provided, you are eligible to continue your home loan process online with Rocket Mortgage.
If a sign-in page does not automatically pop up in a new tab, click here
Current 10-Year Mortgage Rates
Mortgage rates fell to record lows in 2021. Today, the market has changed course, and rates continue to climb in 2023.
According to Freddie Mac, the average rate for a 10-year fixed rate mortgage reached 6.82% in 2023.
While one can predict the housing market, prospective home buyers should be aware of the signs that mortgage rates are changing. You can keep an eye on current mortgage rates with Rocket Mortgage® and research trends to determine the best time to apply for a mortgage or refinance your home loan.
Find the best mortgage option for you.
Apply online for expert recommendations and to see what you qualify for.
What Is A Good 10-Year Mortgage Rate?
There isn't much historical data on 10-year mortgages. But there is data on 15-year fixed-rate mortgages, which may give you an idea of what to expect with 10-year fixed home loans.
According to the data, you can expect average 10-year mortgage rates to be the same or lower than average 15-year loan rates. As you shop around for the best rate, consider using 15-year mortgages as a guide.
Applying for the most favorable loan will require more than comparing mortgage rates between lenders. Calculate your debt-to-income (DTI) ratio and get preapproved to estimate the monthly mortgage payment you can afford.
10-Year Refinance Rates
If you want to pay off your mortgage early, refinancing to a 10-year mortgage may be a financially savvy move. A 10-year refinance can secure a lower interest rate. And with its shortened repayment schedule, it can put you on the fast track to paying off your mortgage faster and owning your home outright.
It's often recommended to refinance when mortgage rates are lower, your credit has improved and your home's value has increased. Wanting to switch from an ARM to a fixed-rate mortgage is another good reason to refinance to a 10-year mortgage.
Refinancing to a 10-year loan can cut the amount of interest you pay on your home loan, but it'll increase your monthly mortgage payment. Before you refinance, estimate the effect a higher monthly mortgage payment may have on your budget.
Who Qualifies For A 10-Year Mortgage?
To qualify for a 10-year fixed-rate mortgage, you'll need at least a 620 FICO® credit score. The loan is a good option if you can make a substantial down payment and comfortably afford the higher monthly payment.
Because you pay off a 10-year fixed-rate mortgage three times faster than a 30-year fixed-rate mortgage, a 10-year mortgage has substantially larger monthly payments, and you'll need a higher income to qualify for the loan.
Lenders may consider other reliable sources of income you've earned for at least 2 years beyond your salary, including military benefits, side hustle income, overtime, commission and more.
30-Year Vs. 10-Year Mortgage Rates: How To Calculate Your Cost
Let's run through an example to demonstrate the differences between a 10-year mortgage and a 30-year mortgage. For this example, we're not including closing costs, home insurance or property taxes. We'll break down the respective payments based on interest and the total loan amount.
Here are the amounts we're working with:
Home price: $250,000
Down payment: $50,000
Amount borrowed: $200,000
| | |
| --- | --- |
| 10-Year Fixed-Rate Mortgage | 30-Year Fixed-Rate Mortgage |
| Interest: 2.0% | Interest: 2.875% |
| Monthly Payment: $1,840.27 | Monthly Payment: $829.78 |
| Total Interest Paid Over Term: $20,832.29 | Total Interest Paid Over Term: $98,722.58 |
As you can see, with the same loan amount and respective average interest rate for each loan, there are some big differences between a 10-year and a 30-year fixed-rate mortgage.
Monthly Payments
With the 10-year loan, your monthly payments are more than double the 30-year loan. The 10-year monthly mortgage payments aren't triple the 30-year because of interest. The 10-year has a lower interest rate paid over a shorter term.
Total Interest Paid
Total interest paid is the second big difference. With the 30-year mortgage, you pay nearly $78,000 more in interest over the life of the loan. While the monthly payment is much lower, you make the payments over a longer period.
As you can see, you can save thousands of dollars in interest payments by choosing a 10-year mortgage. But because of the shorter term, you'll be responsible for a larger monthly mortgage payment.
Want to change your mortgage, consolidate debt or just need cash?
Apply for a refinance with Rocket Mortgage® today.
Alternatives To 10-Year Mortgages
There are many loan options besides a 10-year conventional fixed-rate mortgage and early payoff strategies. Consider the following loans and tactics to see which better suit your needs:
Use An FHA Loan
Federal Housing Administration (FHA) loans are great options for home buyers with lower credit scores or smaller down payments. You can choose a fixed or adjustable-rate 15-year or 30-year mortgage.
You can put down 3.5% with a 580 credit score. If you have a 500 credit score, you need to put at least 10% down. At Rocket Mortgage, the minimum credit score for an FHA loan is 580.
Apply For A Jumbo Loan
If you want to buy a very expensive property and have a high credit score and healthy cash reserves, a jumbo loan may be right for you.
Jumbo loans have a variety of terms and repayment schedules, and they can be fixed- or adjustable-rate loans.
Opt For A 15-Year Fixed-Rate Mortgage
The best alternative to the 10-year fixed-rate mortgage may be the 15-year fixed-rate mortgage. It splits the difference between a 30-year and a 10-year mortgage, offering more affordable monthly payments and significant savings on interest.
Pay Off Your Longer-Term Mortgage Early
If you're happy with your current interest rate and your lender doesn't charge prepayment penalties, consider making more than your regular monthly payment and ask your lender to apply the extra money toward the loan's principal. If you don't make this request, the lender may count the extra payments as your next monthly payment, and you won't save on interest.
Put The Extra Money In An Investment Account
Another popular option is to take out a 30-year mortgage and invest the extra money that would go toward extra payments into an investment account. Relying on investments is a risk, but if it pays off, you could potentially make more money from your investments than you would save in interest by taking out a 10-year instead of a 30-year mortgage. Discuss this strategy with your financial advisor if you're curious about how it works.
The Bottom Line
A 10-year fixed-rate mortgage is a valuable option for borrowers who want to pay off their mortgage quickly – and can afford it.
But high monthly mortgage payments won't work for every homeowner. Remember, there are multiple home loan options to consider or payment strategies to deploy. You can also refinance to a 10-year mortgage once you feel confident you can afford the higher monthly payment.
Are you ready to move forward with a refinance to a 10-year mortgage? Take action today and apply online with Rocket Mortgage.
Get approved to refinance.
See expert-recommended refinance options and customize them to fit your budget.
Related Resources
Viewing 1 - 3 of 3