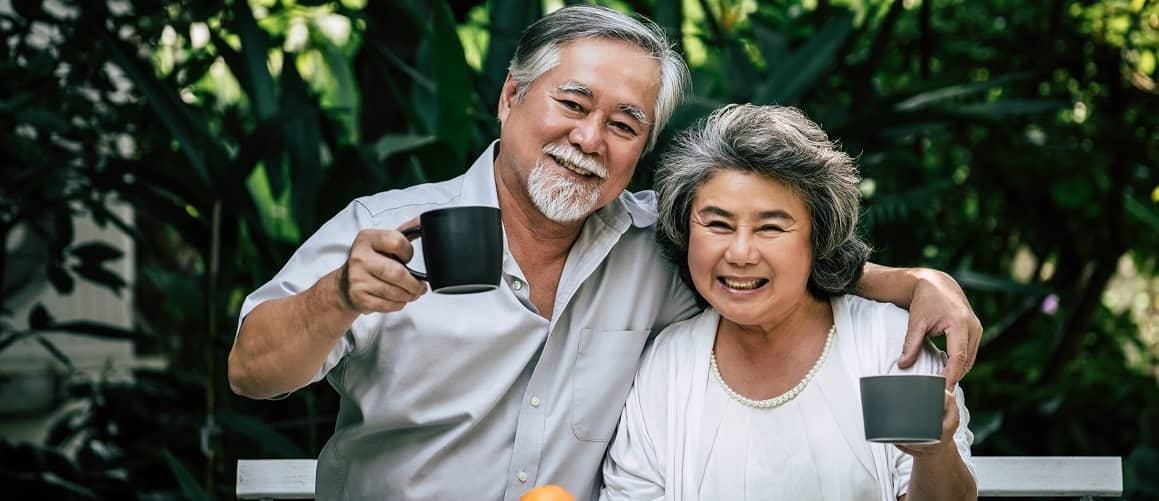 Your Guide To Home Repair Grants: What Is The Section 504 Home Repair Program?
Victoria Araj4-minute read
March 29, 2023
Share:
Whether they're old or new, every house comes with its quirks. Many lucky homeowners only have to think about the cosmetic upgrades they want to finance for their home. On the other hand, there are a number of lower-income Americans who face necessary repairs on their homes. But, they lack the same financial background to support the needed maintenance, with some changes vital for the health of the occupants.
That's where the Section 504 Home Repair Program comes into play. This government-backed system provides the financial opportunity for the country's more vulnerable property-owning citizens to improve their homes. What's the program's scope, though, and is it an avenue that you could take advantage of? Read on to learn about the possible benefits and applicability of the Section 504 Home Repair Program
See What You Qualify For
Congratulations! Based on the information you have provided, you are eligible to continue your home loan process online with Rocket Mortgage.
If a sign-in page does not automatically pop up in a new tab, click here
The Section 504 Home Repair Program: What Does It Do?
The Section 504 Home Repair Program, also known as the Single-Family Housing Repair Loans & Grants, is a loan program managed by the U.S. Department of Agriculture (USDA). It's designed to help elderly homeowners and those who struggle with very low incomes. You can determine if a household is very low-income if it's below 50% of the median income within the area. It also targets and helps accommodate the needs of those who struggle with disabilities.
The program comes with its limits and has specifications for who can apply. In particular, this initiative, as part of the USDA's Rural Development, only applies to those who live outside metropolitan areas. That's because rural homeowners often face increased challenges when it comes to home repair and maintenance, particularly when it comes to financing these endeavors.
According to the U.S. Department of Housing and Urban Development, the rate of substandard homes in these rural areas is higher than the national rate. Chief among the individuals affected is seniors, who tend to have a lower income in nonmetropolitan areas than seniors do nationally. Additionally, accessibility for those with disabilities is even more necessary for those in rural locations. This need comes from sparse service infrastructure and amenities.
So, the Section 504 Home Repair Program is designed to help repair and modernize single-family homes of those affected who cannot afford a regular loan. It can help replace or fix important fixtures like the insulation, foundation, or septic system. Also, the program helps homes upgrade their energy efficiency, add accessibility features for those with mobility issues, and remove safety or health hazards.
Section 504 Loans
You can use Section 504 Home Repair Loans to make changes to your home that repair, improve or modernize it. They can also be used to remove any health or safety hazards from your home.
Your 504 Home Repair Loan caps out at $20,000, so that's the maximum amount you can receive. They come at a fixed interest rate of 1% and a repayment period of 20 years. However, if you take on a loan of $7,500 or more, it will require full title service.
Section 504 Grants
Section 504 Home Repair Grants have a more limited use than Section 504 Home Repair Loans. You can only use grant funds to remove any health or safety hazards from the home.
The Home Repair Grants have a lower available maximum amount as well at $7,500. However, you may be able to combine your grant and loan for a total value of $27,500. Although, if you obtain a grant and then sell your property within 3 years, you'll have to repay the grant amount.
Qualifications For Section 504 Home Repair
Since the Section 504 Home Repair program is designed to help certain homeowners, not everyone will be approved for a loan or grant through it. Here are some of the qualifications an individual may need:
Live in a rural area
Be a U.S. citizen or a legal permanent U.S. resident
Be the homeowner and occupier of the house in question
At least 18 years old or above
Cannot obtain or afford credit from other lenders
Have a family income less than 50% of the area's median income
For grants, be at least 62 years old or above and unable to repay a loan
The promised repair assistance is determined based on the household's financial situation and related details, such as real estate taxes, homeowner's insurance and other monthly debts.
How To Apply For Section 504 Home Repair Loans And Grants
Any individual who is interested in applying for a Section 504 Home Repair Loan or Grant can contact their local Rural Development office. The USDA provides a service center locator here. However, it's important to check with your lender to make sure they honor this program.
If you have questions or concerns regarding how the program works, speak to a local USDA home loan specialist in your area. Or, you can contact a Home Loan Expert at Rocket Mortgage® if you have more general loan questions.
The Bottom Line
The USDA's Section 504 Home Repair program is a valuable source of support for many rural homeowners who are financially struggling. It provides an opportunity to ensure your home is not only suitable for your family but well-kept in the long run. If you have further questions about similar loan programs, consider reading our article on government loans to learn more about options for repairing your home.
Consolidate debt with a cash-out refinance.
Your home equity could help you save money.