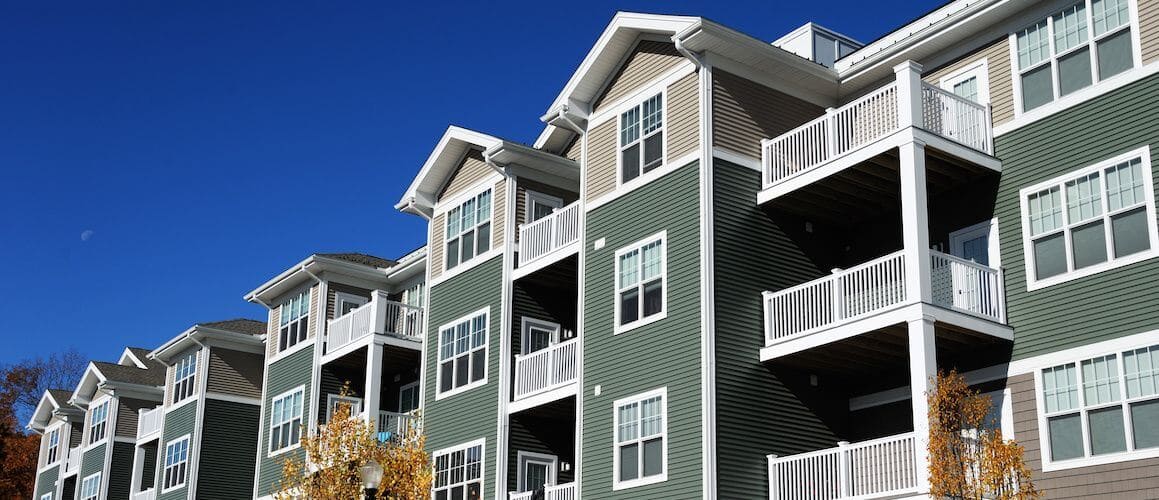 Everything To Know About Refinancing Your Condo
6-minute read
January 26, 2021
Share:
Is your primary residence a condo? Do you think you want to refinance? A refinance can benefit you in a number of ways and potentially help save you thousands of dollars over the course of your loan.
Let's go over how condo refinances work and the basic refinancing steps.
Should You Refinance Your Condo?
You might want to refinance your condo for a few different reasons, such as:
Lowering Your Monthly Premium
You give yourself more time to pay off your loan if you refinance to a longer term. This lowers the amount of money you need to pay on your mortgage each month. A refinance might be for you if you want to put more money toward your retirement account or you're working toward another financial goal. However, keep in mind that you'll pay more in interest over time if you choose a longer term.
Paying Off Your Loan Faster
You can also refinance your loan to a shorter term. When you take a shorter loan term, your monthly payment increases. However, you can save thousands of dollars in interest when you pay off your loan faster. This can be a great option for you if you now earn a significantly higher salary than you did when you took out your loan.
Lowering Your Interest Rate
If interest rates are lower now than when you got your loan, you can save money when you refinance with a lower APR. Remember to look at the APR (not just the base interest rate) when you compare current rates. You can also potentially get a lower interest rate if you have a higher credit score or less debt now than when you got your loan. You may or may not change your loan's term when you change your interest rate.
Getting Rid Of Mortgage Insurance
Do you have an FHA loan? If so, you probably know that you must pay a mortgage insurance premium (MIP) throughout the duration of an FHA loan if you made a down payment of less than 10%. Many people who buy a home or condo with an FHA loan refinance into a conventional loan once they reach 20% equity in their property. You can also refinance a conventional loan into another conventional loan to remove private mortgage insurance once you reach 20% equity.
Consolidating Debt
Your condo isn't just a place to live – it gives you a way to save and build equity in your property. Equity is the percentage of your home that you actually own. For example, if your loan was originally valued at $200,000 and you've paid off $100,000 of your principal, you have 50% equity in your home.
You can access this equity with a cash-out refinance, where you accept a higher loan principal balance and take out the difference in cash. For example, if you have $150,000 left on your loan balance and you need $10,000, you can refinance your loan balance to a $160,000 loan and get that $10,000 in cash.
Many people who take cash-out refinances use that money for debt consolidation. Mortgage loan interest rates are almost always much lower than other forms of debt. For example, the average credit card has an interest rate of about 16%, while the average mortgage loan has a rate around 4%. You can save money on interest by paying down your high-interest debts.
Paying Off Other Expenses
You don't need to use the money from a cash-out refinance to pay off debt. Unlike other types of loans like auto loans and student loans, there are almost no limitations on how you can use the money from a cash-out refinance. You can use the money from a cash-out refinance for nearly anything from funding a college education to fixing a broken heating, ventilation and air conditioning (HVAC) system.
How To Refinance Your Condo
Here's a quick look at the steps you'll go through when you refinance your condo.
See If You Qualify
You may have trouble refinancing your condo if any of the following conditions apply:
Your condo is a floating houseboat, a manufactured home or a timeshare.
Your condo association has over 25% commercial or mixed-use space.
You only have the right to occupy the condo (i.e., you don't own the space).
Your condo operates as a hotel or your condo board has the right to rent out your space for short-term stays.
Your condo is an investment security that's registered with the U.S. Securities and Exchange Commission (SEC).
You probably won't be able to refinance your loan if any of these descriptions apply to your condo.
Apply To Refinance
First, compare lenders in your area and consider things like customer ratings, representative availability and current interest rates.
Submit an application for a refinance after you choose a lender. The specific process you'll go through when you apply depends on your lender, but many now offer online applications.
Your lender will usually ask you for a few financial documents when you apply for a refinance, including two of your most recent:
Paystubs
W-2s
Bank statements for all your accounts
Your lender will usually ask you for more documentation if you're self-employed. It'll also ask for documentation of anyone else who will refinance your loan with you, such as your spouse.
Lock In Your Rate
Your lender will give you a document called a Loan Estimate when you finish your application. Just like when you bought your condo, your Loan Estimate tells you how much of a loan you can get and the new terms of your loan. It also tells you what interest rate you can get when you refinance.
Next, contact your lender to lock in your rate. Locking your interest rate protects you from changes in interest from the time you apply to the time your loan closes. Most lenders allow you to lock your interest rate for 30 to 60 days while you finalize your refinance. You may need to pay a fee if you need to lock your rate for longer than this timeframe.
Complete Your Underwriting And Appraisal
From here, your lender will begin the underwriting process. During underwriting, your lender takes a look at your financial documentation and verifies your income to make sure you qualify for a refinance. Respond to any inquiries or requests for documentation that your lender submits for the fastest approval.
At this stage, your lender also schedules a condo appraisal. Lenders require appraisals before you refinance to make sure that they won't loan you more money than your condo is worth. Just like when you bought your condo, your appraiser will take a look at your property and give you a rough estimate of its value. Keep documentation handy of any repairs or renovations you've done on your condo. This may help with the appraisal value and give you access to more equity.
Close On Your Refinance
Closing on your refinance is very similar to closing on your original mortgage. Your lender will set up a closing meeting to sign your paperwork and ask any last-minute questions. Your lender will also send you a document called a Closing Disclosure. This document contains information on your loan's terms, your interest rate and your monthly payments. Read and acknowledge your Closing Disclosure and attend your closing meeting.
Bring the following documents to the closing:
Your Closing Disclosure
Some form of photo identification, like a passport or driver's license
A cashier's check to cover your closing costs (if they weren't rolled into the new loan)
A list of key contacts such as your agent or lawyer
At closing, you'll sign your paperwork and pay your closing costs (if applicable). You can find a complete list of the closing costs you have to pay on your Closing Disclosure.
You won't take away cash from your closing meeting if you get a cash-out refinance. This is because the lender must give you at least 3 days to cancel your transaction from when you sign on your loan. After this window passes, your refinance is officially complete and your lender can send your money. Most people see their cash within 3 – 5 business days after closing.
Summary
You can refinance most condo loans in the same way that you can refinance a home loan. Refinancing your condo can give you access to a lower interest rate or a different term, or it can remove your insurance requirement. You can even get a cash-out refinance, which allows you to accept a higher loan principal and take away the difference in cash. Many people who take a cash-out refinance use the money to consolidate debt or cover home repairs or renovations.
First, check to be sure that your space qualifies for a refinance. Then, compare lenders in your area and choose the one you'd like to work with. Submit an application and make sure to have your financial documentation on hand.
From there, your lender will order an appraisal for your property and underwrite your loan. You'll receive a Closing Disclosure as long as your profile and your property meet requirements. Acknowledge your Closing Disclosure and attend a closing meeting. Closing meetings for refinances are very similar to closings for home purchases. Sign your paperwork, pay your closing costs (if you didn't roll them into the loan) and enjoy your new loan. If you opt for a cash-out refinance, you'll usually receive the cash out of your equity within 3 – 5 days of closing.
Get approved to refinance.
See expert-recommended refinance options and customize them to fit your budget.