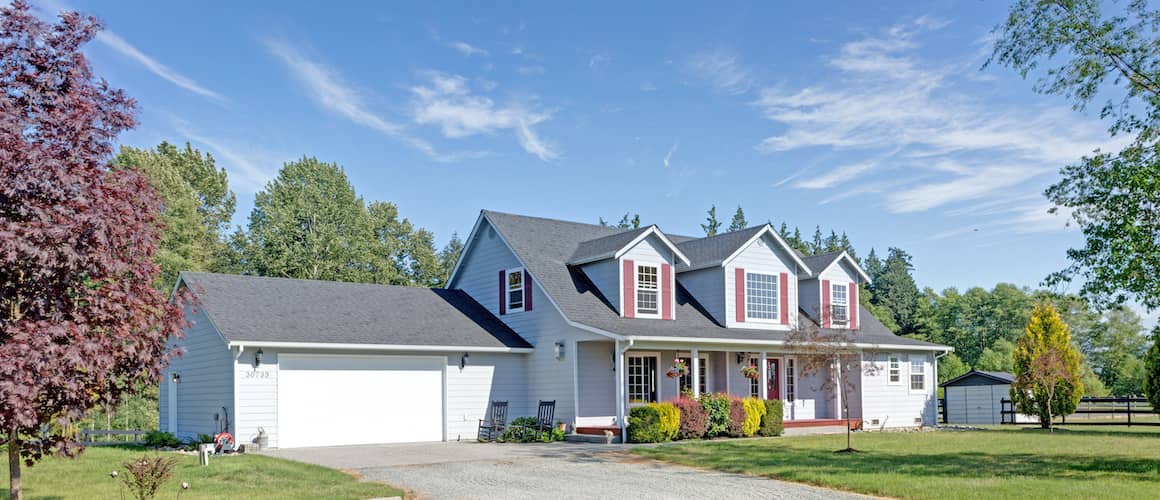 HIRO Mortgage Program 2021: High LTV Refinance Option
Kevin Graham5-minute read
February 11, 2021
Share:
With mortgage rates being as low as they are, refinancing to change your term, lower your interest rate or both can be an attractive prospect. However, traditional options to refinance require a minimum of the existing home equity. Homeowners in areas where property values have been depressed in recent years may find it harder to qualify for these programs.
The goal of the HIRO mortgage program is to allow homeowners with a Fannie Mae-backed loan who have low equity an option to refinance their homes to lower the rate or change their term. We'll go over what the program is, how it works, who qualifies and alternative options you might have.
What Is HIRO?
HIRO stands for the High LTV Refinance Option from Fannie Mae. Loan-to-value ratio (LTV) compares the balance remaining on your loan to the value of your home and is typically expressed as a percentage. Subtracting the result of this ratio from 100 gives you the amount of equity you have in your home.
As mentioned above, traditional refinancing options require a minimum amount of equity – they have LTV maximums. HIRO and another program we'll discuss later from Freddie Mac are the spiritual successors to the Home Affordable Refinance Program (HARP). HARP helped homeowners who had little to know equity due to low property values.
Although some requirements are slightly different, both programs help homeowners refinance their mortgage to lower their rate or change their term even if they owe more on their home than it's worth. Because this program is available for those with little to no equity, the one thing you can't do is take cash out. That requires existing equity to convert to dollars.
How The High LTV Refinance Options Works
Although there are various programs aimed at accomplishing the same goal depending on the type of loan you have prior to refinancing, HIRO is for homeowners with Fannie Mae-backed loans who haven't previously refinanced through HARP.
Let's say you bought or last refinanced your home in September 2017. According to Freddie Mac, the average 30-year fixed mortgage at the time had an interest rate of 3.83%. Conservatively, let's say you qualify today with a rate of 3.25% with the same $250,000 loan amount. With that same 30-year term you would save $81.15 per month. Moreover, you save $29,214.37 in interest over the life of the loan.
Income Verification
Like similar programs, doing a refinance with HIRO involves getting a completely new mortgage. Because of this, there is an application process involved. However, depending on your situation, there may not be a need to verify income. Additional flexibilities may be made available around asset checks, employment verification and the need for an appraisal.
Every situation is different, so we recommend relying on a Home Loan Expert for guidance.
Rates
The interest rate you get on your mortgage is based on the risk a lender is taking on by giving you the loan. Because HIRO involves mortgages with little to no equity, these loans pose a higher risk for lenders and you'll be taking a slightly higher interest rate than you could get for other refinancing options that require some amount of equity.
However, some of the qualifying factors for HIRO and similar programs should help mitigate this risk in the eyes of the lender, so the rate you do get will be at least competitive with prevailing market interest rates.
Great news! Rates are still low to start 2021.
Missed your chance for historically low mortgage rates in 2020? Act now!
Qualifying For HIRO
In order to qualify for the HIRO mortgage program, you have to have several qualifying factors:
The note dates on the mortgage being refinanced has to be October 1, 2017 or later.

The existing mortgage must be at least 15 months old before you can close on your HIRO refinance.

You have to be current on your existing mortgage. This means having no payments that were 30 days late in the last 6 months and only one 30-day late payment in the last year.

As with any conventional loan, you need a median FICO® Score of 620 or better.
There are no specific requirements for the mortgage length of either your existing loan or the new loan you would be getting under the HIRO mortgage program. In addition to the above requirements, let's go into some further explanation on other key qualification factors.
Fannie Mae Backed
One of the key requirements is that your current mortgage has to be backed by Fannie Mae, one of the two major government-sponsored entities (GSEs) that back conventional mortgages. The reasoning for this is that Fannie Mae and investors who have similar programs are taking on higher risk these high LTV loans, so they want to limit it to loans they originally approved.
Client can use Fannie Mae's tool to see if their loan is backed by the investor. If your loan isn't backed by Fannie Mae, but you know you have a conventional loan, it may be backed by Freddie Mac.
If that's the case, you can look at the Freddie Mac Enhanced Relief Refinance (FMERR) as an alternative.
You may not have a conventional loan at all but instead one that's backed directly by the government. Those with FHA loans currently can take a look at FHA Streamlines. Those who have a VA loan should look at the VA Interest Rate Reduction Refinance Loans (IRRRLs), also known as VA Streamlines.
Minimum And Maximum LTVs
Most mortgage loan options have a maximum LTV you have to stay under in order to qualify. Because HIRO is aimed at helping homeowners with little to no equity, there are no maximum LTV ratios. Instead, there are minimum LTV ratios.
The following table breaks down minimum LTV ratios:
Maximum LTV by Occupancy and Number of Units

Occupancy

Units

Maximum LTV

Primary

1

97.01%

2

85.01%

3 – 4

80.01%

Second home

1

90.01%

Investment property

1 – 4

75.01%
If your LTV is too low to qualify under these ratios, the good news is you potentially qualify for more traditional refinancing options.
Net Tangible Benefit
HIRO and programs like it require that a client gains a "net tangible benefit" by refinancing. The simplest way to explain this is they want to make sure that you're gaining some advantage by refinancing your mortgage. Under the program, all of the following are considered net tangible benefits:
Lower principal and interest payment

Lower interest rate

Taking a shorter term

getting into a more stable product (for example, adjustable-rate mortgage (ARM) to a fixed-rate mortgage)
Apply Now For Mortgage Relief
The HIRO mortgage program allows people with mortgages backed by Fannie Mae to refinance their home in order to lower their interest rate or change their term even if they're underwater on their mortgage, owing more than their home is worth. Along with the FMERR program from Freddie Mac, it serves as a replacement for HARP.
Other benefits of the program included competitive interest rates and the potential for easier verification of employment, income, assets and property value. While there are no maximum LTVs, your loan must be backed by Fannie Mae to qualify for HIRO. For those with other types of loans, there are programs with similar goals available through many major mortgage investors. Finally, every HIRO refinance must have a net tangible benefit to the client.
If this all sounds good to you and you're ready, apply to refinance today!
Low rates were a big story in 2020. It was a great year to refinance!
Great news about 2021 so far: Rates are still relatively low.