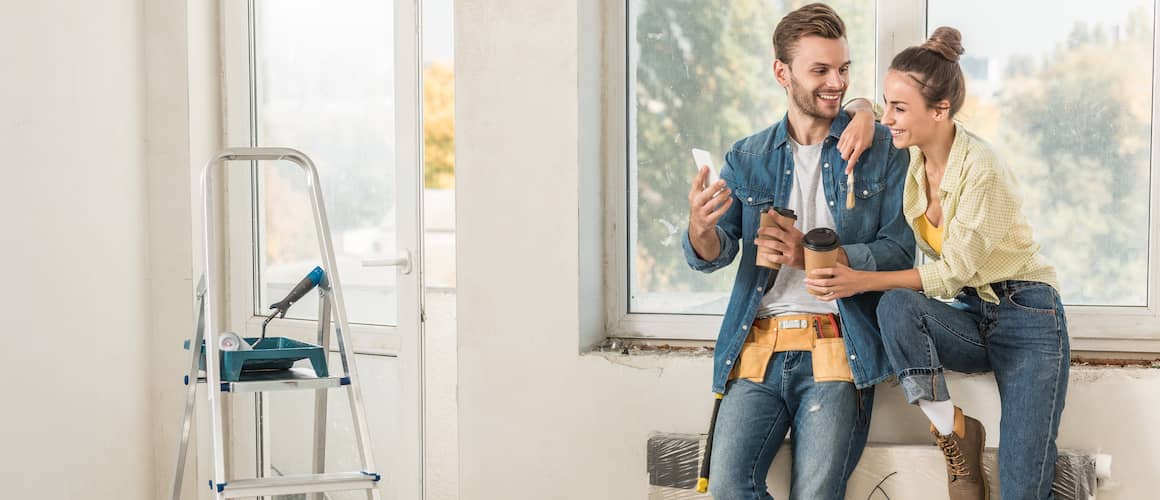 FHA Flipping Rules: Guidelines And Exceptions
Ashley Kilroy4-minute read
August 03, 2023
Share:
Turning an older home into a beautifully remodeled and modern version then reselling it has become increasingly popular in real estate. Shiny new properties are enticing for many home buyers. But, if you're interested in buying one of these renovated properties with an FHA loan, it's wise to become familiar with the FHA flipping rule so there are no surprises during the property transaction.
Here is what you need to know about the FHA flipping rule and how it can impact FHA financing approval.
What Are FHA Flipping Rules?
If you plan to purchase a flipped home with an FHA loan, you must abide by the FHA 90-day flipping rule. This rule states that a person selling a flipped home must own the home for more than 90 days before home buyers can purchase the property.
Sellers who plan on flipping a house generally buy a distressed property, give them some TLC, and then sell them for a profit. When sellers look for a property to flip, they usually explore foreclosures, tax sales, and property auctions to find a good deal. Savvy home flippers know how to allocate their investment toward renovations and repairs that yield the most profitability. Property flipping can be a very profitable endeavor if investors know what they are doing.
FHA loans are government-backed mortgages with less-strict financial requirements for approval than conventional loans. So, if you have a large amount of debt or a less-than-ideal credit score, you may still qualify for home financing with an FHA loan.
The FHA and HUD define flipping as "the purchase and subsequent resale of a property in a short time." In some cases, if a seller rehabs or renovates a property to increase the value, it may fall under the FHA flipping rule. FHA lenders determine the 90-day timeline for the mortgage by looking at the date the deed was recorded. Then they determine the resale date by the date the buyer and seller sign the new sale contracts for the home.
Usually, FHA flipping rules are broken down into two categories: Less than 90-day ownership and 91 – 180-day ownership.
See What You Qualify For
Congratulations! Based on the information you have provided, you are eligible to continue your home loan process online with Rocket Mortgage.
If a sign-in page does not automatically pop up in a new tab, click here
The FHA 90-Day Flip Rule
According to FHA flipping guidelines, lenders must require FHA appraisals to confirm the FHA 90-day flip rule doesn't apply to a specific property. This means the appraiser will determine who has owned the property for the last three years. If the timeframe from the new home sale contract and the ownership of the property is less than 90 days, FHA lenders will likely decline the mortgage approval.
Therefore, as an FHA home buyer, you must wait at least 91 days before you can sign on the dotted line for your property. Once this time has passed, you can now move forward with home financing through an FHA loan.
FHA Flipping Guidelines For Sales Between 91 – 180 Days
Although it's easier to receive FHA loan approval past the 91-day mark, there is also a flip rule for properties resold and owned for 91-180 days – making it a little trickier to qualify. So, if the resale:
happens between 91 – 180 days
purchase price is 100% or higher than what the seller paid for the home
then, a second appraisal is required before financing with an FHA loan and moving forward with a purchase contract.
The second appraisal must meet the FHA guidelines, including that:
A different appraiser must complete the second appraisal
The appraisal is not paid for by the buyer
The lender must obtain a 12-month chain of title documenting resales
A lower appraisal value is used if the second appraisal value is 5% higher than the first
There is supporting decimation to support the increased property value
FHA Flipping Rule Exceptions
There are some exceptions to FHA flipping rules, including:
Resales by HUD, other government agencies, or the REO program
Properties acquired by employers in connection with relocating employees
Inherited properties
Properties sold by nonprofit organizations
Properties residing in a Presidentially Declared Major Disaster Area (PDMDA) that are permitted by HUD
New construction properties
Non-FHA Loan Flipping Options
If you're attempting FHA financing for a new home and the owner acquired the property less than 90 days ago, you likely won't be approved by an FHA lender.
Fortunately, if an FHA loan won't work, there are many other types of loans to consider, both government-backed or conventional.
While VA loans have similar requirements for buying a flipped home, you could qualify for other non-conforming loans such as USDA loans. USDA loans only require that the property is up to loan standards and completes an inspection. Rocket Mortgage® does not offer USDA loans.
Another option is applying for a conventional loan. Keep in mind, though, conventional loans have stricter requirements than what you would find with an FHA loan. So, make sure you understand the criteria you must meet before you move forward.
The Bottom Line
If you plan to purchase a flipped home with an FHA loan, the FHA flipping rule may throw a wrench into the buying process. Fortunately, if you don't qualify for an FHA home loan, you may still have other financing options worth exploring. For example, you may have luck with conventional lenders who consider home buyer applications with lower credit scores. Exploring your options can help you pinpoint the most suitable financing solution.
Want to learn more about how to get a loan for flipping houses? Visit our Learning Center to gather all of the information you need.
Save money on an FHA loan today!
Lock in your low interest rate with a fast, online approval.
Related Resources
Viewing 1 - 3 of 3