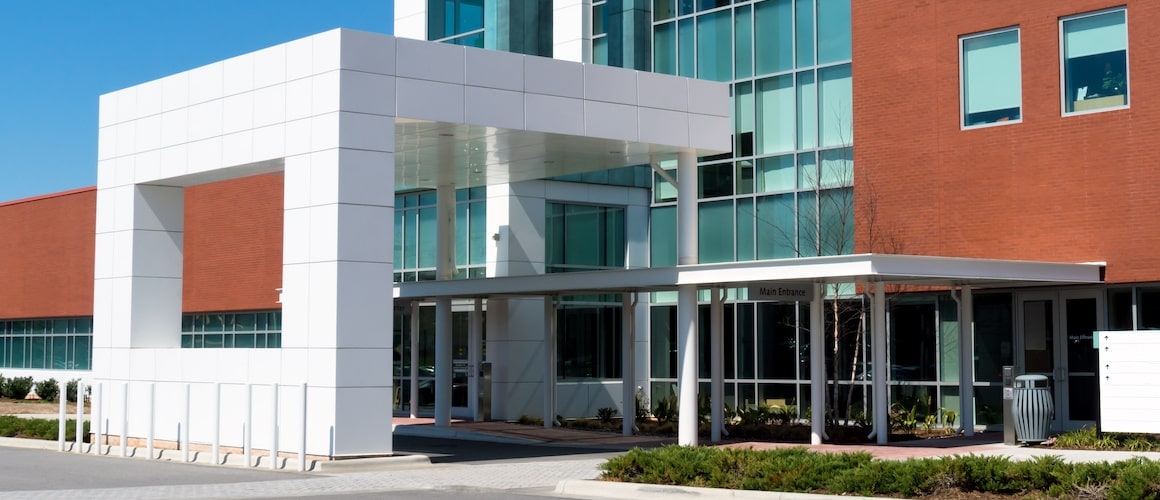 The FHA's Commercial Loan Programs: An Introductory Guide
Victoria Araj3-minute read
September 16, 2022
Share:
As you consider purchasing a commercial property, you may wonder about your lending options. You may not want to go the conventional loan route and instead want to consider alternative options. The Federal Housing Administration (FHA) backs loans under the jurisdiction of the Department of Housing and Urban Development (HUD). This means that the FHA protects your lender against loss if you stop making your mortgage payments.
Can you get an FHA loan for a commercial property? Let's learn some of the FHA guidelines for commercial loans and find out whether FHA commercial loans actually exist. It's important to note that Rocket Mortgage® does not offer loans for commercial property.
Does The FHA Insure Commercial Loans?
The Federal Housing Administration (FHA) insures mortgages for a wide variety of commercial projects aimed at encouraging the creation of housing for low-income, elderly and disabled people. Some loans are available to both for-profit and non-profit enterprises, while others are only available to non-profits.
What Is A Commercial Property Loan?
To the FHA, a commercial property loan is different from its deceptively-named single-family home loan program.
Residential Multifamily Loans
Many of us consider a duplex, triplex or 4plex to be a multifamily home, but the FHA considers them to be single-family homes if the borrower agrees to occupy the home for at least 1 year as a primary residence and does not use the program for obvious investment purposes.
Mixed-use properties refer to properties intentionally used for a variety of purposes, including commercial, residential, retail, office or parking space. In other words, The FHA can and does approve loans on commercially zoned buildings deemed "primarily residential" in nature.
For example, a multi-story building with first floor commercial space and apartments on the second floor may qualify for an FHA commercial loan.
Commercial Multifamily Loans
The FHA has a variety of what they also describe as multifamily programs, but to keep things clear, we're going to refer to it as an FHA Commercial Loan. Remember, the distinction is whether the owner will occupy the home and how many units are involved.
Get approved to refinance.
See expert-recommended refinance options and customize them to fit your budget.
When Does A Commercial Property Qualify For FHA Financing?
The FHA insures mortgages for three types of both for-profit and nonprofit multifamily residential units:
The FHA also makes borrowing available to non-profits in the fields of elderly housing (Section 202) and special needs housing (Section 811).
What Is The FHA Rental Property Loan Program For Multifamily Properties?
Known as Section 207/223(f) loans, these mortgages facilitate the purchase and refinancing of existing multifamily rental housing. These units must contain at least 5 units with complete kitchens and baths. The units must have been completed or substantially rehabilitated for at least 3 years prior to the date of the application for mortgage insurance. and not be in need of substantial repairs. Critical repairs on the building must be completed prior to closing while non-critical repairs can wait until after closing.
These are commercial loans for rental properties with longer terms (generally, up to 35 years) and lower interest rates than would be possible without FHA insurance on the mortgage.
Note that the lenders – private mortgage originators – will have to agree to the loan. The FHA does not disburse funds. Instead, it provides mortgage insurance that reduces the lender's risks.
The Bottom Line: Commercial FHA Loans Come With Caveats
While the FHA insures mortgages for single-family, multifamily and residential care facilities, the FHA does not grant loans for borrowers who want to buy wholly commercial properties.
Getting an FHA loan for a commercial property can be complicated, and it may not be the best option for a first-time real estate investor. If you're just getting started in real estate investing, you may want to consider an FHA loan for an owner-occupied multifamily home.
Take the first step toward the right mortgage.
Apply online for expert recommendations with real interest rates and payments.
Related Resources
Viewing 1 - 3 of 3