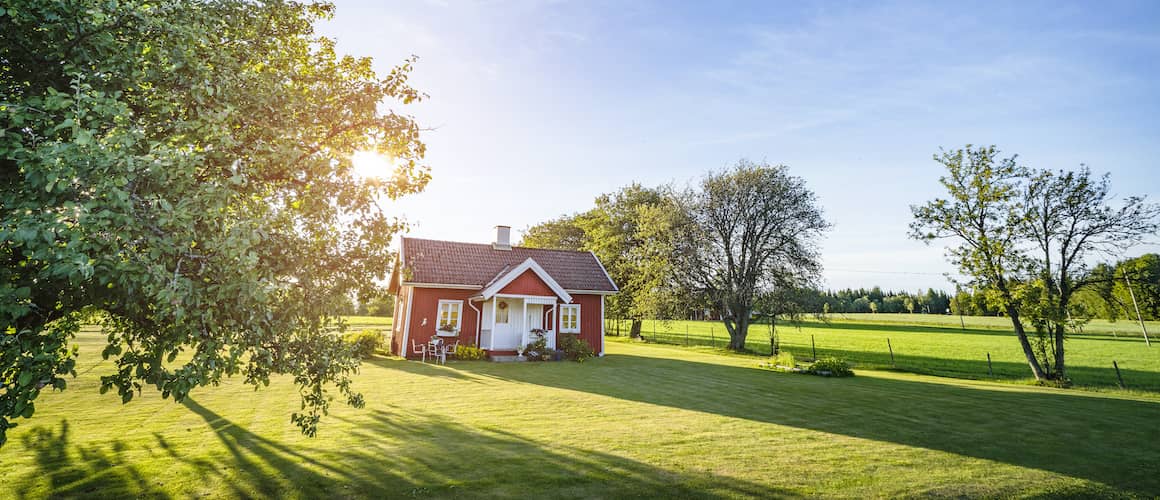 CARES Act Mortgage Forbearance: FAQs And Updates
Kevin Graham7-minute read
November 18, 2020
Share:
COVID-19 has had a profoundly negative effect on the economy and the livelihoods of many Americans. Whether because of temporary job shutdowns, permanent layoffs or missing work because of the illness or having to care for someone with it, there is no doubt that many of us are facing a new financial reality.
The good news is that as part of the Coronavirus Aid, Relief, and Economic Security (CARES) Act, Congress provided funding and guidance for several measures intended to provide financial and other assistance during this challenging time. In this article, we'll be going over the CARES Act mortgage provisions and what you need to know, but first, let's get back to basics.
What Is The CARES Act?
The CARES Act is a law passed in late March 2020 that is intended to help provide funding for economic relief related to temporary shutdowns and job losses. Among other things, the economic provisions of the act led to the Paycheck Protection Program and expanded unemployment assistance along with some emergency loan funding. Another big item that was reported on was a temporary waiver of student loan interest payments.
Additionally, funding is provided for various health care provisions such as a rapid vaccine development program, health care workers support and money and guidance to address a shortage of personal protective equipment and other crucial items related to dealing with COVID-19 and similar situations.
One of the other sections of the act provided for mortgage forbearance. Let's take a look at this mortgage assistance and how it works.
Mortgage Forbearance And The CARES Act
Mortgage forbearance involves a temporary pause in mortgage payments in order to provide relief for those who might be struggling financially for whatever reason.
There are various types of forbearance and the qualification processes can be quite different between them. As part of the CARES Act, Congress has given Americans impacted by COVID-19 the option to request up to a year of mortgage payment forbearance, renewable in 6-month increments.
To request a COVID-19-related forbearance under the CARES Act, you just need to attest to your mortgage servicer – the entity you make your payment to, which may or may not be the lender that you close your loan with – that you've suffered a financial hardship directly or indirectly caused by the virus. Servicers are also responsible for the administration of your escrow account for taxes and insurance, if you have one.
Rocket Mortgage® clients who request a forbearance will initially be approved for a 3-month forbearance. We'll contact you before the end of that time frame and every 3 months for up to a year to check in and see where you're at.
It's important to note that payments paused under forbearance aren't forgiven and will eventually need to be repaid. Whether you're ready to exit forbearance or coming up on expiration, your mortgage servicer (the entity you make your payment to) will evaluate your eligibility for payment scenarios at that time.
Because payments missed during forbearance will eventually have to be repaid, anything you can pay while you're on forbearance will lessen the amount you need to pay back after exiting forbearance. Rocket Mortgage® clients on forbearance can make full or partial payments using the custom payment option within our Payment Center.
Due to uncertainty, some have chosen to request forbearance just in case they needed the help in the future. We don't encourage this because you can only be on COVID-19 forbearance for up to a year.
However, if you find yourself in this situation and are able to continue making your payment, it's best to do so because you won't be considered to have been on forbearance for the purposes of future mortgage qualification. This will help you qualify for a new mortgage sooner.
Although a lot has changed about policy in response to the virus since March, the option for forbearance and the way you qualify for it has remained consistent.
COVID-19 Mortgage Forbearance Repayment
Once your forbearance is over, you need to be able to repay those missed payments. Your mortgage servicer will work with you to determine what you qualify for. What follows is a list of possible alternatives:
Deferral:

Also referred to as a partial claim by some mortgage investors, a deferral offers the option of having up to 12 missed payments added to the back of the loan to be paid off when you pay off the loan, refinance or sell the home. Until then, you resume your payment as it was before with the exception that any changes in taxes and insurance are added to escrow. If you have an escrow shortage during the forbearance, it's paid back over the course of 60 months. This alternative is currently available for conventional, FHA and USDA loans.

Repayment plan:

Some amount is added to your monthly payment over an agreed-upon period of time until the back payments are repaid.

Refinance:

You may be able to refinance your current VA loan into a new loan if you otherwise qualify, building the missed payments into the balance of a VA Streamline.

Modification:

If none of the above options work for you, you might take a look at doing a modification. A modification involves lowering your rate, extending your term or both in an attempt to make your payment more affordable.
If it's doable end something you desire, you also have the option of paying back the full amount all at once, but we understand that this doesn't work for everyone. If you have any questions, make sure you're communicating with your servicer.
Mortgage Forbearance Deadlines Under The CARES Act
If you request mortgage forbearance under the CARES Act, it can last up to a year, but it's given in 6-month increments under the law. This means that you have to request an extension if you still need it at the 6-month mark. Reach out to your servicer if they don't get in touch with you.
What Other COVID-19 Mortgage Relief Options Do Borrowers Have?
The prevailing option among the major mortgage investors who work with lenders at this point is mortgage forbearance. There is some general confusion around the difference between forbearance and deferral, and even well-intentioned servicers sometimes trip here, so let's be clear.
Forbearance is a temporary pause in mortgage payments. This is usually the starting point. A deferral of payments to the payoff of the loan is one potential alternative to pay off missed payments coming out of the forbearance itself.
CARES Act FAQs
Now that we've gone over the basics, it's time to answer several frequently asked questions about COVID-19 forbearances.
What Types Of Loans Are Covered Under The CARES Act?
Under the act, mortgage forbearance relief must be offered to anyone experiencing a financial hardship due to COVID-19 for all federally backed mortgages. This includes loans guaranteed by the FHA, USDA and VA, among others. Because Fannie Mae and Freddie Mac are government-sponsored enterprises, conventional loans made by these institutions are also covered.
How Do Borrowers Qualify For CARES Mortgage Forbearance?
Due to the widespread impact of the pandemic, qualification for forbearance related to COVID-19 is very streamlined. You submit a request. Beyond that, you just have to affirm that you're experiencing a financial hardship due to COVID-19.
Are There Fees Or Penalties That Accompany A CARES Forbearance Request?
The provisions of the act are specifically written to prevent the charging of fees and penalties related to a COVID-19 forbearance. Servicers aren't allowed to charge extra interest beyond what they would have had you made the payment on time as scheduled.
What Happens If Your CARES Forbearance Plan Extension Is About To Expire?
If your forbearance is about to expire, you'll have different options depending on how far along you are. If you're nearing the end of your first 6 months of forbearance, you can extend the forbearance for up to 6 additional months.
If you're nearing a year on forbearance, your servicer will contact you and evaluate you for one of the repayment alternatives discussed earlier. Again, feel free to get in touch with them if they don't reach out.
Can You Exit Your CARES Forbearance Plan Early?
You have the option of exiting your forbearance and asking your servicer to qualify you for a repayment option at any point.
How Will Forbearance Impact My Credit?
Rocket Mortgage® won't report payments paused during a forbearance as late to the credit bureaus. More complicated is whether and when you can refinance or get a loan for a new home:
In general, if you've continued to make mortgage payments on time throughout your forbearance, you're eligible.

For FHA loans, unless you've been continuing to make your payment throughout the forbearance, you have to make three consecutive scheduled payments or three payments after selecting a repayment option to do a purchase or rate-and-term refinance. For cash-out refinances, you need to make payments for a year.

For VA loans, you can bring yourself current, but if you qualify, you can also refinance in order to pay off past-due amounts.

To qualify for a conventional loan option through Fannie Mae or Freddie Mac, you have to either have made up all back payments on the mortgage that was in forbearance or have made three consecutive payments in a workout plan.
The Bottom Line
The CARES Act was designed to provide relief in many areas including allowing forbearance of mortgage payments for those whose finances were impacted by COVID-19. A forbearance is a temporary pause in mortgage payments. After a forbearance that can last as long as a year, clients qualify for repayment alternatives including deferral, a repayment plan or a modification, among others.
Deferral and forbearance are sometimes confused, but the important thing to remember is that deferral is a repayment option sometimes offered following forbearance.
Under the law, those with federally backed mortgages can qualify for a forbearance if they were negatively financially impacted by the pandemic. No fees, penalties or excess interest can be charged on paused payments.
Although payments not made during the forbearance won't be reported late to the credit bureaus, you may be required to bring your loan current or make a certain number of payments before applying for a new loan after a forbearance, depending on the type of loan you're looking for. If you have questions speak with one of our Home Loan Experts.
We recommend consulting a financial advisor before making any decisions regarding forbearance or anything with major monetary implications. If you're a Rocket Mortgage® client looking for a mortgage payment assistance, get started online with our Application For Success.