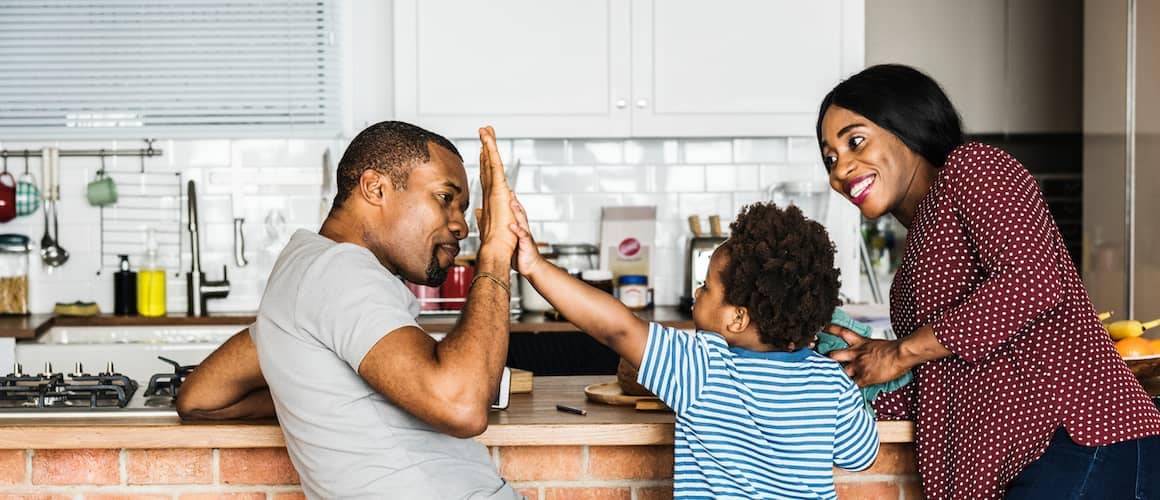 What You Need To Know About Buying A House In The Military
Dan Rafter10-minute read
June 21, 2023
Share:
You're serving your country as a member of the U.S. military. You're also interested in becoming a homeowner. Is this feasible?
The answer depends on your financial situation and the likelihood that you'll be traveling frequently during your military career.
But if you have the money saved to cover the expenses of buying a home, you can afford a monthly mortgage payment and your credit score is solid, you may be in a good position to buy a house while in the military.
Can You Buy A House While In The Military?
There are no regulations forbidding military personnel from buying a home. In fact, the U.S. Department of Veterans Affairs (VA) encourages homeownership among members and veterans of the U.S. military with its VA loan program.
This program makes mortgage loans available to service members. You can even qualify for a VA loan that requires no down payment, a big advantage over other loan types.
Buying a home is a big responsibility. But it makes sense for many members of the military, especially those with families. The home gives families a base. Children and spouses can stay in these properties even if the active-duty service member is deployed to another base or sent to another country.
Military members can also take advantage of the wealth-building potential of owning real estate by purchasing a home. If their homes increase in value, service members could sell them for a profit.
See What You Qualify For
Congratulations! Based on the information you have provided, you are eligible to continue your home loan process online with Rocket Mortgage.
If a sign-in page does not automatically pop up in a new tab, click here
The Pros Of Buying A Home While Serving
There are plenty of benefits to buying a home while you're serving your country.
You Have Control Over The Property
When you rent, you can't make permanent changes to your property without first consulting with your landlord. But when you own a home and, say, want to take out that wall between the kitchen and dining room, you can. If you want to add a Jacuzzi tub to your master bathroom, you're free to do so.
Owning a home gives you the control that you lack when renting. Transforming a property to fit their needs is a perk that many homeowners enjoy.
You May Qualify For Tax Incentives
When you own a home, you'll qualify for tax breaks when you file your income taxes.
One of the biggest of these is the mortgage interest deduction. You can deduct from your income taxes the interest you pay each year on up to $750,000 of combined mortgage debt if you're filing your taxes as an individual or married couple filing jointly. If you're a married couple filing separately, you can each deduct the interest you pay on up to $375,000 in mortgage debt.
If you purchased your home on or before Dec. 15, 2017, you can deduct the interest you pay on up to $1 million of mortgage debt if you're filing as a married couple filing jointly or an individual. If you're a married couple filing separately, you can each deduct the interest you pay on up to $500,000 of mortgage debt.
You can also deduct at least a portion of the state and local property taxes that you pay each year on your home. You're allowed to deduct up to $10,000 for state and local taxes each year. This figure doesn't rise even if your property taxes are higher than that amount.
You'll Build Equity
You'll also build equity as you pay down your mortgage. Equity is the difference between what you owe on your mortgage and the current value of your home. For example, if you owe $200,000 on your mortgage and your home is worth $350,000, you have $150,000 in equity.
You can borrow against this equity in the form of home equity loans or home equity lines of credit. You can then use the proceeds from these loans to fund everything from a major kitchen renovation to consolidating your high-interest-rate credit card debt into the lower-interest loan.
Equity matters when you're selling your home, too. The more equity you've built, the more money you'll walk away with when you sell your property. Say you owe $70,000 on your mortgage and you sell your home for $250,000. You'll generate $180,000 on that sale. Remember, though, that some of those funds will be used to pay for your real estate agent's commission and any closing costs you must cover. You may also need to pay capital gains tax, depending on your situation.
Eligible for low VA loan rates?
Apply today to buy a home or refinance with Rocket Mortgage®.
The Cons Of Buying A Home While Serving
Though buying a home while you're in the military comes with plenty of positives, there are some drawbacks, too.
You May End Up Moving
It's not uncommon for service members to get transferred to a new base. What happens if you've already purchased a home?
Maybe you'll move to the new base and the rest of your family will stay behind in the home that you've bought. Or maybe you'll rent out the property after your move to generate some income. You might even decide to sell the home.
Each of these options comes with challenges. You might struggle with being separated from your family members if you move to your next base and they stay behind. Renting a home requires a lot of work. You might set yourself up for late-night phone calls from your tenants when their hot water heater bursts or the furnace goes out. And selling a home can take time and money.
You're Responsible For All Maintenance And Repairs
When your kitchen sink springs a leak and you're renting, you call your landlord. But when it happens in a home that you own, you're responsible for fixing the problem. That holds true for anything else that goes wrong in a home that you own. Roof leaks? You'll have to pay a roofer to fix it. If your hot water heater bursts, you'll shell out the dollars to replace it.
Many experts say that you should expect to pay from 1% to 4% of the purchase price of your home each year on maintenance and repairs.
How To Buy A House In The Military
Ready to make the move to homeownership? Here are the steps to follow.
1. Work With A Real Estate Agent
It's important to work with a real estate agent who knows the market in which you want to buy. It's good, too, to work with an agent who has helped members of the military buy homes in the past. Such an agent will better understand the needs of service members.
An agent can make sure you don't overpay for a home. They will also lead the negotiations with the sellers when you find a home to buy. Best of all? When you're buying a home, you may not have pay your real estate agent anything. Instead, the home's sellers typically cover your agent's commission from the profits of the home they're selling.
2. Consider Your Financing Options
If you need a mortgage to finance the purchase of your home, you have several options. You can apply for a conventional mortgage loan, one not insured by any government agency; an FHA loan insured by the Federal Housing Administration; or a USDA loan insured by the U.S. Department of Agriculture if you're buying in a disgnated rural area of the United States. However, there may be a better option for service members.
If you're an active-duty member of the military, you can also apply for a VA loan, a mortgage insured by the VA. These loans are available to active-duty service members, veterans and eligible surviving spouses and offer several benefits that other financing options don't. These benefits include:
Lower credit score requirements: Most lenders require a minimum score of 580.
No down payment required: You can come up with a down payment if you'd like, but VA loans don't require you to do so.
No mortgage insurance required: You won't have to pay mortgage insurance each year with a VA loan. But you will have to make a one-time funding fee when you apply for your loan.
Before you start looking at homes, work with a lender to get pre-approved for a mortgage. During this process, a lender will check your credit and verify your income to tell you how much of a mortgage you can afford. This way, you won't waste time looking at homes outside your price range.
3. Start Touring Properties
Once you are pre-approved for a mortgage, it's time to start looking at properties in person. You can find homes that interest you online. But it's best to tour homes in person with your real estate agent. Sometimes, kitchens, bedrooms and bathrooms look larger online than they do in person. It's best to get a first-hand look at homes before making any offers.
4. Make An Offer
When you've found the home you want, it's time to make an offer. Your real estate agent will help you draft the offer after recommending a price. Once the sellers receive your offer, they can accept it, reject it or submit a counteroffer. Your agent will lead the negotiations until you and the sellers agree on a price and closing terms or until you or the sellers decide to break off the negotiations.
5. Schedule An Inspection
Once you and the sellers agree on a sales price and you sign a contract to purchase the home, it's time to order a home inspection. During the inspection, a home inspector will tour the property you're buying to look for current and potential issues. The inspector will then prepare a report listing any red flags, both large and small, with the home.
On average, an inspection costs around $350 as of June 2023, according to HomeAdvisor. The actual cost of yours will depend on the size, location and age of the home. But don't skip this step. If the inspector finds serious problems, you can ask the sellers to fix them, lower the sale price of the home or provide you with funds to hire contractors to make any necessary repairs.
Without a home inspection, you might only discover these expensive problems after you move into your new home.
6. Close On The Home
If the inspection goes well, it's time to move to the closing table. When you close on a home, you'll sign several documents, including the title to your new home. You'll also sign a mortgage agreement that states when your monthly payments are due, how much you'll pay each month and when you'll have your loan paid off. This agreement also lists the interest rate attached to your loan.
You'll pay closing costs, too. These costs are charged by your lender and third-party providers and can run from 3% to 6% of your home's purchase price. You can't pay these costs with a personal check. Instead, you'll need a cashier's check or certified check from your bank.
Is Buying A Home While In The Military A Good Idea?
Should you buy a home when you're in the military? Is this a smart move? The answer depends on several variables, including your finances and the strength of your local real estate market.
Look At The Local Real Estate Market
Before deciding to buy, look at home prices in the neighborhoods in which you want to live. Are prices high? If so, renting might be a cheaper option than paying a mortgage. But if housing prices are low enough so that a monthly mortgage payment will fit comfortably in your budget, it might be a good time to buy.
Consider Your Budget
Creating a household budget is a necessity before you decide whether to buy. Your budget should list your monthly expenses, including estimates for those that vary such as entertainment and dining out costs, and your monthly income. The difference between these two will let you know how much you can afford to spend on monthly mortgage and maintenance costs. Be careful to leave some wiggle room, though. You don't want to spend all your extra income on a mortgage payment.
Think About How Long You'll Stay
To earn money on a home, you usually must hold onto it long enough for it to appreciate in value by a high enough amount. That typically requires staying in your home at least 5 years. If you plan on moving before that, renting might be the smarter choice.
Remember, too, that no home is guaranteed to appreciate. While homes tend to rise in value, your property could still lose value after you purchase it.
FAQs About Buying A House In The Military
Do you have questions about buying a home while serving your country? Here are some answers to common queries.
Is buying a home while I'm on active duty a good idea?
There is no one answer to this question. If you have the money to afford a monthly mortgage, you've saved enough money for closing costs, you've built a solid credit score and you plan on staying in your home for at least 5 - 7 years, buying can be a smart move. But if home prices are too high in your market, you haven't saved much money and your credit score is weak, buying might be a bad decision.
Is renting really a waste of money?
When you own a home, you can build equity. When you rent, you're sending money directly to your landlord. That might seem like a waste of money, but you're getting a valuable service from your rent checks: a place to live. If you like the rental lifestyle, which includes not having to worry about maintenance and having more flexibility to move, then renting should not be considered a waste of money.
Do I have to use a VA home loan to buy a home?
Many members of the military use VA loans to finance the purchase of a home because these products don't require down payments. But you're not required to apply for a VA loan. You can apply for any loan product you'd like, including conventional or FHA loans.
How can I find homes for sale?
You can find homes for sale in your neighborhood by searching the Multiple Listing Service (MLS), which you can find online at our sister company, Rocket HomesSM. You can also work with a real estate agent who will send you listings of homes for sale in the neighborhoods in which you want to buy.
The Bottom Line
Members of the U.S. military have the same opportunities to become homeowners as any other buyers. They also have access to VA loans, a funding choice that requires no down payments. If you're serving your country and are ready to buy a home, you can start the mortgage process with Rocket Mortgage®.
Related Resources
Viewing 1 - 3 of 3