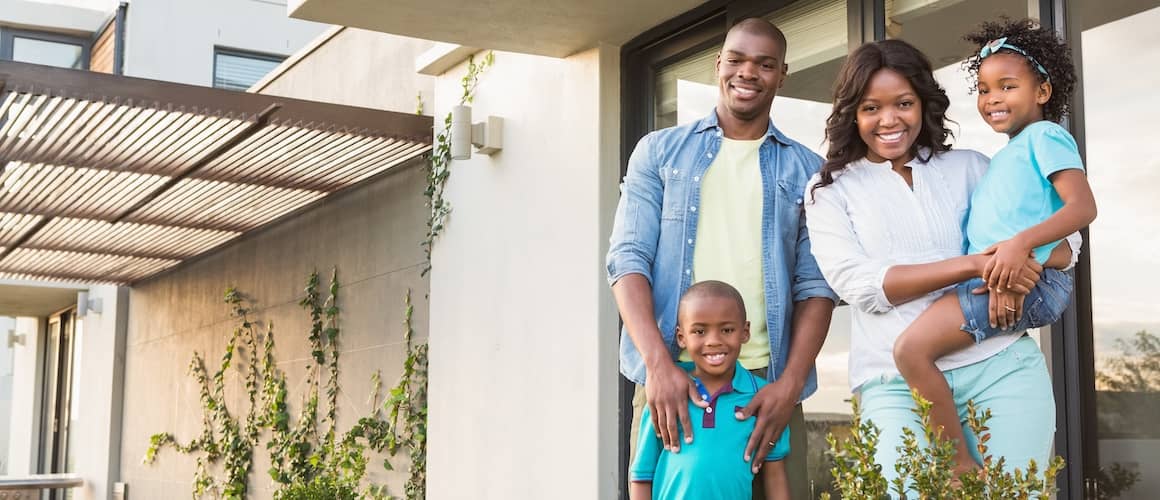 Are VA Loans Assumable? Everything To Know About VA Loan Assumption
Victoria Araj6-Minute Read
February 16, 2023
Share:
Are you asking yourself, "Are VA loans assumable?" The short answer is yes. Even borrowers without the usual military service qualifications may be able to tap into the cost savings of a VA loan. That's because VA loans are assumable.
Let's take a closer look at how this fact could impact your home buying prospects.
What Is A VA Assumable Loan?
An important thing to know about VA loans is that they are assumable. This means that a borrower can take over the terms of an existing VA loan, even if they are not eligible to take out a VA loan for themselves.
With that, the home buyer will have the same mortgage payment the home seller had. If the seller had a great interest rate locked in, the assumable nature of the loan can be a big selling point.
Most government loans are assumable loans. Most mortgages are not assumable. But this feature of the VA loan can act as a benefit for both buyers and sellers.
See What You Qualify For
Congratulations! Based on the information you have provided, you are eligible to continue your home loan process online with Rocket Mortgage.
If a sign-in page does not automatically pop up in a new tab, click here
Who Can Assume A VA Loan?
While a VA loan is assumable, not just anyone can take advantage of this option.
When originally taking out a VA loan, the borrower must meet specific military service requirements. In addition to the service requirements, lenders will evaluate the borrower's financial information to ensure they can repay the loan.
But when assuming a VA loan, the new borrower will not need to meet any military service requirements. With that, non-veterans can assume a VA loan. As with the original loan, the new borrower will need to prove their financial qualifications to the lender.
Requirements To Assume A VA Loan
Although borrowers without military service can assume a VA loan, the lender will need to approve the assumption.
As a borrower, the process will differ from taking out a new mortgage. Instead of shopping around for the best available rate, you'll work with the seller's lender to prove your creditworthiness. If the lender approves your financial qualifications, then you can move forward with a VA loan assumption.
The VA doesn't publish minimum borrower requirements. But many lenders will only work with borrowers that meet certain financial criteria. Here are a few of the common requirements:
Credit score: You'll need to have a minimum median credit score of 580 to work with Rocket Mortgage® for a VA loan.
Down payment: A VA home loan typically doesn't require a down payment. But the new borrower may need to make a down payment in some cases.
Income: You'll need to have enough income to support the loan amount.
Funding fee: A VA loan assumption will come with a funding fee equal to 0.5% of the loan balance.
If you are considering a VA loan assumption as a path to homeownership, then meeting the requirements above is a great first step.
But keep in mind that each lender has its own standards. You may need to hit different financial requirements when working with different lenders. For example, it's common for other lenders to require a 620 credit score, even though Rocket Mortgage is willing to work with borrowers that have a minimum median score of 580 on a VA loan.
How To Assume A VA Loan
As a borrower seeking to assume a VA loan, here are the steps you'll need to take.
First, determine whether you meet the military service requirements for a VA loan. As a qualified veteran, you can use your VA loan eligibility to replace the seller's eligibility.
If you aren't a qualified veteran, you'll need to qualify for the mortgage based on your financial situation. In either case, the lender will require paperwork from you that verifies your income, outstanding debts, and creditworthiness.
The lender will determine your eligibility to assume the VA loan in question. Depending on the lender's speed, you may find out about your eligibility within hours or weeks.
If approved, you will need to sign off on the assumption, plus pay the funding fee and any required down payment.
How To Find A VA Assumable Mortgage
If you want to assume a VA loan, you'll need to find one first. Here are some places to look for a VA loan to assume:
A real estate agent: Ask your real estate agent to help you find homes with sellers who are willing to allow you to assume their VA loan.
The multiple listing service: The MLS is a great resource for all shoppers. Talk to a real estate agent who has access to the MLS to find homes with VA assumable loans.
Print ads: Checking the local ads could help you spot a deal. You might be surprised by what you find in your local paper!
Specialized websites: Consider looking on websites like TakeList.

com

or Zumption.com to find sellers willing to undergo the assumption process.
Although it may take some time to find the right home with an assumable loan option, it could be worth the wait.
VA Loan Entitlement After An Assumption
In order for an original VA loan to be issued, the borrower must have a VA loan entitlement.
If the new borrower has a sufficient VA loan entitlement, the seller can ask to officially substitute the entitlements. But if the new borrower doesn't have an adequate entitlement to make the substitution, then the seller's entitlement will remain attached to the home until the loan is paid off.
As a seller, it's critical to confirm whether the borrower has sufficient entitlements for a substitution. Otherwise, your VA entitlement would stay attached to this home and prevent you from using it elsewhere until the loan is paid off.
See what you're eligible for.
Rocket Mortgage® uses information about your income, assets and credit to show you which mortgage options make sense for you.
Release Of Liability After A VA Loan Assumption
Unfortunately, your liability for the outstanding mortgage debt will not vanish when the assumption is complete. Instead, the seller will need to obtain a release of liability from the lender.
Without this critical document, you may be held liable for late payments made by the new borrower. That could lead to negative credit impacts or financial repercussions if the new borrower is unable to uphold their end of the bargain.
Before closing on a VA home loan assumption, the home seller should confirm with the lender that a release of liability will be provided when requested. If the lender is unwilling to meet your request, that might be a dealbreaker for some.
Pros Of VA Loan Assumption
As with all financial decisions, some advantages and disadvantages are associated with a VA home loan assumption. Here are the benefits to consider.
Buyers can save thousands of dollars on closing costs and appraisal feeswh.
At 0.5% of the loan amount, the funding fee for a VA assumption is less than the funding fee for a regular VA loan.
Buyers inherit VA interest rates that are often lower compared to what they would get on a different type of loan.
When a veteran assumes a VA loan, the seller regains their full VA loan benefits.
Buyers don't need to meet military service requirements to qualify.
As the buyer, there are many advantages. Most notably, you'll potentially be able to tap into an interest rate lower than the current going rate. Plus, you can potentially save money on closing costs.
Cons Of VA Loan Assumption
Now, let's take a look at the drawbacks of a VA loan assumption.
Lenders are not required to approve the assumption.
You'll still need to meet the lender's credit and income requirements.
It can be a lengthy process if the assumption must be approved by the VA loan office.
If assumed by a civilian, the veteran's VA entitlement stays with the loan.
Buyers and sellers will need to be careful when choosing to move forward with a VA loan assumption. As a buyer, you'll want to make sure that you can meet the qualifications. Plus, it can be difficult to find a seller willing to execute a VA assumable loan.
But as a seller, you'll want to consider the downside of potentially losing your entitlement. In most cases, veterans seeking future homeownership will be unwilling to part with their entitlement that comes with the potential to avoid a down payment on their next home purchase.
Ultimately, the question shouldn't be whether VA loans are assumable. Instead, you'll need to decide for yourself if pursuing this option is the right fit for your finances.
The Bottom Line
VA home loans are assumable. The potentially lower interest rates provide a tempting opportunity that may be worthwhile for some. But other home buyers and sellers may find that another home loan will suit their needs.
Take the time to weigh the advantages and disadvantages of this option before diving in.
Are you ready to start the loan application process? Take the first step and get preapproved with Rocket Mortgage.
Related Resources
Viewing 1 - 3 of 3