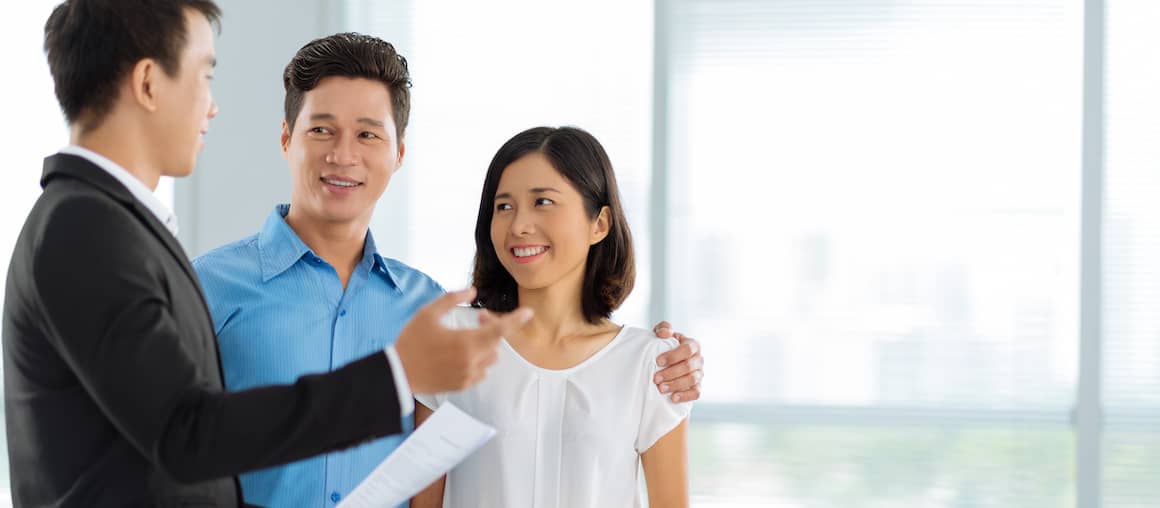 What Is A Variance, And How Do You Get One?
Andrew Dehan6-minute read
February 20, 2023
Share:
If you're a homeowner or real estate investor and have big plans for your property, you may need a variance to make those changes.
Let's take a look at what a variance is in real estate, some different types of variances, and tips for a smooth variance application process.
What Is A Variance In Real Estate?
A variance is a request by a property owner to deviate from current zoning laws for any number of reasons.
A zoning law, or zoning ordinance, is put in place by a local governing body to dictate how property in a particular area or zone can be utilized. The expressed goal of a zoning ordinance is to protect the structure, development and geographic integrity of the real estate over which the local government has jurisdiction.
Some zones are strictly for residential and single-family homes to maintain value, while other zones are for multifamily homes or commercial purposes. Common zoning classifications include residential, commercial, industrial, agricultural and hospitality.
Although zoning laws are supposed to benefit a community, they're often criticized for being an encumbrance on private property rights. Zoning ordinances can be an obstacle if you want to use your property or land in a way that's not allowed under your zoning laws. This is where a variance can help.
How Do Variances Work?
Variances don't change zoning laws, but under special circumstances, they grant the property owner permission to change or adjust their land use in a way that otherwise wouldn't be permitted.
Variances are often granted when the property owner can demonstrate that the zoning regulations are a difficult and hindering factor in the function of their property.
Each municipality has rules for requesting and approving variances. Typically, the property or landowner will submit an application, write a letter and pay a fee to their zoning board. Then, the application materials are reviewed and other affected property owners will be notified. Sometimes the zoning board will hold a hearing with the city c+ouncil for the final decision.
See What You Qualify For
Congratulations! Based on the information you have provided, you are eligible to continue your home loan process online with Rocket Mortgage.
If a sign-in page does not automatically pop up in a new tab, click here
Types Of Variances In Real Estate
There are various reasons why property owners may seek a variance, but area variance and use variance are two of the most common types of variances in real estate.
Once a variance is approved, you may have a limited amount of time to make the changes to your property that you wish to make, but you aren't required to make the changes, nor will you be penalized if you decide for some reason not to go through with your plan.
Area Variance
An area variance allows property owners to make a physical change to the property that would typically go against the zoning requirements.
Examples of area variances include:
Putting up a new fence where fences aren't usually permitted

Building a structure closer to the roadway or property line than is normally permitted

Building a structure that's larger or higher in square footage than is customarily allowed
Area variances are the most common types of variances in real estate for homeowners and are approved fairly often.
Use Variance
A use variance allows you to use or operate your property in a manner typically restricted by zoning requirements.
Examples of use variances are:
Renovating a single-family home into a multifamily home

Opening a commercial business in a residential district

Building an industrial facility in an agricultural zone
A use variance can be more difficult to obtain than an area variance, and it's requested more often by real estate developers and investors.
Explore your mortgage options.
Apply online for expert recommendations and to see what you can get approved for.
How To Get A Variance In Real Estate
Obtaining a zoning variance can be a complicated and lengthy process. Homeowners and real estate developers often find it helpful to work with a real estate attorney who has experience dealing with zoning ordinances. Not only can a real estate attorney help you sift through the paperwork and decipher the fine print, but in the case of appealing or disputing your variance, they can help with the formal hearing.
It's important to check with your local government on how to apply for a variance since each municipality may have a different process.
Up next are some general guidelines and requirements for obtaining a variance.
Step 1: Fill Out An Application
The first step to receiving a variance is usually requesting and completing an application. These applications tend to be available through the local zoning board or authority.
Step 2: Write A Variance Letter
In addition to the application, the property owner or their attorney should write a letter clearly stating the motivation for requesting a variance.
You'll want to be clear and concise on what you want to do with your property and why you need a variance to the zoning law. Address your letter to the members of the zoning board and include detailed information on:
The specific zoning law or ordinance in question

Why you desire the change

How the current zoning requirements cause unnecessary hardship

How the variance, if granted, won't harm public interests
Step 3: Wait For A Decision
Once you submit your application and letter, the local zoning board will review your materials and may contact your neighbors (or others affected by the request) for more information. If your application is approved, you'll receive a permit.
Step 4: Appeal If Rejected
If your variance is rejected, you'll have the opportunity to appeal. The exact process depends on your local government or zoning authority, but it typically includes a public hearing held by your city council or the planning commission.
At a public hearing, the applicant and those in the community with an opinion about the variance can share their concerns or support directly with the council or commission responsible for granting or rejecting the variance.
Then, the city council or commission members will vote on the application, and that decision is final. If your variance is denied again, there's often a waiting period to resubmit an application.
Tips For Getting A Zoning Variance
Once you've contacted your zoning board and requested an application, you can take the following steps to increase your chances of having your application approved:
Review the application form closely to make sure you're following all requirements for your type of variance.

Consult with your contractor to guarantee you have an effective and realistic project plan.

Talk with your neighbors about your plans.

Attend zoning board meetings so you can understand the terminology and process.

Work with a real estate attorney.
Variance FAQs
The nuances of variances and zoning regulations can be confusing to understand. Let's walk through some of the most common variance real estate questions.
What does variance mean in zoning?
A variance is a specific waiver a property owner can use to make changes to their land that otherwise would go against local zoning ordinances.
A variance doesn't legally change zoning requirements but grants special permission for a property owner to make changes – often to the physical aspect of their land (area variance) or in how they use the land (use variance).
Can neighbors stop a variance?
Since the appeal process is typically a public hearing, a neighbor or anyone in the community can voice their concerns about a variance.
On variance requests and applications, it's important to be clear about the reason for the request by citing the special circumstances and proving any hardship that will result if the variance is rejected.
Do zoning variances expire?
Most variances don't expire but run with the land if it's been acted upon. However, if you sell your property before making changes per your variance, the new property owners may have to file and request a new variance.
Depending on the type of variance, the project may have a time limit or expiration date to be completed. Use variances often have time limits for the change to be acted upon. This may be due to the current state of the surrounding area and any future development plans.
It's best to review your specific variance thoroughly to see if it has a time limit or expiration date.
The Bottom Line
A variance in real estate is an exception to a zoning law. Although a property owner may seek a variance for numerous reasons, area and use variances are generally considered the most common.
Area variances allow property owners to build or construct something typically prohibited by physical zoning requirements. Use variances allow property owners to utilize or operate their property in a way that zoning requirements traditionally forbid. To avoid legal issues, it's important to review your local zoning laws and obtain a variance for any changes you want to make to your property.
Check out the Rocket Mortgage® Learning Center to learn about neighborhoods you might consider living in or investing in.
Get approved to refinance.
See expert-recommended refinance options and customize them to fit your budget.
Related Resources
Viewing 1 - 3 of 3