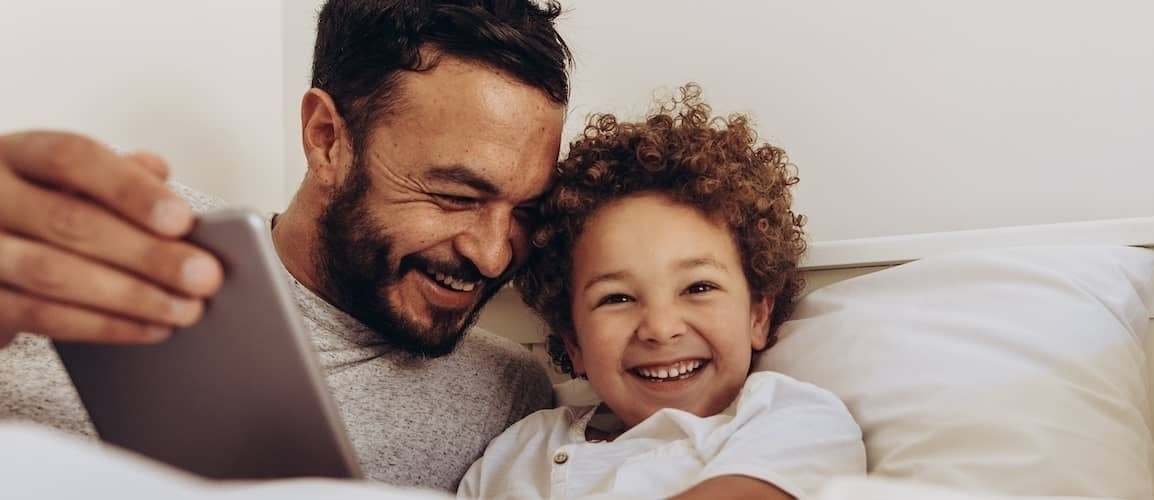 VA Housing Grants For Veteran Assistance
Kevin Graham5-minute read
June 07, 2022
Share:
If you're dealing with a disability, you've probably discovered that accessible housing to make your life easier isn't always readily available, nor is it cheap to construct. This may be a particularly difficult pill to swallow if you have to figure all this out after sustaining an injury in service to our country.
To help disabled veterans adjust and make the best possible adaptations for the future, the Department of Veterans Affairs makes a number of grants available each fiscal year for the construction or modification of homes to better support the need of veterans. Unlike loans, these are grants not meant to be paid back.
This article will go over the various VA housing grants available, who's eligible, funding amounts and what you need to know to apply.
Specially Adapted Housing (SAH) Grant
The first two programs we're going to talk about have very similar names and serve the same purpose. The difference between the two is the amount of funding you can receive, the types of disabilities of those eligible and in some cases, the number of veterans who can qualify for the program each fiscal year.
The first program we'll talk about is the Specially Adapted Housing (SAH) grant. This is intended for new construction or major modification of a home with special adaptations for better outcomes in living with your service-connected disability.
Eligibility Requirements
In order to qualify for an SAH, there are two main requirements. The first is that you own or will own the home and intend to live in your home on a permanent basis. That's not to say you can never move, but you have to intend to be there long-term.
Secondly, you have to have a qualifying service-connected disability. The categories listed on the VA website are the following:
The loss or loss of use of more than one limb

Loss or loss of use of a lower leg that has lasting effects associated with a natural disease or injury

Blindness (defined as the vision of 20/200 or less) in both eyes

Certain severe burns

If the injury was sustained after September 11, 2001, the loss or inability to use one lower appendage such that you can't get around without the aid of braces, crutches, canes or a wheelchair. Only 120 veterans eligible based on this last category can qualify each fiscal year.
Funding Amount
Those who do qualify for this grant can receive up to $100,896 to build or adapt a home in the 2021 fiscal year. It's important to note that the total amount of your grant doesn't need to be used in the year that you received it. You can use the grant up to six times over the course of your lifetime.
Special Home Adaptation (SHA) Grant
A Special Home Adaptation (SHA) grant can be used to assist in buying, building or modifying your permanent home to meet your needs. Although the loan purpose is the same, the eligibility categories and the amount of funding available for an SHA grant is different.
Eligibility Requirements
In order to be eligible for this program, you or a family member must own the home already or you will own it in the near future. Also, you have to have a qualifying disability. Note that the qualifying service-connected disabilities under this program are different than the ones for the SAH grant. They include:
Loss or loss of use of both hands

Certain severe burns

Qualifying respiratory or breathing injuries
Funding Amount
If you qualify for this grant, the maximum amount for the 2021 fiscal year is $20,215. Like the SAH grant, it can be used up to six times throughout your lifetime.
Temporary Residence Adaption (TRA) Grant
If you're living in a family member's home temporarily and need modifications to make that home work for your physical capabilities, you may be able to receive funding through a Temporary Residence Adaptation (TRA) Grant.
Eligibility Requirements
In order to qualify for a TRA grant, there are two major requirements you have to meet:
Other than living in your permanent residence, you have to qualify for a SAH or SHA grant.

You must be temporarily living in a family member's home that needs adaptations to work for you.
Funding Amount
The maximum amount of funding you can receive under a TRA grant is dependent on whether you qualify for a SHA or SAH grant.
Those who qualify under the SHA grant can receive up to $7,256 in the 2021 fiscal year. Meanwhile those who qualify under the bigger SAH grant can receive up to $40,637 under the TRA grant of the same. Because it's based on a temporary home, you have to use the funding in the year that you get it.
Home Improvement And Structural Alterations (HISA) Grant
The Home Improvement and Structure Alterations (HISA) Grant is meant to fund medically necessary improvements for veterans. Unlike the programs we've gone over so far, this also has funding for disabilities not connected to time in service.
Eligibility Requirements
The improvements or alterations made must be on your primary residence. In addition, they must be permanent alterations. The following are listed as eligible modifications:
Modifications to help with entrance or exit of the home

Anything that helps with the use of the bathroom, such as roll in showers

Modifications that allow for access to kitchen or bathroom sinks or countertops

Improvement of walkways or access to a ramp to get into and out of the area immediately around the home

Fortifying plumbing or electrical systems to better handle home medical equipment
The funding can't be used for exterior improvements or new construction.
Funding Amount
The amount of funding veterans and servicemembers can receive depends on the nature of their condition.
Veterans or servicemembers who have a service-connected condition or veterans who have a nonservice-connected condition that the VA considers 50% or more service-connected, they can get up to $6,800 in lifetime benefits.
If the condition isn't service-connected, the lifetime limit is $2,000.
How To Apply For Veteran Housing Grants
If you're looking to apply for a VA housing grant under one of these programs, take the following steps:
Check your eligibility so that you know whether you likely qualify before spending time on the application.

Make an account through the VA ebenefits portal.

Fill out the application online.
The Bottom Line
Those with a service-connected disability could be eligible for one of several grants available to make modifications in and around their home in order to make it more accessible for them and improve their quality of life within the home.
SAH and SHA grants are available for modification of your permanent residence. Which one you apply for depends on the nature of your injury, but the funds can be accessed up to six times over the course of your webcam. If you're living in another residence owned by a family member temporarily, you can take a look at a TRA grant.
HISA grants allow for more minor modifications of the permanent residents based on medical necessity such as modified entrances and accessible bathroom facilities. Unlike the other programs an HISA grant allows for limited funding of nonservice-connected disability adaptations as well.
While these are disability-related grants, we encourage those who are looking to learn more about VA loans.
Related Resources
Viewing 1 - 3 of 3