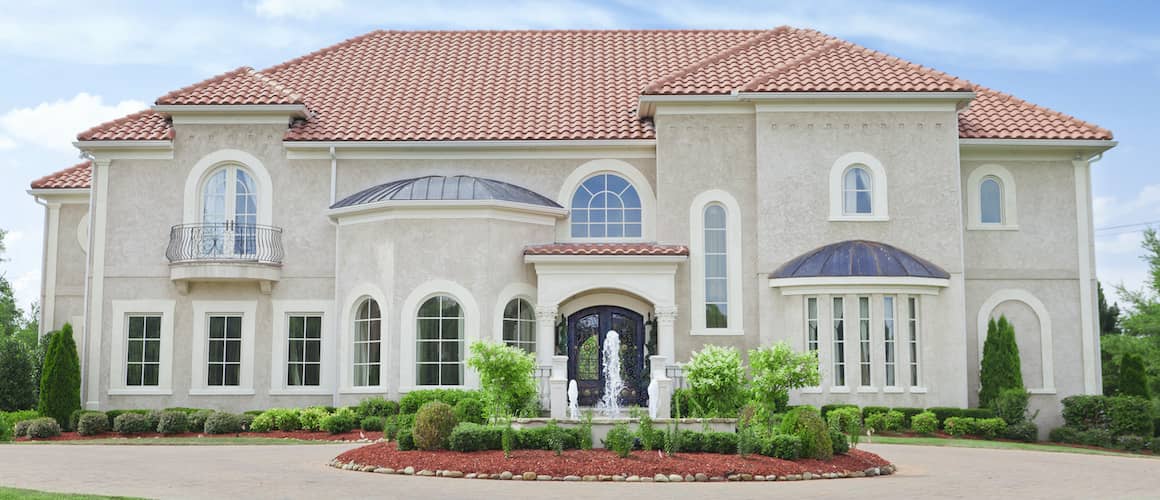 How Do Super Conforming Loans Work?
Kevin Graham4-minute read
December 02, 2020
Share:
If you're looking to buy in an area where home prices are higher, you might need a slightly bigger loan to make your homeownership dreams come true. There are jumbo loans, but these often come with stricter guidelines and a higher down payment. Fortunately, there are super conforming loans that allow you to access higher loan limits in high-cost areas.
This blog post will go over everything you need to know about super conforming loans. Let's jump in!
Super Conforming Loans, Defined
It's easier to define super conforming loans if you start with the context of what a conforming loan is. A conforming loan (aka conventional loan) is any loan that's backed by the government-sponsored enterprises Fannie Mae or Freddie Mac. However, the key requirement here is the loan limit itself.
Super conforming loans, which may also be referred to as high-cost or high-balance mortgages, are loans with higher loan limits specifically designed for areas where market demand has led to high home prices.
Fannie Mae and Freddie Mac created these loan options in order to help smooth the functioning of the housing market in areas where home prices tend to be a bit higher. This allows buyers and sellers to be able to find more willing participants for the other side of the transaction.
Super conforming loans are eligible for the same mortgage options that a regular conforming loan would be. This means you can do either a fixed or adjustable rate mortgage (ARM). Rocket Mortgage® isn't doing conventional ARMs at this time. You can also use a super conforming loan to get a 1 – 4 unit primary or investment property as well as a single-family vacation home.
Get approved to buy a home.
Rocket Mortgage® lets you get to house hunting sooner.
What Are The Super Conforming Loan Limits?
Nationwide, the standard loan limit for conforming loans is $548,250 in 2020. In high-cost areas, loan limits are set specifically for the county. In the highest-cost areas as well as the states of Alaska and Hawaii, the top super conforming loan limit is $822,375. These are the limits for 1-unit properties. Homes with multiple units have higher limits.
The current process for setting conforming loan limits was put in place as part of the Housing and Economic Recovery Act of 2008. Basically, the act requires that the Federal Housing Finance Agency (FHFA), the government entity responsible for overseeing Fannie Mae and Freddie Mac, to maintain a home price index for the purposes of setting loan limits consistent with inflation levels.
The national limit is based on the difference in prices between the third quarter of the current year and that of the year prior. The baseline limit is 115% of the national average home price.
In areas where the local median is more than 115% of the national average, the local loan limit is set at 115% of the local median. The absolute highest the conforming loan limit can be under current regulations is 150% of the national average.
Do You Need A Super Conforming Loan?
You'll know if you need a super conforming loan based on whether your area falls above standard conforming loan limits.
If you're curious about the conforming loan limit in your area, you can use this loan limits search engine from Department of Housing and Urban Development (HUD). FHA loans have their own county loan limits, while the VA typically follows FHFA guidance.
Finally, a super conforming loan has the following benefits in comparison to other loan options in high-cost areas.
Depending on demand in the bond market, interest rates may be lower than jumbo loans. At the very least, they'll be competitive with the jumbo market.

You won't need multiple mortgages to finance a higher loan amount.

You'll have lower mortgage financing costs with a super conforming loan than you would with a jumbo loan.
Jumbo Loan Vs. Super Conforming Loan
Jumbo loans are loans that fall above local conforming loan limits. In some areas where the median falls above 150% of the national average home price, a jumbo loan may be your option for homeownership.
There are a couple of key differences when it comes to jumbo loans vs. super conforming loans. Let's run through them.
Required down payments are higher for jumbo loans. At Rocket Mortgage®, you'll need to put at least 20% down on loan amounts up to $1.5 million and 30% down for a $2 million loan. Meanwhile, for a super conforming loan, the minimum down payment is 5%.
Stricter qualification requirements apply to jumbo loans. For example, to buy a home with a jumbo loan, you need a meeting credit score of between 700 – 740, depending on the loan amount. Additionally, you could need up to 12 months of reserves. Although it can vary for super conforming loans, a median score of 620 and 2 months of reserves are a good general guideline. Speak with a Home Loan Expert if you have any questions.
The Bottom Line
Super conforming loans offer the opportunity at more affordable financing for those interested in living in a high-cost area. High-cost areas are defined by Fannie Mae and Freddie Mac based on a formula laid out by Congress.
Super conforming loans have a couple of key advantages over jumbo loans, namely lower down payment options and looser qualification requirements. If you're looking to buy or refinance a home, it's one of several loan types to consider.
If you're looking for the best mortgage solution for you, we invite you to get started online with Rocket Mortgage®.
Take the first step toward the right mortgage.
Apply online for expert recommendations with real interest rates and payments.