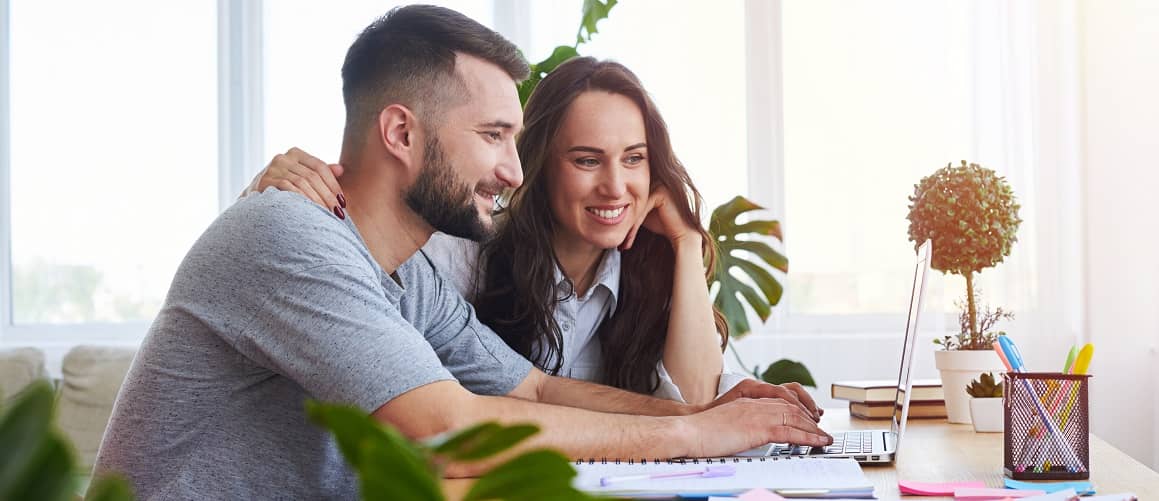 Your Guide To Pocket Listings: What They Are And How They Work
Scott Steinberg6-minute read
February 08, 2021
Share:
What is a pocket listing … and does it make sense for you to use when selling your home? The short answer is that a pocket listing refers to a real estate property that isn't publicly listed alongside other residences on the multiple listing service (MLS) – and that it all depends on your individual goals. In the past, pocket listings (properties for sale whose listing agents privately kept in their proverbial "pocket") were appealing options for those who wanted to avoid the MLS when buying or selling a house. You can learn more about them here.
What Is A Pocket Listing?
The majority of real estate listings are posted to the MLS – a large network of databases that share information about homes for sale with real estate agents across the nation. Whether a property owner chooses to post an exclusive listing (wherein a property owner maintains the right to sell their own property) or hires a listing agent to assist with sales, it only makes sense for most buyers to use these high-profile resources. However, if a property seller is seeking to market to a more exclusive or limited clientele, they may instead turn to the practice of pocket listings. Under such an arrangement, any real estate holdings listed in this manner won't be promoted to the general public or found in the MLS database (which would otherwise allow buyers of all kinds to find them).
Rather, a pocket listing refers to a property that is up for sale, but kept largely quiet by the real estate agent representing it. Privacy and exclusivity is effectively maintained so that the real estate agent with access to information on the home, condo, or apartment shares it only with a small number of preferred clients or fellow agents who represent this exclusive clientele. To this extent, you won't find any "for sale" signs on a pocket listing, or find it listed online with an Internet search. Instead, these listings (which comprise just a small, single-digit percentage of all real estate listings posted in America) are kept quiet from the general public and related opportunities reserved for a highly targeted market audience instead.
As you might imagine, choosing a pocket listing is something of a gamble. It can pay off in spades if you're looking to sell a unique or large property to a market of high-net-worth individuals, for instance. At the same time, it can also limit your access to potential buyers and ultimately lower the number of opportunities that you have to sell your property, especially in a more challenging or limited market.
Great news! Rates are still low in 2021.
Missed your chance for historically low mortgage rates in 2020? Act now!
Who Benefits From Pocket Listings In Real Estate
Most sellers will wish to promote their properties to the widest possible buying audience, a prospect that promoting your home on the MLS enables. That's because the more people who are exposed to a property listing, the likelier your odds of finding a potential buyer who's willing to meet the asking price (or pay a premium). But sometimes, a pocket listing may make sense for a homeowner wishing to keep the sale of their property somewhat private.
For example: A celebrity, well-known local personality, or government leader may wish to keep the proceedings on the down-low and minimize foot traffic through their property. Similarly, these individuals (and others) may also be concerned with maintaining their privacy and minimizing daily disruptions. As you might imagine, such sellers might additionally face concerns about limiting potential audiences to serious buyers vs. everyday individuals unlikely to make an offer, but rather simply hoping to swing by and take a tour of an expensive or high-end home.
Select real estate agents might also use pocket listings as a way to "premarket" properties to drum up initial interest while a seller prepares the property for a proper listing or conducts maintenance and repairs. In addition, a seller might also use a pocket listing as a way to road test a potential asking price and see if they're able to drum up any interest from the market. MLS listings publicly show a price history and number of total days that a property has been sitting on the market, which can occasionally raise red flags with prospective buyers. (If, say, a property has gone through multiple price reductions or sat unsold for an extended period.) A pocket listing makes it possible to test pricing strategies without exposing yourself to these common concerns. Likewise, homeowners wishing to facilitate a quick sale or a sale to a buyer they know, and avoid the hassles associated with bidding wars, may also wish to opt for a pocket listing.
Put simply, reasons to consider a pocket listing might include:
Desire to maintain privacy and limit exposure to the general public
Interest in testing out an asking price strategy
To reduce time spent on market or number of price reductions on MLS
To facilitate a quick, hassle-free sale to a specific contact or group of contacts
To negotiate a reduced commission with a realtor who has to do less work marketing
However, pocket listings – like any form of real estate listing – come with upsides and downsides attached. What's more, many real estate agents in different parts of the country are formally banned from engaging in the practice.
The Risks Of Pocket Listings
Naturally, keeping a real estate listing on the hush-hush can limit your sales potential, and lower the number of prospective buyers you might reach. While there's something to be said for the privacy that a pocket listing helps provide, it's important to note that the practice also comes with several potential challenges associated. For example:
Less audience exposure
Fewer sales opportunities
Minimal foot traffic
No chance of walk-ins
Limited number of bids
Potentially lower purchase offers
How To Find Pocket Listings
The National Association of REALTORS® (NAR) recently introduced a Clear Cooperation policy that cracks down on the practice of pocket listings. It applies to all REALTOR® Association MLS systems, and requires properties to be listed on these MLS solutions within 1 business day of being marketed to the public. However, not all real estate professionals nor listing services practice or have adopted the association's rules. These policies have been implemented as a means of giving all buyers a fair chance of purchasing a home and keeping private sales from skewing publicly available data on what's happening in a local market.
That being said, an exception has been made for "office exclusive" listings – discrete listings that agents and brokers from the same firm are free to share among each other and with prospective clients. Properties promoted in such fashion allow listing brokers to market the real estate inside their office network of colleagues, and sellers to privately sell homes without having to advertise these listings on the MLS. But if such listings are promoted to the general public at any point (such as via the firm's website, fliers, or through a social media or email blast), these listings must also be submitted to the MLS.
Your real estate agent – who maintains a network of colleagues and contacts – will be your best source of leads here. They can help point you toward office exclusive and pocket listings as desired.
Alternatives To Pocket Listings
"Coming soon" listings (aka off-MLS listings) – which are not yet added to the MLS and describe a property that is not available for sale or showing until a later date – can provide a helpful alternative and advertising tool, though. Serving as a loophole of sorts, they can provide a solution through which to gauge interest in a piece of real estate while a seller uses the time prior to market listing to finish preparing the property for sale. A legal and legitimate way to promote a home, apartment, or condo, a coming soon listing should not be available for showing during this time period though … or used as a way to circumvent the MLS.
The Bottom Line
Pocket listings can prove a handy tool for certain sellers, especially if they're concerned with maintaining their privacy or marketing to a more select clientele. But pocket listings are not allowed in many areas of the nation, and the majority of homeowners are best served with a public MLS or "coming soon" listing. To learn more about effective ways to market and promote your home, be sure to check back frequently here at the Rocket Mortgage® Learning Center.
Low rates were a big story in 2020. It was a great year to refinance!
Great news about 2021 so far: Rates are still relatively low.