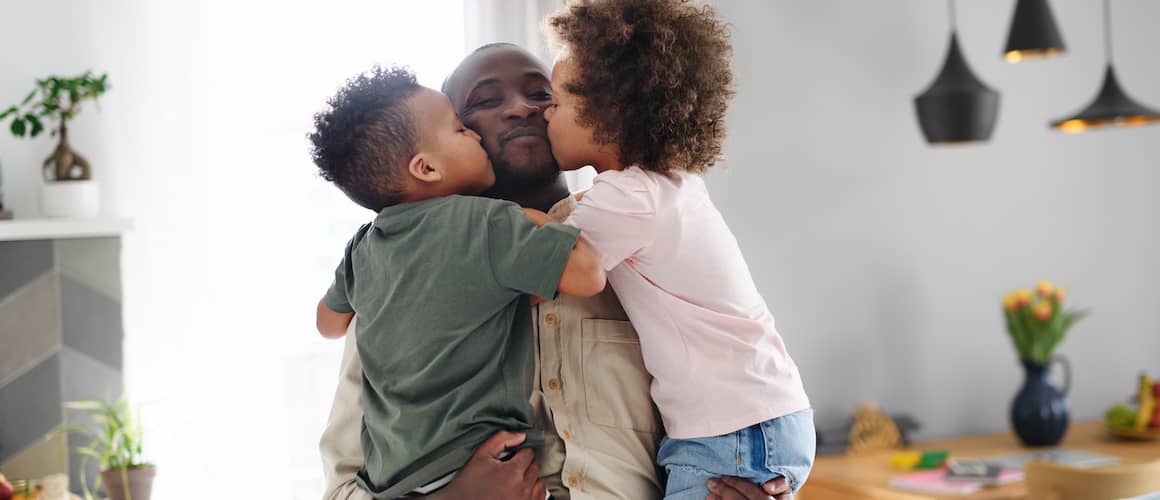 What Is Homeowners Insurance And What Does It Cover?
Melissa Brock7-minute read
September 29, 2023
Share:
Securing homeowners insurance is an important part of buying a house, but it's more than just a mortgage requirement. Because the unexpected can always happen, homeowners insurance is there to ensure coverage for your home and personal property in the wake of certain unfortunate events or disasters.
Let's explore the cost and benefits of homeowners insurance and how to purchase a policy so you can protect yourself.
What Is Homeowners Insurance?
Homeowners insurance, also called home insurance, can cover loss, damage and liability that occurs on your home and property. Because homeowners insurance protects both you and your mortgage lender, your lender will want proof that you've purchased homeowners insurance before they give you a loan to purchase a home. They'll also want to ensure you can cover repair bills after an incident occurs.
Homeowners insurance should cover the costs of your home in full. In the event of damage, you should have enough coverage to restore your home to its original value. Most standard policies also provide coverage for garages, sheds, outdoor grills, swing sets, fences and more. High-risk items like swimming pools may require additional coverage.
How Is Home Insurance Paid?
Home buyers usually pay for homeowners insurance through an escrow account. When you make your monthly mortgage payments, a portion of your money goes into your escrow account to pay your homeowners insurance. This means you don't have to pay your premium (your homeowners insurance payment) in a lump sum every year.
How Does Homeowners Insurance Work?
Insurance companies offer a wide range of property insurance types, from renters insurance to insurance for single-family homes. HO-1 typically gives you more barebones coverage, while HO-5 insurance will give you the most comprehensive coverage available.
For example, an HO-3 policy covers personal property just for named perils, while an HO-5 policy covers personal property for all perils. You choose the level of coverage you want.
If the unexpected happens, you'll file a claim with your insurance company. The company will send an adjuster to estimate how much it'll cost to repair the damage.
You'll then need to let your lender know about the claim. Your homeowners insurance policy lists your lender, who will need to endorse any checks sent by your insurance carrier to give to the contractors for the repair. Your lender may also require inspections to ensure the work meets specific standards.
You'll also have to pay your home insurance deductible, which is the amount you pay out of pocket before your insurance company pays on the claim. For example, if your homeowners insurance insures your home for $300,000 with a 1% deductible and you experience a house fire, you'll pay $3,000 out of pocket.
You may receive payment for covered losses or property damage – including for personal belongings inside your home – up to your policy's coverage limit. Most coverage is based on actual cash value, but some policies will cover replacement costs for a higher premium.
See What You Qualify For
Congratulations! Based on the information you have provided, you are eligible to continue your home loan process online with Rocket Mortgage.
If a sign-in page does not automatically pop up in a new tab, click here
What Does Homeowners Insurance Cover?
Homeowners insurance is designed to give you peace of mind and protect you from a number of potential threats to your home and property. This insurance typically protects against the following perils:
Natural disasters

:

As part of your dwelling coverage, homeowners insurance covers natural disasters such as windstorms, hail, lightning strikes and wildfires. However, you must purchase a separate policy for floods or earthquakes because homeowners insurance doesn't cover these acts of nature.

Theft or vandalism:

Homeowners insurance covers vandalism, riots and civil unrest. For example, if someone breaks into your home, your insurance may pay to replace your doors and windows to make it safe again. Insurance may cover other elements of your home, depending on the circumstances.

House fire:

Homeowners insurance can cover fires that occur on accident, such as electrical fires and grease and candle fires. House fires are common, which is why standard policies cover them. Your homeowners insurance may cover the cost of rebuilding your home as well as living expenses, such as hotel bills, while your home gets rebuilt.

Personal property coverage:

Personal property includes the items in your home, such as furniture, electronics and other personal possessions. Homeowners insurance may replace your personal property if damaged in a covered loss.

Liability coverage:

Liability coverage protects you if someone suffers an injury on your property or you cause an accident to someone else on your property.

Additional living expenses: Many homeowners insurance policies will also cover additional living expenses you incur while your home or property is being repaired. These can include hotels, rentals, food and more.
What Doesn't Homeowners Insurance Cover?
While your homeowners insurance policy covers many items, it's important to be aware of its limitations. Several items aren't covered under your basic policy but can be picked as additional coverage based on your needs. Typical exclusions include:
Water damage:

Water damage may include sump pump or sewer backup water damage, but homeowners insurance typically doesn't cover it. You must obtain additional coverage or select add-on policies to cover this type of water damage. However, property damage from malfunctioning sprinkler systems or water pipes that burst is covered.

Flooding: You must get separate flood insurance to cover storms, melting snow or other natural causes.

Failure to maintain property:

If you fail to maintain your property or don't take care of it, homeowners insurance may not cover certain damage. Consider a home warranty to cover systems and appliances.

Earthquakes:

Most standard homeowners insurance policies don't cover earthquake damage. You'll pay out of pocket for repairs if you don't have a separate earthquake insurance
Is Homeowners Insurance Required?
Homeowners insurance isn't required on a state or federal level. However, your mortgage lender will usually require you to purchase homeowners insurance to protect you and them (the lender) if something happens to the property.
Benefits Of Purchasing Homeowners Insurance
Purchasing homeowners insurance may offer some intuitive benefits, including that you're covered if disaster strikes. However, there are some other benefits you might not be aware of, including:
Liability coverage:

Homeowners insurance protects your home in the case of a natural disaster, but it also covers your home if someone trips and gets injured on your property.

Personal property protection:

Homeowners insurance also offers coverage for your personal belongings. For example, if a burglar ravages your home and ruins your bedroom, your homeowners insurance can cover the cost of your bed, dresser and other items.

Housing assistance:

If you can't live in your home due to damage, your homeowners insurance may pay for temporary housing. For example, you may need to rent a storage facility while your home is being rebuilt. Homeowners insurance will cover the fees.

Financial safety net:

Homeowners insurance may help you stay out of debt, keep your savings intact and preserve your credit if you lose your home in a disaster. You pay a deductible and your homeowners insurance will cover the rest. You can feel better knowing that homeowners insurance will help protect you from financial emergencies after a disaster.
Get approved to refinance.
See expert-recommended refinance options and customize them to fit your budget.
How Much Is Homeowners Insurance?
Homeowners insurance costs depend on several factors, including the type of property you own, the condition and age of your home, what you want covered and the state you live in. Overall costs are also impacted by your credit score (The higher your credit score, the lower your premiums may be.) and the number of structures on your property. Your claims history also matters (If you've made a claim before, your policyholder may charge you more.).
When you close on a home, you can check the cost of your homeowners insurance premium on your Closing Disclosure, which you'll receive 3 business days before closing on your loan.
How To Find A Good Home Insurance Policy
Follow these simple steps to get the right home insurance policy:
1.
Shop Around For Quotes
Look at insurance coverage options from a variety of companies so you make sure you get the best rate for you. Compare the different types of coverage against the costs. Check out the reviews of each insurance company to learn more about customer service. Learn everything you can about each company you're considering.
2.
Read The Terms And Conditions
What do the terms and conditions reveal about each insurance plan? Get a sense of what your coverage includes, particularly if you live where you encounter floods, earthquakes or hurricanes. You may have to purchase additional coverage for these perils.
3.
Take Inventory
Take inventory of your personal belongings so you and your insurer know the replacement costs of all your items. This will help you get an idea of how much coverage you need and will help you if you need to file a claim.
Homeowners Insurance FAQs
Take a look at some frequently asked questions about homeowners insurance.
What's the difference between homeowners insurance and a home warranty plan?
Homeowners insurance differs from a home warranty plan in that a home warranty plan covers your home's systems and appliances, whereas a homeowners insurance covers disasters or accidents that damage your home.
How long does homeowners insurance last?
Homeowners insurance typically lasts a year, but homeowners insurance often renews annually. Ask your insurance company or speak with an insurance agent for more information about how long your coverage lasts.
How do I lower my homeowners insurance cost?
Homeowners can lower their insurance costs by maintaining a good credit record, sticking with the same insurance companies, seeking out discounts and taking preventative measures like installing smoke and carbon monoxide detectors in their home. Some insurance companies may provide discounts for doing so.
The Bottom Line
Homeowners insurance covers your home in the event of unexpected damage and loss, and it can give you valuable peace of mind. It's also typically required by mortgage lenders when you take out a home loan. Costs and requirements vary between insurance companies, so make sure you shop around to find the best deal.
If you have a home in mind already or are just beginning the search, start the mortgage process today with Rocket Mortgage® for a better idea of what you can afford.
See what you're eligible for.
Rocket Mortgage® uses information about your income, assets and credit to show you which mortgage options make sense for you.
Related Resources
Viewing 1 - 3 of 3