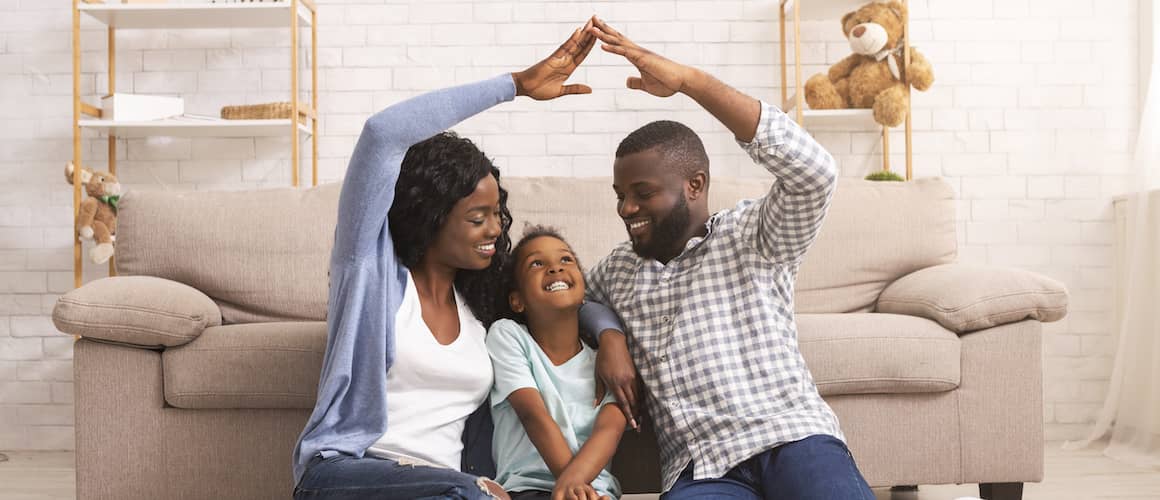 Earthquake Insurance: What Does It Cost, And Is It Worth It?
Miranda Crace7-minute read
June 09, 2023
Share:
When earthquakes occur, they can cause costly and even catastrophic damage to your home. However, earthquake insurance policies are often very expensive, leading many homeowners to risk it and forgo coverage to save money.
How do you determine whether earthquake insurance is right for you? Let's take a look at how this type of insurance coverage works and if it's worth purchasing a policy.
What Is Earthquake Insurance?
Earthquake insurance provides coverage for your home in the event that an earthquake causes damage to it. This type of insurance is separate from standard homeowners or renters insurance.
If an earthquake damages your home and you don't have earthquake insurance, you'll most likely end up paying out of pocket for any repairs. If a property you're interested in buying is at high risk for earthquakes, the seller may disclose this in a Natural Hazard Report. Most standard homeowners insurance policies don't cover earthquake damage.
See What You Qualify For
Congratulations! Based on the information you have provided, you are eligible to continue your home loan process online with Rocket Mortgage.
If a sign-in page does not automatically pop up in a new tab, click here
What Does Earthquake Insurance Cover?
Exactly what your earthquake insurance covers will depend on your individual policy. In general, though, an earthquake insurance policy consists of three parts:
Dwelling coverage

, which helps you pay to repair or rebuild your home
Personal property coverage

, which helps you pay to replace damaged personal items such as furniture or TVs
Loss-of-use

coverage

, which pays your temporary, additional living expenses if you need to live somewhere else while your home is being repaired
Additionally, your insurance may include (or offer as an optional rider) building code upgrade coverage, which means that if you need to rebuild your home at an increased cost because the original structure isn't compliant with current building codes, your insurance will help pay those extra expenses.
For additional coverage, ask your insurer about the types of riders they offer. One example is homes with masonry veneers; to get your earthquake insurance to pay for the repair of this type of exterior, you'll need to purchase coverage specifically for this purpose.
Is All Earthquake Damage Covered?
Earthquakes can cause all kinds of damage capable of creating various problems down the road, begging the question: Which of my insurance policies kicks in after an earthquake?
For example, let's say an earthquake causes a pipe in your home to burst, leading to extensive water damage in your home. Does your earthquake insurance cover that? Flood insurance? Regular homeowners insurance?
In this case, it would likely be your homeowners insurance that would pay to repair this damage.
However, if the earthquake caused water to flood into your home from an external source, your flood insurance would provide coverage.
But if an earthquake caused a fire in your home, standard homeowners insurance would again likely kick in.
If an earthquake damaged your vehicle, a comprehensive car insurance policy would pay for repairs.
In short, earthquake insurance doesn't cover all damage that an earthquake causes. In many cases, other types of insurance would cover repairs or replacement of damaged property, but you should still receive the coverage you need.
How Much Is Earthquake Insurance?
There's no getting around it: Earthquake insurance can be expensive, and the more likely you are to need it, the more it will likely cost you.
How much your policy will cost depends on the amount of coverage you purchase, your deductible and factors relating to the home itself, including its age and where it's located in relation to known faults.
Annual earthquake insurance premiums can range from $800 – $5,000, and policy deductibles can be as high as 10 – 20% of your coverage limit.
Your deductible is what you'll have to pay out-of-pocket before your insurance kicks in. Because many damaging earthquakes happen in California, where home values are so high, these high percentage-based deductibles can make homeowners think twice about whether purchasing coverage is even worth it.
For example, say you purchase earthquake insurance that covers the full value of your home: $500,000. If your policy has a 20% deductible, you'll be responsible for $100,000 of the repairs before your insurance will pay out. If your home sustains less than $100,000 in damages from an earthquake, you'll likely be left wondering why you spent $1,000 – $2,000 on an annual premium.
It's best to speak with an earthquake insurance agent about getting a direct quote.
Is Earthquake Insurance Worth It?
The U.S. Geological Survey (USGS) says you should consider these factors when deciding whether purchasing earthquake insurance makes sense for you:
Your p

roximity to active faults

Frequency of earthquakes in your area

How much time has passed since the last earthquake

Your home's construction type, layout, materials used and quality

Whether your home was built with earthquake-preparedness in mind

The type of land your home sits on, including the type of soil and the slope of the land

The a

mount of annual rainfall

The value of your home and its contents

The cost to insure the home
Do I Need Earthquake Insurance?
The factors listed above might seem like a lot to consider, but whether you need earthquake insurance really boils down to three simple questions:
How likely is it that an earthquake will happen?

How likely is it that an earthquake would cause damage to your home?

Would you be able to afford to repair your home after an earthquake without the help of insurance?
That last question is an important one. Though the vast majority of the average 55 earthquakes per day that occur around the world cause no or little damage, it only takes one big one to inflict catastrophic damage on your home.
To better understand how often damaging earthquakes occur in your area, check out this map from USGS.
While earthquake insurance can be great to have if your home is seriously damaged and the damage exceeds your deductible, the high premiums and deductibles that come with earthquake coverage can make the balance between what you pay and what you get uneven.
According to the Federal Emergency Management Agency (FEMA), most potential earthquake insurance buyers aren't likely to experience damage that would exceed their deductibles.
Earthquake Insurance For California Homeowners
California experiences 90% of the country's earthquakes, so the state has a very robust earthquake insurance program. In fact, California Earthquake Authority (CEA), which offers coverage through any participating insurance company, is the largest provider of earthquake insurance in the country.
California residents can purchase earthquake insurance policies through their homeowners insurance provider. If you live in California and want to know how much coverage on your home would cost, CEA offers a free calculator that can give you an estimate of your premium.
Earthquake Insurance FAQs
I'm
a renter. Do I need earthquake insurance?
Just because you don't own your place doesn't mean you shouldn't insure the belongings you have inside it.
Renters earthquake insurance can help you cover the costs associated with returning to normal life after an earthquake as a renter, and you can often find this type of policy for relatively cheap. In California, renters could pay as little as $35 a year for a policy, depending on your coverage selections and deductible.
Where do I buy earthquake insurance?
Who you'll buy your earthquake insurance from will likely depend on how your state typically handles these types of policies and who typically offers them.
Start by contacting your homeowners insurance provider to find out if they offer these types of policies or reach out to your state's department of insurance.
I just lived through my first earthquake. Can I buy coverage now?
According to the National Association of Insurance Commissioners, most insurers wait 30 – 60 days after an earthquake event before beginning to write new policies.
Are there any discounts available for earthquake insurance?
You may be able to receive a premium discount on your earthquake insurance if you have your home retrofitted to better withstand the shaking from earthquakes.
In California, for example, CEA offers up to a 25% premium discount if you live in an older home and have completed a seismic retrofit.
Is there earthquake insurance for my car?
Neither your earthquake insurance nor your homeowners insurance policies will provide coverage if an earthquake damages your car.
To insure your car against earthquake damage, you'll need to purchase comprehensive car insurance, which is an optional add-on you can include in your auto insurance policy that covers damage to your car not caused by a collision, including damage from natural disasters.
I live on the East Coast. Do I need earthquake insurance?
While damaging earthquakes are much less likely to occur on the East Coast than the West Coast, they can happen.
Because major earthquakes are less likely in these areas, insurance is typically much cheaper. According to the Insurance Information Institute, coverage on the East Coast could cost less than 50 cents per $1,000 of coverage.
The Bottom Line: Earthquake Insurance Can Be Costly But Helpful
Whether you decide to purchase earthquake insurance or not, it's important to make an informed decision and at least evaluate your level of risk to determine if purchasing a policy makes financial sense for you.
If a natural disaster damaged your home, or you want to be prepared in the event one does happen, see how to file an insurance claim.
Take the first step toward the right mortgage.
Apply online for expert recommendations with real interest rates and payments.